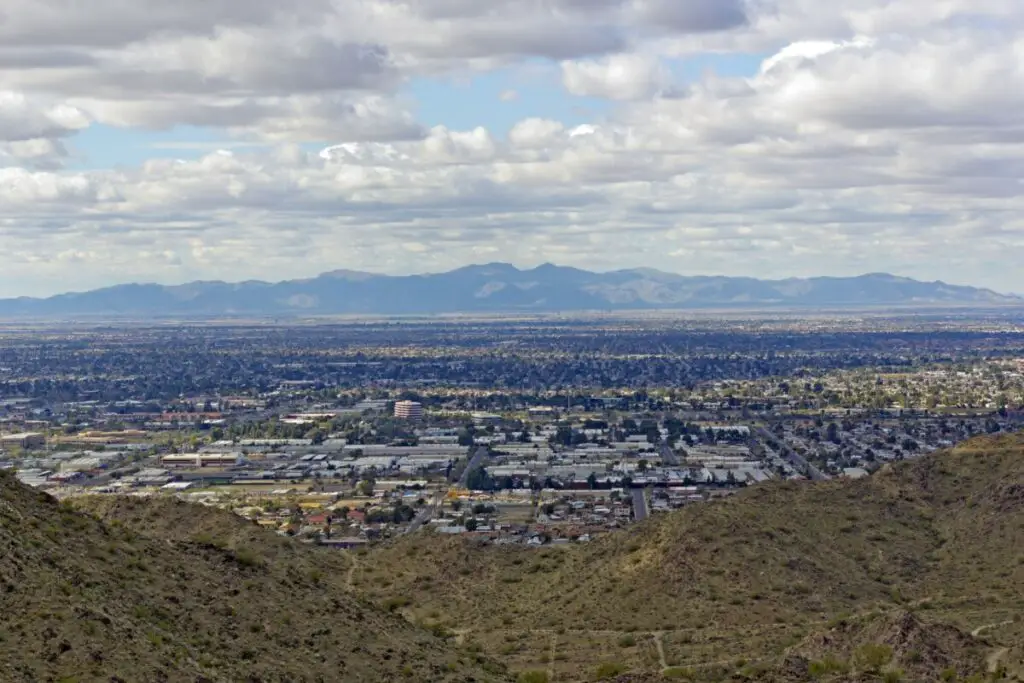 Peoria, Arizona is a warm and inviting place to live. Yet, if you are a liberal, the thought of moving to Arizona might be a little daunting. I have listened to the views of the citizens of Peoria, Arizona on politics and written about them so you can find out if Peoria, Arizona is a liberal city or not.
Peoria, Arizona is a liberal-leaning city. In the 2020 election, 50.1% of the citizens voted for the Democrat Party, 48% voted for the Republican Party, and the remaining 1.9% voted Independent. In the previous 5 presidential elections, though, Peoria citizens voted for the Republican Party.
There is a small margin between the Republican and Democrat parties in Peoria, Arizona. Still, that does not mean that the city of Peoria does not have a strong political climate. Read on to learn about the political environment of Peoria, Arizona.
Voting Pattern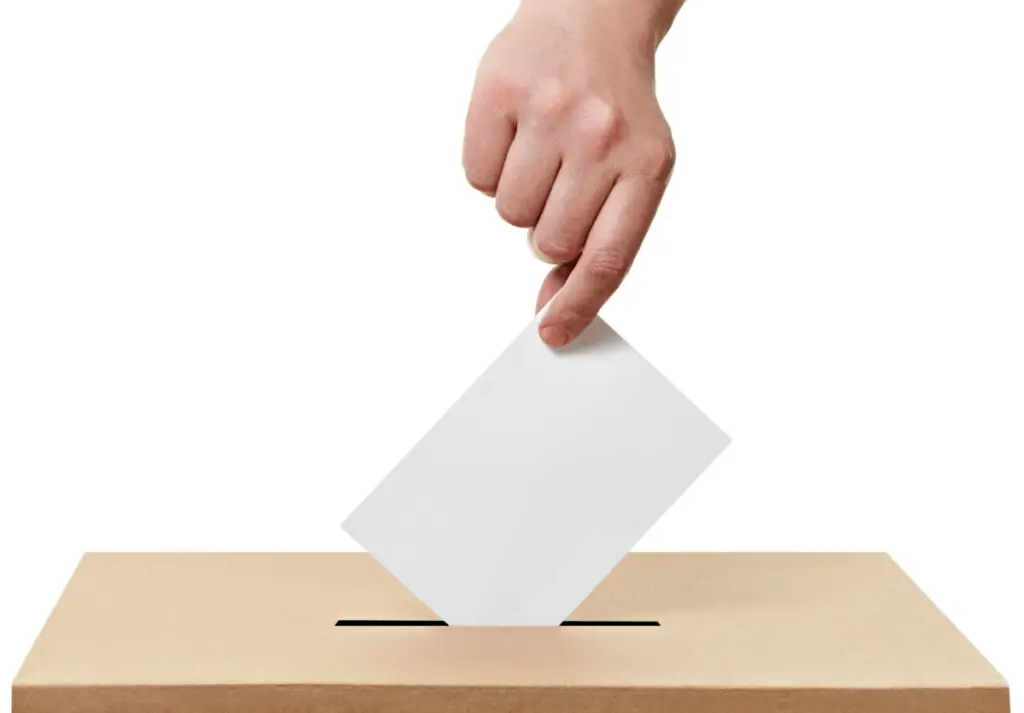 Peoria, Arizona

is a liberal-leaning city. In the 2020 presidential election, which was Trump versus Biden, 50.1% of the citizens voted for the Democrat party, 48% voted for the Republican party, and the remaining 1.9% voted Independent. This is a very small marginal difference between the two political parties. This shows that if you are Republican or Democrat, you will find a lot of people who share your political opinions.
However, the voting patterns of Peoria, Arizona have changed a lot in the last few years. In the previous 5 presidential elections, Peoria, Arizona had voted Republican, but the city has slowly drifted to having a stronger Democrat population. This trend potentially could continue with the growth of Peoria, Arizona. It also has the potential of growing in the opposite direction.
Peoria, Arizona is located within the 8th congressional district. This district is represented by Debbie Lesko, who is a Republican. She has been serving since 2018, but there has not been a Democrat in office since 2013 when Ron Barber was in office. He was only not re-elected because he was transferred to the 2nd district.
Debbie Lesko is an incredibly powerful and strong woman. She is also a very strong Republican. She has received support from former President Donald Trump. He stated that she was a conservative Republican, which does accurately portray Debbie Lesko's political views.
She is adamantly opposed to abortion, which fits conservative views. She has tried to pass a law that gives insurance companies religious exemptions from providing their clients with contraceptives, and she also tried to pass a law saying law enforcement could enter an abortion clinic at any time for surprise inspections. This last request was overturned because of the fact that it broke privacy laws for patients and risked care quality.
City Council
The city council

of Peoria, Arizona is very active in improving the lives of the citizens of Peoria, Arizona. Cathy Carlet currently acts as the mayor of Peoria, Arizona. She is the first female mayor and has been on the city council since 2005. She has been mayor since 2015 and is now serving her second term.
Mayor Carlat believes in fiscal responsibility and government accountability. She has worked hard on improving the recycling services in Peoria and improving services to under-served impoverished areas. She is working hard to improve the economy and take care of the city she loves so dearly.
Vicki Hunt is representing the Acacia district. She served on the council from 2003-2010 and took a break, only to return again in 2014. She worked as a teacher for Peoria High School, where she gained her love for children and the education system. She is concerned about providing the best education for the children of Peoria. She also has her own Old Town Bed and Breakfast, which has helped her get closer to the business community in Peoria.
Bill Patena is the representative of the Ironwood district. He has been serving since 2012. He has worked as the Executive Director of Garden Park Enterprises, which is a school and workshop for mentally and physically challenged children and adults. He cares deeply for the disabled community of Peoria and works hard to make sure that the city accommodates citizens with all kinds of challenges.
Brad Shafer is the representative for the Mesquite district. Brad Shafer is a U.S. Air Force veteran who has a Bachelor of Science in Healthcare Administration and a Master of Business Administration from the University of Pheonix. He has also served the community intensively by being a member of the Peoria Planning and Zoning Commission. He is concerned the most about water conservation, smart growth, and quality of life in his district.
Michael Finn is the representative of the Palo Verde district. Michael Finn used to work as the Chief Financial Officer for the Peoria Unified School District. He was responsible for the direction of the sound fiscal policies that contributed to Peoria Unified School District's stellar reputation. He cares a lot about education and money management making him a great leader.
Dennett Dunn is the representative of the Pine District. She was an emergency elect. The previous city council member had to resign due to health reasons, but she quickly and proficiently entered office. Since being in office she has tried to bring back some pride to the Pine district. She has done this by making a campaign that honors veterans from the Pine district, calling it the Hometown Hero campaign. It has brought great community warmth.
Our last councilman is Jon Edwards who is over the Willow District. He cares a lot about the beauty of Peoria Arizona. Before entering office, he was very involved in community beautification of the older neighborhoods in the city. He has also worked for 27 years as a program/project manager with a computer service company in Peoria.
LGBTQ+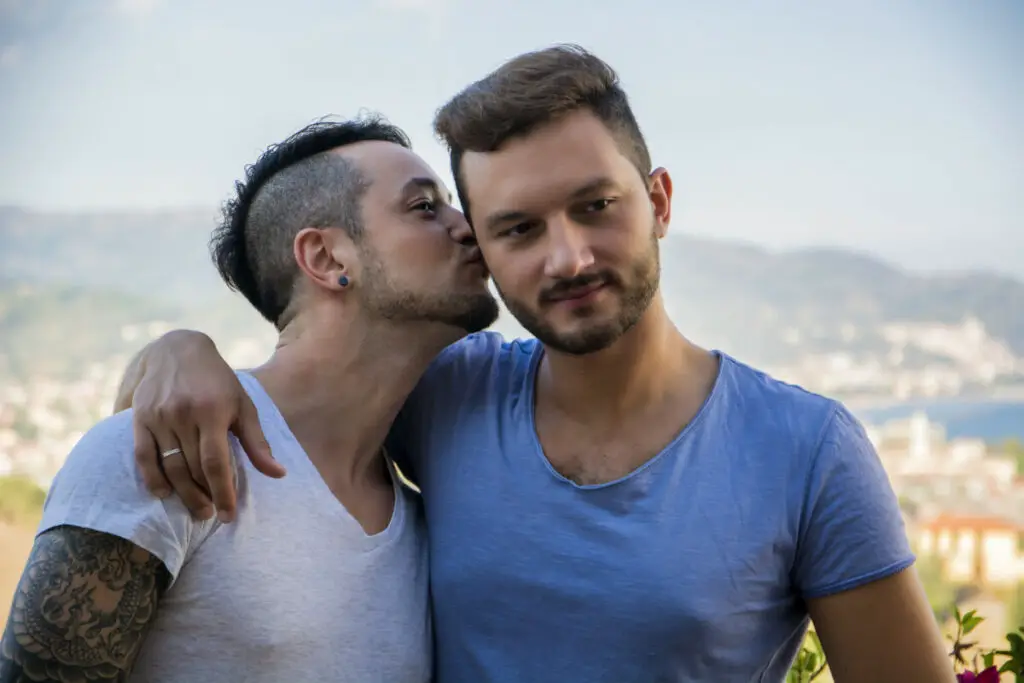 Peoria, Arizona

is not considered a very LGBTQ+-friendly area. In fact, there have been a lot of complaints about this area due to its lack of anti-discrimination laws. This means if you are a part of the LGBTQ+ community, you will not be protected by law from any form of discrimination.
Also, Arizona is known for its discrimination against the LGBTQ+ community. The state of Arizona is a religious state. A lot of Christians and Mormons live there. Those denominations are known for their discriminator stance against the LGBTQ+ community. It was not that long ago that the Mormon church believed in conversion therapy and other Christians alike followed their beliefs. Therefore, Peoria, Arizona may not be the best place for you if you are a part of the LGBTQ+ community.
If you do move there, there are some resources for the LGBTQ+ community in Peoria, Arizona. There is a club called the PFLAG that is located in Peoria and supports LGBTQ+ citizens in Peoria. It has over 200,000 members, including people that live in nearby cities like Pheonix. It is a great organization where you can meet a lot of people with the same beliefs as you.
Black Lives Matter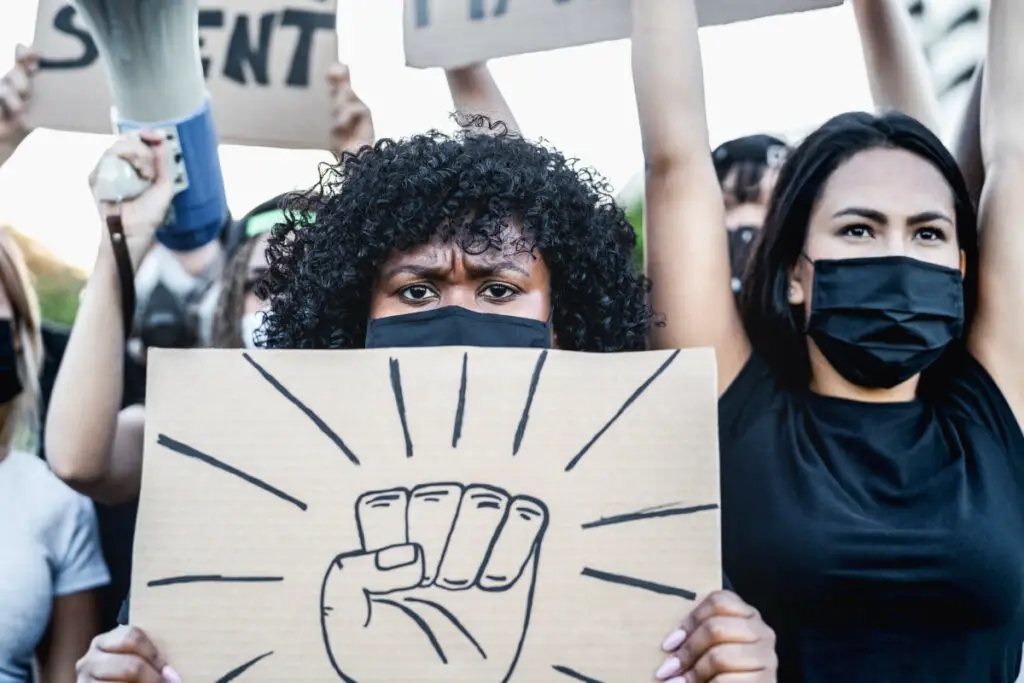 Peoria, Arizona is also not a great place to live if you are an African American. There is a lot of discrimination in the city, and with no anti-discrimination laws protected by the city, you are bound to be faced with trouble at some point in time. There have been some horrific stories of discrimination noted.
One story

of discrimination is the story of Nickole Langston. Nickole is an African American living in Peoria, Arizona. After the George Floyde incident, she put up a Black Lives Matter sign in front of her house to show her support for the cause. She was informed by the Home Owner Association that political signs of any nature were against the rules of her neighborhood.
Nickole Langston took the sign down but replaced it with a non-political Black Heritage sign, wanting to show her pride in her culture. The Home Owner Association told her that the sign was political in nature and needed to be taken down. Nickole Langston is a retired United States Air Force Staff Sergeant, and she claimed that she did not fight for her country for her rights of cultural pride to be denied.
Another act of racist

thinking came from Shawn and Amy Souza. In the Peoria Unified School District, they were teaching the children Black Heritage. They were telling the stories of Rosa Parks and Martin Luther King Jr. in their history class when Shawn and Amy Souza heard about it. They immediately sued the school, claiming that the lessons were political in nature. They argued that they are exposing the young children of Peoria to propaganda that has nothing to do with United States history whatsoever and that it was included to pervert young minds.
These are just a few examples of blatant racism in the city of Peoria, Arizona. The city does not protect its African American citizens very well, therefore, if you are an African American or other person of color, Peoria, Arizona may not be a safe place for you to live.