Whether you're there to see the wild crocodiles or the beautiful sandy beaches, Orlando, Florida has everything you could need. However, what are the political views of Orlando's residents?
Orlando, Florida is not a conservative city, despite the conservative state government and accommodating tax rates. The Democratic local government, highly restrictive gun laws, and the low religious influence in the state each encourage Orlando to pursue liberal ideals.
For the last 100 years, Florida has been very easily persuaded. Despite the Republicans having won more elections than the Democrats over the course of the past 15 elections, the Republicans only have a slight upper hand. So far, since the 2000 election, Florida has chosen the winning candidate 83% of the time. This is evident in Florida's election history with the 2020 election between Donald J. Trump and Joseph R. Biden being the only election

where Florida picked the losing candidate.
Tax Laws
With the rising prices due to inflation, everyone is dreading the increase in tax money owed. However, Florida has been doing their part to keep taxes low and simple. Florida has a tax rate dramatically lower than the national average. The combined tax rate to live in Orlando is 6.5% sales tax. This can be broken down into 6% for state sales tax, 0.5% for Orange County tax, and 0% for the city of Orlando. (Source

)
With this tax rate already being low, Floridians are saving hundreds already compared to rates across the country. Beyond just a low tax rate, Florida has no income tax. (Source

)
If the low tax rates weren't enough, Governor DeSantis has helped create 10 Tax Holidays that help remove sales tax on important items or products so families can get the things they need at affordable prices all while combating inflation. (Source

)
10 Tax Holidays
A one-month Fuel Tax Holiday from October 1, through October 31, 2022, saved Floridians $200 million by lowering the price of gas by 25.3 cents per gallon.
A 3-month sales tax holiday for children's books from May 14 through August 14, 2022, providing $3.3 million in tax relief.
A one-year sales tax holiday from July 1, 2022, through June 30, 2023, for baby and toddler clothes and shoes, providing $81.5 million in tax relief.
A one-year sales tax holiday from July 1, 2022, through June 30, 2023, for children's diapers, providing $38.9 million in tax relief.
A 14-day Back-to-School sales tax holiday from July 25 through August 7, 2022, for clothing, shoes, backpacks, and school supplies, providing $100 million in tax relief.
A 14-day Disaster Preparedness sales tax holiday from May 28 through June 10, 2022, for supplies such as flashlights, radios, tarps, batteries, and fire extinguishers, providing $25.6 million in tax relief.
A 7-day Tool-Time sales tax holiday from September 3 through September 9, 2022, for tools and other home improvement items, providing $12.4 million in tax relief.
A two-year sales tax holiday from July 1, 2022, through June 30, 2024, for impact-resistant windows, doors, and garage doors, providing $442.8 million in tax relief.
A 7-day Freedom Week from July 1 to July 7, 2022, providing a sales tax exemption for specified admissions and items related to recreational activities, providing $70.6 million in tax relief.
A one-year Energy Star Appliances sales tax holiday from July 1, 2022, through June 30, 2023, for washing machines, clothes dryers, water heaters, and refrigerators, providing $78.5 million in tax relief.
State and Local Government
Local Government
John Hugh Dyer

, more commonly called "Buddy" Dyer, is the current and active Mayor of Orlando Florida. Mayor Dyer was elected in 2003 as the leading Democratic candidate for the Mayor of Orlando and has been in office ever since.
Mayor Dyer was born and raised in Kissimmee, Florida just a few minutes outside of Orlando, and has lived there ever since. After attending the University of Florida, Mayor Dyer served as an environmental engineer prior to becoming Mayor of Orlando.
Being the longest-serving mayor in Orlando history, Mayor Dyer has had the opportunity to see the city grow and develop. After years of seeing the city through the senseless tragedy of the Pulse Nightclub shooting and the COVID-19 Pandemic, Mayor Dyer has helped inspire unity and peace through these hard times. Since day one of being in office, Mayor Dyer has had a vision for Orlando.
Mayor Dyer has stated 10 main focus points

that he feels will help push Orlando to become more efficient and innovative. These 10-points include:
Community Trust and Equity Initiative
Caring for Those Experiencing Homelessness
A City for Everyone
Making it Easier to do Business
Public Safety
Sustainability and Resiliency
Transportation
Access to Quality Housing
Providing Opportunities for Young Residents
Investing in our Neighborhoods
These 10 things have helped Mayor Dyer stay true to his beliefs of equality for everyone and provide the citizens of Orlando with all the necessary resources.
State Government
The Governor of Orlando, Ron DeSantis is the 46th Governor of Florida and has been in office since 2019. Born in Jacksonville, Florida, Governor DeSantis has a history of hard blue-collar work. After graduating from Yale, DeSantis attended Harvard Law School.
Following his time at Harvard, DeSantis began his service in the U.S. Navy as a JAG officer. During his time in the military, DeSantis was able to help with operations in regard to Guantanamo Bay, Cuba, and Iraq. Following his military service, DeSantis returned and acted as a federal prosecutor, where he targeted child predators. This time serving his country has done nothing but prepare him for serving the state of Florida.
With his experience in the federal court systems and in the rank of the military, Governor DeSantis

is very familiar with the government and the way things operate. Being the leading Republican candidate in the 2019 Mayoral election, Governor DeSantis has had a clear agenda to push since being in office.
Right from the get-go, DeSantis has helped parents, students, and teachers get the educational resources they need. Governor DeSantis has increased education budgets and increased teachers' pay to contribute 500 million dollars to support this effort. He has worked to protect and restore Florida's environmental resources.
Governor DeSantis has supported

his wife in the creation of the Hope for Healing Campaign, which has helped increase resources for students and young adults facing mental health and has helped increase funding for mental health crisis lines in the state of Florida. 
In addition to Governor DeSantis, Florida is authorized 120 members in the house of Representatives. This is broken down into 76 positions held by the Republican party, and 42 positions held by the Democratic party, with 2 remaining vacancies. The Speaker of the House

is Chris Sprowls (R) with Majority Leader being Dane Eagle (R), and Minority Leader being Evan Jenne (D).
Florida is also given 40 positions in the state Senate. 23 of these positions are held by Republican members and 16 are filled by Democratic members with 1 remaining vacancy. The President of the Senate

is Wilton Simpson (R) with Majority Leader being Kathleen Passidomo (R), and Minority Leader being Lauren Book (D).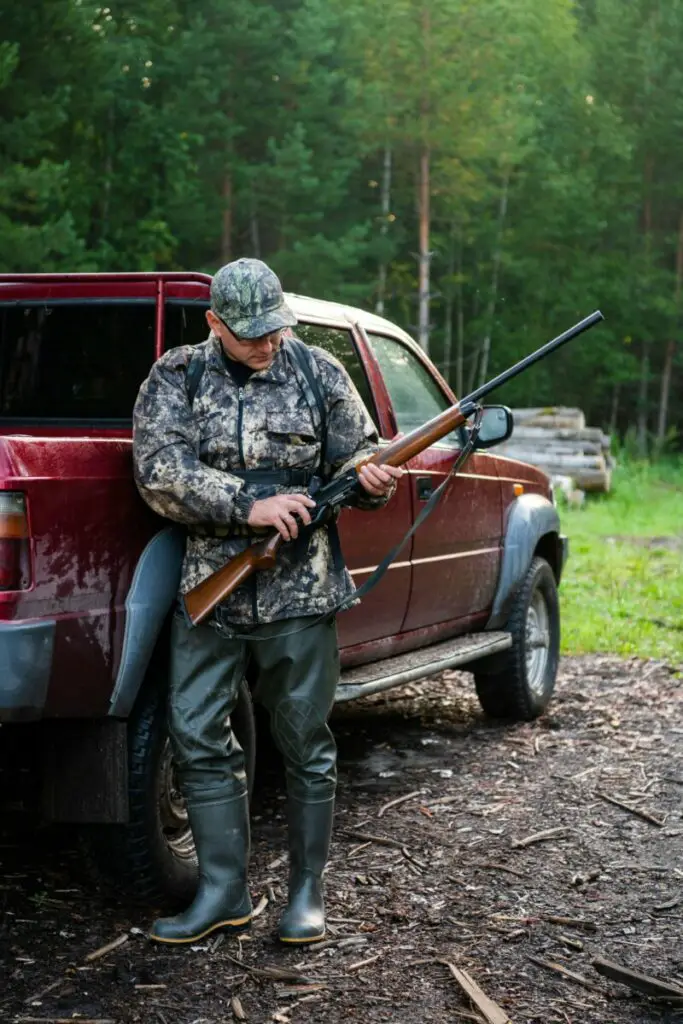 Gun Laws
Florida is a state that has strict gun laws in place. However, Florida has still considered a "Shall Issue" policy state and if you want to carry a gun, you need a permit. When purchasing a firearm, individuals must be a resident of Florida. After purchasing the firearm there can be a waiting period before obtaining the weapon, possessing a Florida Concealed Weapons License (CWL) can minimize wait times. (Source

)
Additionally, there is a strict no-open carry law in Florida regardless of age. However, there are a few exceptions such as when one is engaged in hunting, camping, indoor target shooting, and fishing.
In order to conceal carry within the state of Florida, a Concealed Weapons License (CWL) is required. For individuals 21 years of age and older, to receive a CWL, they must attend a firearm training course.
This course must be facilitated by military personnel, an honorably discharged veteran, or an authorized individual of the state. After completing the course, the right to conceal carry is allowed via the CWL permit. Florida does honor other concealed carry permits from other states for reciprocity purposes. (Source

)
Religion
Despite being so close to the southern Christian states of the south, Florida doesn't have a high density of religious followers. However, because of the immigrants coming from the southern border, Florida has acquired a high catholic influence. Florida has an overall religious rate of 39.7%

, with Orlando just surpassing it with an average of over 43%

. The top religion in Orlando is Catholicism, with the Baptist church following closely behind.
Catholic
In Orlando, Florida, the Catholic church makes up 13.4% of the religious population found there. With the Spanish influence found all throughout the state, the Catholic church has grown and developed. With over 15 meetinghouses in the Orlando area, catholic members and any visitors have a place to worship each Sunday. 
Baptist
The Baptist church is the second most popular religion found in Orlando. With 6.9% of the religious population in Orlando and over 20 chapels to worship in, the Baptist religion is growing in Orlando. Baptist church services are every Sunday and run 30 minutes to 1 hour long. They are full of prayers, songs of praise, sermons, and offerings.
Related Topics:
If you like the article above, here are some other similar articles you should check out!
17 Reasons Not to Move to Orlando, Florida

9 Famous Celebrities Who Live in Orlando, Florida

Is There Public Transportation in Orlando, Florida?