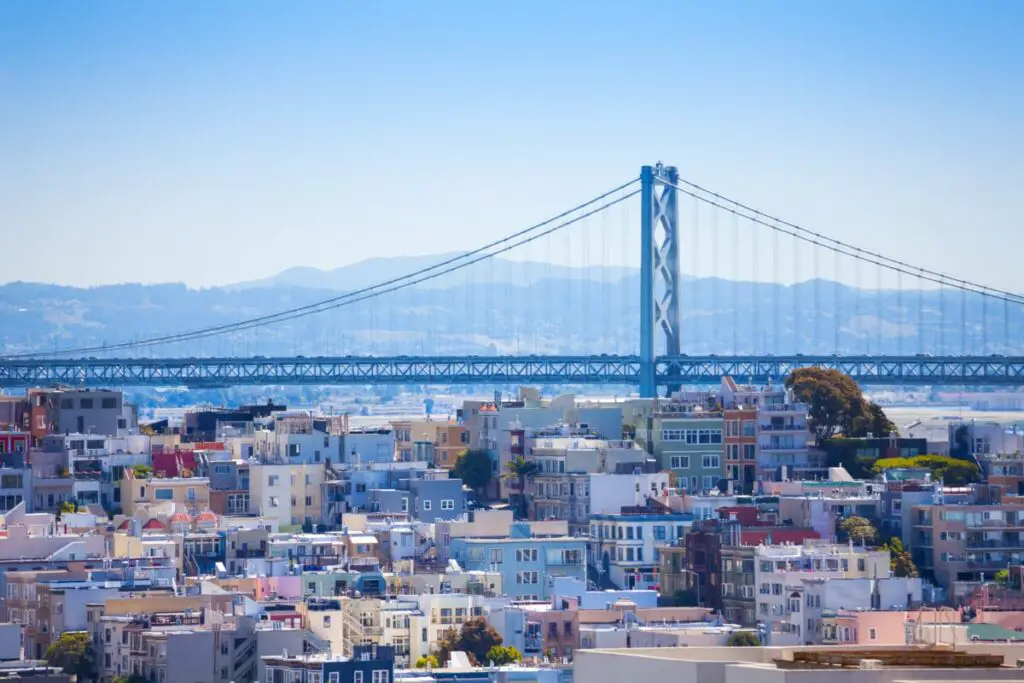 Moving to large cities like Oakland, California can be an exciting change! It is good to keep in mind that while they provide lots of activities, stores, and restaurants, big cities are also accompanied by a lot of people with a lot of strong opinions.
Oakland, California is not a conservative area. The city consistently demonstrates strongly liberal views. United liberalism is apparent in Oakland's voting statistics, elected government officials, abortion views, strict gun laws, and financial contributions to Democratic and liberal campaigns.
Knowing the political climate of a city can help when entering the area as a newcomer. Researching political views on a variety of subjects and issues will be even more beneficial!
Elected Government Officials
The city of Oakland supports an incredibly high amount of these liberal views, opposing nearly every conservative effort. Oakland shows a strong Democratic majority, supports pro-life efforts to protect legal abortion procedures, protect LGBTQ+ marriages and rights, and maintains strict gun laws keeping firearms in law enforcement possession rather than in the hands of citizens.
Currently serving her term in Oakland, California is Mayor Libby Schaff

, a strongly liberal Democratic leader. She is known to have butt heads strongly with Republican President Donald Trump, and even described living in the US during his four-year term as "living in hell". These are strong words to direct toward the US President as an American citizen and public leader. President Trump referred to Oakland in the same way, referring to the strongly liberal policies and majority among Oakland citizens and community.
Mayor Schaff is also highly liberal in her efforts to combat climate change. Among other travels, Mayor Schaff has attended meetings in Quito, Ecuador, and Paris, France to discuss plans, and sign actions that will slow the effects of climate change in cities around the world. She has taken a global leadership

role in the efforts to combat climate change on the Earth. The efforts she has made toward this ongoing battle extend much further than simply the city of Oakland where she serves.
Citizens of Oakland elected Mayor Schaff in 2015, and her current term extends until 2023. The city is strongly liberal and elects government officials, like their current mayor, that will promote and fight for these beliefs as well. Oaklanders value liberalism that does not only advocate for liberal views in their own city, but in the other US States and around the world.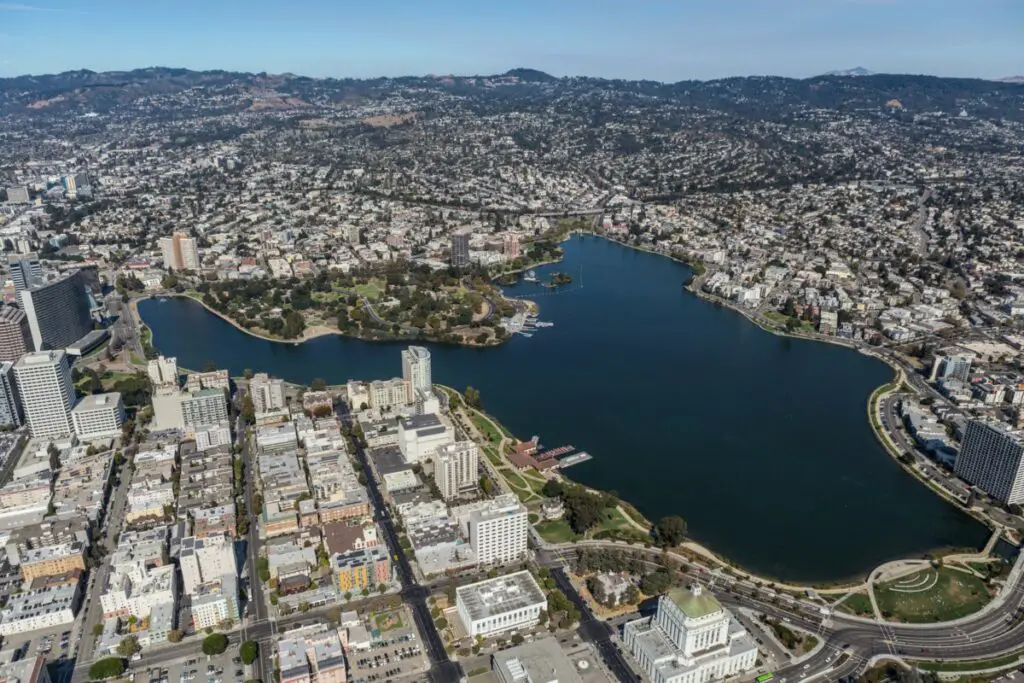 Financial Contributions to Political Party Campaigns
Oakland has made a considerable amount of financial donations to party campaigns over the years. In the last four years, the totals have been especially high for the Democratic party and liberal campaigns. From 2018 to 2021, there was a total of $31,024,956 given to Democratic and liberal campaigns

, from a total of 197,751 individual contributions. These campaigns averaged $157 made per contribution.
In the same four-year time period, there were only 5,453 contributions made to opposing Republican party and conservative campaigns, significantly fewer contributions. These conservative campaigns received a total of $2,240,905, for a total average of $411 per contribution made.
Over the last four years, the Democratic party and liberal campaigns in Oakland have received an astonishing 192,298 more contributions and $28,784,051 more than the Republican party and conservative campaigns were able to receive in the same time frame. This shows that within the city of Oakland, California, liberal views do not simply receive the majority of political support in the area, they receive more than 13 times the amount in monetary value and 36 times more contributions made than their opponents.
In terms of financial contributions, Oakland is incredibly strong in its liberal majority. The city has a large number of liberal views and these individuals are liberal in their contributions of financial support for these ideals.
Pro-Choice Abortion Views
Another strong liberal belief lies in the legal right and easy access to receiving or performing an abortion procedure. California is known to be a highly supportive liberal advocate on the subject of abortion. The recent Supreme Court announcement that overturned the Roe v. Wade case revoked the previously presumed "constitutional right" to have an abortion in the US. Each state is now able to vote and declare abortions to be legal or illegal within their state boundaries.
Upon the announcement of this national change, thousands of pro-abortion activists made their way to city halls and courthouses to oppose the overturning of the case. The very evening of the announcement, hundreds of pro-life abortion individuals left their homes in Oakland and neighboring areas to gather at the Frank Ogawa Plaza

in the center of the city. They came dressed in all black, and holding signs that expressed their concern, anger, and sorrow upon hearing the Supreme Court's announcement.
Hundreds of citizens in Oakland changed their plans immediately after hearing the news and gathered to protest the bans on abortions that are likely to begin in states around the nation. The city has deeply rooted liberal views on the subject of abortion.
In fact, the city took efforts toward declaring their pro-abortion views a month before the announcement was made as well! The city of Oakland California declared itself a "Pro-Choice Sanctuary City", and welcomed individuals from other cities and states to travel to California for support in receiving an abortion procedure.
Governor Newsom of California signed a bill on June 24th, the day of the case announcement, providing support and protection to out-of-state individuals seeking abortion procedures. This bill protects doctors and patients traveling from other states to receive or perform an abortion procedure, from being sued in other states that do not allow abortions to be performed.
Oakland is a liberal city in terms of abortion rights and views and even steps out of its way to aid liberals living in conservative states from being denied these opportunities as well.
Highly Democratic Voting Trends
One of the best ways to know the true political majority in an area is to consult the recent voting trends or the statistics from the most recent Presidential election. Other elections may not be as accurate, as the largest percentage of voters participate in the biggest elections.
In the most recent Presidential election of 2020, there was an incredibly large Democratic majority. Approximately 79.8%

of participating Oakland area voters supported the Democratic party candidate of 2020. Only 17.6% of voters in Oakland supported the Republican party candidate, and the remaining 2.6% voted independent.
The numbers speak for themselves, and this difference in voting support is exponentially large. Democratic party and liberal views accounted for 80% of the votes cast, and the Republican party and conservative views could not even reach 20%. Oakland is not simply conservative, the city is outright liberal.
Taxes
It is easy to see policies, laws, and trends that are left-leaning and right-leaning and see how it relates to the population that lives in the area. In this case, Oakland is strongly liberal and throughout this article, you can tell.
Now to talk about another subject of things that are liberal in the city, taxes. This is something that is very different between conservatives and liberals in the cities each runs. Why is that so? Well, the truth that each group believes drives them to like higher taxes or lower taxes.
Republicans like lower taxes so that residents get to keep more of their hard-earned money. With this, there are sacrifices with the amount of money that can go to other areas of the city. Democrats like to have higher taxes so that the government can have more money to operate with to help the citizens.
So with Oakland being strongly liberal, it is easy to see what path they go down with regards to taxes. The taxes in Oakland are quite high, even for being a California city. The tax is 10.25%

and at that rate, you might love or hate how high that is. But in 2022, with how crazy the economy has gotten, it is easy to hate that high tax, even for the people that believe in high taxes.
This is a year where groceries, gas, tax, and more have gone up and made financial planning more strict and difficult for people. But, if this is a tax rate that you like and support, then that is great. It takes a lot of planning to make sure this tax works for your finances, but once you make a plan and stick to it, then you are living in a city that implements your values and beliefs.
But, if you would rather keep more of your earnings by paying lower taxes, then you might be interested in looking at conservative cities and seeing what other policies they have that you might like or dislike. On his site we have plenty of articles to get you started on liberal and conservative cities so go check those out after this.