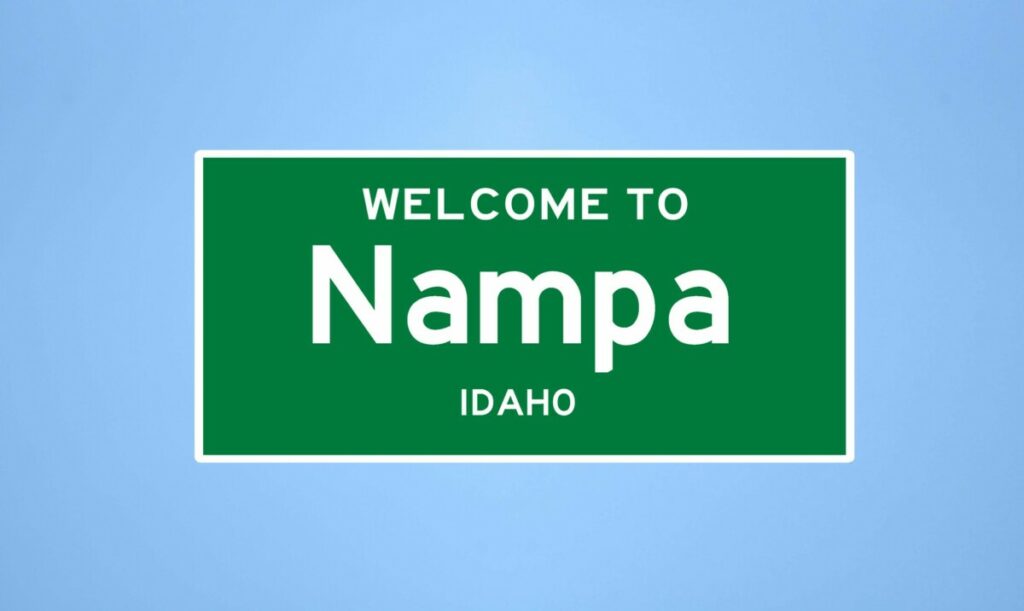 Nampa is located in a highly Republican state, but also nearby Boise, which is debatably the most liberal city in Idaho. In such an interesting location for political views, it is natural to be curious about where the city of Nampa falls on the political scale.
Nampa is highly conservative, despite increasingly liberal views from the neighboring Boise area. The city of Nampa reflects Idahoan patriotism, with a clear majority in the support of Republican and conservative views through elected officials, voting, gun laws, religious community, and more.
Having spent nearly 14 years of my life as a resident in the Nampa area, I am well acquainted with the city and its environment. Nampa has a strong religious community, and supports conservative views in its voting tendencies, elected officials, tax rates, COVID-19 responses, gun laws, and reflection of values in everyday life.
What Views are Conservative?
Republicans are more common to have a conservative lean on their beliefs, while Democrats are often more liberal in their beliefs and voting patterns. Conservative views prioritize liberty and individual freedom for citizens, allowing them the opportunity to make their own decisions and solve their own problems in a safe and cared for environment. Liberalists, on the other hand, value a strong and involved government. They aim for a powerful government that uses its power and position to protect the people and ensure that no needs are left unattended among citizens.
Strongly rooted in their religious beliefs, conservatives fight for family values and independence. They also value and promote a free market economy system, lower tax rates, a strong national defense, religious beliefs and practices, individualism, and traditional American values and patriotism.
Liberalists, however, promote a market system economy, abortion rights for mothers, higher taxes and government involvement, LGBTQ marriage rights, a national healthcare system, gun rights for law enforcers over citizens, and that religion should remain a separate entity and not be involved in political decisions or views.
Conservatives are generally strong in their religious convictions. They believe that marriage should be between a man and a woman, and oppose the legalization of same-sex marriage. They oppose embryotic research and abortion, placing the worth of human life as something extremely valuable even before birth. Many of their political efforts are aimed toward the limitation to the elimination of legal abortions, supporting the pro-life campaign wholeheartedly.
In gun laws, republicans and conservatives fight for the peoples' rights to bear arms and support weak gun laws to protect this right. Democrats and liberals work for intense gun laws that keep firearms out of citizen possession and in the hands of law enforcement officers almost exclusively.
Larger cities tend to have higher liberal populations, while conservatives generally live in smaller cities and towns or the countryside.
Voting Trends & Financial Contributions
Idaho has a high population of Republican voters in the state, and Canyon County is no exception to that. The political views in the county are highly conservative as well. In the last Presidential election, 2020, 68.3% of voters in the Canyon County area supported the Republican party. Only 28.6% voted Democratically and 3.1% voted Independent. This shows that there is a clear majority of citizens in the Nampa area who are more conservative than liberal in their beliefs.
This majority is also apparent in the county's financial contributions to political campaigns in recent years. From 2018-2021, the Nampa area contributed $56,980 to Democratic and liberal campaigns. Republican and conservative campaigns, however, received a grand total of $131,836 in the area over the same four-year time span.
Nampa has voted Republican in every election since 2000. The city follows closely with the nearly overwhelming Republicanism within Idaho. This is apparent in the percentage of individual party support, and in the financial donations made over the last four years to differing campaigns.
Religious Population & Community
Living in the Nampa area, religion is a common factor in everyday life. It affects school, sports, work, home, social, and everyday environments for those who are religious themselves, and for those who aren't.
The city of Nampa was originally known as New Jerusalem but was later renamed. Nampa is now named after a Shoshone Indian Chief: Nampuh. From its beginning, the city had a religious foundation.
An estimated 42.2% of Nampa residents are religious. Some of the most prominent religious beliefs include: Baptist, Catholic, The Church of Jesus Christ of Latter-day Saints, Pentecostal, Lutheran, Methodist, or Christians of another denomination.
There are church buildings located all throughout the city and in the surrounding areas as well of many different faiths. It was more than common to give someone directions based on church buildings nearby or in route. Several friends and I would attend each others' church activities during the week, even when differing in beliefs.
Many educational opportunities in the are include a specific religious lean in schools such as Nampa Christian, Zion Lutheran, Calvary Chapel Nampa, St Paul's Catholic School, and others. Several churches in the Nampa area provided some basic education or daycare opportunities for families. Some charter and private schools, sports teams, and other organizations hosted events at local church buildings regularly.
One of the largest examples of religious schools in the area is Northwest Nazarene University, located in the city of Nampa. The University has nearly 9,600 students and nearly 300 employed staff members. Clearly, this religious University has a large influence on the surrounding community. The school permits the use of its facilities for a variety of events held by public schools in the area. They host activities and concerts for the public. Northwest Nazarene University also holds campus tours and some activity-specific opportunities and programs for high school students to experience life at the University through music or sports participation. High school students are able to earn college credits before their graduation through University as well.
There are a variety of religious activities held throughout the city on both weekdays as well as Sunday services. Many Nampa residents are active participants in a religious congregation and some also have leadership callings or positions in their churches. The religious community of the Nampa area has a positive effect on the conservative views shown in voting statistics.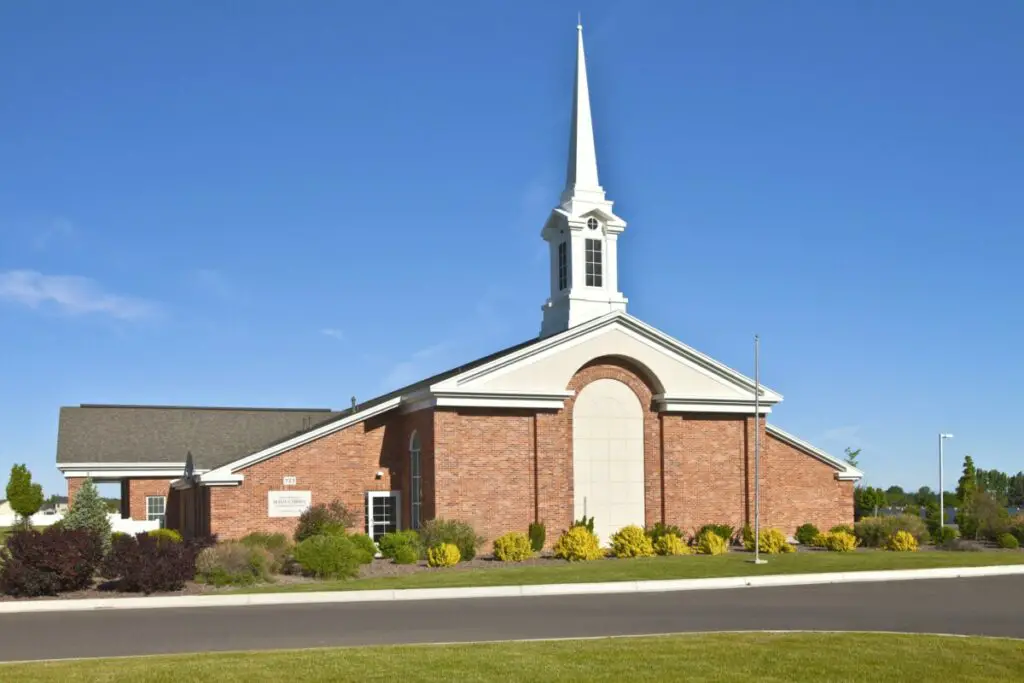 Gun Laws and Use
Being a Republican state, Idaho believes strongly in upholding the second amendment of the United States: "the right of the people to keep and bear arms shall not be infringed". Idaho requires no permit to purchase or possess a rifle, shotgun, or handgun.
With some of the weakest gun laws in the country, everytown.org ranks Idaho #49 of the 50 states in terms of strong gun restrictions. In 2021, CBS news reported that 60.1% of adults in Idaho live with one or more firearms in their homes.
Nampa has many shooting ranges in the city. Some of the most highly rated include: George Nourse Range, and Independence Indoor Shooting, Shooters Bench. It was a rather common activity for a group to go out for some target practice, shooting somewhere in the area. There is an Idaho law protecting shooting ranges from law suits over nuisance or noise if the range was operating before the other property owner made the purchase of their property.
Nampa and Idaho are conservative in their views of gun laws. They believe that all citizens who will act responsibly with a firearm should be guaranteed their right as a US citizen to possess and carry arms as their own property. The high percentages of gun possession and shooting ranges confirm this statement for the city of Nampa and its surrounding areas.
COVID-19 Response, Regulations, and Protective Measures
In November of 2020, COVID-19 was still a large problem in most US States: including Idaho. The state's capital city in Boise issued a mask mandate and was diligent in its enforcement. Other cities in the valley, however avoided the issue of a mask mandate, and some even negated its efficiency or necessity at all. In hearing of Boise's mask mandate, Nampa's current mayor stated the following.
As shown in Mayor Kling's statement, Nampa was highly conservative in its strictness of COVID regulations and mandates. The city of Nampa, and other Idaho cities, avoided large influence or use of government power over the people. Elected officials used caution in regards to the pandemic and recent outbreaks, without overstepping on the citizens' liberties and abilities to self-govern and make their own decisions in protecting their health and that of their families as well.
Elected Government Officials
The current mayor of Nampa, Idaho is Debbie Kling. She is a Republican and not only won the election in 2018, but was reelected in November of 2021 as well. Her political challenger in 2021 was also affiliated with the Republican party: Jerrold P Smith. Idaho's current members in the US Senate are both Republican, and so are each of the eight current state executive officials in office.
The city of Nampa stands with the majority of other Idahoan voters. They express their conservative political beliefs in their overwhelming success in supporting Republican candidates with their shared views.
Related Topics:
If you like the article above, here are some other similar articles you should check out!
17 Reasons Not to Move to Nampa, Idaho

13 Best Family Neighborhoods in Caldwell, Idaho

17 Reasons Not to Move to Caldwell, Idaho