With the tidal wave of Californians pouring into Idaho's most family-friendly city, it's a valid question: How liberal is Meridian? If you're planning on living there, you probably want to get a feel for the political atmosphere beforehand.
Meridian is mostly Conservative, with a consistent history of voting Republican. However, almost half of the city is Liberal or Independent, so the political climate is fairly moderate. Radical Liberals tend to move to Boise, and radical Conservatives tend to live on the outskirts of Ada county.
Having lived in Meridian for over fifteen years, I can honestly say that it's a welcoming place for most political affiliations. Though schools, businesses, and churches here do favor traditional values, there's also a healthy amount of open, progressive conversation. If you're seriously considering living in Meridian, here's a little bit more about the city's political history and its current social climate.
Voting History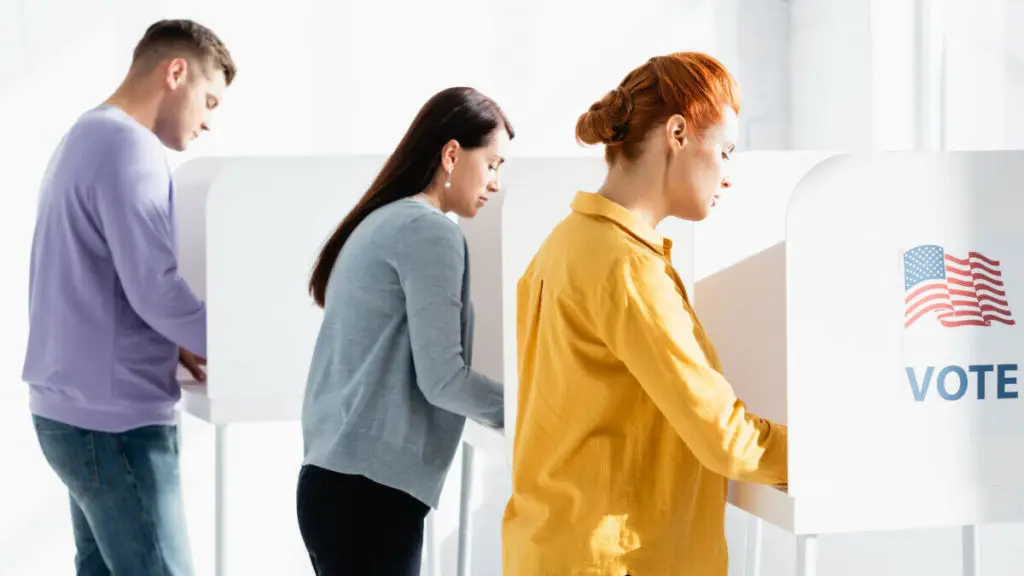 Generally speaking, Ada county has a history of voting for and financially

supporting conservative campaigns. In the 2020 presidential election, 46.1% of the people voted for the Democratic Party and 50.0% voted for the Republican Party, while the remaining 3.9% voted Independent. Across the board, from local to national elections, the races have come within 5% of a voting difference about 13% of the time.
From 2018 to 2021, financial contributions from Ada county to the Democratic Party totaled about $97,000, averaging at about $75 per contribution. During the same years, Ada county's financial contributions to the Republican Party were more than double that, at about $270,000 and almost $200 per contribution. Similar percentages

and financial contributions have been manifested in every election since the year 2000.
Even though Meridian favors conservative candidates and ideologies, it is also home to more liberal citizens than neighboring cities. In my experience, this means that conservative citizens are bound to have close associations with liberal citizens, as your daily spheres of interaction will inevitably overlap. The almost 50-50 political split means that you'll probably have neighbors, coworkers, managers, schoolmates, teachers, or even fellow churchgoers who believe something different than you do.
This is something that I actually love; it gives people the chance to have intellectual, genuine conversations about what they believe without feeling threatened or misunderstood. Yes, the people of Meridian are patriotic, religious, family-oriented, and harbor traditional values, but to most of these, respectful relationships are more important than political disagreements.
Sure, you'll always have radicals who do and say inflammatory things, but that's true anywhere you live. The short of it is No matter where you're from, who you are, or how you vote, you'll have friends in Meridian.
Local Politics: Mayor and City Council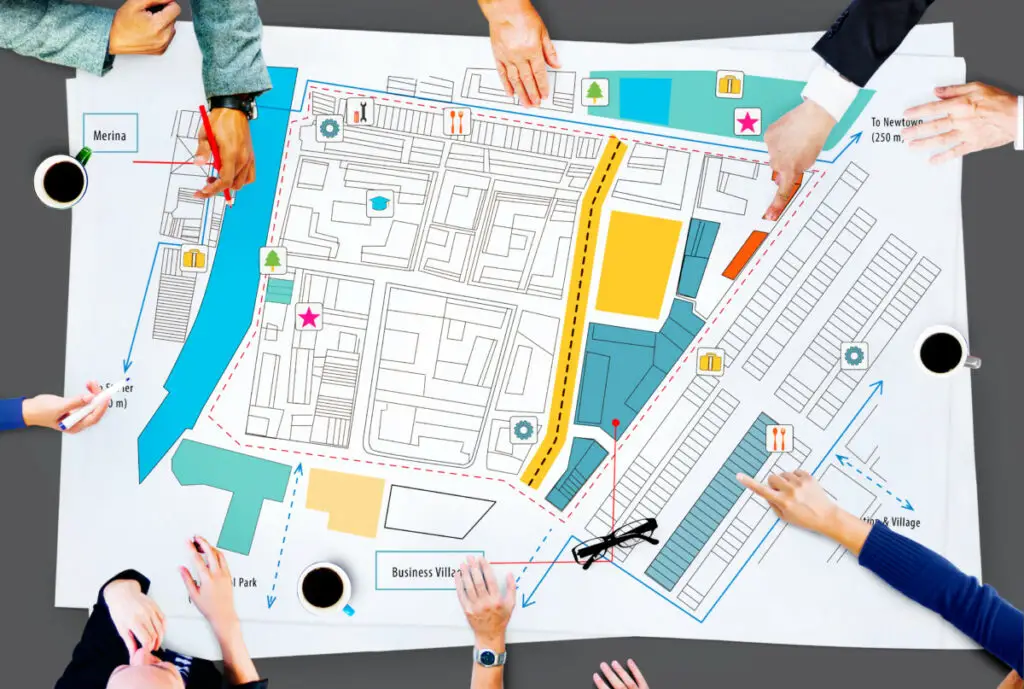 In terms of local politics, the citizens and politicians of Meridian care mainly about the fundamentals that determine the quality of life: Good education, job security, protected personal life, access to parks and recreation, etc. Major movements and political protests are rare, likely due to the size of the city and its suburban dynamics. In every area, that enhances personal and family life, however, Meridian's politicians work hard to respond to voters and help the city continue to improve.
Mayor Robert Simison

, an Idaho native with over two decades of public service experience at national and local levels, maintains a personal blog to update Meridian citizens on the city's political activity. So far Simison's efforts have contributed to rebuilding the Meridian Road Interchange, creating the city's first Strategic Plan, and responding to residents' vote for the City Council to expand from four seats to six for an increased variety of voiced opinions.
Simison also strongly advocates volunteer work, believing that it is the key to developing a strong community. He personally volunteers as a youth coach for soccer and basketball and often encourages public involvement on his blog.
Recent posts

have honored veterans for Memorial Day, thanked volunteers for their contributions to city charities and nonprofits, and encouraged citizens to get involved with service projects and volunteer opportunities. Like most people in Meridian, Simison is primarily focused on family life. He and his family live in south Meridian and love enjoying outdoor activities together.
Meridian City Council's Strategic Plan

offers the best outline of the city's current political priorities. This plan is based on the following vision and mission:

To implement this plan, city officials are focusing on the following areas of development, each with a set of detailed objectives and a plan for measuring the outcomes. Simison and current Meridian City Council members are extremely motivated to increase local transparency with political activity, which is why they've developed detailed pages for each aspect of the city's Strategic Plan:
Responsible Growth – Goals include affordable housing, improved design standards, quality pay for city services, and responsible use of materials.
Transportation and Infrastructure – Goals include widening roads to improve traffic flow, increased sidewalk accessibility, enhanced neighborhood pathway networks, and investments in street lighting to ensure safety.
Business and Economic Vitality – Goals include expanded outreach in recruiting and retaining desirable industries, increasing the development of family-wage jobs, developing the downtown area, and planning for a future Urban Center.
Public Health & Safety – Goals include creating innovative and clean utility services, enhancing neighborhood engagement, improving Police and Fire Dept. safety strategies, and ensuring increased access to health care services.
Vibrant & Sustainable Community – Goals include maintaining and preserving natural spaces, developing environmentally friendly projects, delivering community-building events, and preserving historical and cultural heritages.
Government Excellence – Goals include increased transparency and accessibility with governing services, leveraging community partnerships, honest delivery of project outcomes through public data, and investment in employee excellence and development at the City Council level.
This might seem like quite the undertaking—there are a lot of moving parts—but the 15-year plan was developed with the intention of measuring deliverables on a regular basis. City officials plan on measuring the results of each implemented action through citizen ratings and surveys. These will be regularly administered to ensure that the people of Meridian are satisfied with local government and that political leaders are accurately assessing the needs of each situation.
So in terms of the liberal movements that draw attention on a national scale, Meridian remains fairly quiet and uninvolved. In terms of quality of life in the private sector (which is the Conservative dream), local politics are extensively focused. If that's what's important to you, Meridian will be a very satisfying place to live; its future is exciting and bright. If you're more eager to get involved with movements like LGBTQ+ or Black Lives Matter, bigger cities like Boise will have more to offer because of their scale and dynamics.
Current Demographics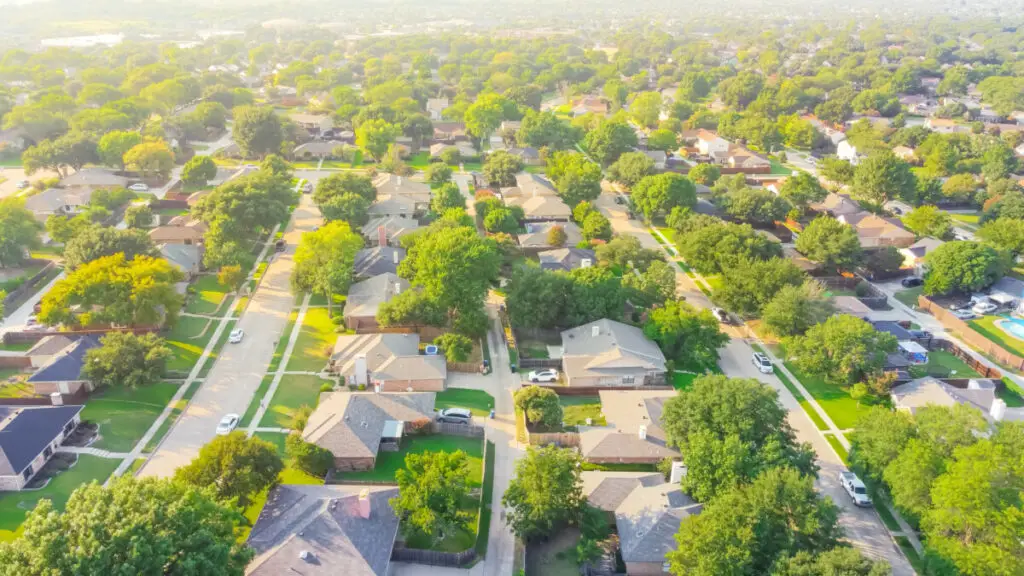 People tend to assume that populations that lean Conservative are less educated, older in age, or have fewer women. This is understandable since statistical trends indicate that people who have completed high school or university, especially women and members of younger generations, often vote Liberal.
With these patterns held into consideration, Meridian is a unique exception. People here are young, educated, and eager to use their personal experiences to make a positive difference. The average age in Meridian is 36.6

, which is two years younger than the national average age.
Almost every single adult in Meridian has graduated from high school, at over 96.5%, and 41.1% of the citizens who are 25 years and older hold a Bachelor's degree or higher. Women make up the slight majority of the city, at 50.3

% of the population, and own 2 business firms to every 3 owned by men. For a population of only 125,963, those are impressively high numbers.
Roughly one-third of Meridian's population is under the age of 18, which can be explained by the fact that Meridian attracts young families from almost every neighboring state. It's the perfect place to raise kids, get a good education, buy a nice home, start a business, land a solid job, find a friendly congregation, and have access to both suburban amenities and outdoor activities. Crime rates

are extremely low, and as the city continues to rapidly develop, the number of high-quality, well-groomed neighborhoods continues to rise.
The biggest drawback to Meridian's demographics is the lack of diversity. With almost 84% of the citizens being Caucasian, we don't get nearly enough cultural variety. Hispanics make up the second-highest percentage of the population, at about 8%, and we absolutely love the culture that they bring.
(Being a quarter Latina myself, it sure is nice having access to good food at family-owned Mexican restaurants in Meridian!). Idaho's remote location makes it less appealing to a lot of immigrants, but hopefully, Meridian's rapid growth attracts a wider cultural variety in the next few years.
Another demographical drawback is that only 12% of the population consists of senior citizens. Meridian is a wonderful area for young people, but perhaps having greater generational diversity would give us better access to the wisdom and experience that our elders have to offer.
In the end, Meridian is a vibrant, welcoming community with a positive history and a promising future. If you're looking for a Liberal place to live, it's not exactly dominated by Democrats, but you'll certainly be impressed by the balance. If you're not a fan of Meridian's moderately Conservative atmosphere, no hard feelings—there's plenty of room in Boise!
Related Topics:
If you like the article above, here are some other similar articles you should check out!
17 Reasons Not to Move to Meridian, ID

13 Best Family Neighborhoods in Meridian, ID

13 Best Family Neighborhoods in Boise, Idaho