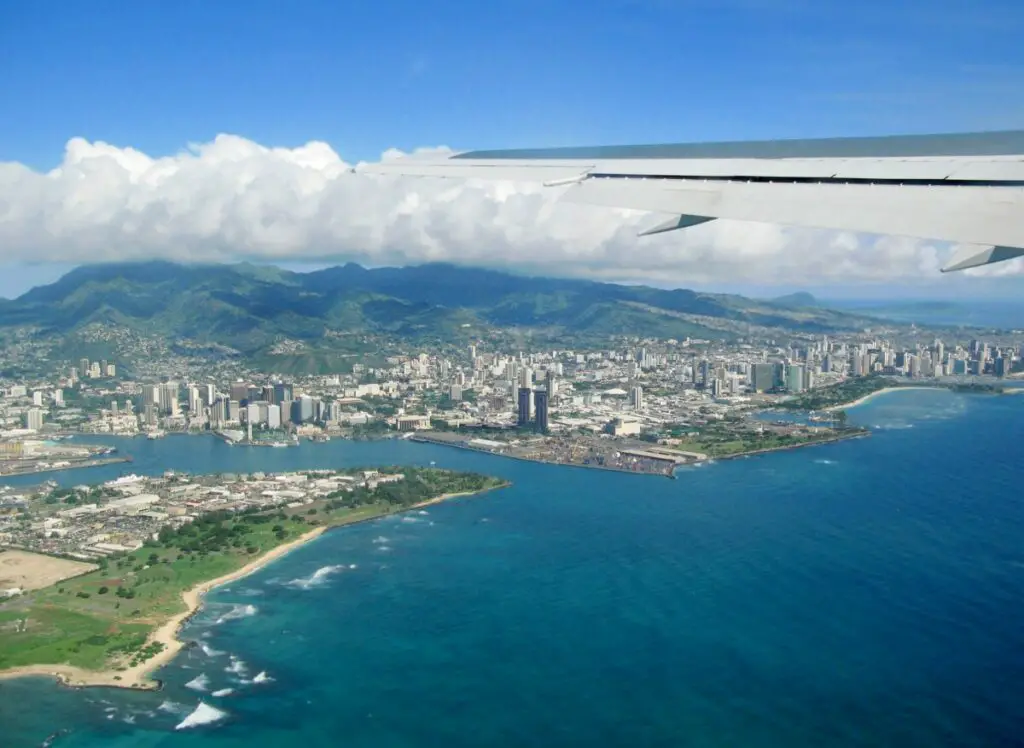 The Aloha State is known for its warm and welcoming community, but is it equally welcoming to liberals and conservatives? Research on the state's capital shows a large lean in one political direction and little support for the opposing right side.
Honolulu, Hawaii is not a conservative city. The state and city show strong liberal beliefs in the majority of large political issues. Honolulu demonstrates liberalism in voting trends, elected government officials, strict gun laws, financial contributions to party campaigns, and abortion laws.
Learning about the political views of an area can bring an increased level of understanding and awareness. This educated perspective on the city will aid in connecting to local individuals whether as a visitor or a newcomer.
Gun Laws
Honolulu shows a strong Democratic majority in voting statistics, a sign of liberalism within the city's residents. Highly religious cities are generally more conservative. At only 40%,

under half of Honolulu's population is religious, another indication of liberalism within the city. The city of Honolulu supports and legalizes the majority of these liberal views, showing that it is not a conservative city.
Seeking independence for individual citizens, conservatives support weak gun laws, that protect their personal rights as Americans to bear arms. Liberals encourage the application of strong gun laws that keep firearms in the arms of law enforcement officers and away from regular citizens.
The state of Hawaii has strong gun laws. Honolulu accounts for more than half of Hawaii's voting population, showing that the city supports nearly all of the laws that are passed on a state level. Among all 50 US states, Hawaii was ranked to have the second strongest gun laws

in the country. The state also boasts the lowest rate of gun deaths at only 55 deaths per year. Laws in Hawaii require anyone purchasing a gun to complete a firearm safety course and obtain a gun license to perform the purchase.
Incredibly strong gun laws in Hawaii are made possible through the majority of Honolulu voters, showing that the city is liberal in terms of gun laws and possession as well.
Party Majority in Voting Statistics
Looking at the voting history of a city can tell you a lot of information about the city and how the general population votes. You can see if the area leans more left or right, meaning if the area votes Democrat or Republican. If an area votes another way than how you vote then that may not bother you, or it may be a big indicator as to if you would live there or not.
Honolulu county has voted in favor of the Democratic in every Presidential election since 2000. This is not surprising after viewing the Democratic majority in the most recent Presidential election held in 2020. The statistics from Honolulu

in this election show that only 35.7% of participants voted for the Republican party candidate. The Democratic party candidate, on the other hand, received a total of 62.5% of the votes cast, leaving the remaining 1.8% as voters who supported the Independent parties.
A 63% to 36% majority shows a united liberal community. The Democratic party received nearly double the amount of support gained by the opposing Republican party ideals. Honolulu is not a conservative city, it is strongly liberal in voting statistics now and in the elections of years passed.
So, with Honolulu being liberal you may find that to be another reason why Hawaii is amazing, and why you should move there. But, if you are conservative, then maybe this is a reason why Honolulu is not such a great place to live. Overall, there are many reasons why people vote one way vs. another way, but overall this community has a strong history of voting Democrat.
But, they also have a healthy mix of voters in their population. As you continue reading, you can see that the other areas of view are strong with liberal votes, but again there is a good portion of the population that votes conservative.
Abortion Laws
Another indication of the city's strong liberalism can be found in the abortion laws and views in Honolulu, Hawaii. Abortions in the state are legal until the child's date of viability when the child is physically able to survive outside of the mother's womb.
The date of viability is generally around five and a half months, or twenty-four weeks, into a woman's pregnancy. To give you a general idea of what happens around that time, at 20 weeks you can see the baby's gender, and at some weeks after that, the baby can survive outside the womb. So some people agree, and others disagree with this law.
In May of 2022, information was leaked about the US Supreme Court's decision to revoke the legal right to abortions in the US through the overturning of the Roe v. Wade case of 1973. More than 700 protestors

in Honolulu gathered in response. They marched along Kalakaua Avenue and filled Waikiki on the morning of May 14th. These Hawaiian residents wore green to show support for legal abortion rights and marched with posters and signs all over the city to show that they believe abortions should be legal in every state.
In June of 2022, the US Supreme Court officially announced that the Roe v. Wade case was overturned, and Honolulu citizens again responded with strong disapproval. Beginning on June 24

, the day of the announcement, hundreds of protestors lined the streets in front of the Federal Building in Honolulu.
The rally was held for several days, and participants increased exponentially. There were posters, signs, yelling, chanting, and people of all ages gathered to support the protection of women's reproductive rights. Honolulu clearly agrees with the liberal belief that abortions should remain legal and easy to access within the United States.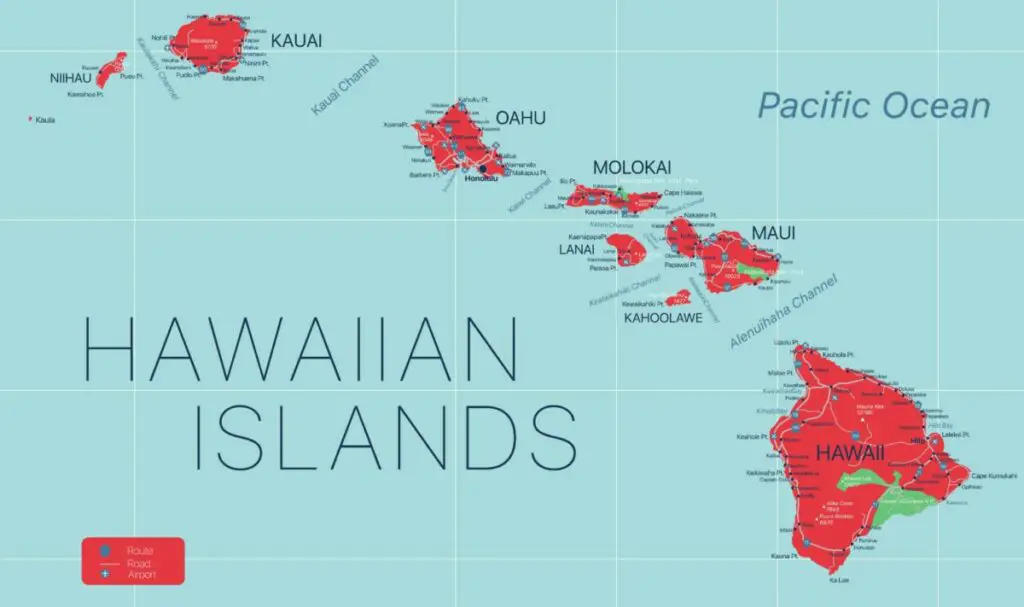 Financial Contributions to Party Campaigns
Looking at the financial donations and contributions can inform you a lot about what party has more dominance in the population. In Honolulu, with the population majority voting liberal, we should expect that the Democrat Party will receive more donations for political figures and political campaigns.
The city of Honolulu, Hawaii also shows liberal views in the number of funds donated within the city to support a number of political campaign efforts. From 2018 to 2021, Democratic Party and liberal campaigns

in the city received a total of 36,568 contributions with an average of $193 per contribution made. These liberalists received a grand total of $7,052,777 from Honolulu residents alone.
Opposing campaigns received considerably fewer contributions and overall funds. In the same four-year time span, the Republican party and conservative campaigns only received a total of $1,231,790 and 4,051 contributions. Their received donations averaged $304 per contribution.
In total, the Democratic and liberal campaigns received $5,820,987 more in funds and 32,517 more contributions than their Republican party and conservative counterparts. The vast majority of supporters and funds in Honolulu went to the aid of liberal views and ideals, with a low amount of conservative support in return.
This is more evidence that shows the population of Honolulu is left-leaning, and definitely has more liberal views. Their contributions and their voting history tell a lot about what Honolulu believes in and values in its community.
Elected Government Officials
The population of Honolulu accounts for approximately 66% of potential voters in the state of Hawaii. This shows that the laws passed, actions approved, parties supported, and officials elected within the entire state are nearly an exact reflection of Honolulu's political views. The city accounts for a strong portion of Hawaii residents, considerably more than half.
With this large influence in mind, the state of Hawaii has a unified Democratic majority

and representation in its elected officials of all types. Forty-seven of the fifty-one members of the state's House Representatives are Democratic, leaving only four places filled by Republicans. The Democratic party has also been increasing its majority exponentially over the years, gaining more and more influence among the state's votes.
Of the 25 Hawaiian members in the State Senate,

24 are members of the Democratic Party, representing a strong liberal majority as well. In fact, Democrats have held the majority in the State Senate consecutively, beginning in 1992. Democratic party members also control the office of Hawaii's governor and both chambers of the State Legislature. The current Lieutenant Governor is affiliated with the Democratic Party as well.
This overwhelmingly Democratic majority among Honolulu and Hawaiian residents is not a new concept, either. The Democratic party has controlled Hawaii's State House since receiving statehood in 1959, showing 63 years of liberal majority. In the history of Hawaii, the Republican party has never held more than 20 seats in the chamber.
Hawaii is a united state in terms of Democratic and liberal support and has continued this tradition since it first became a state in the 1950s. Representing more than half of the state's voters and residents, the city of Honolulu is clearly responsible for this incredible control given to liberal views. The city of Honolulu is highly liberal.