Oregon's largest cities like Portland and Salem are known for being highly liberal areas. Their support for efforts such as legalizing abortions and physician-assisted suicides is one of many signs of these efforts. Smaller cities in Oregon, however, are known for being more conservative. Gresham city isn't an incredibly large or small city, so it can be common to wonder where its residents lie on political views.
Like most of the state, Gresham, Oregon is a strongly liberal city. This is shown through recent voting statistics, financial contributions to Democratic and liberal campaigns, LGBTQ+ rights, climate change efforts, pro-choice abortion views, and the legal practice of physician-assisted suicides.
Especially when looking to move to a new city or area, it can be important to look at the political views of a city. It is also beneficial to know what views and categories are the largest factors in declaring what a city's political stance is.
Recent Voting Statistics
Multnomah county shows a strong liberal majority in the voting statistics

of the most recent election held. The Democratic party took a strong victory over Republican party candidates. In the most recent Presidential election, 79.2% of Gresham city voters supported the Democratic party candidate. Only 17.9% of the participating voters supported the Republican party candidate, and the remaining 2.9% voted Independent.
This is an incredibly strong Democratic pull in the election for Gresham. Nearly 80% of voters encourage liberal practices, and well over half of the population of participating voters. Such a strong Democratic majority clearly indicates the liberalism in Gresham, Oregon today. The city has also shown strong liberalism in past elections as well. Multnomah county has voted Democratic in every Presidential election since the year 2000.
Financial Contributions to Political Parties
According to the Federal Election Commission, Gresham has shown a liberal majority in more than simply voting statistics. The county has shown support to the Democratic party and liberal campaigns through financial contributions

in recent years.
Over the last four years of 2018-2021, the city has made 11,605 contributions for a total of $606,388 to Democratic party and liberal campaigns, averaging a total of $52 per contribution made. The Republican party and conservative campaigns received considerably fewer funds and donations. In the same four-year span, these opposing campaigns only received a total of $188,082 and 2,085 contributions, averaging $90 per donation made.
Within the city of Gresham, there was $418,306 more contributed to the Democratic party and liberal campaigns than Republican or conservative efforts. This was achieved through a total of 9,520 more contributions made to these liberal groups. Not only was the city united in a Democratic voting majority, but they also clearly support these liberal ideals in financial contributions as well.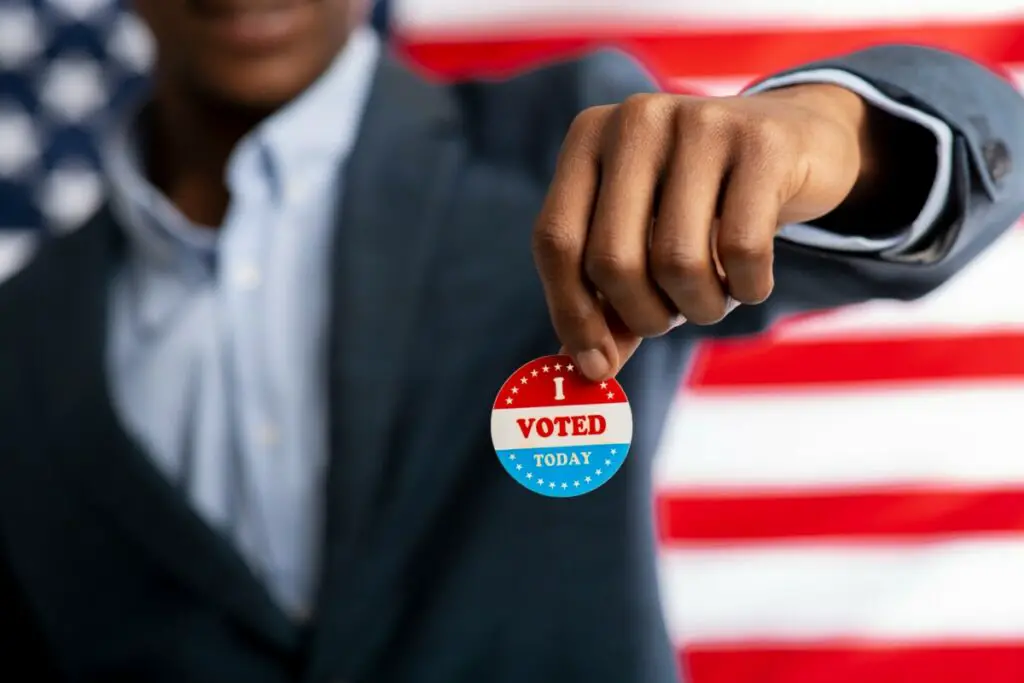 Elected Government Officials
For the last fourteen years, the Democratic party has had control of Oregon's governor, senate, and house positions. This is something the Republican party has not achieved in the history of the state. In addition to these three positions, the Democratic party also claims the positions of the attorney general, both chambers of the state legislature, and the secretary of state as well. The current mayor of Gresham is Travis Stovall

, who is the first African-American mayor of Gresham, and of any major city within the Portland area.
Physician-Assisted Suicide
Physician-assisted suicides, when legalized, offer terminally ill patients a prognosis of fewer than six months to live, and the opportunity to take medications that will end their lives more quickly. This is a practice that is only legally practiced in ten US States

, and Oregon is one of them. These physician-assisted suicides are supported by liberal efforts, while conservatives work to ban them.
The District of Columbia, Oregon, Maine, Hawaii, New Jersey, Vermont, Washington, New Mexico, Colorado, Montana, and California have laws protecting physicians from prosecution for prescribing of these life-shortening medications. Each of these states, like the city of Gresham Oregon, have been known to support liberal views.
Oregon was the first US state to pass a law that legalized the practice of physician-assisted suicides. This was done through the "Death with Dignity Act" in the year of 1997. The act permitted the self-administration of these medications to quicken their deaths when prescribed by a licensed physician.
The state of Oregon was the first to legalize this practice and led the way for other liberal states to follow. The legalization of physician-assisted suicide medications and practice is one of many ways that Oregon cities support liberal political beliefs. This is still legal and practiced in Oregon cities, including the city of Gresham.
Abortions
Liberalists believe that abortions should be legal for all women who choose to do so, and readily available as well. Gresham, Oregon offers legal abortions for women in a wide variety of hospital locations.
Recently, the US Supreme Court overturned the Roe v. Wade case, which provided legal abortion rights for all women in the nation. This now allows voters to decide whether abortion will be legal within each state, and how readily available the procedures will be to women as well. There have been hundreds of pro-choice rallies and even some violent attacks in protest of this legal decision made in June of 2022.
Gresham, Oregon was the location of one of these violent attacks as a response to the overturning of the case and the loss of protection for legal abortions nationwide. First was a Christian organization that runs several pregnancy clinics in the Portland area. The Gresham Pregnancy Resource Center

is one of these clinics, all of which encourage pregnant women to give birth, rather than seek an abortion.
This clinic was firebombed on June 11th

at around 3 am. No one was injured, but the clinic is forced to close for a time to make repairs. It appears that the weapon entered through a window, and only caused extensive damage to a single room in the clinic. The attack on Gresham Pregnancy Resource Center was one of four known arson committed at the time since the leaked information about the potential overturning of the Roe v. Wade case.
The attack on the pro-choice pregnancy center in Grisham shows that there are strong beliefs in the city that abortion should be legal and supported. The Gresham Pregnancy Resource Center is a clinic that supports the conservative belief that abortions should be discouraged. An attack on this center shows that there are strong liberal beliefs in the city that oppose restrictions on abortion availabilities.
LGBTQ+ Support
There is a lot of community support for LGBTQ+ individuals and their families near Gresham, Oregon. Several groups and events

in the area are organized to help these individuals receive support and have good social connections with others in the community. Some of these groups and events are listed below.
Queer Men's Meditation
Queer Ceramics and Social
Queer Soccer for the Tentatively Fit
Conscious Lesbian/Queer Dating & Love
Queer Femme Beauty Social
LGBTQ+ Singles/Friends
Lesbian/Queers Vegans
These are some of the many events that are held and groups that are organized within 25 miles of Gresham. Clearly, the city places a strong amount of value on the provision of opportunities and aid to this group of people. This strong support is generally an indication of liberal ideals in an area, as liberal views promote LGBTQ+ rights strongly.
Climate Change Plan
Another area in which liberals give a large amount of support is through the protection of nature. They are strong advocates of limiting the use of fossil fuels, slowing the effects of climate change, and increasing the use of renewable energy resources.
Gresham has a climate action

plan that is directed toward the limitation of the city's carbon footprint, and other eco-friendly efforts to limit the effects of climate change. In 2007, the current mayor of Gresham signed the US Mayor's Protection Agreement. This declared that the city of Gresham, Oregon joined a group of 1,000 cities in the nation in a pledge to decrease the amount of greenhouse gas emissions within their city to reduce the effects of climate change.
Other groups and initiatives are also working to reduce greenhouse gas emissions and to help the city become more eco-friendly. The Sustainable City Year Program: Gresham and Eugene is one of these groups! Their current focus areas are on emerging technologies, urban designs, and the increased use of more eco-friendly mobility options.
Because Oregon is such an eco-friendly state as a whole, and Gresham follows this tradition, the city has many local businesses that are active participants in this goal of limiting greenhouse gas emissions and slowing the effects of climate change. These eco-friendly businesses are of all kinds: pest control, auto care, flooring, and more. The population is strongly liberal and supports liberal ideals, especially in regard to climate change and being more eco-friendly.
The city has a large recycling program/initiative and is planning the implementation of even more efforts of this nature as well. It is probable that a staunch Republican and conservative will have a more difficult time finding like-minded people and individuals.
Related Topics:
If you like the article above, here are some other similar articles you should check out!
Moving to California vs Oregon 17 Pros and Cons
17 Reasons Not to Move to Corvallis, Oregon

17 Reasons Not to Move to Medford, Oregon