People are increasingly considering politics when moving to a new city. Green Bay, Wisconsin is best known for its NFL team the Green Bay Packers, and as a great place to live. But is Green Bay a conservative city?
Green Bay, Wisconsin is not a conservative city nor a liberal city. Green Bay is a purple city that is evenly divided between political parties in most elections. In the 2020 presidential election, the county leaned Republican, voting 52.7% Republican and 45.5% Democrat.
Green Bay is an evenly divided city when it comes to politics. We'll go over the voting history of the area, as well as some of the policies that are most important to most conservatives. At the end of the article, we'll suggest a few neighborhoods that are more conservative than liberal, so keep reading to the end.
Information About Green Bay, Wisconsin
Population: 107,015
Race: White (not Hispanic) 68.1%, Hispanic/Latino 16.4%, Black 4.3%, Asian 4.2%
Median Household Income: $52,214
Green Bay, Wisconsin is best known for its professional football team the Green Bay Packers. The city features the team prominently on its website. The football team itself is famous for being the only publically owned team in the league. This has resulted in the team staying remaining in the city for its entire life and has created a lot of pride from local fans.
The city was also ranked #3 for Best Places to Live

in 2022/2023 and #2 for Best Affordable Places to Live in 2022/2023 by US News. It has a great mix of city parks and amenities while also being close to outdoor activities. Fishing and boating are especially popular with residents that live along the river and near Lake Michigan.
As long as you can handle the cold winters and snow, Green Bay is a good mix of city living and midwest culture.
Federal Elections
Elections in Wisconsin are typically a battle between conservative voters in rural and suburban Wisconsin and liberal voters in the large cities of Milwaukee and Madison. Green Bay is somewhere in the middle between the two and has very close elections.
In the 2020 presidential election, 52.7%

of Brown County voted for Donald Trump (R), and 45.5% of residents voted for Joe Biden (D). In the 2016 election, 52.7%

of Brown County voted for Donald Trump (R), and 41.9% voted for Hillary Clinton (D). While these numbers do have a decent margin between the two parties, it does also include the rest of the county, which tends to vote Republican compared to the city itself.
Wisconsin flipped for Republicans in 2016 after a nearly two-decade-long streak for democrats. In 2020, the state flipped back to democrats by an extremely narrow margin of only 20,000 votes. The state is very much a battleground for future elections.
In the 2018 senate race, Brown County voted for Democrat Tammy Baldwin with 51.39% of the vote over Republican Leah Vukmir, who earned 48.45% of the vote. In the 2016 senate race, Brown County voted for Republican Ron Johnson with 56.31%

of the vote over Democrat Russ Feingold, who earned 40.03% of the vote. Currently, Wisconsin's two senators are the winners of Brown County's elections.
Green Bay is part of Wisconsin's 8th House district. The 8th district

has had a Republican representative for the majority of the past two decades. The district had a democrat representative for only 4 years between 2006 and 2010.
In the 2020 election for the House of Representatives, the 8th district voted for the Republican incumbent Mike Gallagher with 64.2% of the vote against the Democrat candidate, who only received 35.8% of the vote.
State and Local Elections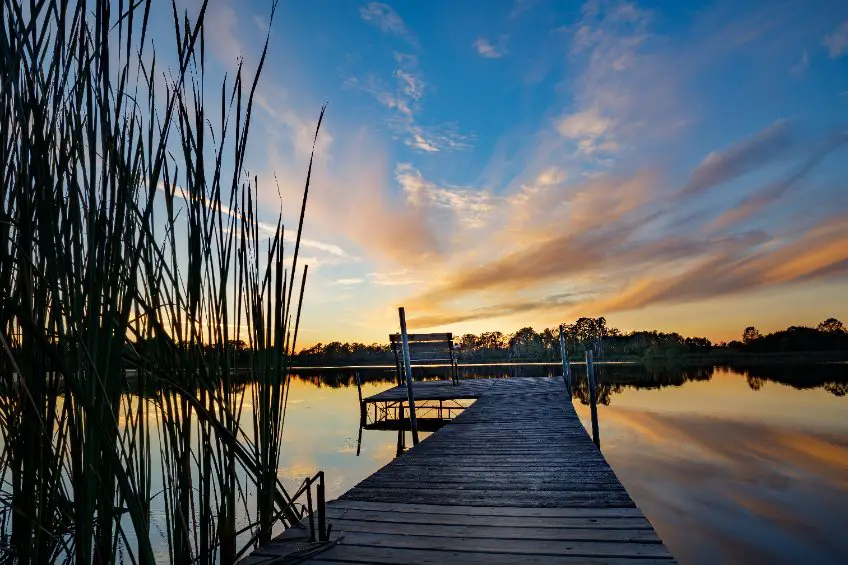 Wisconsin currently has a Democrat governor and a Republican-held legislature. The state had a Republican governor from 2010 to 2018.
The current governor of Wisconsin is a Democrat named Tony Evers. Brown County, where Green Bay is, actually voted for the Republican candidate in the last election, and they lost. In the 2018 election for governor, 53.1% of Brown County voted for Scott Walker (R), and 44.7% voted for Tony Evers (D).
The State Senators for Green Bay are both Republicans. The senator from District 30, which covers the downtown area of the city of Green Bay and the west shore of Green Bay, won the seat with 51% of the vote in Brown County. The senator over District 2 won the seat in 2016 by a much larger margin of 63% to 36% of the vote in Brown County.
Green Bay is currently represented by about 5 representatives in the state assembly. Of those representatives, four are Republicans and one is a Democrat. The Democrat Kristian Shelton covers the 90th district which is essentially just the city of Green Bay.
The current mayor of Green Bay is Eric Genrich. He is an avid Democrat and former representative of the 90th Assembly district.
Taxes
Wisconsin uses a progressive income tax like the Federal Government, meaning that you pay a higher rate of taxes for higher income brackets. The income brackets are as follows:
| | |
| --- | --- |
| Income Bracket | % of Income Taxed |
| $0 – $12,120 | 3.54% |
| $12,120 – $24,250 | 4.65% |
| $24,250 – $266,930 | 5.3% |
| > $266,930 | 7.65% |
Sales tax in Green Bay Wisconsin is fairly low at 5.5%.

Wisconsin State has a 5% sales tax and Brown County has a 0.5% tax. The city of Green Bay has no sales tax.
The property tax rate for Brown County is 1.76%.
Wisconsin's best tax situation is its sales tax, which is fairly low. Overall, however, Wisconsin is rated around #20 for total tax burden. The state's property taxes and income tax is relatively high. If you are living in a high-tax state like New York, Illinois, Minnesota, or California, Wisconsin will be an improvement, but you may want to consider this if you are moving from a low-tax state.
Guns
Wisconsin is fairly conservative when it comes to gun laws. There are no magazine capacity restrictions or restrictions on the model of firearm you can own in Wisconsin. There is also no special permit or registration requirement for purchasing a handgun in the state.
Wisconsin has no duty to retreat law for self-defense meaning you are not required to prove you couldn't retreat anymore before using self-defense.
The state still requires a concealed carry permit in order to carry a concealed handgun. With many conservative states adopting permitless carry laws, this may be a consideration for conservatives. The state does have a fairly conservative permitting system, however.
Concealed Carry permits are easy to obtain if you are legally allowed to own a firearm in the state. The permit's training requirement can be filled in a variety of ways to make that part simple. The permit is also not connected to your driver's license and there is no requirement to inform an officer you have a concealed weapon during a traffic stop.
Abortion
Abortion is currently a hot topic in the state of Wisconsin. On June 24th, 2022 the Supreme Court issued the Dobbs v Jackson decision, overturning the Roe v Wade decision that restricted state's from banning or severely limiting abortion. Since the Dobbs v Jackson decision, it has become a state issue.
As of October 2022, it is illegal

to get an abortion if a woman is more than 21 weeks pregnant. Before a woman gets an abortion in Wisconsin, they must meet with a doctor and counselor, then wait 24 hours before the procedure can be performed.
What Parts of Green Bay are More Conservative?
While Green bay is politically split, there are neighborhoods that are more conservative than the city. In fact, when viewing the New York Times map

of the 2020 election voting results, close to half of the city is more conservative than liberal.
Generally, with cities, the more urban the area and the closer to the city center, the more liberal it is, while conservatives tend to opt for the suburbs and outer parts of the city. This is mostly true for Green Bay, but you can still live pretty close to downtown while still being in a conservative area. Here are some conservative areas of Wisconsin.
Ashwaubenon– Ashwaubenon tends to lean more conservative. While you still might have some liberal neighbors, the area tends to be more moderate to conservative. Most of the area south and west of the Fox River will be reliably conservative, while the east side of the river in Allouez and De Pierre is more liberal.
Howard– Howard, Wisconsin is the area north and west of the city. You're still really close to town while also having a little more space. This is a great area to move to with your family.
Bellevue– The area south and east of the city center is more conservative than the area along the east side of the Fox River. This area has some great suburban neighborhoods while also having access to many of the stores that families use like Costco, Walmart, and Fleet Farm.
Suamico– As you go further north along the coast of Green Bay, the area gets more conservative and more rural. If you enjoy having some more space to yourself while still being close to the bay, this is a great place to look.
Overall, Green Bay, Wisconsin is split politically, so no matter what your political beliefs are, you will be able to find friends who have the same beliefs.