Chattanooga, Tennessee rests right on the southern border of Tennessee. Whether you're going to Coolidge Park or Racoon Mountain Caverns, Chattanooga has the perfect blend of city sights and outdoor adventures. With all of the beautiful views that surround the city and all of the fun things to do, it's no wonder Chattanooga has been deemed "literally perfect."
Chattanooga, Tennessee is a conservative city because of the predominantly Republican State and Local government, the efforts to lower sales tax on residents, regulated gun laws, and the highly religious area. Tennessee's Republican history encourages the conservative ideals in the state.
Over the past 50 years, Tennessee

has voted almost exclusively for the Republican presidential candidate in each presidential election. The South belt states each hold very traditional and conservative views that impact their lives and their government. This strong perspective encourages Tennessee to follow likewise and demonstrate Republican ideals. 
Tax Laws
Chattanooga

, Tennessee, like a handful of other states, does not pay an income tax

. Because of this, taxes at the county level, and at times city level, are increased to account for necessary expenditures. The combined tax rate for Chattanooga Tennessee is 9.25%.
This can be broken down by 7% State Sales Tax, a 2.25% Hamilton County Sales Tax, and 0 Sales Tax for the city of Chattanooga. This total of 9.25% is slightly higher than the National Average. However, Government leaders in Tennessee are always looking for ways to help Tennesseeans have less tax to pay. 
Over the last year, inflation has hit the United States in such a way that has left many Americans scraping by. Millions are finding that they cannot afford many of the things that were once so simple to purchase. Because of this, Governor Lee has released a statement saying that for the entire month of August 2022 (30-day period), Governor Lee is suspending all sales tax on groceries.
Eliminating this high tax will allow Tennesseans to purchase the things they need without fear of not having enough money. With other annual "tax-free" weekend initiatives, Government figures are able to cut their citizens a break and allow them to buy necessary things like school supplies, and clothing for much less than the typical sales cost. This effort to lessen taxes for the communities is a conservative idea that encourages less money given to the government due to tax and increased tax on corporations.
State and Local Government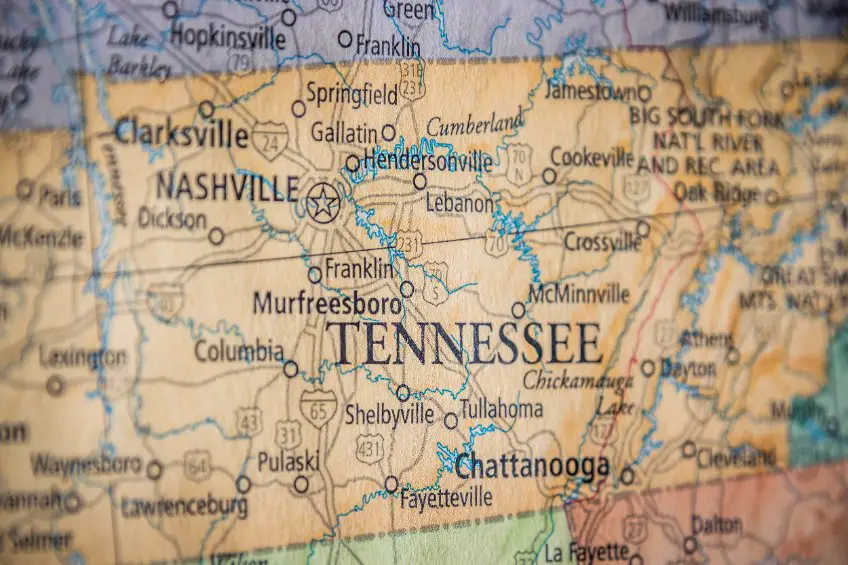 Local Government
The current 2022 Mayor of Chattanooga, Tennessee is Mayor Tim Kelly

. Mayor Kelly was elected in 2021 when he took over from the previous mayor, Karl Dean. Mayor Kelly has spent the majority of his life living in Chattanooga and constantly exhibits his dedication to the city. Tim Kelly took over his family's auto dealership business and has been able to keep the business growing and flourishing. After years of one business venture to the next, Tim Kelly

expressed his vision for Chattanooga and began his campaign for Mayor. Mayor Kelly's goal in office is to get Chattanooga back on track by improving every aspect of the city.
As an independent, Mayor Kelly

wants what's best for Chattanooga and puts every effort towards progress. Mayor Kelly has a 7-point plan that will help Chattanooga thrive. The 7-point plan is as follows.
1) Path to Universal early learning.
2) Catalyze economic vitality in the black community.
3) Ensure accessible housing for all Chattanoogans.
4) Improve local infrastructure.
5) Build a competitive regional community.
6) Close gaps in public pay.
7) Responsive and effective local government. With dreams of helping Chattanooga become one, Mayor Kelly has said, "I love this city, and I want to see it succeed. So let's get to work."
State Government
Tennessee Governor Bill Lee

has been in office since 2019. With devoted efforts, Governor Lee has helped improve countless areas of Tennessee. Governor Lee has lived in Tennessee all his life. He has a love for the state and maintaining the values found here.
"Since becoming Governor in 2019, Governor Lee has focused on several priorities including quality education, economic development, public safety, and supporting families, all with a particular focus on the accelerated transformation of rural Tennessee." These efforts have been the leading factor in Tennessee

becoming the "best fiscally managed state in the country and producing the best business climate in the U.S."
Governor Lee's efforts have produced new funding for the education departments in the state, issued safety protocols for public areas (especially school premises), and issued federal assistance for families in financial need.
The additional branches of government include the House of Representatives and the Senate.
The state of Tennessee is allowed 99 members in the House of representatives

. These positions are filled with 72 members from the Republican party and 25 members in the Democratic party leaving 2 vacancies. The Speaker of the House is Cameron Sexton of the Republican Party with Majority Leader William Lamberth (R) and Minority Leader Karen Camper (D).
The Senate

is authorized to have 33 individuals. These positions are filled by 33 members of the Republican Party and 6 members of the Democratic party. The Senate is led by President Randy McNally of the Republican party with Majority Leader Jack Johnson (R) and Minority Leader Jeff Yarbro (D).
Gun Laws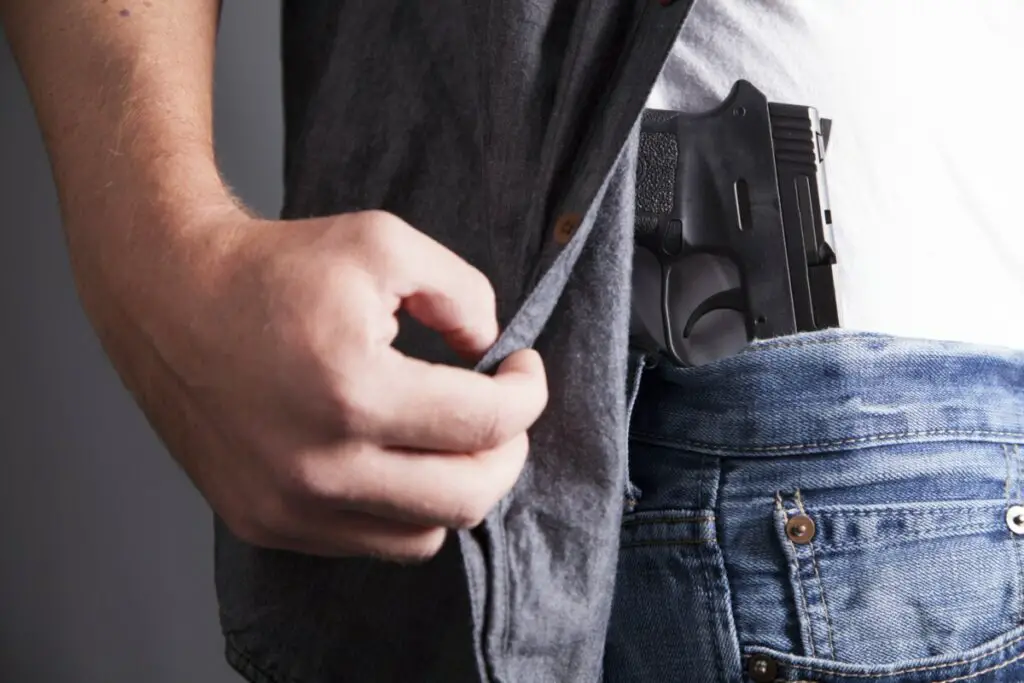 Tennessee, including the area of Chattanooga

, has been established as a "shall issue" state. A "Shall Issue" policy means that as long as an individual meets the requirements of the designated permit, the acting authority "shall issue" the individual a concealed carry permit.
In addition to the shall issue policy, the state of Tennessee did not require permits, background checks, or registrations for individuals buying guns from private sellers. In addition to these policies, there are also strict laws against carrying firearms "with intent to go armed." This means that individuals going to commit a felony are strictly prohibited from carrying a weapon "with intent to go armed."
2021
While these gun policies have been in place for years, in July of 2021 a new clarification was made about the previous "shall issue" policy. This clarifying law stated that any individual 21 years and older can conceal carry a firearm without needing a permit. This Permitless concealed carry for 21 years and older increases relaxed gun laws for those eligible in Tennessee.
2022
In January of 2022, Tennessee updated its concealed firearm

permits and certifications. For those seeking permits, for potential reciprocity purposes, Tennessee offers 2 kinds/levels of permits. The first permit level is a Concealed Handgun Carry Permit (CHCP).
This requires individuals to participate in a 90-minute online course to ensure there is proper knowledge of the firearm and how to handle it. The second permit is an Enhanced Handgun Carry Permit (EHCP). This requires individuals to participate in an 8-hour live training with a specific certified individual. This also ensures knowledge and proper handling abilities for those seeking permits.
Religion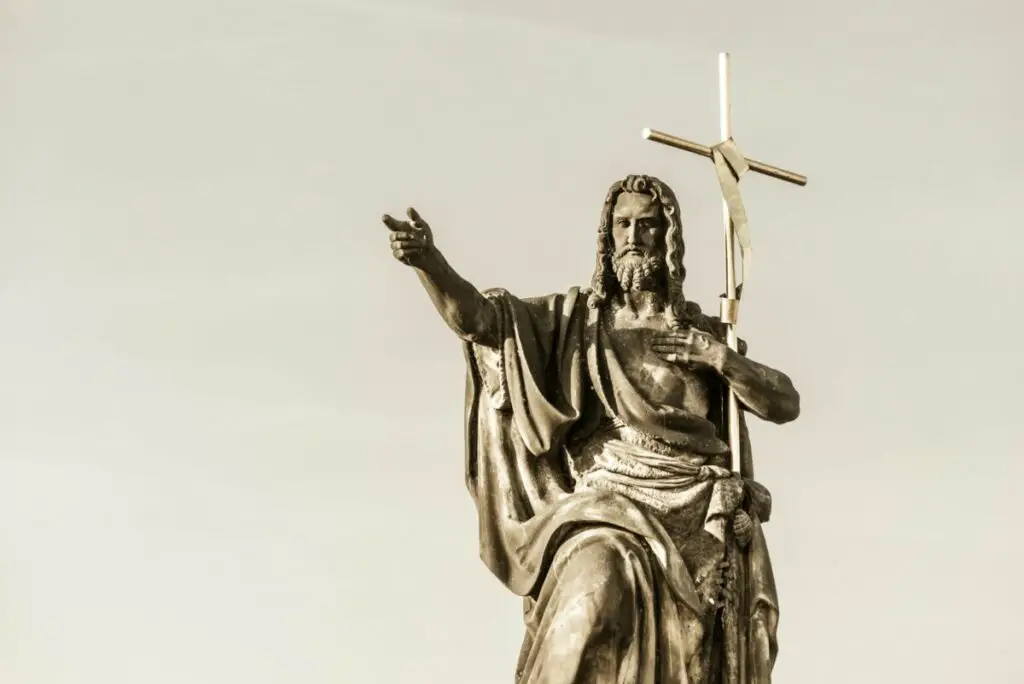 Being so closely influenced by the southern states, Tennessee

has adopted many of those same religious beliefs. Government leaders and residents of Tennessee see the benefits of religion and have blended those practices into their daily lives. Tennessee has a 56.5% religious rate. This religious rate has helped keep the communities in Tennessee grounded.
Chattanooga, Tennessee has a religious rate of 61.7%. The rate in Chattanooga is definitely higher than the standard rate in Tennessee. Chattanooga has the most common religions Baptist and Methodist. While the area is predominantly Christian, there is every kind of religion found in Chattanooga.
Baptist
The top religion in Chattanooga, Tennessee is Baptist. Of the 61.7%, Baptists make up over 25% of the residents in Chattanooga. The Baptist religion focuses on God and Jesus Christ and the Holy Spirit. The teaching centers on God's love for them and their efforts needed to come closer to Him. With over 20 chapels in the area, Baptist churches provide weekly services each Sunday. These services include songs of Praise, prayers, sermons, and offerings. The Baptist services run 45 minutes-1 hour in length. Church services are available and open for anyone who would like to join in.
Methodist
The second-largest religion in the Chattanooga area is Methodist. The methodist religion includes 7.8% of the individuals living in Chattanooga. With over 20 chapels in the Chattanooga area, the Methodist religion is growing and encouraging spirituality all around the state. The Methodist religion believes in and encourages a personal relationship with God.
The doctrine teaches followers to stand for what is right and to not give in to chaos going on in the world. Methodists meet weekly on Sundays for church services. Services include singing, prayers, scripture readings, and Holy Communion. The services are 45 minutes-1 hour and provide spiritual enrichment for the rest of the week.
What to Remember
Something you need to remember about all this information is that it's important to know the political habits of a city before you move or visit the city, especially if politics are important to you. Make sure to remember all of this information when you are considering going to Chattanooga, Tennessee!
Related Topics:
If you like the article above, here are some other similar articles you should check out!
13 Best Family Neighborhoods in Knoxville, Tennessee

Moving to Tennessee from California 17 Pros and Cons

Is Nashville, Tennessee a Conservative City?