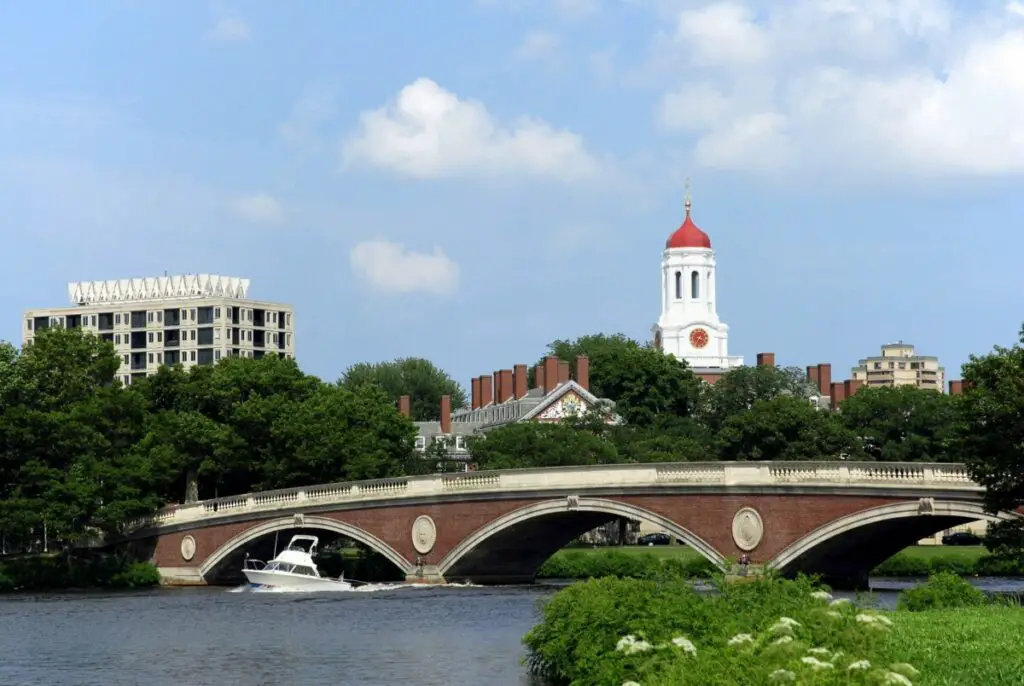 Just outside of Boston, Massachusetts is another city full of just as much history and charm. On the other side of the Charles River is the city of Cambridge, Massachusetts. If you are wondering what political habits Cambridge, Massachusetts has, make sure to keep reading!
Cambridge, Massachusetts is not a conservative city based on the state's Democratic political history and the predominantly Democratic local governments, the universal tax rates, extremely restrictive gun laws, and the small religious population found in the city and the rest of the state.
Since the early 1900s, Massachusetts has been a proud liberal state. In the past 24 elections

, the state of Massachusetts has voted for the leading Democratic candidate 20 times, choosing the Republican candidate only 4 times. This is just the beginning of Cambridge, Massachusetts's political trends, so keep reading to find out more!
Tax Laws
Like every other state in America, Massachusetts

requires taxes to be paid each year. The state of Massachusetts has a general 5.0% income tax rate for its citizens. This flat rate ensures that everyone is paying the same percentage of income like salary, wages tips, commission, etc.
Outside of income tax, Cambridge, Massachusetts has a 6.25% combined tax rate. This percentage is broken down into 6.25% of state tax, 0% county tax, and 0% city tax

. This rate is lower than the national average and helps keep taxes simple and concise for the citizens of Massachusetts.
State and Local Government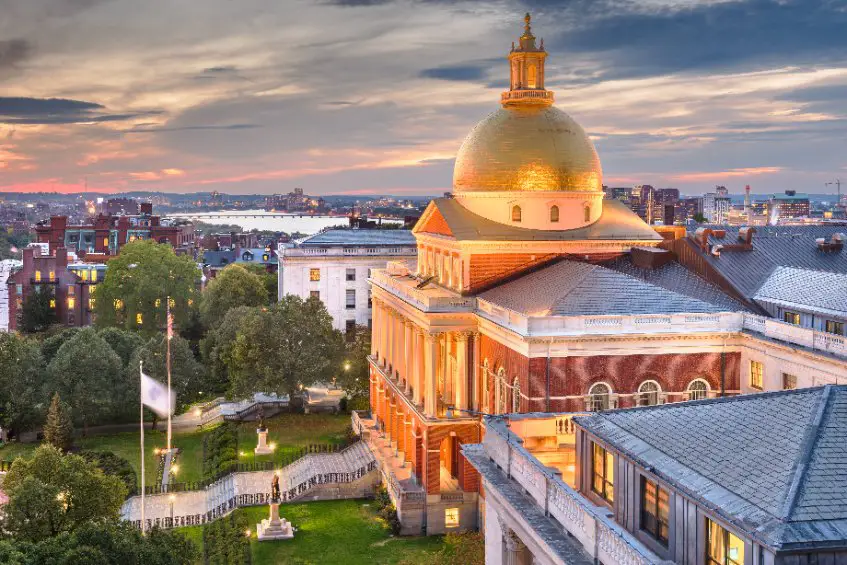 Local Government
Since 2020, Cambridge, Massachusetts has had Sumbul Siddiqui calling the shots as mayor of the city. Mayor Siddiqui was elected by a unanimous vote and has been in office ever since. Siddiqui came to America from Pakistan when she was 2 years old. Siddiqui spent her childhood years in Cambridge and grew up motivated to improve the area and help inspire progression in the city she loved.
Siddiqui attended Brown University where she graduated in public policy and later attended Northwestern's Pritzker School of Law where she received her Juris Doctor Degree. Siddiqui's education helped push her toward her role serving on the Cambridge city council.
Siddiqui's time on the city council did nothing but propel her forward into the role of mayor of Cambridge. Since being in office Siddiqui has been able to encourage real change in the city and help provide the resources for the citizens. For example, Siddiqui has been able to create a Winter Support Drive to help residents in need. She has also been able to work with the Public school systems and Lesly University in Cambridge to create an Early College Pilot program to help prepare students for the rigorous demands of college.
Mayor Siddiqui's current priorities center around increasing affordable housing available in Cambridge as well as supporting small local businesses, improving the school systems, and finding relief and recovery in our new post-pandemic society. Mayor Siddiqui is more than qualified for the job and works tirelessly every day to ensure that the citizens of Cambridge get the help they need in a city that has all of the necessary resources.
State Government
Not far from the borders of Massachusetts, Governor Charlie Baker

was born in Elmira, New York, and moved to Massachusetts as a young child. With both parents being very political individuals, Baker grew up being well educated on the American political system. This only encouraged him to be politically active before attending Harvard University.
Throughout Baker's adult life, he served in various operational and administrative positions in the state government in the health and financial fields. It wasn't until 2015 that Baker was elected as governor for his first term, and in 2019 he won the election for his second term.
Governor Baker has helped restructure the Massachusetts state budget as well as increase funding and budgeting in the state school systems. Baker has also worked towards increasing house development and production. With so many other policy changes and improvements, Governor Baker has helped to keep the citizens of Massachusetts satisfied and has helped improve the quality of life in Massachusetts.
Beyond the serving offices of the mayor and governor, the state of Massachusetts has authorized 160 members in the House of Representatives. This can be broken down into 27 memes of the Republican party and 125 members of the Democratic party. The current Speaker

of the House is Ronald Mariano of the Democratic party, and the current Minority Leader is Bradley Jones Jr. of the Republican party.
There are also 40 members allotted for the Massachusetts state Senate. This is broken down into 3 members of the Republican party and 37 members of the Democratic party, which emphasizes the fact that Massachusetts is a Democratic state. The current President of the Senate is Karne Spilka of the Democratic party, with the Majority Leader being Cynthia Stone Creem (D) and the Minority Leader being Bruce Tarr (R).
Gun Laws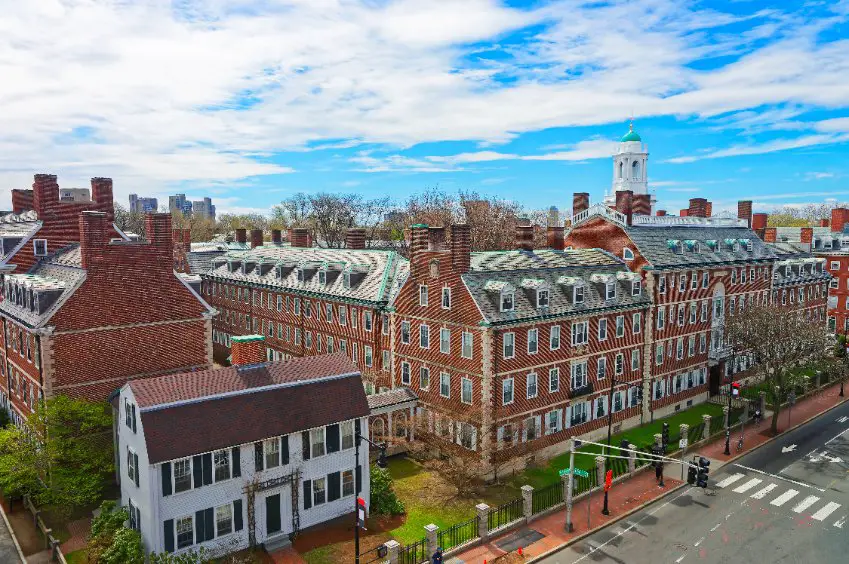 Massachusetts has very clear gun laws

, and they are anything but flexible. Many states provide a lot of opportunities for their citizens to own firearms, but in the state of Massachusetts, there are strict guidelines that limit citizens' ability to use firearms.
In January of 2022, when laws surrounding firearms were re-established and clarified, it was decided that for any individual wanting to carry a firearm, a license would be required. Firearm licensing is available for residents and non-residents. Because licensing is available for anyone in Massachusetts, the state of Massachusetts does not honor firearm licensing from any other state.
Licensing is offered through local police departments for residents and the State Police Records Bureau for nonresidents. Massachusetts allows Firearm Identification (FID) cards and License to Carry (LTC) Permits that enable individuals to purchase firearms. Obtaining LTC licensing requires an approved firearms training course that ensures the user is properly educated in firearm safety and handling.
However, when purchasing a firearm, individuals must present either an FID or an LTC and undergo a background check. Additionally, the seller must verify the buyer's identification and license through the Department of Criminal Justice Information Services. LTC permits are also required to purchase firearm ammunition and upkeep materials. 
In regard to open carry, former Massachusetts gun laws allowed individuals with a Class B license to openly carry a firearm. Class B licensing is still honored within the state; however, new Class B licensing is no longer issued. 
In regard to concealed carry, anyone over the age of 21 with a License to Carry (LTC) Permit is legally allowed to carry a weapon. Under the former law, anyone 21 years and older with a Class A license is also authorized to conceal a firearm. However, Class A licensing is honored, but no longer distributed. 
If you own a firearm and live in Cambridge, Massachusettes, make sure you know what the laws are so you don't get in legal trouble. Along with this, all firearms are prohibited in airports, schools, and any other area that federally prohibits gun use.
Religion
Religion

is something that can have a meaningful impact on those who practice it. Religion is able to turn strangers into friends, encourage new perspectives, and give life more meaning and purpose.
About 57% of Massachusetts residents are religious. This puts Massachusetts at just over 8% higher than the average percentage of religious residents in the country. However, despite Massachusetts being higher than the national average when it comes to religious residents, the city of Cambridge surpasses both in religious concentration.
Cambridge, Massachusetts has a religious rate of over 62%. The two top religions found in Cambridge are Catholicism and Judaism. Between these two religions, Cambridge, Massachusetts is able to add a flare of conservatism in their state and city which is so predominantly conservative.
Catholicism
The Catholic Church has over 15 meetinghouses in the Cambridge, Massachusetts area and strives each day to help spread God's love to everyone. The Catholic doctrine centers around the reality of God and his awareness of us. They teach about the ministry of Christ and the lessons he left for us to learn.
They also focus their teachings on the doctrine of Salvation and the immortality of our souls. Catholic worship services are every Sunday and are 45 minutes-1 hour long. The Catholic church has a strong influence in this area, with over 50% of individuals identifying themselves as part of the Catholic church.
Judaism
Judaism is the second most popular religion in the Cambridge area, making up almost 2% of the remaining religious population. Outside of the Catholic church, there are roughly 11 other religions that are very evenly dispersed throughout Cambridge.
With over 20 meetinghouses across the Cambridge area, there is no shortage of places to meet and worship. Jewish meeting houses are called Synagogues. Jews are able to go to a Synagogue to worship any day they please. However, most attend on Friday evenings or Saturday mornings for a worship service. Worship services include holy prayers and the readings of additional holy prayers and scriptures. All are welcome to enter the Synagogue and seek peace.