There are many large cities on the northeast coast of the United States, and Boston is definitely among the most famous. The city itself was ranked as the 24th largest city

in the United States by population. As is common with large cities, Boston is strongly liberal.
Boston, Massachusetts is not a conservative city. In fact, the area has an incredibly high Democratic majority. The city of Boston promotes liberal beliefs in abortion views, LGBTQ+ support, voting statistics, financial contributions, climate change, and elected government officials.
When planning to visit or move to a new city, understanding the political views of the area can be an incredibly beneficial tool. Information on Boston's views on a variety of hot political issues is described below to help you be prepared.
Recent Voting Statistics
The voting statistics in Boston, Massachusetts show a united Democratic majority. Because the Democratic party represents liberal views, these trends are an indication of the city's liberalism. Boston has voted for the Democratic candidate in every election since 2000.
In the 2020 presidential election, an overwhelming 80.6%

of Boston voters supported the Democratic party candidate. Only 17.5% of Suffolk county voted Republican, and the remaining 1.9% voted Independent.
The Democratic party claimed more than 80% of Boston voters' support, and the Republican party was represented with less than 20% of votes cast. In an election, this is an astounding victory for Democrats, leaving failed Republican efforts far behind. Not only does Boston show some liberalism in a narrow Democratic majority, but the city also represents its strong and united liberal community in this incredible victory.
LGBTQ+ Community Support
The city of Boston has a large LGBTQ+ community and works to protect these individuals and their loved ones from discrimination or other harmful situations. There are many clubs, activities, groups, and events throughout the city dedicated solely to this purpose.
Some of the local Boston Organizations for LGBTQ+ Individuals are:
Bisexual Resource Center
GLSEN (The Gay, Lesbian, and Straight Education Network
GLBTQ Legal Advocates and Defenders
Boston Alliance of Gay, Lesbian, Bisexual, and Transgender Youth
Speak OUT (Nation's first LGBTQIA speakers bureau)
GLAD Boston PFLAG
More LGBTQ+ resources are available online

to help LGBTQ+ individuals and loved ones find the support they need. This strong community shows liberalism in its protection and support of LGBTQ+ community members.
Elected Government Officers
Mayor Michelle Wu

is currently serving in Boston, Massachusetts. She is affiliated with the Democratic party and represents her city's liberal views in her actions and efforts. In global efforts to combat climate change, Mayor Wu is widely known and admired for her persistent and strong efforts to decrease gas emissions within the city and make other eco-friendly changes and adjustments to the city during her term.
Mayor Wu has several years of experience working in the Boston city government. She served as an intern with the city before running for the city council in 2013. At the time she was the first Asian-American to serve on the Boston city council. Ever since she was elected Wu has been working on increasing opportunities for underrepresented groups, increasing diversity, and promoting liberal programs.
Michelle Wu studied under Senator Elizabeth Warren and has modeled many of her policies on Warren's liberal ideals. Since being elected to the city council Wu has promoted several of these policies successfully. One of the main ones was; a policy to offer city employees 8 weeks of parental leave after having a child born, an abortion, or adopting. Another was an ordinance ensuring equity in health care by prohibiting discrimination by health care providers on the basis of gender identity. Neither of these issues is a big focus of conservative politicians, but they are part of many liberal policy goals.
Since being elected mayor, Michelle Wu has not stopped supporting these types of positions. While campaigning, she focused on issues that were important to her including increasing diversity, tackling environmental challenges, and decreasing the power that any one group has within Boston. By looking at her first budget proposal

as mayor, we can see where her priorities and goals lie as mayor of Boston.
Affordable Housing
One tenant of liberal ideals is that the government should step in to help citizens who have no other options for their problems. In this case, this ideal is met because the city of Boston is investing money into buying and renting affordable living areas, funding housing stability projects, and providing a rental voucher program for low-income residents. The city of Boston plans to spend $380 million on this issue under this proposed budget.
Climate Issues
We will talk about these a little bit more later since this is one of Mayor Wu's main priorities, but here are some things that are part of the budget.
Adding greener vehicles for the city to use
Adding to and expanding upon the existing city public transportation network
A citywide composting program to reduce the amount of green waste being thrown away
Each of these items will help reduce Boston's impact on the environment.
City Outreach Programs
Under these proposals, the city of Boston will add or expand on city organizations that increase inclusivity throughout the city. These include a Boston Public Health Commission for mental health, a crisis response program to be used alongside traditional 911 systems, increasing city support for elderly residents, creating a legacy Business Fund, and creating a new Office of Early Childhood.
Supporting Minority Groups
Under this priority, the city will work on expanding the resources provided to support minority groups. This can include pathways to increase the number of people of color in public safety jobs. The city will also create an Office of Contract Services to handle city contracting and offer opportunities to BIPOC and women-owned local businesses. It also provides new funding for the Office of Black Male Advancement and the Office of LGBTQ+ Advancement.
Climate Change
Led by Mayor Wu, Boston is making large steps forward in its efforts to become a more eco-friendly

city. One of the largest efforts is the city's Green New Deal, a united effort to decrease the use of fossil fuels, prepare for future climate change impacts, and transition to more eco-friendly energy methods. Four of the most targeted areas within the plan are transportation, public processes, urban tree canopy restoration, and increased efforts in the transition to becoming a carbon-fee economy.
A recent plan was laid out to help Boston Public Schools (BPS), which currently account for nearly half of the gas emissions from city-owned buildings. Mayor Wu has proposed a $2 billion plan

to make urgent environmental improvements to the buildings.
Financial Contributions to Political Campaigns
Another way to learn the political views of a specific city is through the analysis of financial contributions

that were made to political campaigns over the last few years. The number of contributions and the total monetary gain in recent years will almost always give an accurate depiction of the city's political opinions. In Boston, the city's liberalism shines brightly in the high amounts of financial support given to the Democratic party.
From 2018 to 2021, the Republican party and conservative campaigns in Boston only received a total of 5,979 contributions made, equating to a financial sum of $8,258,631 in donations received. The average for these campaigns was $1,381 per contribution.
The Democratic party and liberal campaigns were given significantly more money and had more contributions in Boston than their Republican competitors between 2018 and 2021 These campaigns received 109,812 contributions and a total of $54,329,950 in finances over the same time period! The average donation was about $495 per contribution due to an incredibly high amount of contributors.
In total, the Democratic and liberal campaigns received 103,833 more contributions and $46,071,319 more in donations than their Republican and conservative opponents. Boston shows an overwhelmingly high amount of support for liberal views, proving in a variety of methods that the city is far from conservative in its political ideals.
Abortion Views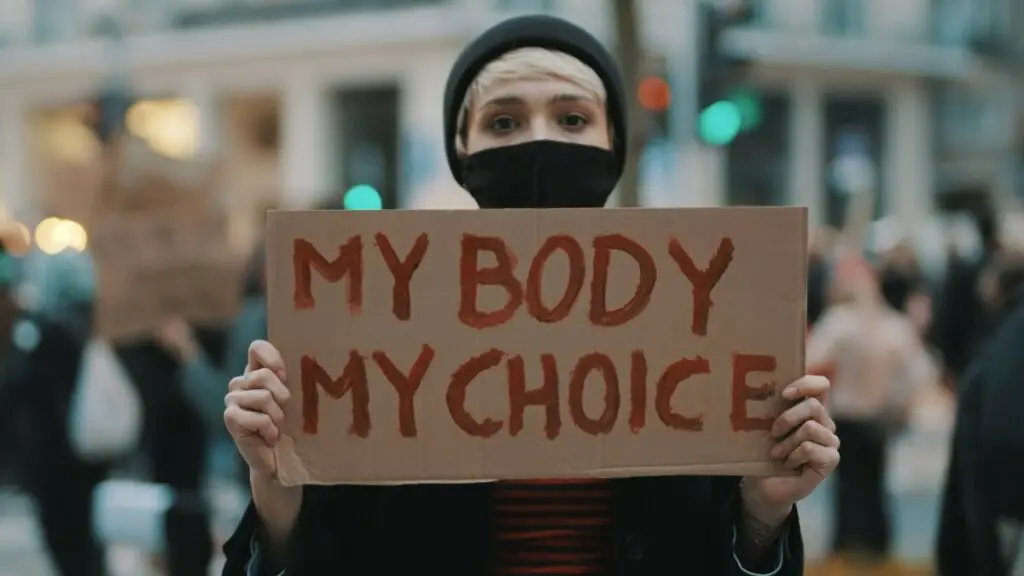 Liberals often believe that abortions should be legalized and easily available to all American citizens. The original Roe v Wade decision in 1973 secured this as a constitutional right. However, in June of 2022, the US Supreme Court announced that this case is now overturned, leaving the ability to ban or legalize abortions in the hands of individual states. Many US states have placed laws prior to the announcement poised to ban abortion in this specific situation.
Upon hearing the announcement, Boston citizens gathered in incredible numbers to protest the likely decrease in abortion availability nationwide. There were two rallies held in downtown Boston

on the very day of the Supreme Court's announcement. More abortion rights rallies and protests filled the city streets in the following days, with a particularly large group appearing on July 3rd and 4th. Protesters wore green to represent abortion rights and held signs and posters that also made their opinions clear.
There is an incredibly large group of citizens in the city of Boston that feel strongly about the legalization of abortions. With so many rallies and protests in the area, a large portion of the city's population made their liberal abortion views heard loud and clear.