When moving to a new city, many people want to know what most people think when it comes to politics. Many people have recently been moving to or visiting Billings, Montana. So, is Billings, Montana a conservative city?
Billings, Montana is a conservative city because of the low tax rates and current tax laws that are being passed, the flexible gun laws, and the predominant state government. Despite the democratic local government, Billings, Montana has still managed to maintain conservative ideals.
More information about the voting habits of Billings residents and the laws in place in this city are below.
Voting History
While many other states have a primarily Democratic voting history, Montana appears to be pretty split down the middle in early elections. However, as time has passed, Montana has become an almost exclusively

Republican state. In every election since 1996, Montana has voted for the Republican candidate.
Tax Laws
Although not posted on any ballots, in November of 2022, it is anticipated that a new tax rate law will be brought through. This would eliminate sales tax in the state of Montana. However, no motions have been moved in towards that authorization. Currently in Billings, Montana the combined tax rate is 0% owed

. This percentage includes tax rates at the state, county, and city levels.
However, despite not having any sales tax, there is an income tax that is quite high. The state of Montana has a 6.9%

income tax and no property tax. Some of these tax rates are incredibly low and help keep taxes very simple for those living in Montana.
Taxes are things that can suck up a lot of money and go towards new policies and issues; however, Governor Gianforte has already stated that one of his goals is to help keep Montana on pace with the budget. There is no need to go over when millions of dollars are sent your way.
State and Local Government
Local Government
Bill Cole was elected to be Mayor of Billings, Montana in 2017 and has been serving ever since. Mayor Cole has made a continual effort ever since being in office to improve the state of Montana. Mayor Cole has said,
"Billings has never been in a better place, but good is not the same as great. We need to build a community that will attract and retain the young people who are our future."

Bill Cole
Bill Cole's past

has propelled him into the position he is now. After being born in Bozeman, Montana, Bill Cole pursued a history degree from Dartmouth College and a law degree from Columbia University.
Cole's career brought him back to Montana, where he was able to serve the community in various positions. One of Mayor Cole's more well-known projects was his efforts to improve the Rimrocks. Since being elected Mayor, Bill Cole has focused

his efforts on public health and safety, parks, trails, and infrastructure, as well as creating a vibrant downtown area.
All of these things can help improve the city of Billings and take it to the next level. Amidst all of Mayor Cole's elections and time serving as mayor, he has always expressed how Billings and its people come first. Mayor Cole has a vision and believes in himself and in his big town. Mayor Cole pushes for improvement and is ready to see Billings grow and reach new heights.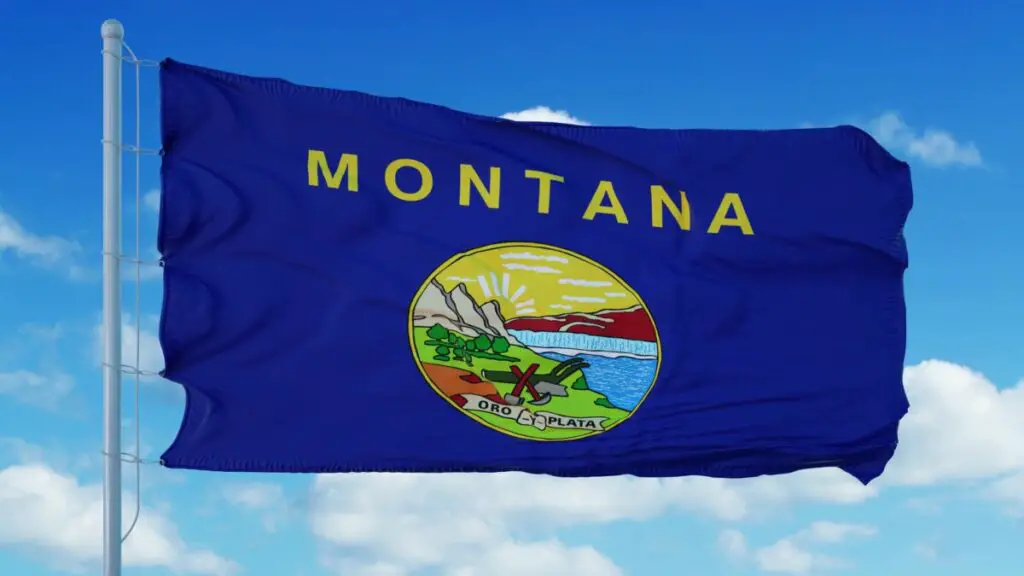 State Government
The current Governor of Montana is Greg Gianforte

. Governor Gianforte has been a man on the move, in one way or another, his whole life. Despite being born in San Diego, California, Greg Gianforte made his way to New Jersey, where he studied computer science at Stevens Institute of Technology.
Shortly after graduating, Gianforte met his now wife and they began dating, then shortly married. Gianforte and his wife moved to Bozeman, Montana, where Governor Gianforte began brainstorming one business idea after the next. Five startup companies later, and each one is flourishing and growing more and more each day. Once Gianforte was done in the private area of things, he began looking larger. Outside of the private sector, Gianforte began serving in the US Montana State Congress from 2017-2021.
Despite this being a very lonely service, Gianforte was able to gain tremendous experience during this time, later serving as Governor in 2020. Since being elected as Governor, Governor Gianforte shared 6 goals

he has for Montana. Because Governor Gianforte has a lot of experience as a businessman, one of his goals in Montana is to create an environment where small and large businesses can create jobs for more people and find success.
His second goal has been to deepen the trust between citizens and the government.
The third goal is to improve the healthcare system in Montana for the people by creating more affordable medications and more accessible healthcare.
The fourth goal has been to improve education and the workforce. Teaching children important things that can help benefit themselves and the workforce can drastically change the efficiency of the community.
The Fifth goal has been to increase safety and protection within communities and neighborhoods.
The sixth and final goal has been to protect Montana's way of life. Montana has values and standards that must be protected and honored.
In addition to Mayor Cole and Governor Gianforte, Montana is issued 100 members in the House of Representatives

. This can be broken down into 67 members of the Republican Party and 33 members of the Democratic party. The Speaker of the House of Representatives is Wylie Galt (R), with Majority Leader Brad Tschida (R), and Minority Leader Casey Schreiner (D).
Montana also has 50 members in the Senate

. This is broken down into 31 members of the Republican party and 19 members of the Democratic party. The President of the Senate is Mark Blasdel (R), with Majority Leader Cary Smith (R), and Minority Leader Jon Sesso (D).
Gun Laws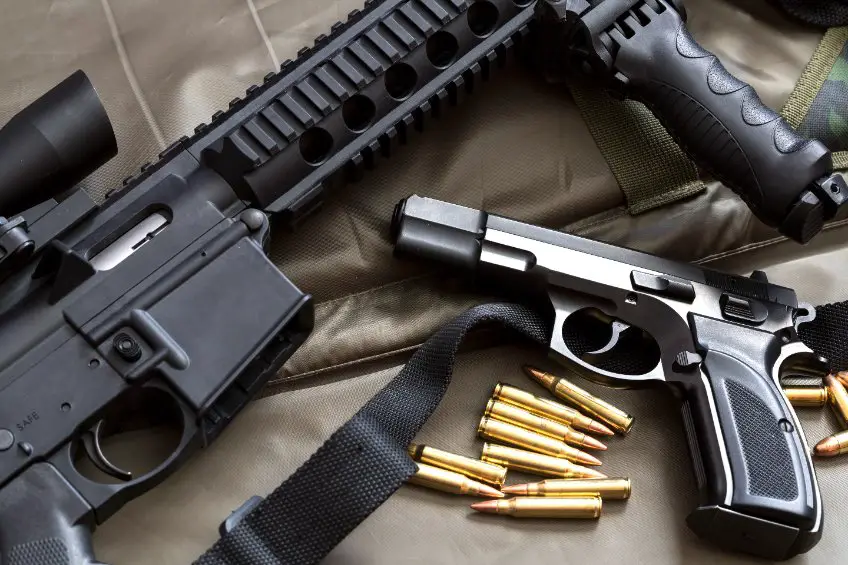 Montana is one of the most relaxed states in our country when it comes to guns and gun control. Those seeking to openly carry a weapon must be 18 years old or older and are legally able to possess a firearm. In this instance, an 18-year-old may openly carry a weapon.
However, in the 2021 bill reinstating Montana's gun policies, it stated that while 18 years old is the youngest age you can handle a firearm, some children as young as 14 years old may openly possess a firearm as long as they are being supervised by a parent while using it.
When it comes to concealed carrying

guns, things are just as simple. Those that are 18 years of age and older can conceal carry a firearm. However, while concealed carrying is permitted without a license, there are still several places that do not allow guns of any kind on their premises. In order to get an even larger spectrum of where you can conceal carry a gun, you must obtain a license. This entails a background check and a visual demonstration of firearm familiarity. Non-residents of Montana cannot be issued a Montana concealed carry license. Montana also follows the laws of reciprocity and will honor licenses from other states.
Religion
When it comes to religion in the United States, it's no question that the makeup will look different based on where you are looking. For example, if you look at the southern states, there is a large Christian influence, which is why many southern states are part of what is called the "Bible Belt". However, as you move towards the New England states, religion becomes less prevalent.
In Montana

, 38.7% of residents are religious. This is dramatically lower than the national average. In Billings, Montana, 40.2%

of residents belong to one religion.
This can be broken down into several different religious groups, the two most prevalent being the Catholic Church and the Lutheran Church.
Catholic Church
The Catholic church makes up 12% of the religious population in Billings, Montana. With over 20 chapels in the area, the Catholic Church meets every Sunday for its worship services. The Catholic church focuses on Christ and his sacrifice. Their doctrines follow his teachings and his ministry when he was on Earth. Worship services last around 45 minutes-1 hour long and are held at various times of the day.
Lutheran Church
The Lutheran church is also very popular in Billings, Montana, making up about 6.4% of the religious population. The Lutheran Church also meets every Sunday to worship. A Lutheran church service looks very different from a Catholic church service. The Lutheran doctrine centers around being saved through our faith in Christ. They believe that having faith is enough to receive Salvation and be saved. Members of the Lutheran church use the Bible as central scripture and study Christ's doctrines and lessons there.
Overall, Billings, Montana is a conservative city, as is the rest of the state of Montana. However, no matter what your political beliefs are, you will likely be able to find people that have the same political opinions as you while living in or visiting Billings.