The best internet, a lot of things go into consideration in something being the "best" of it's kind. Best price, best customer service, best speed and coverage are all important factors in finding the best internet connection for you. Let's settle it once and for all, the best internet providers in Rexburg, Idaho.
Rexburg's favorite internet providers:
Fybercom
2. Sparklight (formerly Cable One)
3. Century Link
4. Optix
5. Viasat
Comparing internet providers
Fybercom: Being 62.3% available in Rexburg, this fixed wireless internet services basic starter plan prices begin at $64.99 a month which includes 20 MBPS, a 2 year contract and a $125 instillation fee. This internet provider had the best user experiences as many on the local Facebook page would tell you so.
Sparklight (formerly Cable One): A cable internet starter plan starts at $95 a month so if you are looking for internet and cable, this one is for you. The start plan includes 350 GB, up to 5 household devices, up to 100 channels and download speeds to 100 MBPS and upload speeds to 10 MBPS. A fee of $90 for instillation is available or you may be able to install it yourself. This comes in a close favorite with the locals of Rexburg as the local Facebook page would tell you so with overall happy customer satisfaction.
Century Link: is 90% available in Rexburg, is DSL internet and the plans are all $49 a month and vary depending on how many MBPS you might need, speeds go up to 140 MBPS. There is no contract and prices will never go up, instillation fee is around $125 or if you feel confident you can give it a go yourself. This comes in third as a lot of the comments of whether century link was really that good were torn half and half between the pros and the cons.
Optix: starts at $50 for 100 MBPS. Optix is the primary internet provider of the student housing in Rexburg, with lots of needs to fulfill Optix overall gave me a good experience as a student sharing with other students with an occasional outage/slow usage. If you are not a student you are able to get your own router and set up great internet that way as well.
Viasat: is 100% available in Rexburg and the starter plan is the bronze plan which has a data cap of 40 BG per month, this is perfect for 1 to 2 devices, it speeds up to 12 MBPS and prices start at $50 for the first 3 months then goes up to $70 a month.
Learn the basic terms
Internet Service Provider (ISP): This is the company that provides your nonprofit or library with access to the Internet. In the U.S., the major providers of Internet access are phone companies, cable companies, and government entities. There are also smaller ISPs that rent equipment and services from larger companies.
Broadband: This term doesn't refer to one specific kind of technology. Rather, it's a catchall term for a fast Internet connection. The U.S. Federal Communications Commission (FCC) currently defines broadband as 4 Mbps for downloads and 1 Mbps for uploads. DSL, cable, fiber-optic connections, and dedicated leased lines are all capable of providing broadband-level Internet access.
Uptime: Sometimes referred to as availability or responsiveness, this refers to the amount of time that a network connection is functioning and usable.
Latency: This is the number of milliseconds it takes for data to travel from one location to another across a network. It is sometimes also referred to as delay.
IP Address: This is the unique identifier for a computer or other device. If your organization needs to host services such as web, mail, or VPN (virtual personal network), use static IP addressing. If not, use dynamic IP addressing.
What is MBPS and how much do I need?
Megabits per second, and it means how fast your internet will be. How many MBPS you need have a lot of factors that go into deciding such as how many devices will you have connected and running at the same time, if you game and or stream and how often etc. Take this simple quiz to find how many MBPS would fit your households needs: Bandwidth Calculator: How Much Internet Speed Do I Need? (broadbandnow.com)
| The speed you need | Activities |
| --- | --- |
| 1-5 Mbps | Email, browsing, Google search, streaming music, standard definition video streaming on a single device |
| 5-8 Mbps | High-definition video streaming on a single device |
| 8-40 Mbps | Online gaming on a single device, video calling |
| 40-100 Mbps | Watching high-definition video on a few devices, online gaming on a few devices, downloading large files, 4K streaming |
| 100 Mbps-500 Mbps | Streaming ultra high-definition video on a few devices |
How much internet speed do I need? | NordVPN
Cable Vs. DSL Vs. Satellite Vs. Fiber-optic Internet
Cable internet is delivered to your home via your cable service. The advertised speeds for cable service are higher than for DSL, often ranging above 100 Mbps. However, the big drawback with cable service is that you're actually sharing the service with people in your neighborhood, which means that it can be much slower during busy times; that's rarely true with DSL. If you use the internet mostly during off-peak times (meaning not during the early evening hours in most locations), cable can be a good bargain. If you're going to mostly use it in the evening, I'd shy away.
DSL is short for Digital Subscriber Line. It is delivered to your house through your already existing telephone line. Generally, DSL is the cheapest form of broadband internet available to your home. Most DSL connections are available at different speeds up to 25 Mbps, though newer phone services are coming online that can raise that to 100 Mbps. The biggest drawback with DSL service is that it's entirely based on distance. The further you are from the service provider, the slower your service (as a general rule of thumb). If you live in a town where a local provider offers DSL service, this would almost always be the best "bang for the buck" recommendation for home internet users.
Satellite internet is delivered to your home via a satellite service. Satellite service is on the slower side, generally sticking below 20 Mbps. If you are a Netflix watcher like me, it will often take a Netflix movie quite a while to start, but once it's going, it's usually pretty stable.
Fiber-optic internet – Generally, fiber-optic service can offer speeds up to 500 Mbps in some places and getting even faster as technology improves. If this is available in your area, the prices are comparable to DSL in my experience for similar or better speed.
So, to summarize, for home internet use for most people, you'll want to first look at fiber-optic or DSL service in your area. If that's unavailable, I would check out cable service and, if that's not available, I'd look at satellite service.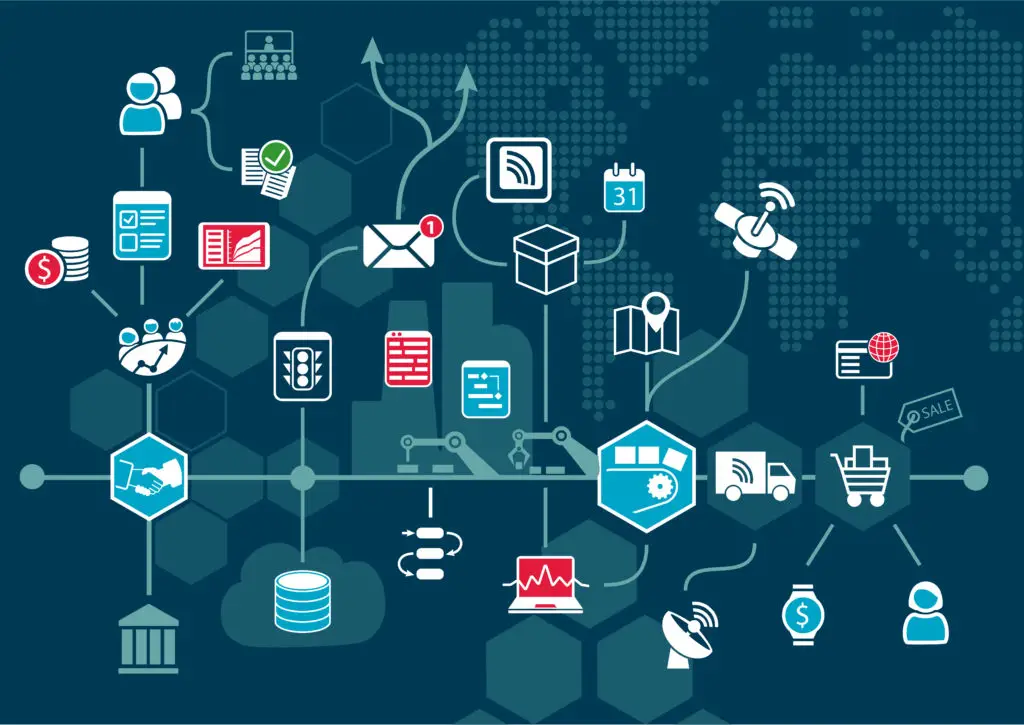 What devices use my internet?
What devices use your internet? More than you might realize!
Smart TVs and apps: Netflix, Amazon Video, HBO Max, etc.
DVRs: DIRECTV Genie, DISH Hopper, etc.
Streaming devices: Amazon Fire, Apple TV, Roku, etc.
Gaming consoles: PlayStation, Xbox, Nintendo Switch, etc.
Computers, laptops, tablets
Cell phones
Smart appliances: Nest thermostat, smart locks, smartbulbs, etc.
Smart home hubs: Amazon Echo, Anova Precision Cooker, etc.
Security systems: Hubs and cameras for ADT, Vivint, Simplisafe, Ring, etc.
The best connections for online gaming
The best connection for playing online games is a fiber optic connection like Google Fiber or Verizon Fios. Cable internet comes in at a close second, with some 5G networks also providing stable connections with low latency. This is followed by other wired connections, which generally introduce more latency but are still better for gaming than wireless connections.
| Connection Type | Download Speeds | Latency7 | Providers |
| --- | --- | --- | --- |
| Fiber | 50–2,000 Mbps (2 Gbps) | 11–14 ms | Google Fiber, Verizon, AT&T |
| Cable | 15–1,000 Mbps (1 Gbps) | 15–35 ms | Xfinity, Cox, Spectrum |
| DSL | 1–100 Mbps | 25–43 ms | CenturyLink, Frontier, Verizon |
| 5G | 25–1,000 Mbps (1 Gbps) | – | Verizon, AT&T, T-Mobile |
| 4G LTE | 4–100 Mbps | – | Verizon, T-Mobile |
| Fixed Wireless | 10–1,000 Mbps (1 Gbps) | – | Rise, Windstream, AT&T |
| Satellite | 12–100 Mbps | 594–624 ms | Viasat, HughesNet |
How Much Speed Do I Need for Online Gaming? | HighSpeedInternet.com
Choosing the best internet provider for you!
Determine your budget.
Determine your needs such as speed, quantity of devices connected, time spent online and if they can be met within your budget, if not you might have to make some sacrifices to your needs or your budget.
Ask an expert if you need additional help, Asking questions in TechSoup's Networking Forum as well as other forums. Also, consult your peers in the nonprofit (and for-profit) or library world regarding what their organizations are using.
Team up to see if you can partner with other organizations nearby to negotiate a better deal with your ISP. With increased size comes increased leverage and negotiating power. You'll also be able to share the burden of understanding and managing the different technologies.
Let your ISP manage the equipment as for some broadband solutions (such as T1 lines), you can rent networking equipment (router, firewall, etc.) from your ISP and pay them to do maintenance and troubleshooting. Sometimes the managed equipment still resides in your building; in other cases, it's hosted by your ISP. Obviously, you pay more for this type of service.
Sources:
Choosing the Best Internet Connection | Articles and How-tos (techsoup.org)
Related Topics:
If you like the article above, here are some other similar articles you should check out!
17 Reasons Not to Move to Rexburg, Idaho (Voted by the Locals)

13 Best Family Neighborhoods in Boise, Idaho

13 Best Family Neighborhoods in Caldwell, Idaho