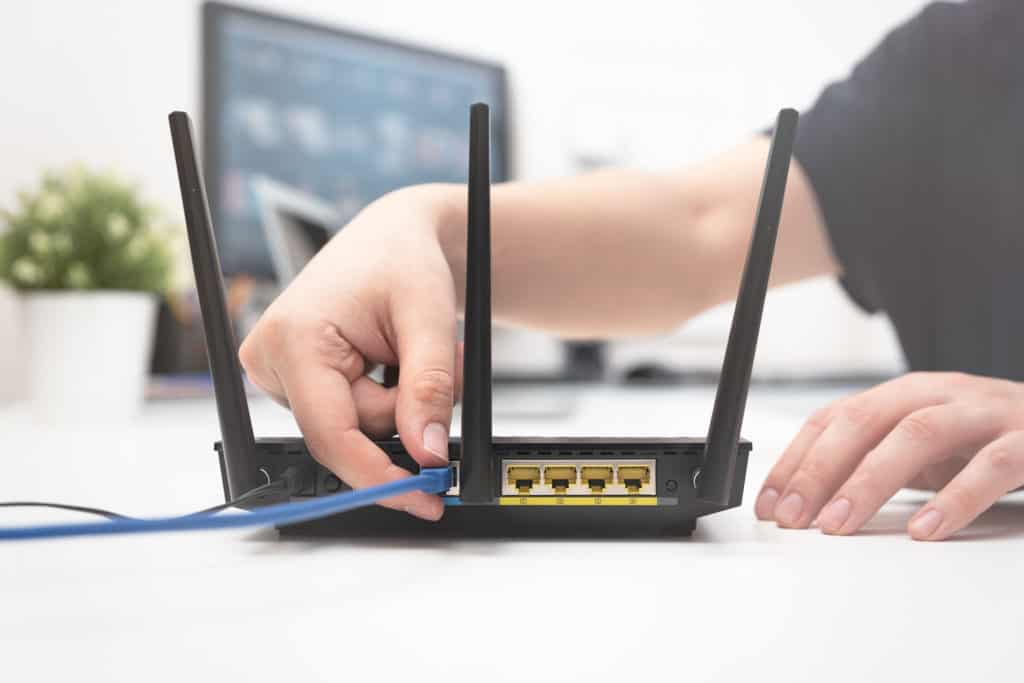 Reliable internet is crucial to have, especially in days of Zoom calls and working from home.
There is nothing more frustrating than your internet crashing in the middle of a video call or when you are finally able to watch your favorite show.
Luckily for residents of Raleigh, North Carolina, they have many choices when it comes to their internet. The average Raleigh resident has access to 4-5 internet providers, which is a high amount compared to similar-sized cities.
After asking Raleigh residents what the best internet provider is in their area, I complied the results to a simple list to make your internet search in the Raleigh area as easy as it could be.
Here is a chart with all of the basic information.
| | | | |
| --- | --- | --- | --- |
| | Starting Price | Speed | Type |
| Ting | $89/month | 1000 Mbps | Fiber |
| AT&T | $35/month | 1000 Mbps | Fiber, DSL, or both |
| Google Fiber | $70/month | 1000 Mbps | Fiber |
| Spectrum | $49/month | 940 Mbps | Cable |
| EarthLink | $49.95/month | 1000 Mbps | Fiber, Cable, or DSL |
| CenturyLink | $49/month | 940 Mbps | Fiber and DSL |
| HughesNet | $49.99/month | 25 Mbps | Satellite |
You will want to keep reading to learn the specifics about each internet provider.
1. Ting
Ting Internet is an up-and-coming internet provider, and it is growing quickly.
Raleigh residents who have Ting Internet have nothing but good things to say about the provider.
Ting Internet is a fiber internet, which is a new type of internet that is taking over the Raleigh area. The fiber internet has up to 1000 Mbps speeds, which is pretty much the fastest speed you will get in the Raleigh area.
Since fiber internet is growing in the area, having Ting internet in your home actually will up your property value. In such a high-tech area, keeping up with the technology is great if you are wanting to sell your home soon or in the near future.
Ting prides itself on having simple prices that will not raise as the months go on. For $89 a month (plus start-up costs), your home will have internet with 1000 Mbps download and upload speeds and unlimited data.
If you have a business, Ting will work with you and customize your internet based on your business needs.
Ting also provides a slower plan for $19 a month, with 5 Mbps speeds, if you do not need as strong of an internet connection for your home or business.
2. AT&T
Another great option for internet in your Raleigh home is AT&T.
AT&T has more variety in its internet options because it offers DSL, fiber, or both for your internet. There are up to nine different plans with AT&T's internet, giving you the ability to work with your needs in your price range.
For $35 a month, you can get 100 Mbps, with the option to get up to 1000 Mbps for a higher price.
Coverage is available in all of Raleigh and the cities surrounding Raleigh as well. So, whether you live in Downtown Raleigh or on the outskirts of town, AT&T is a great option for your home internet.
With a quick download speed of 1 GB in 8 seconds, AT&T is one of the best options in Raleigh for high-speed internet for your home or business.
AT&T also offers a bundle deal for internet, cable, and a phone line if you so desire.
3. Google Fiber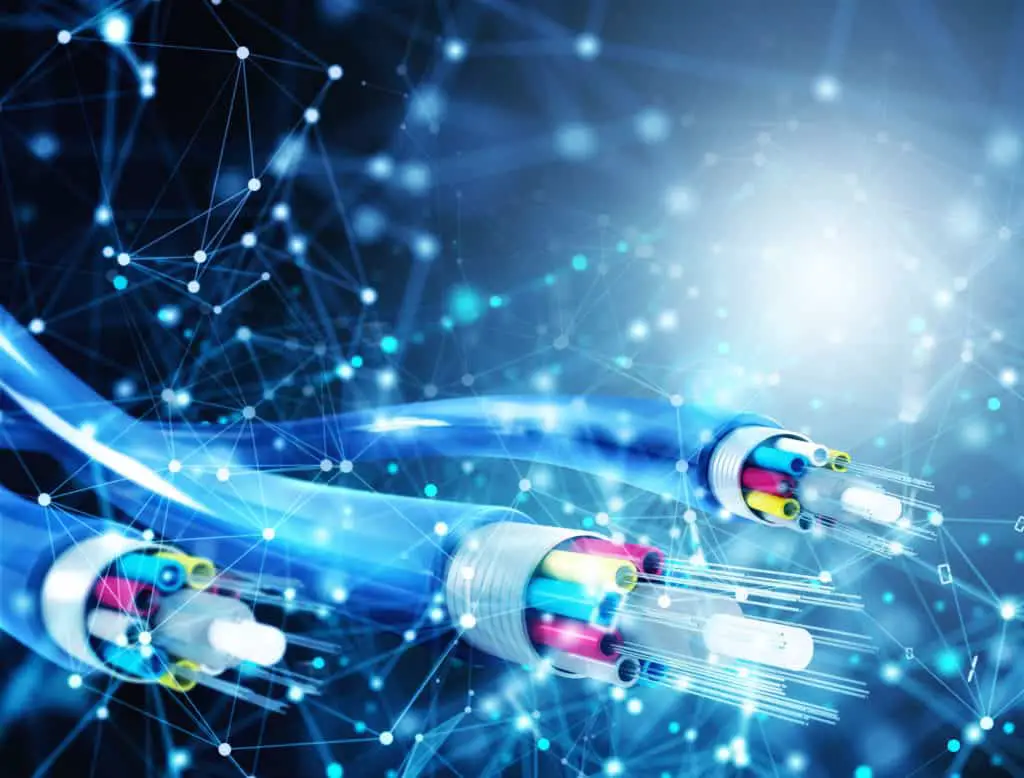 Google Fiber is another fiber option in the Raleigh area.
There are no data caps, annual contracts, or installation fees with Google Fiber. For just $70 a month, you have access to fast internet with 24/7 customer service.
Google Fiber offers 1000 Mbps, making it another internet provider in Raleigh to offer that high internet speed.
With Google Fiber, you can download 1 GB in eight seconds, just like AT&T. You can also have many people using the internet at once, without interruptions.
Google Fiber says their internet is great for gaming and for creating a SmartHome with whatever smart devices you desire.
One thing about Google Fiber is that it is only available to 11.1% of Raleigh residents. So before choosing Google Fiber as your internet provider, make sure they will actually reach your home.
Google Fiber does offer 2 Gbps in some areas, which is faster than 1000 Mbps. You just need to see if your area offers it.
4. Spectrum
If you are needing reliable internet that is available everywhere in Raleigh, Spectrum is the right internet for you. Spectrum is available in 100% of Raleigh, making it easy to move around without having to worry about changing internet providers.
With their highest internet plan, you can get up to 940 Mbps. The next plan offers up to 400 Mbps, and the following plan offers up to 200 Mbps.
There are no data caps with Spectrum, which makes working from home easy and stress-free. You do not have to worry about your internet slowing down all of a sudden. Your internet will be unlimited all the time.
Spectrum will provide a free internet modem and 24/7 assistance of tech support, so no matter when you are having internet troubles, Spectrum will be there to help you.
There are also paternal controls available for the internet in your home if you have children that you want to keep safe.
On top of all of this, Spectrum has no contracts. They will even help you get out of a contract up to $500.
Spectrum's internets pricing starts at $49 a month with the option to bundle your cable and home phone lines to make your package cheaper.
5. EarthLink
EarthLink is another internet provider in Raleigh that offers fiber-optics connections with no data caps. With no data caps, there will not be slowdowns and shutdowns, providing a more reliable internet.
In some areas, you can get up to 1000 Mbps with 1 Gbps down and up. For that speed, it is $99.95 a month.
If you prefer a lower cost, you can get 100 Mbps with 100 Mbps up and down for $79.95 a month. For an even lower cost of $49.95, you can get 50 Mbps with 50 Mbps up and down.
There are other options offered that are in between the above options based on your own needs and the number of devices in your home.
If you are not wanting a fiber option for your internet, EarthLink also offers cable options. EarthLink gives a variety of options, making it easy to find the right internet deal for you.
There are also three options for EarthLink support. If you do not want to wait on the phone, you can go on their live chat. Also, they have an online support center to give you any information you may need. And of course, you can always call to speak to a representative.
6. CenturyLink
CenturyLink is another internet provider that offers fiber in Raleigh. The pricing starts at $49 a month for DSL internet and $65 a month for fiber internet.
Fiber internet with CenturyLink gets speeds up to 940 Mbps. This speed may not be available in your area though, so it is important to check before making your choice.
With fiber internet, you can connect multiple users and 10 + devices.
With CenturyLink's DSL internet you can get up to 100 Mbps and download/upload at amazing speeds. You can also connect multiple users and devices.
For $85 a month, you can get internet and a home phone line.
Something that CenturyLink promises is that you can keep your price for life, so you will keep your rate as long as you keep your plan. This way, you do not have to worry about rising costs.
7. HughesNet
HughesNet is not the best internet provider compared to the others, but it is perfect for rural areas that are outside of Raleigh.
Instead of dial-up or DSL, rural customers are offered satellite internet, which is the best option in rural areas. It is faster and more available than DSL, making it easier to get better internet in rural areas.
With HughesNet, you can get up to 25 Mbps downloads and 3 Mbps uploads. There are four different plans, making it easy to find a plan that will work best for your home.
HughesNet's pricing starts at $49.99 a month with the option to lease the equipment rather than buying the equipment for your internet.
What to Know When Selecting a Provider
Fiber internet is also becoming an option in the Raleigh area. This type of internet is known to be faster and less prone to traffic slowdowns. Fiber-optic communication sends information from one place to another through optic fiber in the form of light.
With Raleigh being a high-tech area, it only makes sense for a new type of technology as fiber to come to the area.
Another key term you will need to know is Mbps. This stands for "megabits per second." Bits are units of data and a megabit represents a million of these units.
The higher number of Mbps, the faster your internet will be.
Gpbs stands for "gigabits/gigabytes per second." This is one billion bits or bytes per second, which is faster than Mbps.
Luckily for Raleigh residents, there are many options for internet providers. Unluckily, that makes it hard to pick which provider is best for you.
We hope that this post has helped you narrow down your options and help you find the perfect internet provider for you in your Raleigh home!
Related Topics:
If you like the article above, here are some other similar articles you should check out!
9 Famous Celebrities Who Live in the Greater Raleigh Area

17 Reasons Not to Move to Raleigh (Voted by the Locals)