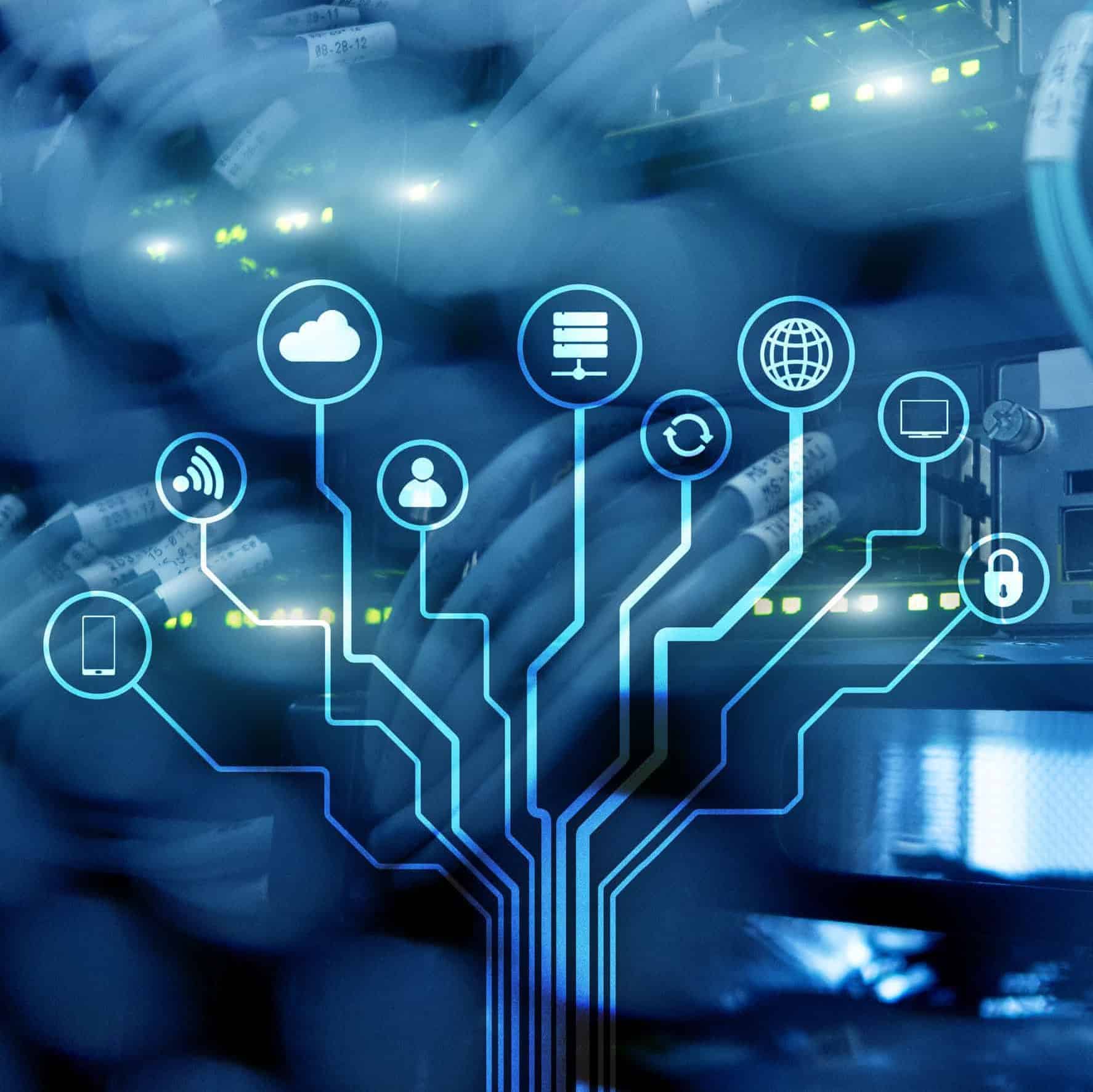 When moving to a new place, it can be quite a hassle getting the internet up and running when you need a new provider. If you are in the Provo area, we would love to help you find a provider that works for your home. Here are some of the best providers in Provo, Utah as polled by residents who live there.
As you look through the list, remember that pricing varies, even within a single city.
Each provider has several different plans and bundles that are available, so we recommend you get a quote for your specific location to find what works best for your home and your situation.
Ranked #1. Google Fiber
Google Fiber isn't by any means one of the largest internet providers. They don't operate everywhere, but luckily, they happen to be in Provo, Utah! When we reached out to survey the locals around here, we were a little surprised that this was number one!
In our polling, most residents in Provo use Xfinity, however, the most satisfied customers use Google Fiber. Because of this, Google Fiber is our number one choice for an internet provider in Provo.
The basic plan for Google Fiber is a 1 gigabit per second upload and download speed. This plan is priced at around $70 a month, but you can upgrade to a 2 gigabit per second plan at a price of around $100 a month. Both of these options come with unlimited internet usage.
If you are moving into an apartment complex, many complexes in Provo have accounts with Google Fiber and come with discounted options for the complex.
Customers of Googler Fiber internet say that setup is really easy, that customer support is always available, and that a router comes with the plan that they sign up for.
Just so you know, Google Fiber does have pricing changes based on location and what sort of a plan you are looking for, so check out your options with the link here

.
Ranked #2. Xfinity
By far, most Provo residents we polled use Xfinity as their internet provider. Using a large internet provider definitely has its perks, and Xfinity is a big name in internet.
Based on polling and research, Xfinity has made its way into our #2 choice spot for internet providers in Provo, Utah.
The most basic plan for Xfinity comes with internet at $20 a month. The price sounds great, but it is important to know that this price comes with a one-year agreement, and you need your own router.
Their upgraded plans increase your connection speed and have options to rent equipment from them for a better connection.
If an unlimited internet plan isn't in your price range, or if you need something different, Xfinity also has a prepaid internet plan available.
You can also find bundle packages if you also are looking for a TV provider which can sometimes mean you get a great deal.
With every company, there are generally some complaints and Xfinity is no exception. People often find that being locked into a contract is a little irritating and your deal that you sign up with isn't always going to be your price so you have to keep an eye on your bill.
There are many other options for plans and bundles, so we recommend you get your own quote from them here

.
Ranked #3. Century Link
In getting pricing from Century Link, we found them to be quite affordable and pretty well-liked by their customers.
Their basic internet plan is $50 a month with speeds up to 100 Mbps depending on the area. They also have a fiber internet option with speeds up to 940 Mbps at $65 a month.
One of the major benefits of Century Link is that their prices come with a Price for Life guarantee. This means that your bill won't increase on you which can be a bit of a relief.
Another major benefit of Century Link is that there are no contracts and no cancellation fees with your internet, unlike Xfinity.
Residents who use Century Link said that they had some issues with customer service and mediocre actual speed performance from their connections.
4. CentraCom
CentraCom is reported by residents to be a very easy provider to work with. They have multiple plans available and are very clear upfront about pricing and what comes with each option.
They have 20 Mbps, 40 Mbps, 60 Mbps, 100 Mbps, and 250 Mbps plans that are very popular, costing about $36, $56, $70, $100, and $130, respectively.
Another bonus is that CenbraCom boasts an unmetered bandwidth and options to add cable TV to your internet deal for a low price.
For larger homes, CentraCom has a router system that users really enjoy. It comes with the main router and two signal extenders to eliminate dead spots. Because of the price, ease of service, and up-front business model, we are placing CentraCom 4th on our list. See if CentraCom works best for you here.

Ranked #5. Rise Broadband
Rise Broadband impressed us with how quickly someone was on the phone to answer our questions when we gave them a call.
As is common with many providers, prices vary greatly based on availability and location. However, for Rise Broadband the cost is generally around $60 a month.
Users of Rise Broadband reported that they loved the customer service available. They have several different options, and speeds vary based on location. Check them out yourself here.

Ranked #6. Viasat
Provo is a large city, so many parts are in much more spread out areas that might benefit from satellite internet's availability. Viasat is a reputable option for satellite internet that boasts availability in 98% of the US with unlimited data.
While it isn't a Price for Life guarantee, Viasat does offer a 2-year price lock on their internet with plans starting at $50 a month.
This 2-year price lock does come with the added baggage of a 2-year contract, however. If you are looking for a strong internet connection, there are other plans and options that might suit you better. Some plans require an equipment rental fee and an installation fee which will drive up the price.
Customers who use Viasat have said that they like the lower price compared to HughesNet and that they like the multiple speed options.
What weighed Viasat down on our list are reports of some small price hikes for plans and very few options for their cheaper Liberty plans. Keep in mind that satellite internet can be a bit pricey, so it is only recommended if you are low on other internet options for your location.
Ranked #7. HughesNet
HughesNet just doesn't quite beat out Viasat in our opinion.
While still a larger provider of satellite internet, HughesNet tends to have slightly higher prices than Viasat, with comparable performance as reported by customers. While HughesNet does have several more budget-friendly plans, they are cheaper for a reason.
These plans come with much slower speeds and low data limits which is not helpful if you like to game or stream, or if you need the internet for work or school.
If HughesNet looks like a good option for you, however, they do come with the benefit of free installation and free hardware deals. These deals aren't always running, so we recommend that you check out the options for your situation specifically at their site.
We found their pricing to vary greatly based on your needs, so we recommend you get your own quotes based on your specific circumstances.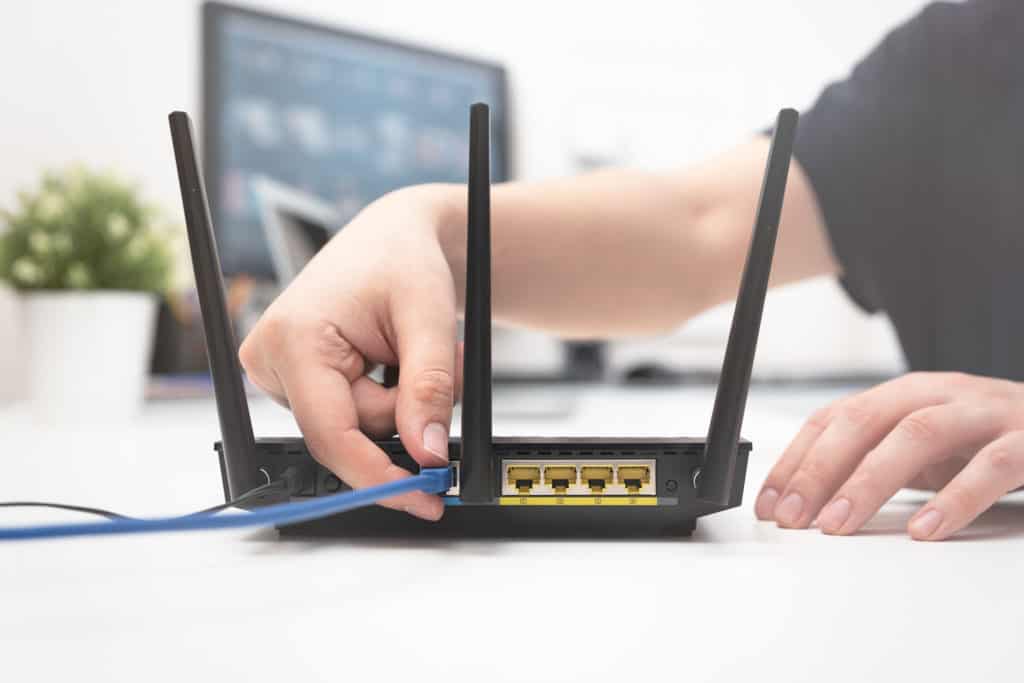 Other Options
While we haven't checked out all of the smaller internet options in the area, several residents reported using Prestige Broadband, Veracity, and UBB (Utah Broadband). They were generally well-liked but not well-known.
If none of our previous options work for your situation, these might be other good options to check out.
Do be mindful that our top 7 options are going to be the (generally) better options out there but everyone has different needs and preferences.
Internet Options: What to Know When Shopping Around
Before you research every provider, it is important to note that in Provo, the highest-rated internet type is Fiber Internet, followed by Cable, DSL, and Satellite. Interestingly enough that exact rating order is the order of internet type and speed.
Fiber Internet is the fastest available internet currently. It uses what are called fiber-optic cables to deliver large amounts of information very quickly. This is a very fast, stable internet connection that isn't available in all areas because it is a newer technology.
If you are located in Provo, however, you are in luck! Our top provider pick is Google Fiber, a high-quality Fiber Internet provider.
Following Fiber Internet is Cable and DSL Internet. The Cable option is slightly faster than DSL. Cable internet is delivered through cables that are very similar to TV cables, and often TV providers will offer Cable Internet as well.
DSL Internet is delivered through what appears to be a phone cable. Similar to Cable Internet, this option is typically offered through companies that also offer telephone service.
The final option is the slowest, but most broadly available – Satellite. Companies like Viasat and HughesNet offer satellite internet. This option is often a bit pricier but is available in many remote and rural neighborhoods where other options are limited or nonexistent.
So, before you choose your internet provider, it's a good idea to figure out what your speed needs are.
Related Topics:
If you like the article above, here are some other similar articles you should check out!
17 Reasons Not to Move to Provo, Utah

9 Famous Celebrities Who Lived in Provo, UT

Is Provo, UT a Liberal City?