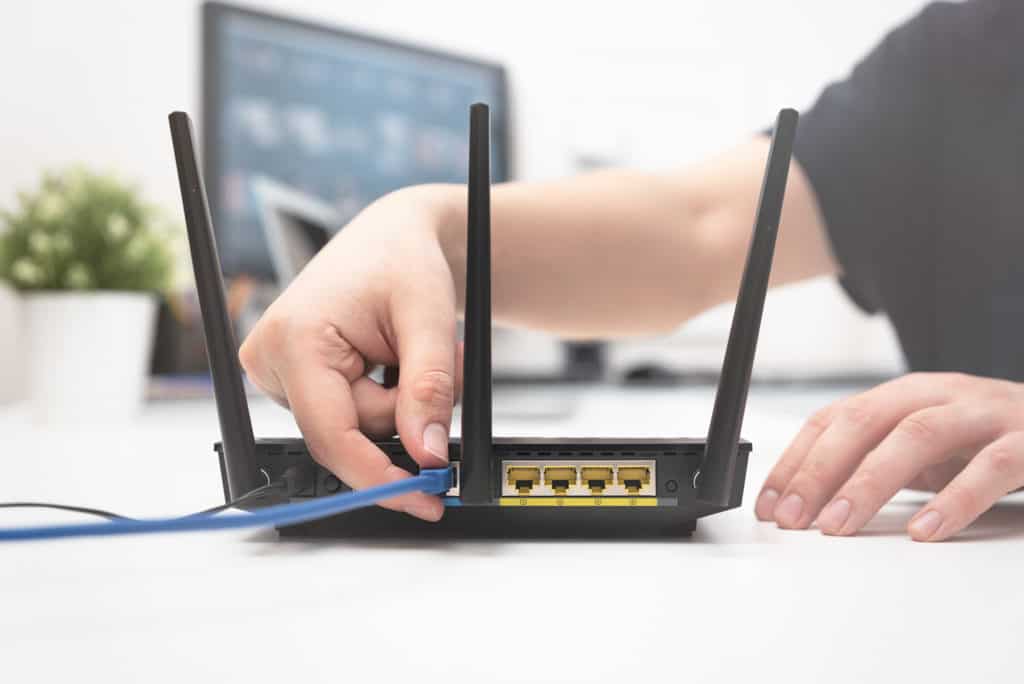 Looking for a good internet provider in Pocatello, ID? The search can be difficult, especially without local opinion.
The top six best internet providers in Pocatello include CenturyLink, Sparklight, Direct Communications, HughesNet, Viasat, and Rise Broadband.
Hopefully, any one of these providers will be able to set you up with reliable internet service.
CenturyLink
Many Poky residents and businesses use CenturyLink for internet access. As a result, the opinion on how good or bad it is varies.
Pros
As a DSL internet provider, CenturyLink will likely give you good internet speeds, especially if you live in a residential area that's in town. Those who have fiber internet through Century Link have even faster speeds and better connections.
Residents who liked CenturyLink as an internet provider said they could stream movies and games with little to no problems on a daily basis, and that remote calls on Zoom, Skype, or Google Meet hardly lagged.
The first plan is $49 per month with speeds up to 100mbps and a 1,000GB data cap.
The second plan costs $65 per month with speeds up to 940mbps and no data cap.
Cons
CenturyLink can have bad internet service for residents who live further out of town or in certain areas where a connection is spotty and speeds are slow. Since Pocatello can have very rural neighborhoods within its city limits, CenturyLink's inability to provide good speeds to residents living there doesn't sit well with them.
Because of this, there are complaints that CenturyLink doesn't really care about its customers. Several residents said that whenever they had internet problems, whether it was slow speeds or connectivity, customer service didn't react quickly to the issues–or didn't react at all.
These two issues combined have pressed Poky residents who used CenturyLink to look for different internet providers with relatively the same monthly price.
Sparklight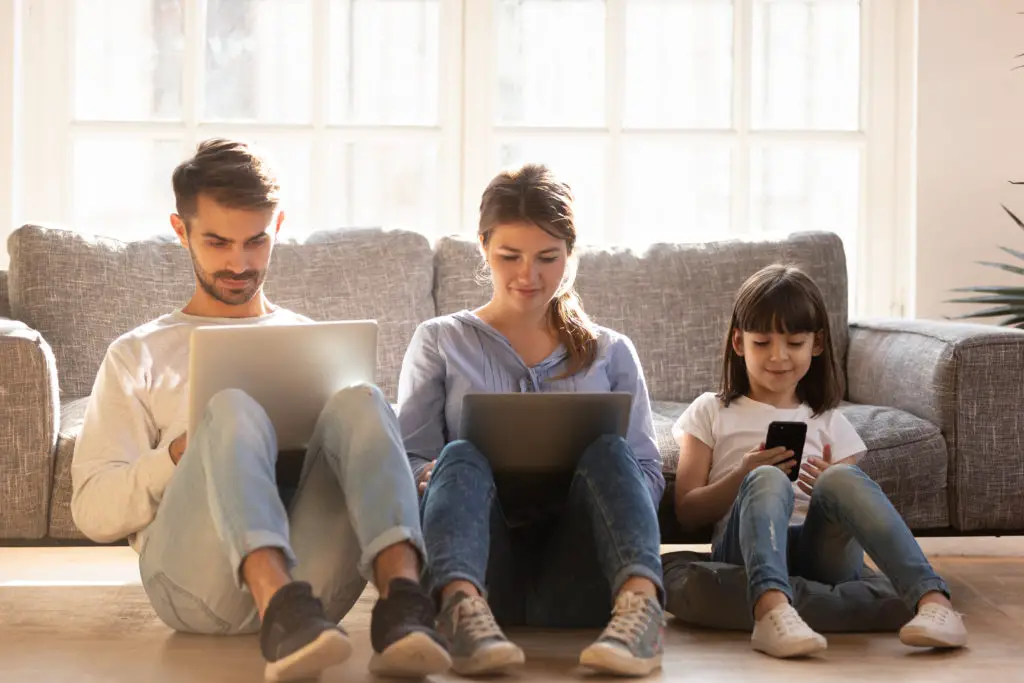 Formerly known as Cable One, Sparklight is another common internet provider in Pocatello. And like CenturyLink, Sparklight's internet efficiency depends on who has it and in what area of the city.
Pros
Sparklight has a variety of options for internet plans that you can choose from, depending on your budget and personal or business needs. And because of its cable internet, those in more rural areas can have better luck with its speeds.
Starter 100 Plus is $39 for the first three months and $55 after the period ends. It has download speeds up to 100mbps and a data plan of 350GB.
Streamer & Gamer 200 Plus is $65 per month. It offers download speeds up to 200mbps and a data plan of 700GB. Many Poky residents who use Sparklight have this plan, and most of them are satisfied with its speeds.
Turbo 300 Plus is $80 per month. Its download speeds go up to 300mbps, and its data plan jumps up to 1,200GB.
Gigaone Plus is $125 per month. Compared to the other plans, Gigaone Plus has the biggest increase in download speeds, which go up to 1,000mbps. It also has a data plan of 1,500GB.
If you don't want to worry about going over data plans with Sparklight, you can upgrade to Unlimited Data for $40 per month on top of your original internet plan.
Cons
One of the biggest complaints from some Sparklight customers is that the speeds that are promised with each internet plan never quite live up to them. And with some of the more expensive plans, they pay for every month, they feel that they shouldn't have to buy additional packages to boost their speeds even more just to have regular internet.
Another one of Sparklight's shortcomings is its poor customer service. They outsource their call center, which isn't automatically a bad route, but the call center has trouble communicating with the local Sparklight branch. With long wait-times on calls (some have waited over an hour on the phone for a simple tech problem), the issues are even more delayed–and customers are more frustrated with their lack of care when it comes to service.
Sparklight's reputation has also gone down during COVID-19. They used to have unlimited data plans for every internet option, but because they knew more people would be using internet at home, they capped data plans to "cash in" on any overage fees. And though they put a freeze on any overage fees for a certain time, they ultimately ended it and never gave back the unlimited plans customers thought they would have.
Direct Communications
Rated as one of the top five fastest internet providers in Idaho in 2020, Direct Communications provides cable internet to plenty of Poky residents.
Pros
Direct Communications started as a local Southeast Idaho business, so it largely knows the areas it provides internet for, including rural areas. It offers two residential plans through cable.
The first plan begins at $119.95 per month with 500mbps and unlimited data.
The second plan starts at $159.95 per month. The plan provides speeds up to 1,000mpbs and has unlimited data.
Direct Communications also has more positive reviews when it comes to customer service, which is a quality other providers fall short of.
Cons
Direct Communications is pricier than other internet provider plans, so that can turn some people away–especially if their internet isn't top-quality for the $100+ payments they make each month. That being said, the people that do have Direct Communications internet are typically satisfied with their internet speeds.
However, Direct Communications isn't readily available to all Poky residents. It doesn't have full coverage in the city as some other providers do. Those who live on the edges of the covered spots consistently see problems with their internet speeds.
HughesNet
HughesNet is a popular internet provider for Pocatello people who live in rural areas because its satellite internet can reach homes where other internet services cannot.
Pros
HughesNet has four plans to choose from to suit your budget.
The first plan is $49.99 per month with speeds up to 25mbps and a 10GB data cap.
The second plan is $59.99 per month. It offers speeds up to 25mbps and a data cap at 20GB.
The third plan jumps up to $89.99 per month. The speed doesn't change from the second plan; it still stays at 25mbps, but the data cap increases to 30GB.
The fourth plan is $139.99 per month. Like the second and third plans, the fourth plan only promises speeds up to 25mbps. The data cap increases to 50GB.
Cons
HughesNet is still one of the few available satellite internet providers, so for Poky residents who live out of town and need internet access, they don't have much to choose from.
As the plans all indicate, the speeds aren't much to brag about, especially considering the prices and the data caps that come with each plan.
Customer service can also be difficult to deal with. Also, there is only so much the service reps can do when you live out in a rural place with little internet access. Your speeds will always likely be slow, and sometimes to the point where you may consider dropping the internet entirely.
I speak from experience. I grew up in a rural area outside of Pocatello, and we had HughesNet a few years back. I'm not sure how much has changed in terms of what speeds and consistency they can offer, but having them was like not having internet at all–which was a source of frustration for a teenager.
Viasat
Viasat is another satellite internet provider that rural Pocatello residents have.
Pros
Viasat has three plans for residents to choose from.
Unlimited Bronze 12 costs $89.99 per month. It has speeds up to 12mbps and no data cap.
Unlimited Silver 25 is $99.99 per month with speeds up to 25mbps and no data cap.
Unlimited Gold 30 is $149.99 with speeds up to 30mbps and no data cap.
Although Viasat is more expensive than HughesNet, it does have some variation to its speeds and promises unlimited data, which is a nice bonus compared to HughesNet's small data caps.
Cons
Viasat is pricey for such slow internet. But again, rural residents don't have much choice, so they have to hope for slightly faster internet on good days.
Including the already expensive monthly internet plans, Viasat makes customers pay monthly for the modem as well, something that HughesNet does not do. The modem is an extra $12.99, so that racks up the costs even more.
Rise Broadband
Rise Broadband is a fixed wireless internet provider that covers much of Pocatello.
Pros
Rise Broadband has three plans for Poky residents.
The first plan is at a low $29.95 per month with speeds up to 25mbps and a data cap at 250GB.
The second plan costs $49.95 per month with speeds up to 50mbps and an unlimited data plan.
The third plan is $59.95 per month with 25mbps and no data cap. The difference between this plan and the first plan is that the modem is included, whereas, with the other two plans, the modem would also cost an additional $10.99 per month.
Cons
For such high prices, Rise Broadband doesn't offer much speed, although it is better than some. Customers also complained of an abnormally high amount of outages, shady cancellation processes and overage fees, and terrible customer service.
Related Topics:
If you like the article above, here are some other similar articles you should check out!
9 Best Family Neighborhoods in Pocatello, ID

Is There a Lot of Crime in Pocatello, ID?

Is Pocatello a Liberal City?