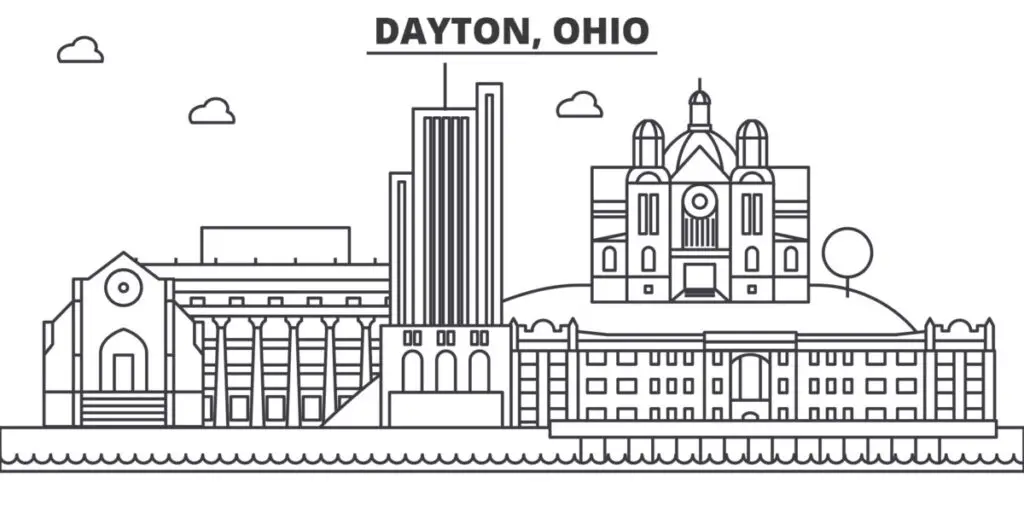 When you think of famous celebrities, you probably don't think of Dayton, Ohio. In fact, you may not have ever even heard of Dayton. The Dayton area is in southwest Ohio, kind of between Cincinnati and Columbus. It was my home from elementary all the way through high school, a fact that I share in common with quite a few famous figures.
Celebrities become so much more relatable when visiting home also includes passing by their old high school or enjoying the legacy they left behind. Let's take a look at 9 famous celebrities that lived in Dayton, Ohio, and went on to make history and change lives.
Wright Brothers
Wilbur and Orville Wright started and ended their lives in Dayton Ohio, This may be the city's biggest claim to fame. Wilbur was born in Indiana, but the family moved to Dayton before Orville's birth in 1871. They both spent their childhood in Dayton and attended the local school. Neither of them graduated high school or went onto college, but that did not hold them back.
They took time and care to become well-educated and were business partners long before the first flight took off. In their 20s they owned a newspaper and print shop together, and then a bicycle shop.
Their most famous joint business venture is definitely their invention and manufacturing of the airplane. Kitty Hawk, NC Gets some credit for all of the testing that took place in their sand dunes, but Dayton, Ohio is the true birthplace of aviation. The current Dayton airport is decorated will all sorts of replicas and memorabilia to honor Wilbur and Orville.
After successfully creating the plane that gave man wings, the brothers got a patent and started the Wright Company that manufactured airplanes right in Dayton, Ohio. The company also created a flight school right outside Dayton. (source)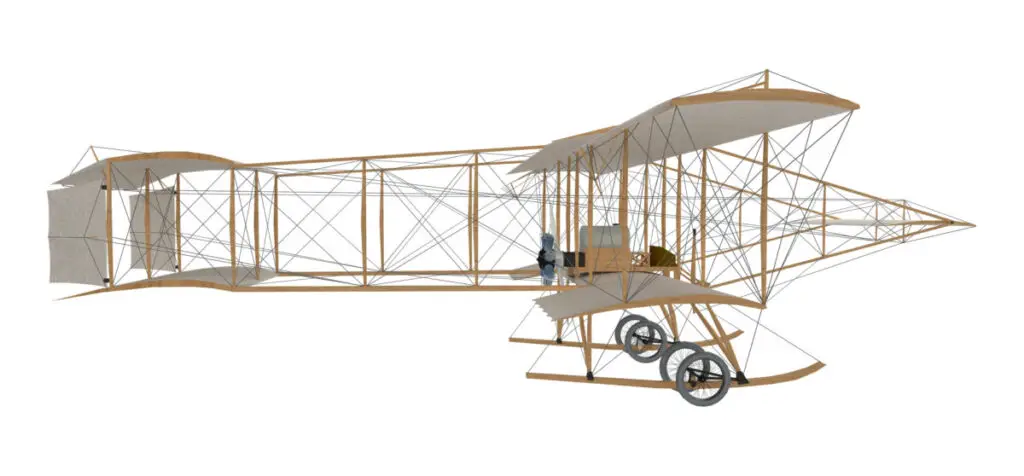 Esther Price
Every time I get a gold box of chocolates tied with a red bow I am grateful for Esther Price and her entrepreneurship. These boxes are well known and loved throughout Indiana, Kentucky, Tennessee, and Illinois, but Esther and her chocolates are from Dayton, Ohio.
Esther was working at a department store when she decided to start selling chocolates out of her home. This helped her family make it through the Great Depression with a little more money and a little more sweetness. Eventually, her chocolates got too popular and she moved to a shop on Wayne Avenue, where you can still find the chocolate factory today.
In the seventies, Esther sold the company, but her name and her recipes still remain the same even today. In just a few years, in 2026, the company will celebrate its 100th birthday. (source)

Edwin C. Moses
Edwin C. Moses was born and raised in Dayton, Ohio. He graduated from Fairview High School and then went on to college in Georgia where he was part of the track team. He quickly devoted his life and passion to track, winning his first Olympic gold medal in 1976. He made quite the mark on the history of track, and later the rest of the sports world.
During his athletic career, he won gold for the 400-meter hurdles in both 1976 and 1984. He likely would have medaled in 1980 as well, but the U.S. Olympic team boycotted the Moscow Olympics that year. In one decade, he was able to active 122 straight victories earning him a spot in the Guinness book of world records.
After his years competing, Edwin became chairman of the Laureus World Sports Academy, President of the International Amateur Athletic Association, and instigated the creation of the Athletes Trust Fund program. He truly devoted himself to the improvement of U.S. sports with his advocacy for financial support for athletes and his contributions to the testing systems for drugs in sports. Edwin C. Moses Boulevard now runs through the heart of Dayton. (source)

Cathy Guisewite
Anyone who was a fan of rifling through the newspaper just to get to the comic section will remember the iconic comic strip called "Cathy" that was printed from 1976 to 2010. The comic strips showcased a "real" woman named Cathy as she navigated dating, dieting, sexism, and all the terrible and hilarious everyday moments from an average American woman.
Cathy was born in Dayton, Ohio but moved to Michigan when she was a kid. I like to think that her small town midwest birthplace helped contribute to her ability to make such relatable content all those years.
Although the newspaper stopped printing the comic in 2010, Cathy didn't stop writing and giving American women the content that made them feel normal and understood. She has since written multiple books and most recently came out with Scenes from Isolation about finding humor in quarantine during the COVID pandemic. (source)

AJ Hawk
NFL buffs, especially Packers fans, should be excited to see AJ on this list. He was drafted to play for the Green Bay Packers in 2006 as part of the first round, 5th overall. He played as a linebacker for a total of 11 seasons with the National Football League. One of the greatest moments in his football career would have to be the Superbowl in 2011. The Packers defeated the Pittsburgh Steelers 31 to 25, with AJ's help.
AJ was born in Kettering, a great family suburb that is part of the greater Dayton area. He went to Centerville High School, which is my own Alma Mater. His time on the Centerville High School field led to him playing for The Ohio State Buckeyes through college. (source)

Dave Chapelle
Dave Chapelle is one of the most well-known and widely loved stand up comedians. His comedy performances often address social issues, in a way that allows the audience to laugh about the problems that the world faces. His subtle commentaries on pop culture, racial issues, and politics have made him an American favorite. Although he is probably most well known for the Chappelle Show, he has also appeared on SNL, and won both an Emmy and a Grammy for various acting roles.
Dave first started spending time in Ohio after his parents divorced and his dad settled into a small town on the outskirts of Dayton called Yellow Springs. Dave traveled back and forth between Yellow Springs and his mom's house throughout his childhood. His career led him to Hollywood for a time, but Dave has always been one to keep his family and personal life very private.
To find some peace and solitude, Dave and his family ended up moving to Yellow Springs where they still live today. Dave has recently announced plans to open a comedy club right in the heart of this tiny Ohio town. (source)

Nancy Cartwright
You might know Nancy Cartwright better by the name of Bart Simpson. That's right, an adult woman is the well-known voice of a particularly mischievous 10-year-old boy. Nancy was originally planning on auditioning for the role of Lisa but found that the trouble-making little boy was much more fun and relatable. She also voiced Nelson Muntz, Todd Flanders, and Ralph Wiggum during her time with The Simpsons.
She won a Prime Time Emmy for her work on The Simpsons and was nominated for multiple Daytime Emmys. Nancy has also played roles in Kim Possible, The Rugrats, 16 Candles, and The Fresh Prince of Bel Air.
The source of all this acting and voicing talent all stems from her high school years. Nancy was born and raised in Dayton, specifically Kettering. At the local high school, she was involved in theater, public speaking, band, and orchestra. (source)

Charles F. Kettering
If you think that Charles's last name sounds familiar, that would be because one of the most popular suburbs in Dayton is named after him. Charles F. Kettering was an inventor and businessman that changed metropolitan Dayton forever. He was born on a farm in Northeast Ohio, but he came to Dayton after graduating from The Ohio State to take advantage of all the manufacturing and innovation that was there.
Kettering made huge contributions to the design of automobiles. He founded Delco, where he invented the first electric ignition system and developed electric headlights for cars. Kettering and Delco eventually became part of General Motors. There, Kettering continued to invent and introduce spark plugs, four-wheel brakes, automatic transmission, and leaded gasoline. He became vice president of the company and guided to development of diesel engines, Freon refrigerant, and safety glass.
Charles Kettering made a huge impact on the way cars function today. He was also involved in philanthropy, cancer research, and other technological developments. Kettering received multiple honorary doctorates for his incredible inventions. (source)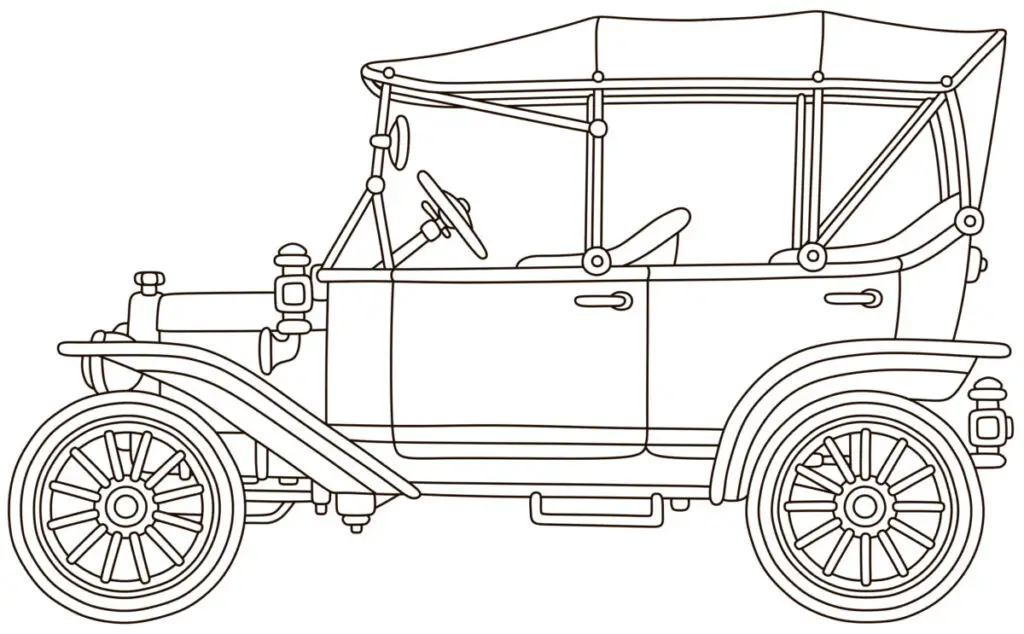 Rob and Chad Lowe
Another famous duo of brothers, actors Rob and Chad Lowe spend their childhood in Dayton, Ohio. Rob is the older of the two brothers and he started his career as a heartthrob teen star. He is now well known for his role in "The West Wing", "Thank You For Smoking", and "Brothers & Sisters". He typically plays the earnest hero, who has to battle some sort of internal conflict. (source)

Chad Lowe's most successful role was in Life Goes On where he won an Emmy for his acting in the supporting role of an AIDS victim. He has held over 60 roles in various television shows and movies, including a role in Pretty Little Liars. Rob and Chad both appeared together in Oxford Blues for the first time in 1984. (source)

Related Topics:
If you like the article above, here are some other similar articles you should check out!
17 Reasons Not to Move to Dayton, Ohio (Voted by the Locals)

Is Dayton, Ohio a Liberal City?

Is There Public Transportation in Dayton, Ohio?