Cedar City, Utah is a small town with only 30,00 people. Despite its size, it has produced many famous celebrities with a variety of talents. From the inventor of television to famous football stars, here are nine famous celebrities who lived in Cedar City.
9. Del Parson
While Del Parson might not be a household name, you've probably seen his work. The artist is best known for his painting of Jesus called "Christ in a Red Robe." The painting is widely used by the Church of Jesus Christ of Latter-Day Saints or Mormon church. It is used on many things published by the church, including missionary pamphlets, books, and pass-along cards. If you've ever met a Mormon missionary, you've likely seen this painting, used so often it is almost a logo.
Parson started painting religious artwork after his wife and children passed away in a car accident in 1978. He taught art at Dixie College until he was commissioned by the Mormon church to paint "Christ in a Red Robe." According to Mormon folklore, Parson was given very specific instructions from Mormon church authorities for painting Jesus, as they wanted it to be very accurate. Parson says this isn't true, and that the only instructions he was given pertained to the painting's use in publishing, not in specific features of Jesus. Parson currently lives in Cedar City with his wife and children.
8. Mitch Talbot
Mitch Talbot was born and raised in Cedar City. He is the youngest of six siblings and graduated from Canyon View High School. He plays in the MLB as a pitcher, currently a free agent. In 2002, he was drafted out of high school in the second round to play for the Houston Astros. Four years later, Talbot was traded to the Tampa Bay Rays. His first MLB debut was in 2008 with the Rays. Since then, Talbot has jumped to several different teams, including the Cleveland Indians, New York Mets, and Miami Marlins.
7. Ellen Wheeler
Ellen Wheeler was born in Glendale, California. She grew up around Cedar City in southern Utah. Her parents operated a theater where Wheeler spent much of her childhood. Wheeler credits her love of the theatre to her parents' theater, saying she grew up watching rehearsals and performances daily and learned all she could from the actors. She was in soap operas All My Children and Another World and starred in an episode of Star Trek. In All My Children, she played Cindy Parker, one of the first characters featured on television who was battling AIDS. Wheeler also produced the soap opera Guiding Light.
In 1986, she won a Daytime Emmy for her role in Another World playing a set of twins. In 1988, she won another Daytime Emmy for her role as Cindy Parker. Her soap opera experience has made her a valuable producer and director. She has now returned to Utah and lives with her husband and children.
6. Philo T. Farnsworth
Born in 1906 in Beaver, a town nearby Cedar City, Philo T. Farnsworth is the inventor of television. He grew up with an interest in science and technology. While he was still in high school, he left to study at Brigham Young University. His father died a year later, forcing Farnsworth to return to take care of his family.
Several years later, he received funding for television research and in 1927, made a successful television transmission and patented the design. He created his own company, Farnsworth Television. He joined the company to AT&T and they began to manufacture radios and continue research. WWII stopped the research and by the time America had recovered, Farnsworth's company no longer had the money to continue. The Radio Corporation of America (RCA) took over the television market.
Farnsworth continued scientific research, focusing specifically on nuclear fusion. His company went bankrupt and he couldn't continue his research. He died in 1971 from pneumonia, brought on by alcohol abuse. At the time of his death, he held around 300 patents, most of them for TV parts. For his contributions to communications technology, Time magazine named him one of the most important people of the century in 1999.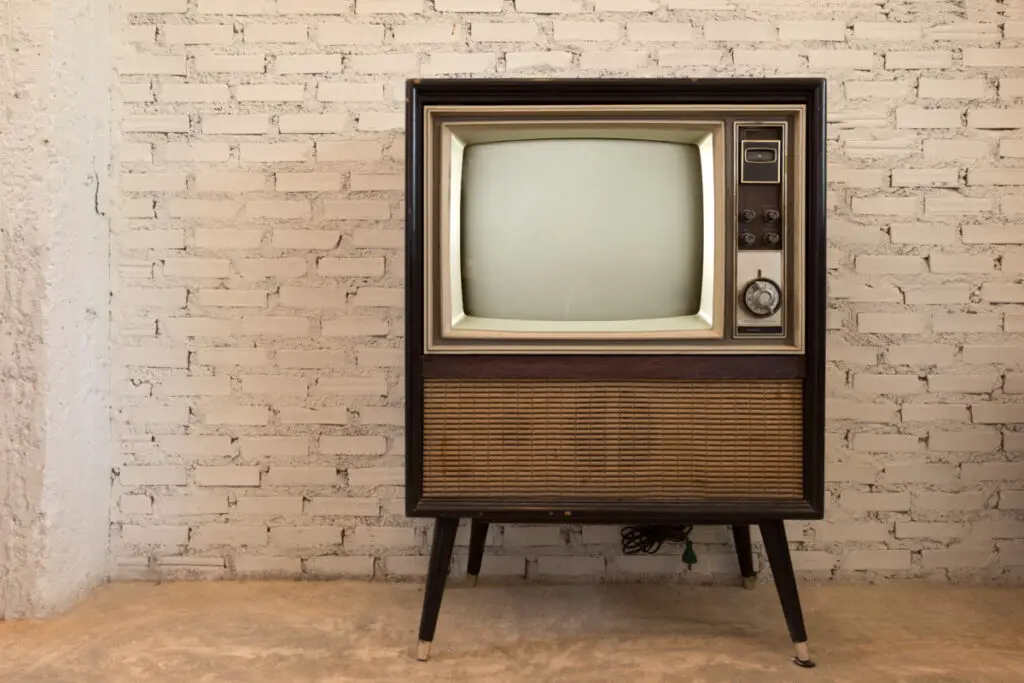 5. Kalani Sitake
Coach Kalani Sitake spent 2003-2004 coaching football at Southern Utah University in Cedar City. Moving all over the American West, he spent time in the Pac-12 conference and has a winning streak at nearly every school where he has coached. He is now the head coach at Brigham Young University and is the first Tongan collegiate head football coach. He led BYU to over seven Power 5 wins and five bowl games in his six years as head coach.
Videos of Coach Sitake dancing after wins and sweet interactions with fans have led to his reputation as a fun, friendly coach. He cheers with the crowd during games and celebrates with the team after wins. His interviews show he is humble after winning and remains positive after a loss. In 2021, he signed an extended contract to stay at BYU until 2027. As a former player at BYU, Sitake loves the school and often expresses his love for the program and his educational experiences.
4. Ally Condie
Ally Condie was born in Cedar City in 1978. Since childhood, she has loved writing and making up stories. She is best known for her young adult dystopian trilogy called Matched. Condie has written several other New York Times Bestsellers and has been nominated for several awards in the young adult fiction genre.
Condie graduated from Brigham Young University and taught high school English before starting her family. While raising her kids, she began writing books. She went back to school in 2017 and got her master's degree from the Vermont College of Fine Arts. She now works for non-profit organizations that help kids learn to write and distribute books to children.
3. Butch Cassidy
This famous outlaw was raised in Circleville, a tiny town close to Cedar City. Born Robert LeRoy Parker in 1866, he quickly changed his name when he started to commit crimes to preserve his family's honor. Cassidy started by stealing cattle, learning from rancher Mike Cassidy, from whom he would take his infamous name.
With his partner-in-crime Harry Longabaugh, nicknamed "The Sundance Kid," Cassidy robbed at least four banks in the American West. Because of this, he was blamed for nearly all bank robberies in the West and developed a reputation. In addition, he robbed trains and payroll offices, averaging about $35,000 per robbery. His robberies were meticulously planned and his gang had several hideouts to store the loot and hide from the police. He soon appeared on wanted posters throughout the country.
People started to recognize him in the United States when his gang took a self-portrait that was recognized by a Wells Fargo employee and used for wanted posters. Using the money he stole, Cassidy eventually moved to South America. No one knows for sure what happened to him, but most believe he died in Bolivia after a shootout with police in 1908. However, his family and many others have said they saw him years later, and a strong theory suggests he died in 1937 in the United States.
2. Brad Sorenson
Brad Sorenson spent his college football career at Southern Utah University. As a quarterback, he set school records in passing yards and touchdown passes. In 2013, he was drafted in the seventh round by the San Diego Chargers. A few years later, he went to the Tennessee Titans and Minnesota Vikings. His younger brother, Daniel, currently plays for the Kansas City Chiefs.
Sorenson now works as a wealth advisor with the Norden Group in Provo, Utah.
Sorenson isn't the only Southern Utah football player to reach the NFL. James Cowser, a linebacker, was drafted into the NFL in 2016. Miles Killebrew, a safety, was drafted in the same year to the Detroit Lions. LeShaun Sims, a cornerback, was also drafted that year to the Tennessee Titans. Sorenson set a great precedent for Southern Utah football players, becoming one of the first to be drafted to the NFL.
1. Mike Leavitt
Mike Leavitt was the governor of Utah from 1993 to 2003. Born in Cedar City, he got his bachelor's degree in business from Southern Utah University. He joined his family's insurance company, The Leavitt Group, when he graduated and eventually became president and CEO of the company. He assisted with several senate campaigns before being elected to governor. Later, he was nominated by President Bush to be the U.S. Secretary of Health and Human Services and worked in Washington for years before coming under criticism for his use of the CDC's private jet.
Since then, Leavitt has been counseling presidential candidates. He is currently working with The Leavitt Group on implementing healthcare initiatives throughout the country. A devout member of the Church of Jesus Christ of Latter-Day Saints, he has spent many years in religious service. In 2021, he became president of the church's Tabernacle Choir at Temple Square.
Related Topics:
If you like the article above, here are some other similar articles you should check out!
17 Reasons Not to Move to Cedar City, Utah

Is Provo, Utah a Conservative City?

Moving to New York vs Utah 17 Pros and Cons