Virginia Beach is quite the hub of culture, the arts, food, and sports. Ranking as the most populous city in the state of Virginia, it is no wonder that many celebrities have come out of the area. Today, we'll just talk about nine famous celebrities, including household names and up-and-comers, that call Virginia Beach, Virginia home.
1. Mark Ruffalo
Mark Ruffalo

is a successful actor who is best known internationally for his role as The Hulk in the Avengers film franchise. Ruffalo was born in Wisconsin but spent a good deal of his youth living in Virginia Beach, Virginia. His father was a construction painter and his mother was a hairdresser. His three siblings all went on to follow in their mother's footsteps and became hairdressers and stylists. Mark, however, chose to go into acting.
After high school, Mark moved to California and began taking classes at the Stella Adler Conservatory before co-founding the Orpheus Theatre Company. There he learned all the ins and outs of the business- acting, writing, producing, directing, and even building sets. At the same time, Ruffalo was working as a bartender to make ends meet. He did this for nearly ten years before his career really began to take off. He started to gain momentum in his career after his off-Broadway performance in This Is Our Youth in 1996.
Just as his career was taking off, Ruffalo was diagnosed with a benign brain tumor. After surgery to remove the tumor, he suffered from partial facial paralysis but luckily was able to make a full recovery. Only a year after his surgery, he was on the screen working with stars like Meg Ryan and Gwyneth Paltrow.
Before becoming internationally recognized through working with Marvel, Ruffalo was in hits such as Eternal Sunshine of the Spotless Mind, 13 Going on 30, Zodiac, and Just Like Heaven. He also won the Special Jury Prize at the 2010 Sundance Film Festival for directing the film Sympathy for Delicious.
Mark Ruffalo gained global fame in 2012 when Marvel Studios' blockbuster The Avengers was released. Ruffalo played parts in the other Avengers movies as well, including Iron Man 3, Thor: Ragnarok, and Captain Marvel. He also played roles in Infinitely Polar Bear, The Normal Heart, and I Know This Much Is True. Throughout his career, Ruffalo has been nominated for three Emmy Awards, a Tony Award, a Grammy Award, and three Academy Awards. He has been married since 2000 and has three children with his wife Sunrise Coigney.
2. Gabby Douglas
Gabrielle "Gabby" Douglas is an Olympic champion in artistic gymnastics from Virginia Beach. Gabby got her love of the sport from her older sister Arielle, who taught her how to do a cartwheel when she was just four years old. It took another four years for Gabby to start training at the local gym. Gabby says that gymnastics did a lot to help her be more confident in herself, and she excelled quickly. After taking formal classes for only two years, Douglas became the 2004 Gymnastics State Champion.
Soon, Gabby was outperforming everyone at her local gym and had a decision to make. She could either stay there and compete or move out to train with the reputable coach Liang Chow. Although it was a tough decision to leave her family and move all the way to Iowa, she did so in order to pursue her Olympic dreams. This sacrifice was worth it, despite the rough transition of being so far away from home and new in school. In 2012, Douglas competed in the Olympic Trials and was awarded a guaranteed spot on the United States Olympic Team.
Her performance at the 2012 Summer Olympics not only won her gold medals but countless fans around the world. She made the history books as the first woman of color and the first African-American gymnast to be the Individual All-Around Champion. Gabby continued to train and competed in the 2016 Olympics in Rio de Janeiro and won gold there as well.
3. Pharrell Williams
Virginia Beach native Pharrell Williams

is arguably one of the most influential music producers of this century. Although he has had mainstream success as a solo artist, much of his most influential work has taken place behind the scenes. Williams grew up in Virginia Beach with his parents and three younger brothers. In middle school, he met Chad Hugo, his future friend and bandmate. They worked together in multiple bands. The first band they had success in was The Neptunes, who were discovered by producer Teddy Riley.
In the first few years working with Teddy Riley, The Neptunes went on to produce songs for big names like Jay-Z, Nelly, Britney Spears, Justin Timberlake, and Snoop Dogg. They continued to find success writing and producing hits for Gwen Stefani, Madonna, Shakira, and Maroon 5.
At the same time, Pharrell Williams was working with Hugo and Shay Haley in the band N.E.R.D. releasing their own music. Williams and Hugo are responsible for iconic hits such as "Drop it Like it's Hot" by Snoop Dogg, "Rock Your Body" by Justin Timberlake, "Hot in Herre" by Nelly, and "Boys" by Britney Spears.
Williams has also enjoyed a successful solo career both as an artist and producer. He collaborated with Daft Punk on the hit "Get Lucky" in 2013. He also wrote multiple songs for the film Despicable Me, one of which titled "Happy" became a hit.
Pharrell Williams hasn't just been an influential music producer, but a social activist and philanthropist as well. He is the founder of charities such as Yellow, which aims to give children in underserved communities the tools needed to escape generational poverty. He also works with environmental agencies. Concerning his charity work, Pharrell said,
4. Rhea Seehorn
Rhea Seehorn

is a moderately successful actress who is from Virginia Beach, Virginia. She grew up loving the arts and was pursuing visual arts such as painting and drawing like her father and grandmother before her when she discovered theatre in college. After her father passed away, Rhea was inspired to hold nothing back and signed up for acting classes.
Seehorn went on to play roles in smaller films such as Floating, The Pitch, and The Gentleman, as well as theatre productions like 45 Seconds from Broadway and Freedomland. However, Seehorn is best known for her role in the Breaking Bad prequel series, Better Call Saul. Seehorn is currently living in New York with her husband Graham Larson.
5. Genesis the Greykid
Born Russell McGee Jr.

, Genesis the Greykid is a poet and fine artist who is well known for creating a new form and style of art called PoAnquardia that highlights internal thresholds in a poetic yet modern way. He was born in Tennessee but lived all around because his father was in the military. He spent most of his youth in Virginia Beach.
Growing up, Genesis was always interested in poetry, which first presented itself in the form of hip-hop lyrics. As a musical artist, Genesis the Greykid has released two albums, one of which included the song "Note to Pharrell" in reference to fellow Virginia Beach native, Pharrell Williams.
Genesis

has always had a clear idea of what he wanted to do. Although he started with ghostwriting and hip hop, he soon transitioned those talents into the creative world. His art has a diverse group of patrons and has worked with names like Kanye West, Shaquille O'Neal, and Warren Buffet.
6. Ryan Zimmerman
Ryan Zimmerman

, more fondly known as "Mr. National", is a prominent feature in the Major League Baseball scene. He played for the Washington Nationals for 16 seasons from 2005-2021. He played as a third and first baseman but is best known for his performances over home plate as a batter. Zimmerman is a recipient of the Gold Glove Award and is a two-time winner of both the All-Star and Silver Slugger Awards. In 2019, he and the Nationals won the World Series.
After he retired in 2021, Zimmerman's number 11 was also retired by the Washington Nationals. He holds many Nationals records and is an all-time leader in hits, home runs, and RBI.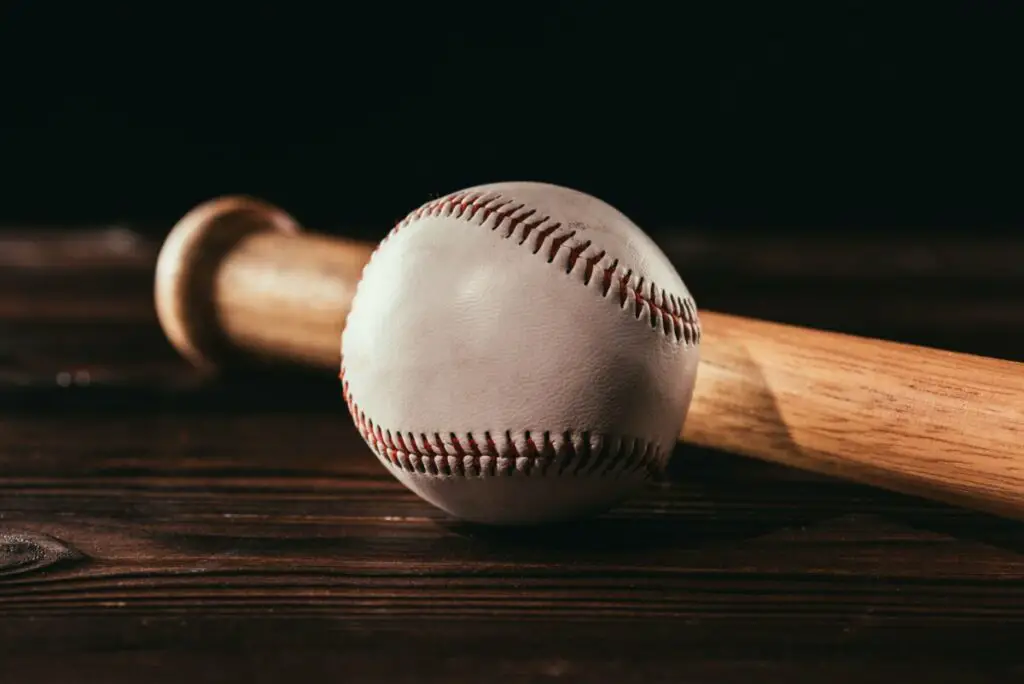 7. Jamelle Bouie
Jamelle Bouie

isn't your typical celebrity, but he has had quite an influence on national policy and politics. Bouie is a columnist for the New York Times. He also works as a political analyst for CBS News.
Before working for the New York Times, he was Slate magazine's chief political correspondent. The Virginia Beach native has a degree in political and social thought and government and developed an interest in journalism after graduating. Bouie often writes concerning racial politics and is an influential voice during elections.
8. David Robinson
David Robinson, later nicknamed "the Admiral" for his stint in the US Navy, is an NBA legend. Over the course of his career, Robinson won countless awards. His impressive career averages are 21.2 points, 10.6 rebounds, and 2.5 blocks. Robinson also won two championships, one of which was during his last playing season. Concerning this experience, the Admiral said,
Apart from his impressive NBA career, Robinson is also known for his philanthropic giving and striving to make his community a better place. He has done so much, in fact, that winners of the NBA Community Assist Award receive the David Robinson Plaque.
9. Ryan McGinness
Ryan McGinness

is a prominent artist who has his work shown in galleries around the world. His work was influenced by his youth growing up surfing in Virginia Beach. McGinness creates abstract works that include images from logos and street signage.