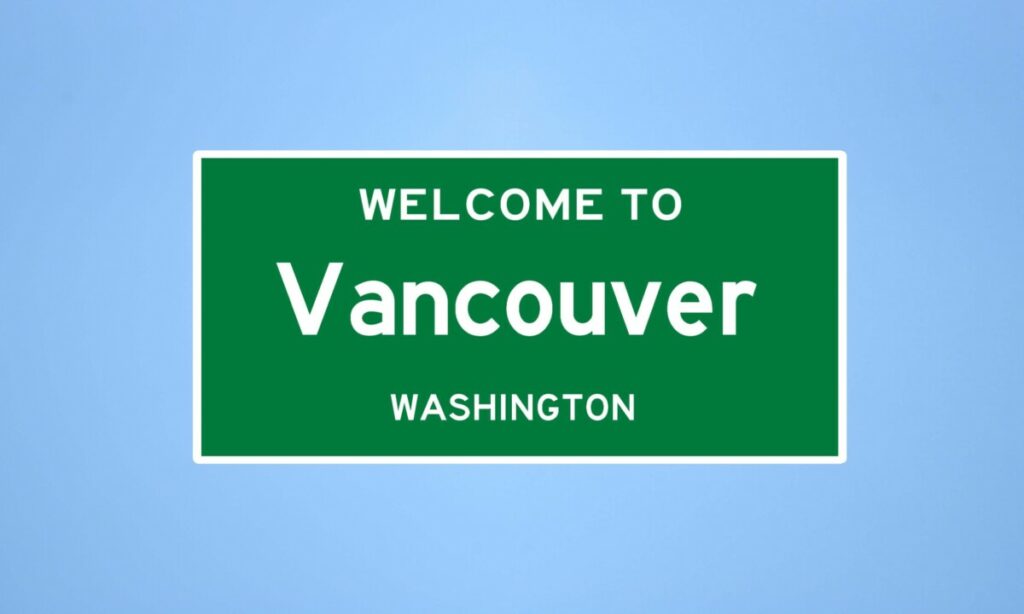 Whether you live in Vancouver, Washington or you're planning a trip to tour the city or visit relatives there, it's a natural curiosity to wonder what celebrities you may just run into or recognize in public.
You may be surprised to find out which famous celebrities currently live in Vancouver or have lived there in the past, so keep reading!
1. Dwayne "The Rock" Johnson
The famous wrestler and actor Dwayne Johnson

, who often goes by his wrestling ring name "The Rock," lived in Vancouver, Washington as a young child. The actor tweeted that he lived in Vancouver during his childhood while his father Rocky Johnson

wrested for wrestling promoter Don Owens, spending a lot of time in the Portland wrestling arena.
The Rock is considered "one of the greatest and most influential wrestlers" according to Wikipedia. After his wild success in wrestling and skyrocketing into stardom, Dwayne Johnson began acting and became one of the highest-grossing actors of our generation.
The most popular films that Dwayne Johnson starred in include Fast Five, Fast and Furious 6, Hercules, Jumanji: Welcome to the Jungle and The Next Level, Baywatch, Jungle Cruise, Rampage, and Skyscraper. He also voiced the character Maui in Disney's animated film Moana.
2. Tobey Maguire
The Spider-Man star and actor Tobey Maguire

lived in Vancouver, Washington with his family from age 2 until 12. You could practically say Vancouver is where a star was born, though he spent the first two years of his life in Santa Monica, California. His parents separated when he was 2 years old, after which he moved to Vancouver with his mother.
It was here in Vancouver where young Maguire decided he wanted to be a professional chef and take home economics courses at 11 years old. His mother bribed Maguire with $100 to take theater classes instead, and he agreed. He spent his sixth-grade year in Vancouver before he and his mother moved to Los Angeles.
Tobey Maguire continued taking drama classes through middle school and high school but dropped out in his freshman year and pursued his career in acting.
He would go on to appear in various feature films, and in his early acting career, he made friends with Leonardo DiCaprio, who acted in many of the same movies. The pair decided they would audition for the same movies or television series and help each other get the parts they wanted.
Maguire played in various movies and television shows throughout the late 90s and very early 2000s, but it wasn't until 2002 that he would land the lead role in Sony's Spider-Man. The success of this film and its subsequent sequels are what skyrocketed Tobey Maguire into stardom.
Maguire continued acting for other movies as other versions of Spider-Man were created and released, including The Amazing Spider-Man and Spider-Man: Homecoming, both of which starred different actors. He would return to his role as Spider-Man in Spider-Man: No Way Home alongside Andrew Garfield and Tom Holland.
3. Willie Nelson
One of the most popular country artists of all time Willie Nelson

lived in Vancouver, Washington as a young adult from age 23 to 27. It was here that the player would work as a disk jockey for a local radio station and play guitar for various Vancouver bands. After he turned 27, Nelson moved to Nashville to continue pursuing his music career, and it was there that he would release his first record and songs that many consider country classics and then go on to receive several Grammys for his music.
He would go on to release album after album, write hits like the songs "On The Road Again," "Pancho and Lefty," and "To All The Girls I've Loved Before," and join the country group The Highwaymen with other recognizable country singers like Johnny Cash.
4. Frances Yeend
Frances Yeend

is a famous 40s concert and opera singer who was born in Vancouver, Washington. When she moved to Portland, Oregon at a young age, she returned back to Washington to attend Washington State University. It was there that she discovered her talent for singing and decided to study the art in her college years.
Yeend first started performing in New York among an ensemble of singers until she began singing solo as a sopranist in her first major concert covering Beethoven's ninth symphony along with the Boston Symphony Orchestra. After this concert caused her to rise to stardom, she continued performing for various opera shows throughout the United States before eventually retiring in 1966 to become a professor at West Virginia University, where she taught voice and singing.
The famous opera singer died at the age of 95 and has since been known as a local legend to residents of Vancouver.
5. Tonya Harding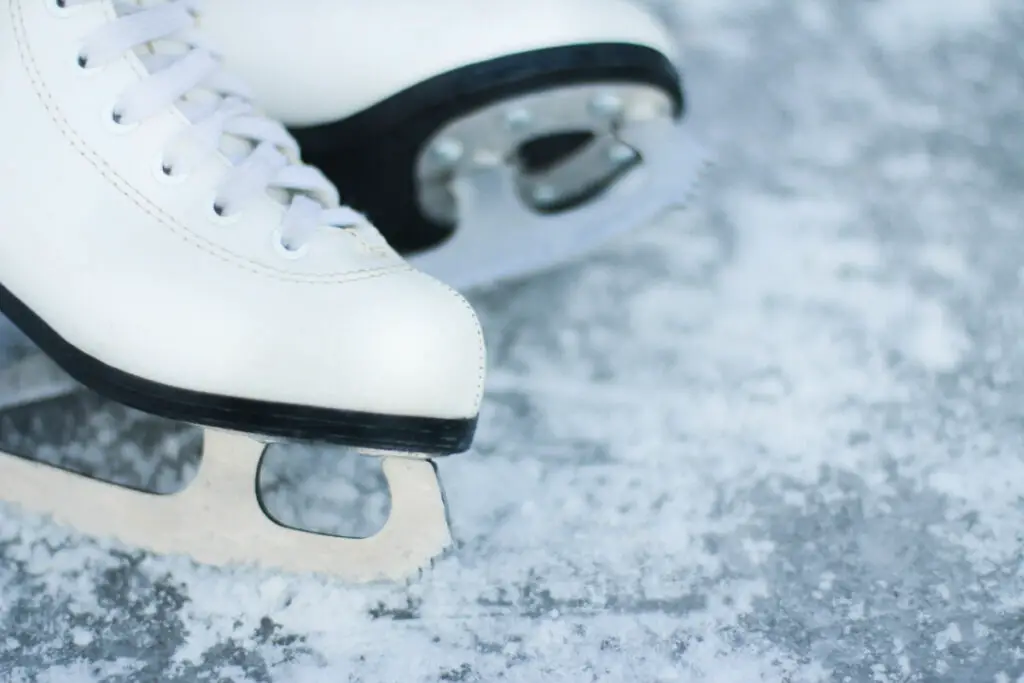 The famous figure skater Tonya Harding

, known most widely for her controversial involvement in her now ex-husband's attack on her figure skating rival as an attempt to cheat, currently lives in Vancouver, Washington.
Tonya Harding grew up in Portland, Oregon, where she practiced figure skating since she was 3 years old and dropped out of high school to focus on her skating. Even after becoming a figure skating champion and silver medalist, her name wasn't the talk of the town until after she pleaded guilty to conspiracy to hinder prosecution in an attempt to save her then-husband from prosecution for orchestrating an attack on her skating rival Nancy Kerrigan. She was later banned from participating in the skating competition for life.
The story and various interviews in the documentaries made about the situation inspired screenwriter Steven Rogers to create the film I, Tonya

, starring Margot Robbie. The film received backlash for encouraging the viewer to sympathize with Harding, but it was still nominated for and received various awards and an average rating of 7.8/10.
6. Garrett Grayson
Garrett Grayson

is a famous NFL quarterback who played for the New Orleans Saints after the 2015 NFL Draft. He was born and raised in Vancouver, Washington. It was here that he attended Heritage High School and began playing as a football quarterback. He was ranked 22nd best quarterback in his class and 17th overall for the entire state of Washington.
Grayson received various scholarship offers across the states, including Eastern Washington, but chose to attend Colorado State, where he continued to play football. Because of his success in playing college football, he was drafted by the NFL in 2015 to play as a quarterback for the New Orleans Saints, then later for the Atlanta Falcons in 2017 and the Denver Broncos in 2018. In 2019, Grayson received another offer to play for the Atlanta Falcons once more, but he declined and decided to retire from football.
7. Chuck Palahniuk
The famous author Chuck Palahniuk

, known for his novel Fight Club, which has since been adapted into a movie by the same title, currently lives with his partner in Vancouver, Washington. Palahniuk was born in Pasco, Washington, but grew up in Burbank before moving to Eugene, Oregon to study journalism at the University of Oregon.
After graduating, he wrote for various newspapers while writing fiction novels in his free time. His first novel Invisible Monsters was rejected by all publishers he submitted it to before he began writing Fight Club. He went without a literary agent, and after his self-published novel grew to massive success, the actor Edward Hibbert signed Chuck Palahniuk and helped to put the film based on the novel to fruition. David Fincher directed the film, which later became a massive success.
Chuck Palahniuk continued to write novels, including two graphic novel sequels for Fight Club, his novel Survivor, and his bestseller Choke, which was later made into a movie as well.
8. Bill Gates and Paul Allen
A couple of years before founding Microsoft, friends Bill Gates and Paul Allen worked together

in Vancouver, Washington at the ripe ages of 17 and 20. The pair worked for the BPA Dittmer Control Center in 1973, where they worked on the computer system that monitors the Northwest power grid, which they helped build. This is where the two would hone their craft in understanding computers and how they work.
The pair later split up to attend college, with Allen continuing his studies at Washington State University and Gates attending Harvard. Gates and Allen would later reunite and found Microsoft and the personal computer we know today.
9. Robert Franks
The popular basketball player Robert Franks

currently plays for the Adelaide 36ers of the National Basketball League and was born and raised in Vancouver, Washington. The player attended Evergreen Highschool, where he played for his high school basketball team and played as captain for his last 3 years.
Franks made the all-region championship playing basketball in high school, and after graduating he attended Washington State University, where he played basketball and would receive all-region and all-state championships. After his successful run playing for Washington State Cougars, he signed contracts with both the Charlotte Hornets and the Greensboro Swarm in the 2019 NBL draft.
He later played for the Stockton Kings, Lakeland Magic, Orlando Magic, and the Brisbane Bullets before playing for his current team, the Adelaide 36ers in 2022.