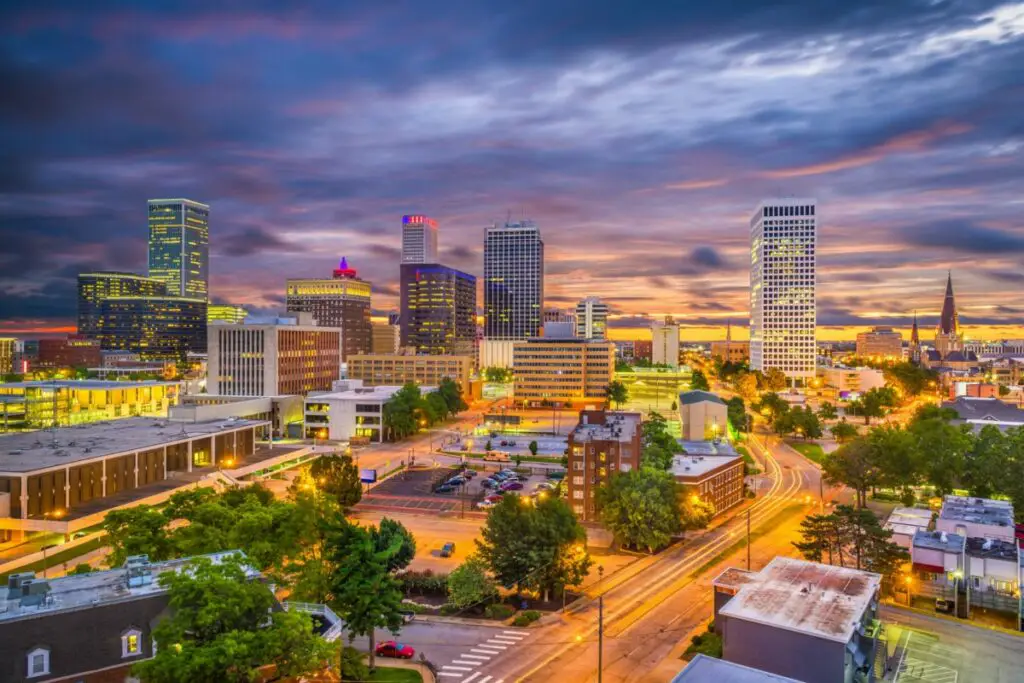 Tulsa, Oklahoma may seem like just another sleepy midwestern city, however, it is home to quite a few celebrities. From professional singers and athletes to social media stars and veterans, these are just nine celebrities who call Tulsa, Oklahoma home.
1. Garth Brooks
Garth Brooks

is quite possibly one of the most famous country music singers of all time. Garth was born and raised in Tulsa, Oklahoma. Growing up, he was not only a talented musician but an athlete as well and went on to compete in the javelin for Oklahoma State University.
Brooks started his musical career in 1985 by singing along to his guitar in local bars and clubs in Oklahoma. He experimented with many different music genres, but stuck with country music after listening to George Strait's song "Unwound". His career in the country music industry began in 1989 when he released his first album after moving to Nashville, Tennessee.
After his first album was on the Billboard Top Country Albums chart, Brooks landed a gig as an opener for Kenny Rogers on his 1989 tour. His second album which he released in 1990 contains his iconic song, "Friends in Low Places". Garth Brooks' unique style added a bit of flare to country music and quickly launched him to stardom.
In his career spanning over 40 years, Brooks has earned countless awards and records

, including:
Kennedy Center Honor Recipient
Country Touring Artist of the Decade
The first artist to have Top-5 Singles on Country Radio for 5 Consecutive Decades
9 albums that have achieved Diamond Status
2 Grammy Awards
17 American Music Awards
Country Music Hall of Fame Inductee
These awards, along with many more achievements and his own personal flair, have led him to be the #1 selling solo artist in United States history, which is quite a big title for a jock from Tulsa.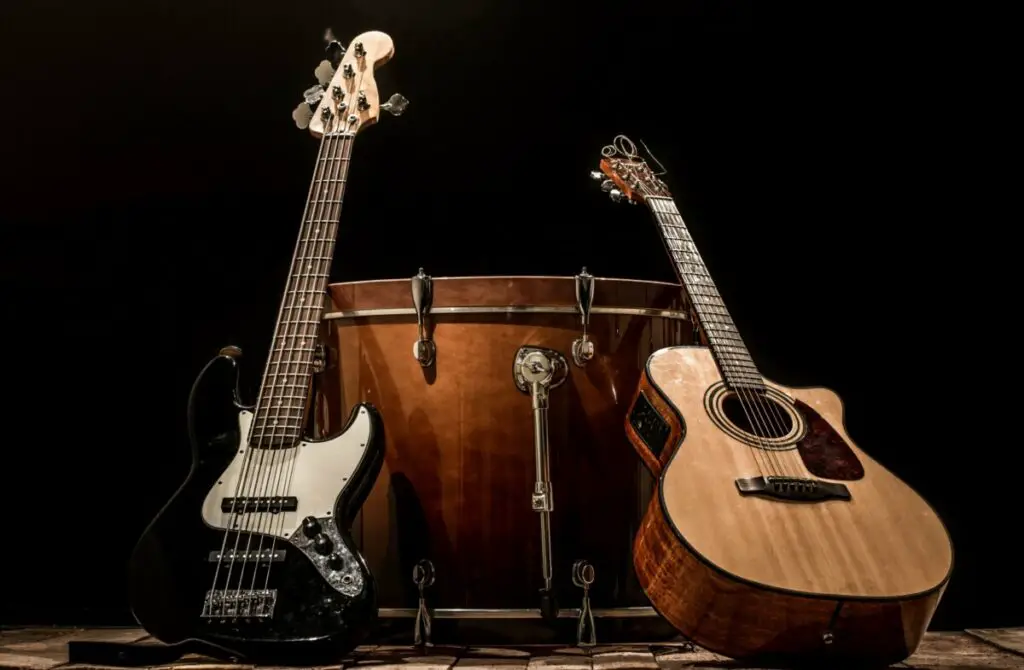 2. Tyler Lockett
Tyler Lockett is known as one of the NFL's best wide receivers. He has played in the National Football League for eight years, making him a veteran in the league. Lockett is a Tulsa native and seasoned athlete. In high school, he excelled not only in football but also in basketball and track. Football, however, was his true passion.
He went on to get an athletic scholarship from Kansas State University. During his time at Kansas State, Lockett was awarded the Big 12 Offensive Freshman of the Year and was a first-team All-American selection. By his senior year, Tyler Lockett had racked up many awards and nominations and was leading the Big 12 Conference in receiving yards and punt return average.
Locket was drafted by the Seattle Seahawks in 2015 and made an impressive debut in the NFL. He was chosen to be a part of the NFL All-Rookie team. In the 2018 season, Lockett scored a receiving touchdown in every single game. Locket continues to play exceptionally well

and recently signed a four-year extension with the Seahawks.
3. Olivia Jordan Thomas
Olivia Jordan

is a moderately successful actress from Tulsa, Oklahoma. She decided to leave her hometown after high school and attended Boston University where she majored in Health Science. Olivia later moved to Los Angeles, California to pursue a career in acting.
Jordan is also well known for her success in the pageantry circuit. She began participating in pageants in 2013, where she was appointed Miss World America

. The following year, she was appointed Miss Oklahoma USA and was able to participate in the Miss USA pageant in 2015. Jordan was awarded the title of Miss USA, making her the first winner from Oklahoma. She also participated and placed well in the Miss Universe pageant.
In regard to her acting career, Olivia Jordan has yet to land any major roles but has played parts in Hot Tub Time Machine 2 and the TV series Hawaii Five-0. She married British actor Jay Hector in 2019 and they have one child together.
4. Jacob Sartorius
Jacob Sartorius

is a social media star turned singer. Sartorius was born in Tulsa, Oklahoma but later moved to Virginia when he was adopted. He began acting at just eight years old. He continued to love being in the spotlight and gained popularity through the lip-syncing videos he posted on Vine and Musical.ly.
After these two social media platforms went inactive, Jacob Sartorius switched to creating content on TikTok and has amassed a following of over 23.7 million users

. He began his career as a music artist in 2016 when he released his debut single "Sweatshirt". Jacob then went on two tours. He continues to release EP albums and singles and plans on releasing "Sleep When I'm Dead" in August 2022.
5. Bill Hader
Bill Hader

is an actor, filmmaker, and comedian. Growing up in Tulsa, Bill always struggled in class, but enjoyed joking around and making others laugh. Hader attended the Art Institute of Phoenix and the Scottsdale Community College. In order to pursue his dream of filmmaking, Hader dropped out of college and moved to Los Angeles.
Hader broke into the industry by first working as a production and post-production assistant. After quitting his job as a personal assistant and breaking up with his girlfriend, Bill joined a comedy class. Soon after, he created a sketch comedy group with some of his classmates. One of his group member's wives suggested that he audition for Saturday Night Live, which he did.
This audition led to Bill Hader's big break when he made his debut on the show. He performed regularly on SNL for eight years. As a result of his work on the show, Hader earned four Primetime Emmy Award Nominations and a Peabody Award. He also worked as a voice actor for many shows and movies such as Cloudy with a Chance of Meatballs, Monsters University, and Finding Dory.
6. Ryan Tedder
Ryan Tedder

is the lead singer of the band OneRepublic and is also a successful songwriter. Tedder grew up in Tulsa, Oklahoma, and has been a musician since the tender age of three. Concerning his musical upbringing, Ryan said,
He met his future bandmates in high school after his family moved to Colorado Springs, Colorado. Ryan began through an internship at Dreamworks SKG. He gained more recognition after winning a singer-songwriter competition, which ended in a performance on MTV.
After the competition, Tedder worked with his band OneRepublic and also began writing songs for various artists. Ryan Tedder has written countless fan favorites such as "Bleeding Love" by Leona Lewis and "Halo" by Beyonce. He has also worked with and written songs for other big names such as Taylor Swift, Adele, Birdy, Carrie Underwood, Ariana Grande, Selena Gomez, Maroon 5, and the Backstreet Boys.
Thanks to his talent and hard work, Ryan Tedder has been nominated for 11 Grammy Awards, of which he won three, and has also been nominated for a Golden Globe Award.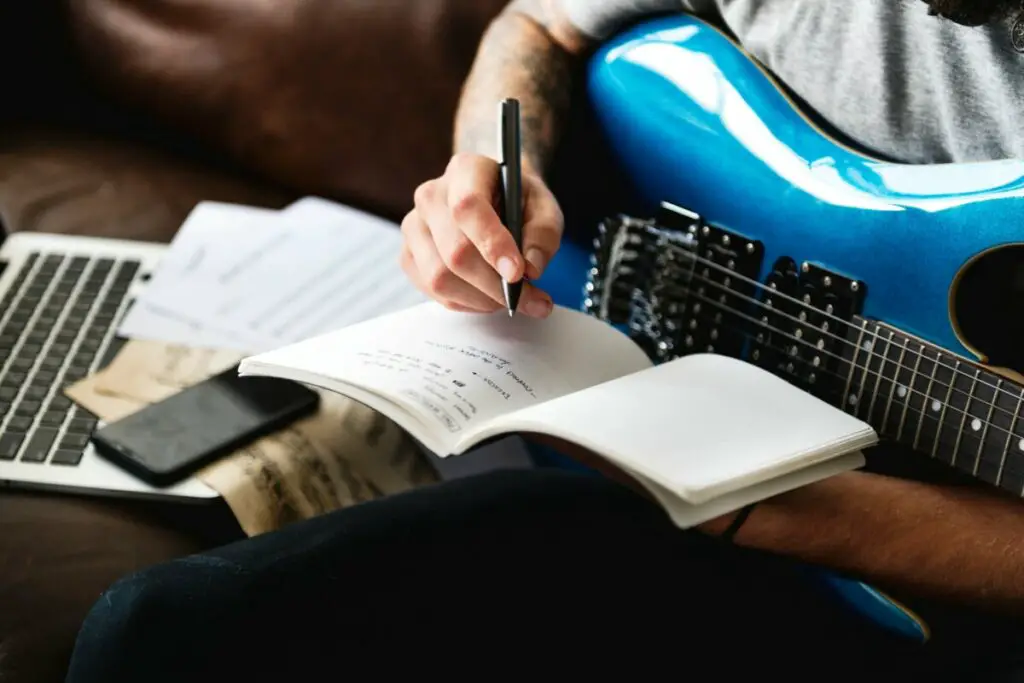 7. James Tillis
James "Quick" Tillis is a retired boxer known for his quick speed despite his large size. Growing up in Tulsa, Tillis dreamed of becoming a boxer. He began his training under the stewardship of Ed Duncan and started his career off with an impressive amateur record of 92-8.
In 1978, James Tillis began to box professionally and won his first 20 fights, making an impressive debut as a rookie. Tillis had big aspirations and, after competing professionally for three years, challenged Mike Weaver for the WBA World Heavyweight title. The match was close, but Tillis lost.
Although he was fast, Tillis lacked stamina as a result of food allergies. Once his diet was changed, James had a bit more fire in him and prepared for a fight with the famous Mike Tyson. Although he didn't beat Iron Mike, "Quick" gave the star a run for his money.
8. Chris Harris Jr.
Chris Harris Jr.

was born and raised in Tulsa, Oklahoma. He was a born athlete and excelled in football, basketball, and track. During his senior year of high school, Chris was an All-State player in basketball and football. After graduation, Harris went on to play football for the University of Kansas as the team's cornerback.
Although he went undrafted when he hoped to join the NFL in 2011, he was signed on to the Denver Broncos as an undrafted free agent. During his first season, Harris excelled. He was the Breakout Player of the Year and a member of the NFL All-Rookie Team. Harris went on to help the Broncos win the Super Bowl in 2015.
Harris is not just a football star, but a prominent figure in his community as well. He started a charity called the Chris Harris Jr. Foundation

to help underprivileged children in 2012.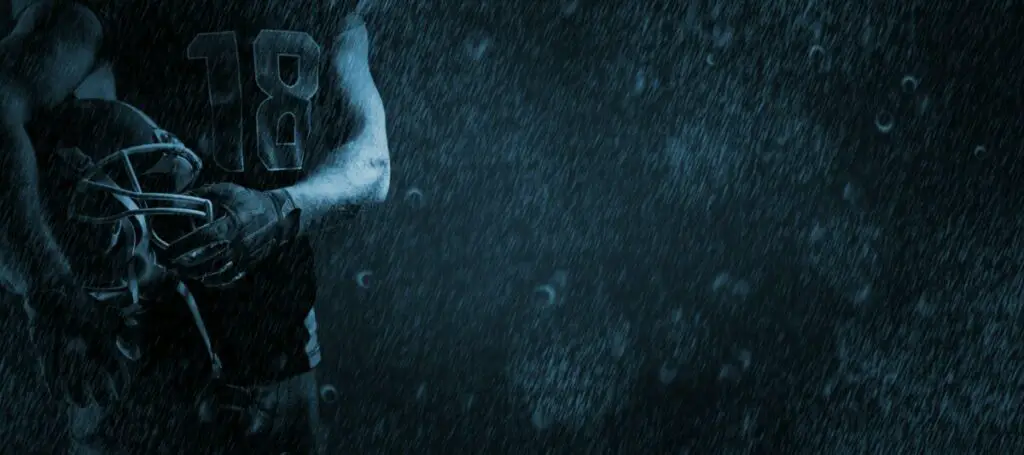 9. Phillip N. Butler
Phillip Butler

isn't your typical celebrity, but his story is so inspiring, I couldn't help but include him on this list. Butler was a Navy Fighter Pilot during the Vietnam War. His plane was shot down early into the war. After parachuting into the jungle, Butler survived alone for four days before being captured and taken to a prisoner or war camp. He spent the next eight years in terrible conditions, being treated brutally before returning to the states.
Butler says,
He has chosen to make the best of his brutal experiences and now is a public figure and speaker who promotes global peace and denounces violence in any form.
Related Topics:
If you like the article above, here are some other similar articles you should check out!
17 Reasons Not to Move to Tulsa, Oklahoma

Is Tulsa, Oklahoma a Conservative City?