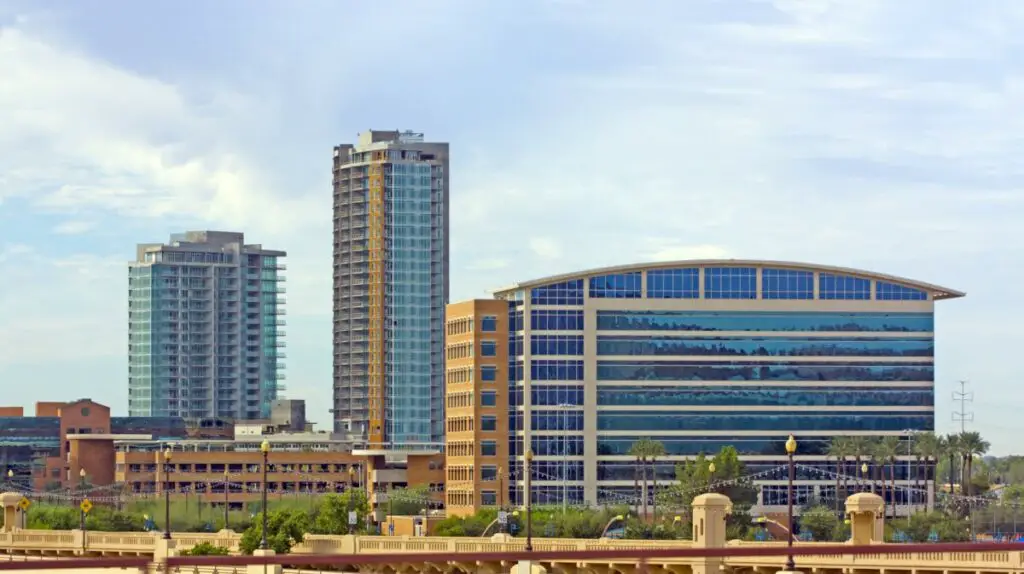 Tempe, Arizona is a serene, desert city that is home to many. Although it would be a fear that the heat would scare many away, there are some incredible and famous people who have been impacted by their time in Tempe.
1. Jules Asner
Julie Ann White, now known as Jules Asner, was born on February 14th, 1968, in Tempe, Arizona. She quickly found her way into the modeling world at age sixteen. She soon found a career in the modeling field and was an Elite! model. She even knew Cindy Crawford before Crawford became famous. After that, she went on to be a huge TV personality with E! At one point, she hosted 6 hours of programming a day. For her segment titled Revealed with Jules Asner, she received a Prism Award and a Gracie Award.
After that, she wrote a book titled Whack, which was published in 2008. She has also written and rewritten many movie scripts and gone uncredited. One of the most notable is when she wrote the screenplay for Logan Lucky under the persona of Rebecca Blunt. She didn't want her husband to get a bad reputation for using his wife's screenplay. She has helped him with many of his films. In a sense, she has a knack for many aspects of the entertainment business

.
2. Dierks Bentley
Frederick Dierks Bentley was born on November 20, 1975, in the Pheonix/Tempe area. He moved around a lot as a child, so his time there was short-lived. However, he has had some big and long-lasting impacts on the country music genre.
His big breakthrough happened in 2003 when he began working for The Nashville Network. He originally was helping them look for old footage of country performances. He was discovered by a record company named Capitol Nashville, and they released his first album. His first album, Dierks Bentley, had many songs on it, and one of them rose to be the #1 song on the US Billboard of Hot Country Songs chart.
In the last 20 years, he has continued to create and produce many showstoppers. In fact, he has had 18 singles reach #1 on the charts and 8 more that have been in the top 5. He has produced 9 albums. He even started a side band called Hot Country Knights in 2020. His impact on country music

can be felt by avid listeners and by those who casually listen.
3. Sean Delaney
Prentice John Delaney Jr. was born on January 8th, 1945, in Tempe, Arizona. He is known for his work in the music industry as a co-writer, producer, choreographer, and musician. He is especially known for his work with the popular band KISS from the early 1970s to the early 1980s.
He and Bill Aucoin, who were a couple, were the ones who originally found and supported KISS. The band had sent the pair a fake press release and fake reviews of their performances in order to convince them to go and watch them perform. They went, and Delaney specifically thought it was so awful and that the members were so bold, but they could be on to something. So, he went to work and mentored them in many different aspects of performing. He taught them choreography, helped co-write many songs with them, and gave them ideas for costumes and makeup.
Once KISS got famous, he was given opportunities to help other bands and produce their music as well. Some of the bands he helped with include a band named Piper and Gene Simmons. He released a solo album and also helped produce KISS' first greatest hits compilation Double Platinum. Some of the band members jokingly called him the fifth member of KISS

, and some of his closest friends called him that as well.
4. Bruce Dellis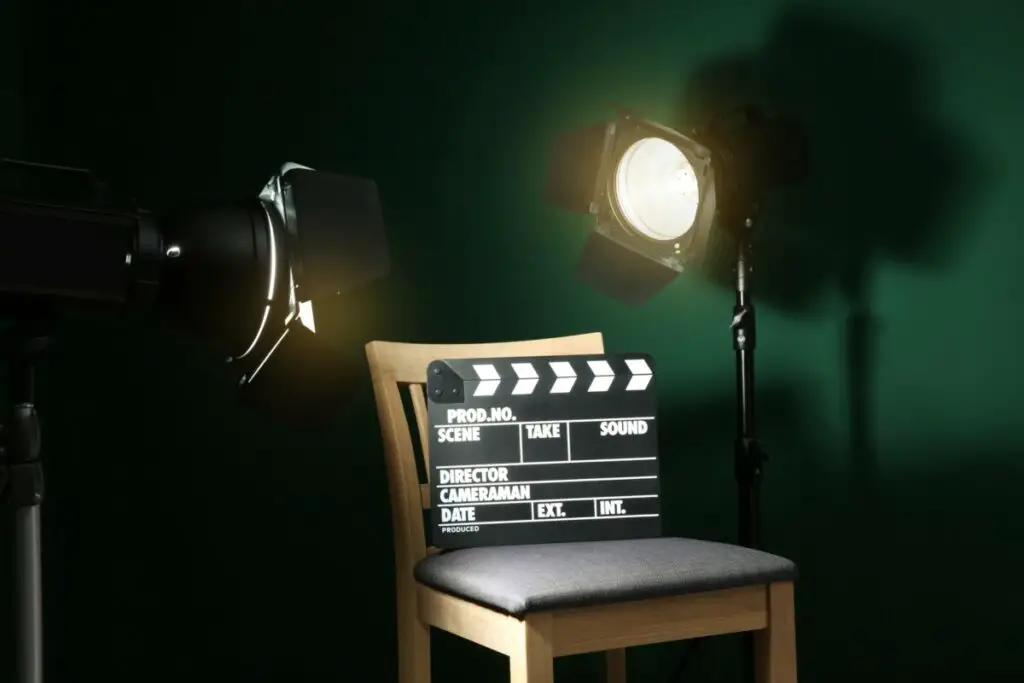 Bruce Dellis is a film writer and director that is critically acclaimed in the field. He mostly has done short films and features, such as Raising Buchanan, Locker 13, and The Intervention of Brad. All of his films are creative and unique. None of them seem to follow a specific style or storyline. He is a jack of all trades when it comes to writing and directing films.
In his time as a film writer, he has been nominated for 14 Rocky Mountain Emmys, has won 5 of them, was given the title of Arizona Film Maker of the Year, and earned many many more titles from different film festivals he has been to. He continues to live in Tempe with his wife and child. He also teaches screenwriting

at Arizona State University.
5. Esteban/Stephen Paul
Stephen Paul, known as Esteban, is an incredible guitar player. He began playing when he was 8 years old and developed a love for it. He was successful with school and with music and was accepted into Carnegie Mellon University, where he double majored in music and English
While he went to school, he taught 150 students and also played in nightclubs. After he graduated, he went on to study guitar with some famous artists and ended up moving to the Phoenix area with his wife and child. For the first 2 years of residing there, he toured playing classical guitar.
Sadly, he got into a bad wreck that broke several of his fingers, teeth, and ribs. This led to some nerve damage in his hands that took some time to recover from. In 1991, he released his first album. He was discovered soon afterward and has had quite a bit of success. He has released 12 albums, four of which made it onto the Billboard 200. He also has released guitars and instructional videos as well. Audiences love the style and sound he gets when he plays the guitar. He has made an imprint on the music industry

.
6. Douglas Hopkins
Douglas Owen Hopkins was born on April 11, 1961, in Seattle, Washington. However, he grew up in the Tempe area. He graduated from McClintock High School and went to Arizona State University. While he was there, he formed a band with Bill Lean. He was the lead guitarist even though he had no prior experience playing the guitar. He soon graduated with a degree in sociology and continued to follow his musical inclinations.
The band that he started with Bill Lean was named Gin Blossoms. They added some more members to the band and were soon a top hit in the Tempe area and signed on with A&M Records. Hopkins was not thrilled with the contract and soon was kicked out due to some of his issues with alcohol.
Before he was thrown out, he wrote several songs that became well-known such as "Hey Jealousy". He even got a gold record for "Hey Jealousy". Even though he was no longer a part of Gin Blossoms, he was in several other bands with less success.
He had been struggling with some mental health issues and alcoholism for a long time prior to and during this period of his life. Sadly, he died by suicide in 1993 at the young age of 32. Tempe was his home for most of his life and was the birthplace of his musical talent

, which lives on.
7. Freddy Lockhart
Frederick Lockhart grew up in the Tempe, Arizona area. While there, he gained a love for comedy. After he graduated from Corona del Sol High School, he moved to Los Angeles to start his acting career. He began by working at the Comedy Store and had his first TV debut on Jimmy Kimmel Live! From there, he skyrocketed to fame and now does comedy tours

all over the United States.
8. Jessica Makinson
Jessica Makinson was born on November 29, 1978, in Tempe, Arizona. She is known for her work in acting, especially as a comedian and improv artist. She graduated with a bachelor's degree in Theatre from Arizona State University. During her time there, she helped improve many different sketches and groups on campus that were often featured in Farce's Comedy Hour.
Beyond campus, she has done a variety of things. Her most recognizable work is probably her voice acting on South Park and some sketches and characters on several high-end comedy shows like The Late Late Show. Her ability to act and create laughter

is amazing.
9. Ellen Murray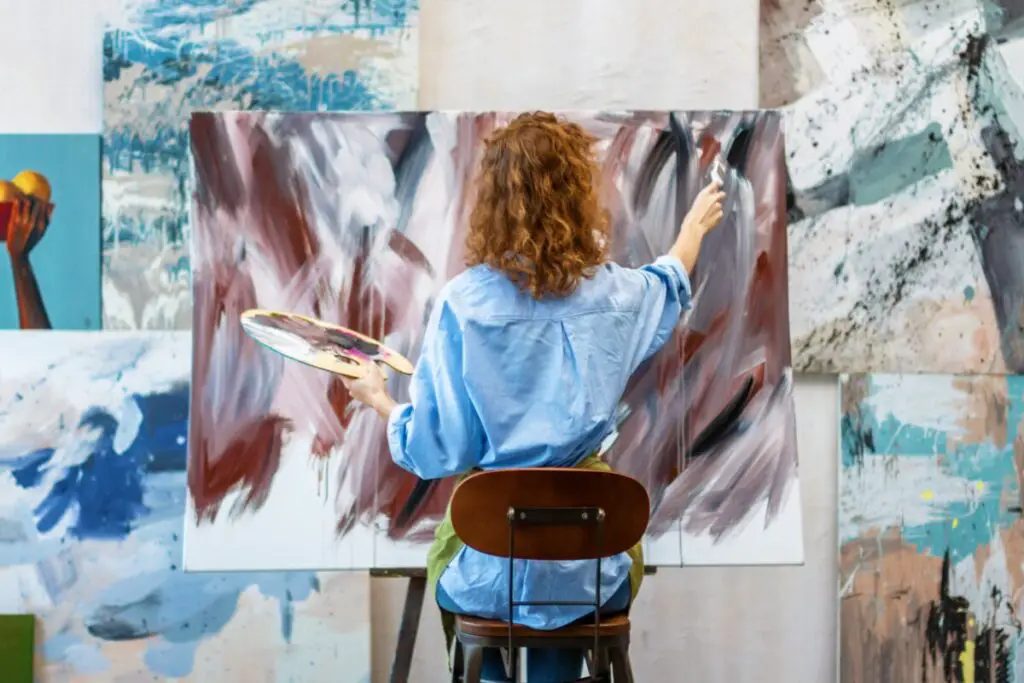 Ellen Murray is a talented watercolor artist. She got her degrees from the University of North Carolina at Greensboro: the first being a bachelor's in art and the second being a master's degree in Fine Arts.
She has had many different teaching positions. Her most recent one is at Arizona State University as a professor. She oversees one of the largest programs devoted to watercolor and water-based media in the country. She has many pieces displayed and treasured, the biggest one being Deluge. Deluge is a piece that memorializes the 1966 flood of the Arno. Her art

is powerful and exquisite!
These 9 people have come, gone, and stayed in Tempe, Arizona. There is simply something amazing about the area that draws in and creates celebrities.