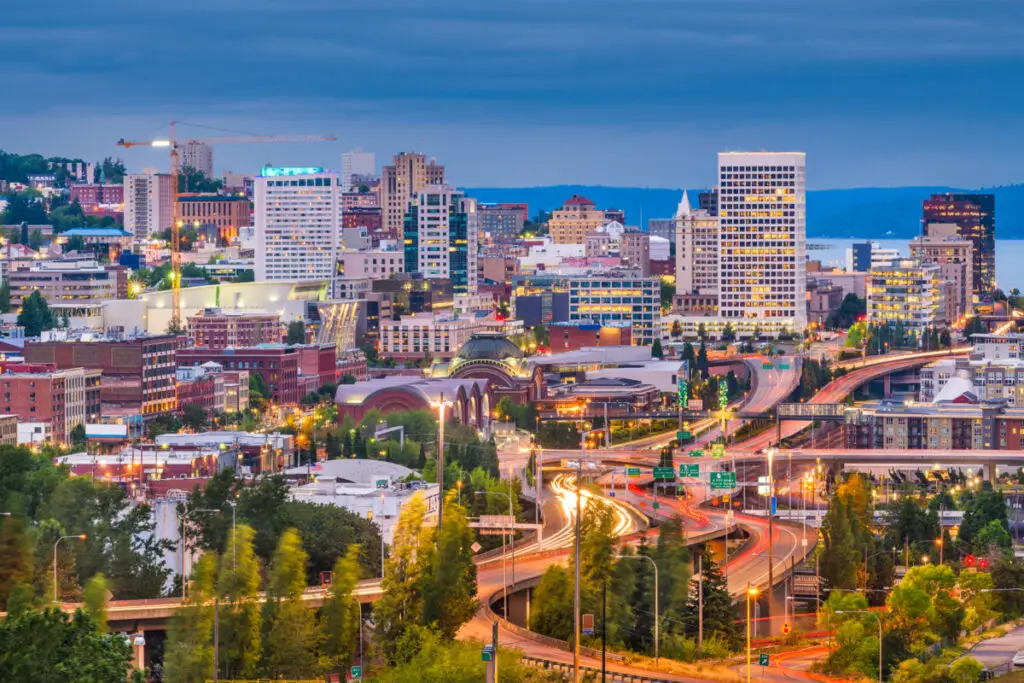 Tacoma, Washington is a popular port city just south of Seattle. Boasting a beautiful waterfront, breathtaking mountain views and a sleek city scape, the city has something for everyone. Tacoma is located right on the Puget Sound and one of the largest cities in the state as well as being home to multiple well-known celebrities, but today we're just going to talk about nine of them.
1. Bing Crosby
Bing Crosby is a household name who changed the trajectory and development of the recording industry. Although he passed away over 30 years ago, his songs are still enjoyed in homes across America, especially during the holidays.
Crosby was born in Tacoma and lived in Washington State until his career began to take off. Born Harry Lillis Crosby Jr., he claims he got the nickname "Bing" from playing cops and robbers where he would pull out his wooden toy guns and shout "bing! bing!" to shoot his friends. Bing attended Gonzaga University in Spokane and played on the school's baseball team, however, he didn't earn a degree during the three years he studied there.
Crosby moved from Spokane to Los Angeles and from Los Angeles to New York searching for success. He found his first taste of fame as a part of the group called The Rhythm Boys which disbanded after just three years. Bing then began to branch out into a career as a solo singer. In addition to releasing albums, Bing Crosby participated in radio shows and movies.
He is best known for his film and song "White Christmas" as well as being a great source of morale for the American boys fighting in World War II, performing for the troops on various occasions. Over the course of his career, Bing Crosby recorded over 1,600 songs and participated in over 70 films.
3. Zach Banner
Zach Banner is an NFL player who got his start in Tacoma, Washington. During his high school career, Banner was not only named the Most Inspirational Player but was also a finalist for the Watkins Award. Zach Banner ended his high school season as the number two offensive tackle.
After his impressive early career, Banner attended USC on an athletic scholarship. He played as a tackle for the Trojans, becoming the team captain his senior year. At the end of his college career, he had been awarded Co-Offensive Lineman of the Year and was the largest player in the league.
The banner was drafted to the Indianapolis Colts after graduating from USC. He has played for the Colts, the Browns, and the Panthers with his longest stint playing for the Pittsburgh Steelers. However, an ACL injury in 2002 slowed his career.
Along with an impressive career in professional football, Zach Banner does a lot for his community. Throughout high school and college, Banner clocked in hundreds of service hours and received rewards for his impact on the community. His charity the B3 Foundation goes by the motto, "Bringing Together. Building Together. Better Together." and supports and uplifts Black and Brown Youth.

2. Jo Koy
Jo Koy is a famous comedian who was born and raised in Tacoma, Washington. Like Bing Crosby, "Jo Koy" is just a nickname or stage name for Joseph Glenn Herbert Sr. Jo Koy got this nickname from his Filipino mother. Jo's mother called him to the table by saying "Jo Ko, eat" which translates to "my Jo, eat". Jo, however, misheard "ko" for "koy" and ran with his new name.
His relationship with his mother, who raised him and his siblings as a single mom, was very impactful to his career. He accredits his mother for her support and often shares anecdotes about her in his stand-up performances. Jo Koy began his career in Las Vegas, where he moved right after graduating from high school. He got his first major gig on BET's ComicView.
His appearance on ComicView kickstarted his career and he went on to guest on multiple TV series and podcasts. He has performed on multiple international tours and appears regularly on the late-night show "Chelsea Lately". Along with being the best-selling comedian, Jo Koy received a standing ovation when he performed on The Tonight Show with Jay Leno and has won "Comedian of the Year".
5. Jeremy Meeks
Jeremy Meeks is a convict turned celebrity who was born in Tacoma. When his family moved to California, Meeks became involved with the infamous gang, the North Side Gangster Crips. While he was arrested once in 2002, it wasn't until the 2014 arrest that he was brought to the spotlight. After charging Meeks with weapons charges, the Stockton Police Department posted his mugshot on their Facebook page. Soon the page was flooded with likes and comments and even reposted as "#feloncrushfriday".
After serving his thirteen-month sentence, Meeks was signed on to the modeling agency White Cross Management. Although he appeared in print in 2016, it wasn't until 2017 that Jeremy Meeks made his debut on the runway. He has had a fairly successful career modeling for names such as Tommy Hilfiger, Philipp Plein, and Gisada. Meeks also launched a fashion line in 2020 with the company Fashion Concept GmbH.
4. Avery Bradley
Avery Bradley is an NBA player who plays both as a shooting guard and point guard and currently plays for the Los Angeles Lakers. Bradley was born and raised in Tacoma, although he did live in Arlington, Texas from 2001-2004. At the end of his high school career, he had been awarded Player of the Year and had won the McDonald's All-American Dunk Contest.
Bradley went on to play for the Texas Longhorns during college and was named a top defensive guard, eventually giving up his last year of college basketball to be in the NBA draft. In the first round of the 2010 NBA draft, Bradley was signed to the Boston Celtics. He played on that team for seven years before moving on to play for various teams until he ended up with the Los Angeles Lakers.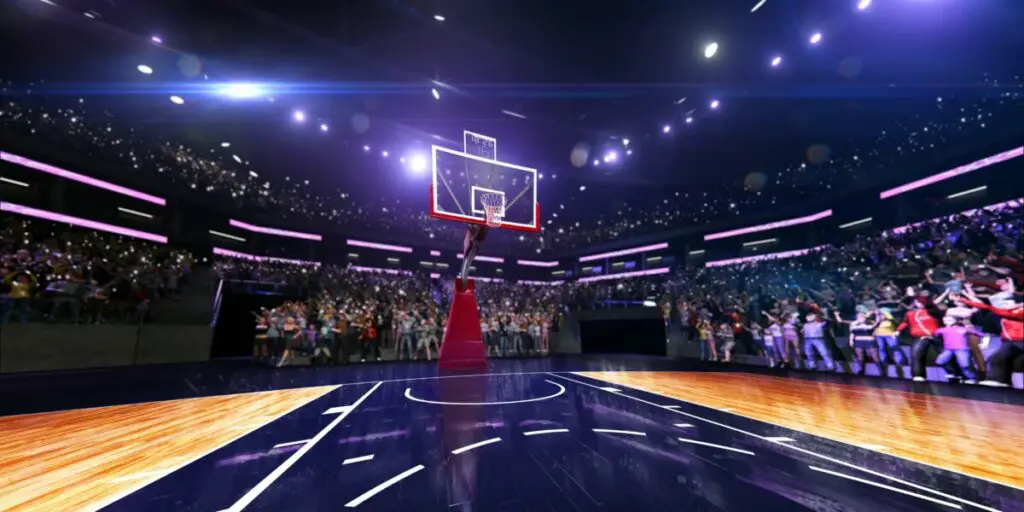 6. Isaiah Thomas
The NBA player Isaiah Thomas is known for his impressive performance in the sport despite his lack of height. Thomas is only 5 foot 9 inches which is just tiny for an NBA player. Thomas is a Tacoma native and played impressively in high school before committing to play in college at the University of Washington. At the end of his college career, Isaiah was a first-team All-Pac-10 player as well as a candidate for the Bob Cousy Award.
In 2011, Isaiah Thomas was drafted to the Sacramento Kings where he was awarded Rookie of the Month after being the last pick in the draft and quickly became a fan favorite. He has had an impressive career and played for many teams in the league. Currently, Thomas plays for the Charlotte Hornets.
8. Jerry Cantrell
Jerry Cantrell is a famous Tacoma-born musician. Cantrell comes from humble roots. While he had a good relationship with his father, his parents divorced when he was seven years old His mother and grandmother raised him and his siblings on welfare and food stamps. He got a job when he was young to help support his family.
Since he could write, little Jerry had dreams of becoming a rock star. He started playing the electric guitar when he was 17. He continued playing guitar and singing in different bands as much as he could in between working multiple part-time jobs to pay rent. He finally started to gain a bit of traction when he and some friends put together the group "Alice in Chains".
Alice in Chains became influential grunge and heavy metal band in the 90s releasing hits such as "Man in the Box", "Would?", and "Nutshell". Cantrell's family heavily influenced his music and he wrote songs dedicated to his parents such as "Sunshine" and "Rooster". The group continued to gain popularity. Cantrell was successful in his solo career as well earning the nickname of "Riff Lord" and being one of the 100 Greatest Guitarists of All Time.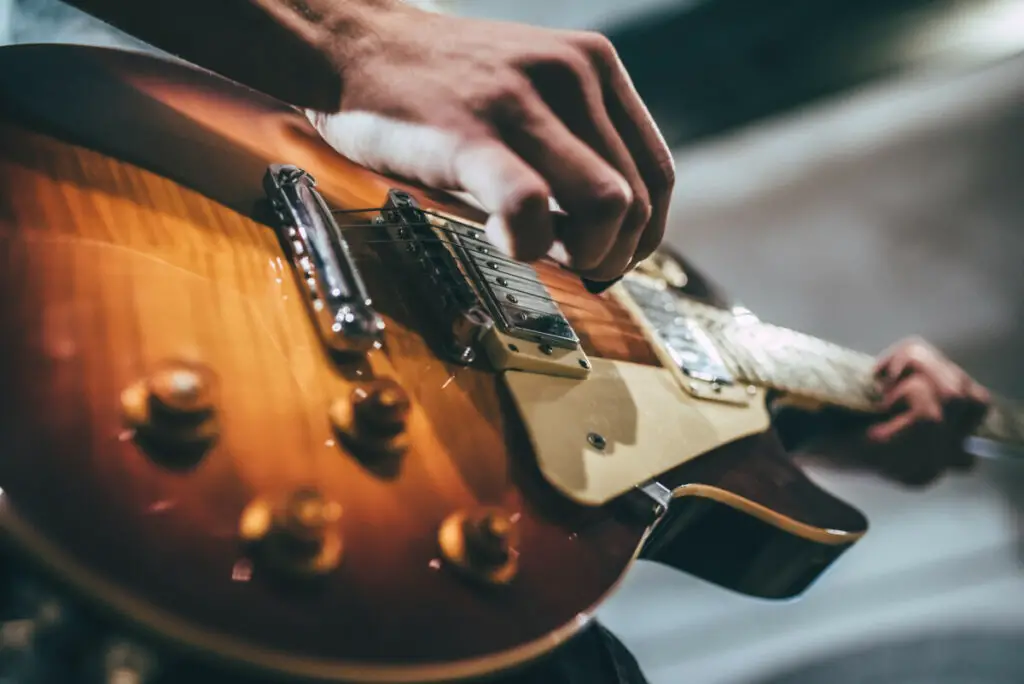 7. Dyan Cannon
Dyan Cannon is a history-making actress from Tacoma. Her successful career glitters with awards and achievements. She made history by being nominated for Oscars as an actress and director. After attending the University of Washington, she made her debut in the film "The Rise and Fall of Legs Diamond". Over the course of her career, Cannon participated in over 30 films.
She has been nominated for three Academy Awards. Along with being a talented actress, Dyan is a great writer and has written and produced movies, musicals, and miniseries. She is also a motivational speaker and spokesperson for children's rights, actively participating in charities such as the Hemangioma Treatment Foundation. Cannon is also an avid fan of the Los Angeles Lakers and is often seen courtside at their games.
9. Dale Chihuly
Dale Chihuly is one of the best-known artists from Tacoma, with the city featuring his famous Bridge of Glass across the Thea Foss Waterway. His preferred medium is glass. He is actually a pioneer in the field, branching out from the traditional basics of symmetry into asymmetry and irregularity, letting the glass find its own shape.
He first began working with glass at the University of Washington in 1963 and he has been hooked ever since. He loves making the artwork a truly immersive experience for viewers, adding light, color, and architecture to his work.
Related Topics:
If you like the article above, here are some other similar articles you should check out!
Is Tacoma, Washington a Liberal City?

Is There Public Transportation in Tacoma, Washington?

17 Reasons Not to Move to Tacoma, Washington