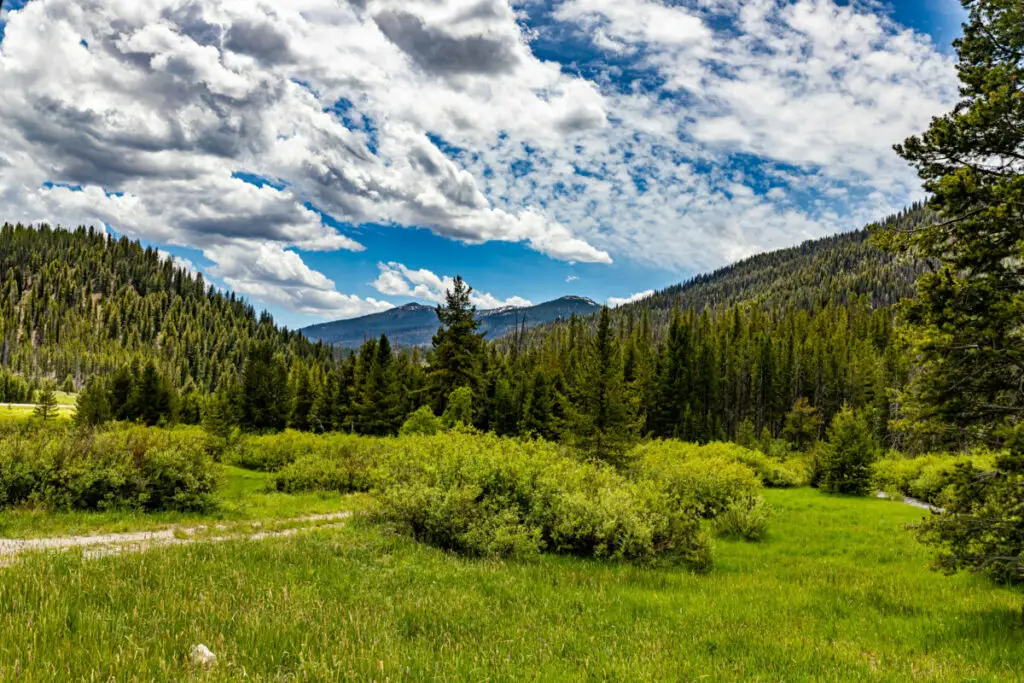 Sun Valley is one of the most well-known places in Idaho. It has often been referred to as the "New North Hollywood" for the number of celebrities that have spent time there and even purchased vacation homes

in the valley to escape Hollywood life for a time. It is no wonder that such well-known names have chosen this location for their seasonal get-aways.
Sun Valley is home to both Bald Mountain and Dollar Mountain

, both large skiing slopes, and offers a large variety of scenic mountain hikes, local wildlife, and colorful wildflowers in the spring and summer. While Sun Valley is rather exclusive with the names of celebrity visitors and homeowners in the area

, many celebrities are publicly known to have homes in the Sun Valley area.
9. Tom Hanks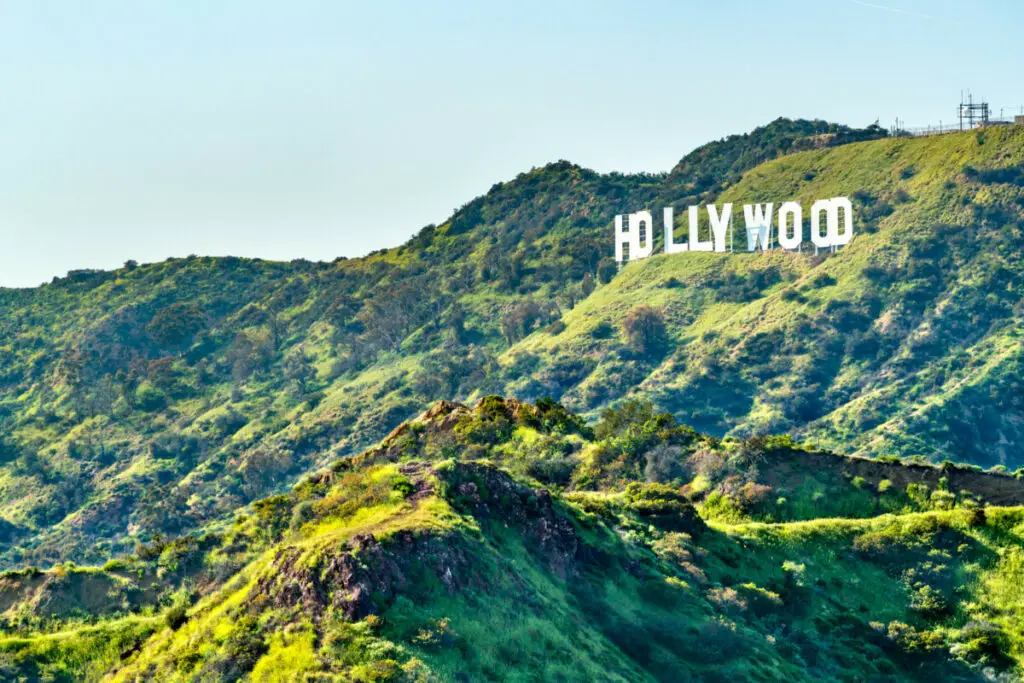 Fan-favorite Tom Hanks is known for his incredible acting and has received over 90 awards in his career. He majored in drama at California State University and performed in many classic roles

during his time in Cleveland, Ohio not long afterward.
In 1970, he moved to New York City and landed a small role in a horror film in 1980. Since then, his performances have gained the heart of the public. Some of his most well-known appearances

include Apollo 13 (1995), Toy Story (1995-2019), Forrest Gump (1994), Saving Private Ryan (1998), A Beautiful Day in the Neighborhood (2019), and Sleepless in Seattle (1993).
Tom Hanks owns many properties, but his home in Ketchum, Idaho (part of the Sun Valley) has always drawn more attention. This home is located with a prime view of Sun Valley's Bald Mountain. It is also nearby skiing, breathtaking views, and a friendly community nearby.
8. Rita Wilson
Born in California, Rita Wilson is a famous American actress, singer, and producer. Some of her most popular appearances

include Sleepless in Seattle, Mamma Mia, Jingle all the Way, Runaway Bride, and It's Complicated. Wilson has also received awards for her efforts in the music industry and was recently (2021) nominated for an HMMA award

for her song "Love is Love is Love" for Best Original Song.
Rita Wilson married Tom Hanks in 1988.

Together they have created a beautiful family by welcoming their two sons: Chet and Truman Hanks. Together, the couple owns a 10 million dollar home located in Sun Valley. They have recently filed and lost a court case seeking 3 million dollars in damages from the company that built their Idaho home back in 2002. Wilson and Hanks, however, we're unable to prove that Storey Construction had indeed built the home with major defects.
7. Bruce Willis
Bruce Willis began his acting career on off-stage Broadway in 1970. He has since skyrocketed his career and has won 2 Emmy Awards, a Golden Globe Award, and four Saturn Awards in his acting career.

He married actress Demi Moore in 1987, and together they had three children: Rumer, Scout, and Tallulah. The couple is known to have raised their three daughters in Hailey, Idaho. The girls attended school there just a short 13 miles from the city of Sun Valley.
Bruce was known to have participated of his own will in a town parade one year held on the 4th of July. The parade was an annual tradition for the town but received extra attention when star Bruce Willis made a surprise appearance walking with the floats dressed as a cowboy. There is now a podcast named "Haileywood" which explains how Bruce Willis drastically changed the lives of Hailey locals as they knew it.
The couple purchased a bar, homes, and other lands during their time in the small town located just 10 miles south of Sun Valley. They dreamed of making their dream town there and immediately began taking over the local community. Bruce Willis and Demi Moore were divorced in 2000, ending with it their dreams for the small town of Hailey. The information is not confirmed, but there is a large suspicion

that Bruce has since sold his home and largest property in Hailey.
6. Demi Moore
A highly-valued actress, Demi Moore has received 25 award nominations and received 6 of the awards themselves. She became the highest-paid actor in film history when she was paid $12.5 million to star in Striptease in 1996. During her 13 years married to Bruce Willis, they lived in a home in Hailey, Idaho to raise their three girls until their divorce in the year 2000.
While Bruce Willis owned rights to their girls' childhood home, Demi Moore is also reported to own a home in Hailey. It is believed that she received the home as a gift from Willis for her 30th birthday, as a location to store her enormous collection of porcelain dolls

. The home was a Victorian Mansion and only one of many properties that the couple purchased in their attempts to own and create their dream town in the small mining community of Hailey.
5. Picabo Street
Born and raised just 10 miles outside of Sun Valley, Idaho, Picabo Street is an award-winning athlete for skiing

. Picabo (pronounced Peek-a-Boo) is an Olympic Gold medalist

and has also received three other Olympic and World Championship Medals. She is also a former Alpine Cup Ski racer.
Picabo received a silver medal in 1994 and remembers distinctly as she heard the German national anthem play for her Gold-medalist competitor: Katja Seizinger. This moment became a large motivator for Street as she prepared for the next Winter Olympics. She was able to accomplish her goal and took the Gold Medal for the United States in 1998.
It is no doubt that Picabo Street's roots in Sun Valley Idaho and her childhood spent on the famous skiing slopes of this town led to her success in athletic pursuits.
4. Arnold Schwarzenegger
There are many reasons why the name Arnold Schwarzenegger is known worldwide. Schwarzenegger had a variety of talents. and skills: world champion bodybuilder, best-selling author, Hollywood action hero, skilled businessman, environmentalist, and philanthropist. He also served for a time as the 38th governor of the state of California.
The mountains of Sun Valley, Idaho have always had a draw for Schwarzenegger. He owns an 18,000-square-foot residence

in Ketchum, just miles from the ski resort itself. Sky views of the home are published online. The home also contains a small forest of pines. This has been known to be Schwarzenegger's coveted get-away home for nearly his entire career.

3. Justin Timberlake
Justin Timberlake is easily one of the world's best-selling artists in the music industry, having sold over 88 million records. He has received slews of awards and nominations, including 10 Grammy Awards, 2 Emmy Awards, and 7 American Music Awards!
Timberlake is not only known for his singing and songwriting but also for record-producing and acting. He stars in films such as In Time (2011), Trolls (2011), Friends with Benefits (2016), Runner Runner (2013), and Palmer (2021).
Along with many other familiar Hollywood faces, Justin Timberlake is recorded to have visited Sun Valley

Ski resort on several occasions. He is even known to have personally owned property

in this popular Idahoan resort.
2. Jamie Lee Curtis
Though she was born in the state of California, Jamie is known to have described Sun Valley

, Idaho as "home". She enjoys Christina's Restaurant and Java Coffee Shop and Cafe, describing the locals as friendly people. While there, she is also able to memorialize her mother with a ski slope named in her honor: "Leigh Lane". All in all, the mountains of Sun Valley are not only a vacation location for Jamie as it is for many of her celebrity connections. It is a place where she can enjoy nature, silence, and beauty while reminiscing the memories of her childhood.
In her professional career, Curtis is well known as an actress

, author, and talk show appearance. As a writer, Curtis has published children's books including My Mommy Hung the Moon, Big Words for Little People, and It's Hard To Be Five. She uses literature as one method of helping children understand life's lessons with a healthy view of hope and love.
1. Adam West
In the 1960s TV series, Adam West starred as Batman. His iconic performance led to many other opportunities, and his acting career extended until he passed away in 2017

at the age of 88. West's Sun Valley home is a 3,189-square-foot floor plan complete with fountains and private patios. This is where is spent the majority of his time in the years before his death.
In the community, West is known for a phone book maze

he left. When locals went to search his name, it would lead them in endless circles trying to locate his phone number or information. The chase sent fans from "West, Allen" to "Bruce Wayne (millionaire)" to "crime fighters" and "BATMAN" and so on. He became well known for this charade among the people of Sun Valley. It is a wonderful way for them to remember the comedic and loved man who spent so much of his life residing in a small Idaho town.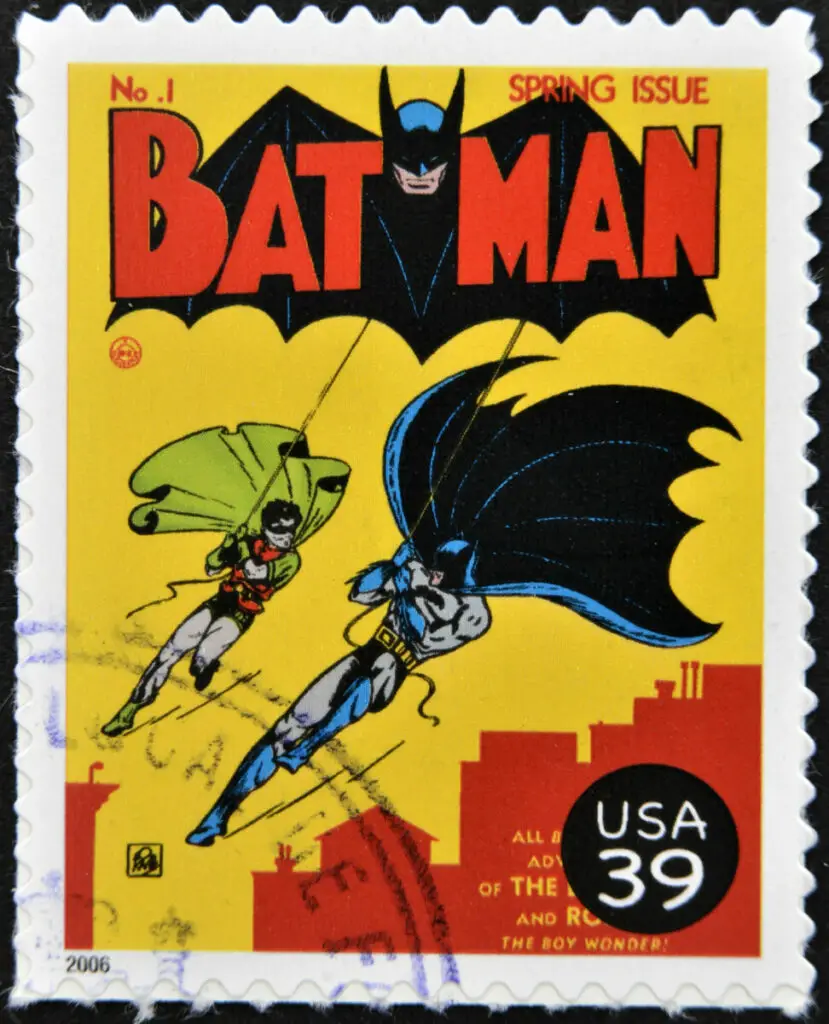 Related Topics:
If you like the article above, here are some other similar articles you should check out!
17 Reasons Not to Move to Twin Falls, Idaho

17 Reasons Not to Move to Coeur D'Alene, Idaho
Moving to Idaho from California 17 Pros and Cons