South Bend, Indiana is a southern city with a unique charm. There are many more reasons why people choose to live and stay in South Bend, Indiana. It even can bring some famous people to the area and has many hidden gems in its history. Here are nine famous people who are associated with South Bend, Indiana.
1. Dean Norris
Dean Norris was born on April 8th, 1963, in South Bend, Indiana. He was also raised there and ended up graduating as valedictorian from Clay High School. While he was in high school, he was also a part of an award-winning series titled Beyond Our Control. He went on to study at Harvard College and has a degree in Social Studies and got a diploma from the Royal Academy of Dramatic Art.
After his time in school, he quickly went on to working on screen and gaining fame for his work. He has been on hundreds of TV shows as a guest star, including NYPD Blue, Lost, Grey's Anatomy, and many more. He also has been cast in movies such as Gattaca, Terminator 2: Judgement Day, and Scary Stories to Tell in The Dark. He is most well-known for his role in the show Breaking Bad and the reprise Better Call Saul as DEA Agent Hank Schrader. He was nominated for four awards with Breaking Bad and won one for Outstanding Performance by an Ensemble in a Drama Series. He continues to act with his most recent roles being in the United States of AI as a lead role and a few soon-to-be-announced roles in some films.
2. Vivica A. Fox
Vivica Anjanetta Fox was born on July 30th, 1964, in South Bend, Indiana. Although she did not stay in the area long, she has gone on to make a big splash as an actress. She graduated from Arlington High School and went on to Golden West College. While she was in college, she got a degree in Social Sciences.
After she graduated, she went on to act and make a splash in the entertainment sphere. She was a dancer for a music video and on Soul Train. She also played Carmen Silva on Days of Our Lives. Her career improved after that as she gained many different roles and experiences. Some of her most well-known roles include roles on The Fresh Prince of Bel-Air, Beverly Hills, 90210, and Family Matters. Her acting career mostly stars her abilities in comedy and drama. She also has produced several different films and shows.
3. Larry Karaszewski
Larry Karaszewski was born on November 20th, 1961, in South Bend, Indiana. He grew up in the area and was part of the cast for Beyond Our Control. He went on to school and got a degree from the University of Southern California. He also met Scott Alexander who he would work closely with as a screenwriter. Their first production was called A Problem Child, which they ended up despising due to some external edits they didn't approve of. They also have written the screenplay for Ed Wood and many other films.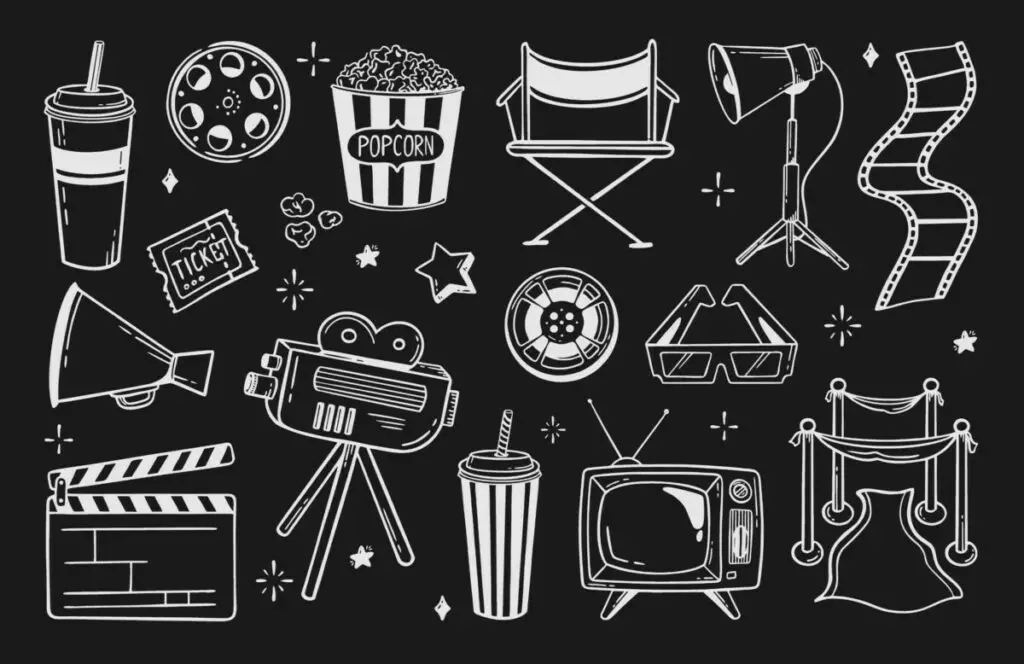 4. Jon Gruden
Jon Gruden wasn't born in South Bend, Indiana. However, after traveling around due to his father's career as a football coach, he graduated from Clay High School in South Bend, Indiana. After high school, he went to play football at Muskingum College and the University of Dayton. He graduated from the University of Dayton with a degree in communications.
Soon after he graduated, he gained a position as an assistant coach at the University of Tennessee. He went on to coach at other colleges and eventually made it to the professional level of coaching through a prior connection created during his college coaching years. He has coached for the Philadelphia Eagles, Oakland Raiders, and Tampa Bay Buccaneers. He had a break in his career when he formed and dissolved the Fired Football Coaches Association. When he returned to coach with the Oakland Raiders, he was given a massive contract of 1 million dollars for 10 years of coaching with no trades. However, he resigned due to some nasty remarks, emails, and other events that were exposed in October 2021.
5. Skylar Diggins-Smith
Skylar Diggins-Smith was born on August 2, 1990, in South Bend, Indiana. She is a remarkable basketball player and has been for a long time. She went to high school at Washington High School in South Bend, Indiana. While she attended there, she was a varsity player for four years. She won many national awards and was ranked in the top three in Indiana. She also was a good student, as she was awarded High Academic Honors and was a part of the National Honors Society. After a fulfilling high school basketball career, she went on to play at Notre Dame.
While she was at Notre Dame, she made a large impact. She set many records, was nominated for All-American Teams and was a starter in nearly all of the games possible in a season. There are even certain areas of basketball that she is ranked second in the school's history, like career assists, field goals made, and games played. Once she graduated, she began to play professionally. She has played for the Tulsa Shock, the Dallas Wings, and Pheonix Mercury. She continues to have a remarkable career in basketball, even after having a child and receiving less support than she needed from her team during that time.
6. Josh Garrells
Josh Garrells was born on September 15th, 1980, in South Bend, Indiana. He started a record company with someone titled Small Voice Records. His earliest releases were Jacaranda, Lost Animals, Over Oceans, and Home. He released an album titled Love & War & The Sea in Between, which made a huge impact on the Christian music genre. He even was able to team up with Mason Jar Music to record and make a movie called the Sea in Between, where he went and performed at Mayne Island.
He is also known for his immense generosity and charity donations with his music. He has donated 71,566 dollars to World Relief to help the Dominican Republic recover. He also has done weeks of free downloads for his fans. He now lives in Munchie, Indiana, with his family and still produces music.
7. The Rivieras
The Rivieras were a band that was started in South Bend, Indiana. The members met at South Bend High School and were originally titled the Playmates but soon switched to the Rivieras due to having the same name as another band. They were a rock band that had some commercial success. They had a hit named California Sun in the 60's. However, due to the draft and war, they lost many band members. After a couple of decades, they reunited and began to release music again. It's a rather heartwarming story of some friends who bonded through music throughout a lifetime.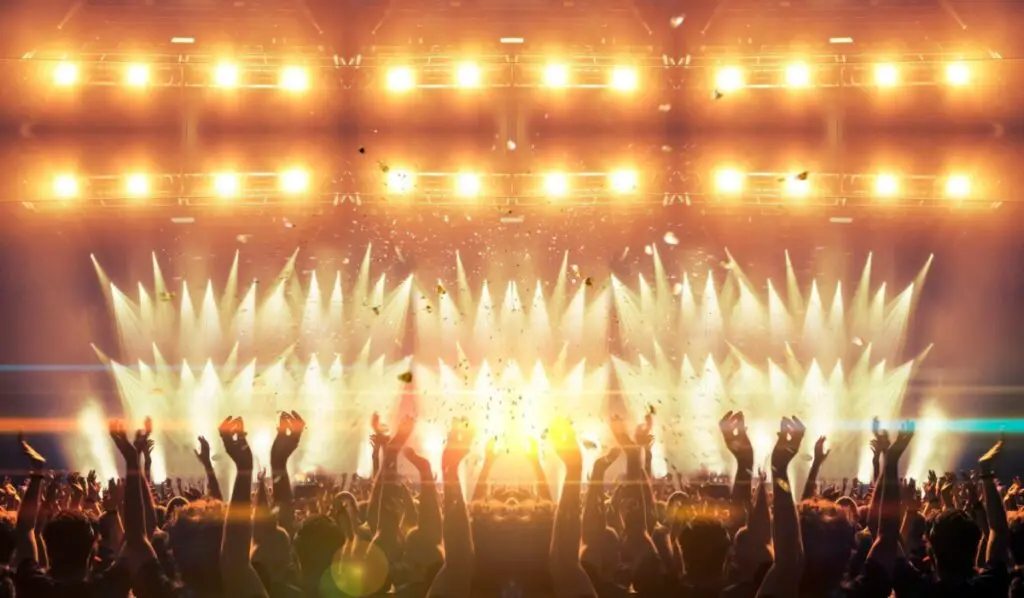 8. Traci Paige Johnson
Traci Paige Johnson is someone who lived in the area and participated in the student-run project named Beyond Our Control. This satirical show was nationally renowned. She went on to marry a fellow cast member named Robert Mowen and had her own powerful career in television. She went to Northwestern University and got a degree in radio, television, and film. Soon after she graduated, she became a freelance animator. Her biggest breakthrough has been Blue's Clues with its spinoffs and continuations. She voiced Blue and was credited for changing children's TV with her unique animation style. She has also been a part of the creative team for Super Why!, Daniel Tiger's Neighborhood, Creative Galaxy, and Gabby's Dollhouse. Her ability to entertain and create is unheard of!
9. Catherine Hicks
Catherine Hicks was born and raised in New York. Yet, after she graduated, she traveled down to the area to attend Saint Mary's College and got a degree in English and Theology. She also gained a fellowship opportunity for acting at Cornell University. She gained a master's degree in fine art. From there, she went on to act professionally. When she moved back to New York, she was instantly on screen in commercials. About two and a half weeks later, she landed a starring role on Ryan's Hope as Dr. Faith Coleridge.
Her career is expansive. Some of the roles she is most known for are Marilyn Monroe in Marilyn Monroe: The Untold Story, Annie Camden in 7th Heaven, Elisabeth in Poison Ivy: The Secret Society. She has an award named after her at the University of Notre Dame that is given to a senior who does remarkably well in theatre. She also has been in hundreds of television shows and movies. She has also gained many admirers due to her work outside of filming, like being a volunteer with The League of Women Voters, a Catholic Relief Services Spokesman, and speaking out for Darfur relief.
These nine people are just a few reasons to love and visit South Bend, Indiana. However, South Bend, Indiana is a wonderful place to live and be from regardless of an individual's level of fame and fortune.