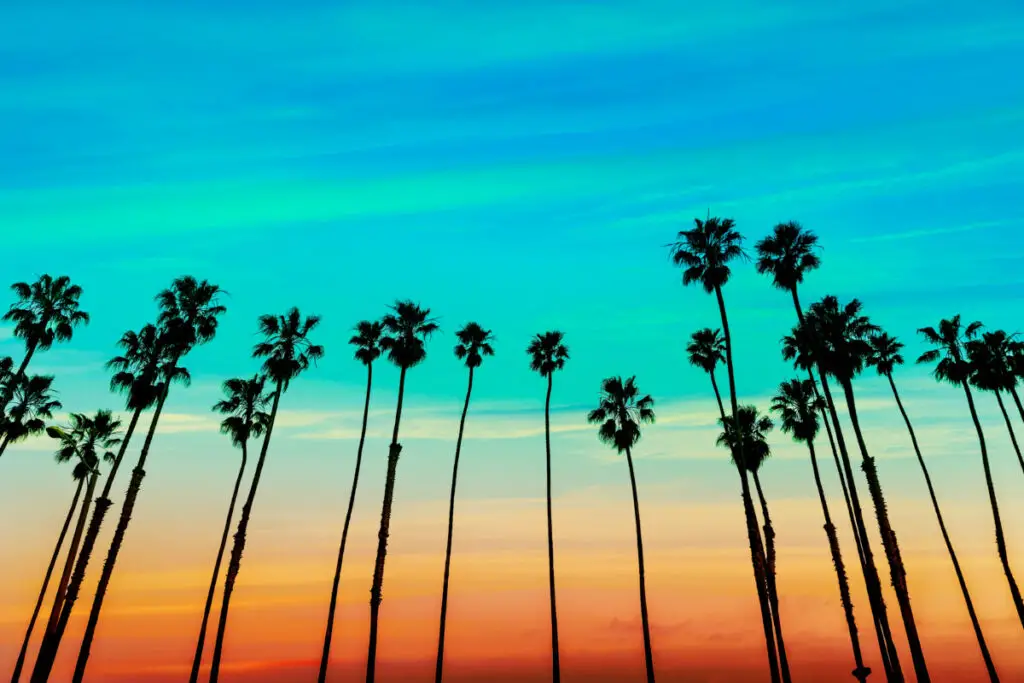 Santa Barbara, California is a beautiful, beachside city. It has gorgeous ocean views, a variety of stores and restaurants, and a lot of wealthy and famous residents. Several big names in the movie, TV, sports, and music industries call Santa Barbara home. Stars have spent millions of dollars purchasing and/or building houses, estates, and mansions in Santa Barbara.
A variety of celebrities live in Santa Barbara, from musicians to actors to athletes. Though we can't possibly list all of the celebrities that have made their home in Santa Barbara, here are 9 of the most famous celebrities who live in Santa Barbara, CA.
1. Oprah Winfrey
Popular talk show host, media executive, actress, and philanthropist Oprah Winfrey

was born in the town of Kosciusko, Mississippi, but now she calls the city of Santa Barbara home. She is best known for her time as the host of her TV program, The Oprah Winfrey Show, which ran from 1986 to 2011, though she has been in many more shows and movies and has been greatly involved in politics and the media.
Winfrey owns not one, but three properties

in Santa Barbara. Her 42-acre home known as the Promised Land has been her main base of operations since 2001. She purchased another 23-acre estate in 2015 and a 4-acre complex, formerly belonging to actor Jeff Bridges, in 2019.
2. Rob Lowe
Rob Lowe

is best known for his roles as Sodapop Curtis in The Outsiders, Sam Seaborn in The West Wing, and (my personal favorite) Chris Traeger in Parks and Recreation. He is known for having played characters that are jerks when he was younger, but his roles have become much more likable in recent years. Lowe was born in 1964 in Charlottesville, Virginia, and though he has had some troubled times in his early acting days, he is now a clean and sober husband and father with a rich and fulfilling life.
Lowe has owned several properties

in the Santa Barbara area. Though he sold the home he and his wife built in Montecito in 2005, they still own two properties and live in the area to this day.
3. Julia Louis-Dreyfus
Julia Louis-Dreyfus

is an actress and television/film producer most famous for her role as Elaine Benes in Seinfeld, and she won an Emmy for outstanding supporting actress in a comedy series for that role. She was also a regular on Saturday Night Live for a few years, and she has starred in a few more recent sitcoms, though none of her roles are as famous as that in Seinfeld. Dreyfus was born in 1961 and has been acting since the 1980s.
Dreyfus owns a home in Santa Barbara as well as one in Pacific Palisades, CA. Though she was born in New York City, she now lives in California with her husband, comedian Brad Hall.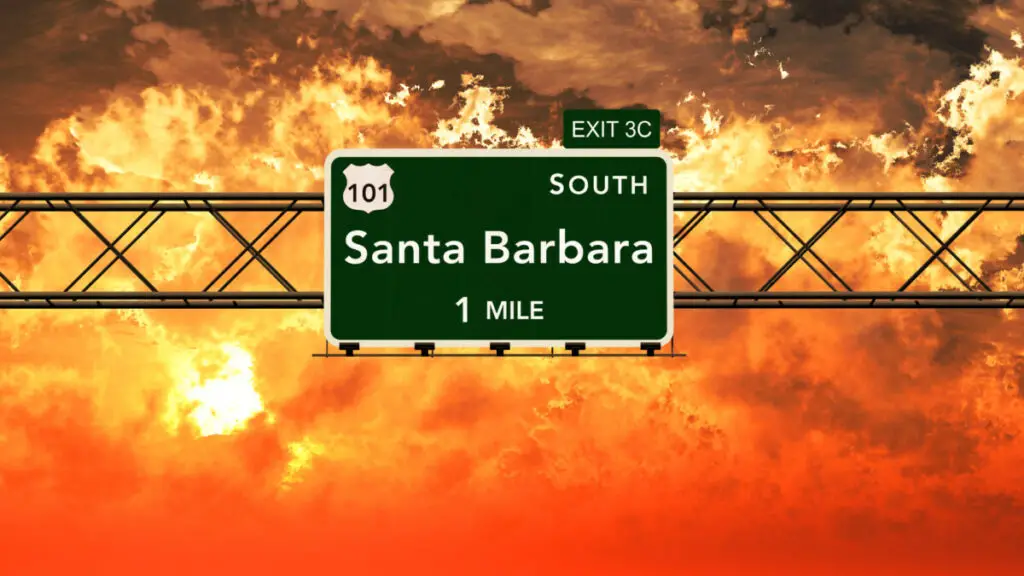 4. Carol Burnett
Carol Burnett

is an actress and comedian. She hosted her own comedy show called The Carol Burnett Show and has appeared in many films, including Annie as Miss Hannigan, and on Broadway. Burnett was born in San Antonio, Texas 1933 and lived through the Great Depression. She discovered a passion for acting and has been starring in shows, movies, and plays since the 1950s.
Burnett now lives in Santa Barbara

in a home that she bought and remodeled. She lives there with her husband Brian and their cat

.
5. Kathy Ireland
Kathy Ireland

is an actress most known for playing Destiny Demeanor in Loaded Weapon I, Wanda Saknussemm in Alien from LA, and Lucy Draper in Necessary Roughness. She is also a retired supermodel. She was born in 1963 in Glendale, California, and has been acting since the 1980s. However, she has retired and hasn't been in any movies since 2002.
She now lives in Santa Barbara

, not too far from her birthplace. She has been married since 1988 and has three children.
6. Jimmy Connors
Moving away from the long list of actors, another Santa Barbara resident is Jimmy Connors

, a retired professional tennis player. He was one of the leading tennis players in the 1970s and 80s. He plays left-handed and has won three Grand Slam tournaments. he was inducted into the International Tennis Hall of Fame in 1998. He has still kept up to date with the sport, acting as a commentator and coach, and writing several books.
Connors lives in Santa Barbara with his wife, Patti, who is a former Playboy model.
7. Gwyneth Paltrow
Gwyneth Paltrow

is an actress who is known for her roles as Viola De Lesseps in Shakespeare in Love, Helen in Sliding Doors, and Emma Woodhouse in Emma (1996). More recently, she has played Pepper Potts in several Avengers movies and was Georgina Hobart in The Politician. She was born in Los Angeles in 1972, though she moved to both Massachusetts and New York City before returning to California.
Paltrow purchased a property in Santa Barbara for $5 million and has built her dream home

. She lives there with her husband, writer/producer Brad Falchuk.
8. Martin Gore
Martin Gore

is a songwriter and musician who is best known as a founding member of the band Depeche Mode, a 1980s synth-pop band. He also created the movie soundtracks for Aquaman, The Fast and the Furious, and Say Anything. He was born in 1961 in the UK.
He now lives in Santa Barbara

with his wife of 8 years, Kerrilee Kaski. They have 2 children, and he also has 3 children from a previous marriage.
9. Dick Wolf
A man who works more behind the scenes in Hollywood, Dick Wolf

is a producer and writer. He is best known for producing Law and Order, Law and Order: Special Victim's Unit, and Law and Order: Criminal Intent. He also wrote for the show Hill Street Blues and many of the others show that he produced. He was born in New York City in 1946 but has spent most of his career in California.
Wolf lives in Santa Barbara

with his wife, Noelle Lippmann. They have been married for 16 years and have two children.
Honorable Mentions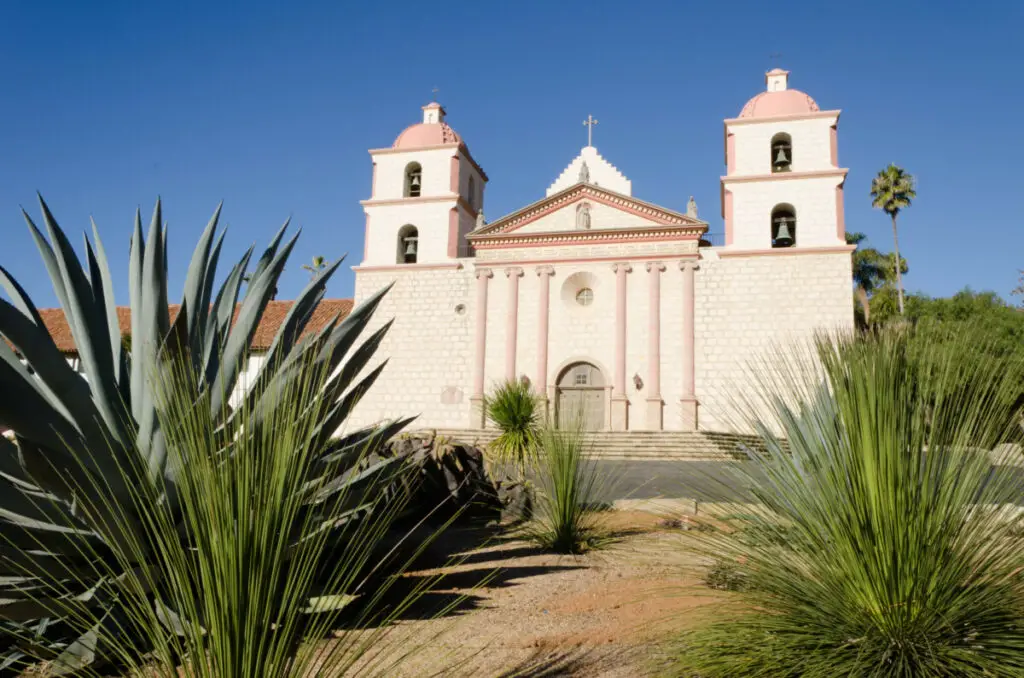 Other Celebrities
Ellen DeGeneres

is an actress, and comedian, who is best known for hosting The Ellen DeGeneres Show and as Dory in Finding Nemo. She and her wife, Arrested Development actress Portia de Rossi, have a hobby of buying and flipping houses. Several of their acquisitions have been in the city of Santa Barbara

. Ellen has owned $450 million in houses over the past 17 years, though her most recent purchase in Santa Barbara was only $2.9 million, which is on the low end for her.
Drew Barrymore

is an actress who was in 50 First Dates, Ever After: A Cinderella Story, Scream (1996), and ET. She has been acting since she was a child in the 1980s. She used to live in Santa Barbara with her two daughters, but she sold her Montecito home

in 2013.
Kirk Douglas

, actor in Spartacus, Ace in the Hole, and Lust for Life lived in Santa Barbara

for years, though his main residence was in Beverly Hills, CA. He died in 2020 at the age of 103, so he is not a current resident.
Fictional Characters
Real people are not the only ones to live in the beautiful city of Santa Barbara. Many fictional characters call the town home, and there are many shows and movies that take place there.
Santa Barbara is the setting for a 1984-1993 soap opera called Santa Barbara

. The story follows the lives of the wealthy Capwell family who live in, you guessed it, Santa Barbara. The show stars actors A Martinez, Marcy Walker, and Nancy Lee Grahn. This soap opera has a dramatic and scandal-ridden storyline and ran for 9 years.
Another show set in Santa Barbara is Psych. This TV show is about the exploits of Shawn Spencer, a highly observant (but also very ridiculous) man who solves crimes while pretending to be a psychic detective; he is helped by his trusty partner, Burton Guster, who is also a pharmaceutical salesman and sympathetic crier. The show takes place in Santa Barbara, though it was not filmed there. There are multiple aerial shots of the city in each episode, and there is a song in the episode Psych the Musical called "Santa Barbara Skies," which describes how Santa Barbara is the murder capital of the world (if the number of murders committed in the show actually happened, that would be true). The stars of the show include James Roday Rodriguez, Dulé Hill, Timothy Omundson, and Maggie Lawson.
Santa Barbara is a gorgeous town with a lot of celebrity residents, whether they are actors, producers, writers, athletes, or musicians. California has a vibrant art scene with San Francisco and Hollywood, so it makes sense that a lot of celebrities are living in one of the large cities in the state. If you go wandering around Santa Barbara, you may very well run into one of these famous celebrities.
Related Topics:
If you like the article above, here are some other similar articles you should check out!
Is There Public Transportation in Santa Barbara, California?

Is Santa Barbara, California a Liberal City?

17 Reasons Not to Move to Fresno, California