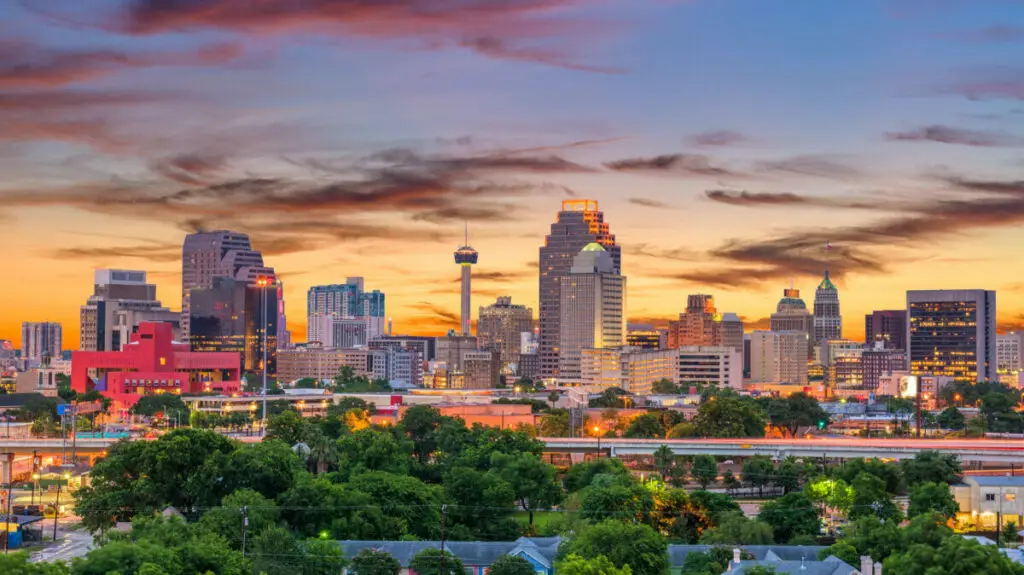 San Antonio, Texas is known for the Alamo and various other tourist attractions, but what celebrities have lived or currently live in this historic city? We have listed 9 of them below so you can find out.
1. George Strait (Singer)
Born May 18, 1952, in Poteet, Texas, George Strait is best known as a country singer but has also had a career as an actor and producer. Because he is of the most successful and influential recording artists of all time, he has been given the title "King of Country."
He first had success with his first single Unwound in 1981. In the 1980s, he was a prominent and pioneering figure in the neotraditional country movement, famed for his simple cowboy image and roots-oriented sound. Throughout the 1980s, 7 of his albums made it to number one on the country music list.
In the 2000s, he was named Artist of the Decade by the Academy of Country Music

and was elected into the Country Music Hall of Fame

in 2006. Other awards he won included many artists and albums of the year, many songs of the year, and a Special Achievement Award for getting 50 songs at number 1 throughout his career.
George also had a short career as an actor, as he has only appeared in 5 movies or shows. These included roles in films like The Soldier

, Pure Country

, Grand Champion

, King of the Hill

, and Pure Country 2: The Gift

. Throughout his career, all of his films and shows only were only rated 5.75/10 on average.
2. Emily Robinson (Singer)
Emily Strayer, later Emily Robinson, was born August 16, 1972, in Pittsfield, Massachusetts. Soon after she was born, her family moved to Addison, Texas. In 1989, she joined her sister's band after attending a bluegrass festival. Their band was called the Dixie Chicks and it took just a few years until they reached major success, as their 1998 and 1999 albums Wide Open Space and Fly both reached diamond record status.
By the time they had won 5 Grammys

in 2010, she decided to start working on a side project with a new band called Court Yard Hounds. With her first band the Dixie Chicks, she has won over 61 different awards out of their 111 nominations.
3. Tommy Lee Jones (Actor)
Born on September 15, 1946, in San Saba, Texas, Tommy Lee Jones is a very famous actor who has also had a career as a football player and as a director. He had a very simple childhood, but by the time he reached college, he was starting a football career at Harvard

. He played as a guard for the team in their 1968 undefeated season and was selected as a first-team All-Ivy League selection.
After graduating, he moved to New York and began his acting career on broadway. He appeared in many different plays during his time on broadway and slowly appeared in more and more films and TV shows. In 1983, he won his first Emmy

and that began his increased exposure as an actor.
Soon he began to appear in large films like JFK

, The Fugitive

, Batman Forever

, Men in Black

, and many more. He would end up winning many awards, including an Academy Award

for Best Supporting Actor for his work in The Fugitive and another dozen or so supporting actor awards throughout his career.
4. Armie Hammer & Elizabeth Chambers (Actors)
Born August 28, 1986, in Santa Monica has had a long career as an actor along with his wife, who was born August 18, 1982, in San Antonio. Armie Hammer started his career in many small roles which included appearances in shows like Arrested Development

, Veronica Mars, Gossip Girls

, and Desperate Housewives

.
In 2010, Armie made his breakthrough into the acting scene with his appearance in The Social Network

. Soon he began to make many more appearances in large films and became a very popular actor, showing up in major films like Mirror Mirror

, The Lone Ranger

, and The Man from U.N.C.L.E.

He has won awards like Best Star of Tomorrow and Outstanding Achievement in Cinema.
In 2010, he got married to Elizabeth Chambers, a local of San Antonio, and began living there with her. Elizabeth Chambers is a television personality who has appeared in things like Criminal Minds

, The Cooking Chanel, and The Food Network

. She began her career as a news correspondent and slowly worked her way up until she was head of her own cooking show.
5. "Stone Cold" Steve Austin (Wrestler)
Born December 18, 1964, in Austin, Texas, Steve Austin, better known by his wrestling nickname "Stone Cold", has had a lot of success both in and outside of the ring. From an early age, Steve was interested in football and played in college as both a linebacker and defensive end, but he stopped due to a knee injury. Soon after this, he got his first experience wrestling by seeing a wrestling event in Houston.
He would start by joining the World Class Championship Wrestling, where he would learn many technical moves and the basics, and he eventually moved to the more popular World Championship Wrestling. It was here that Steve would win his first championship belt in team wrestling and develop a name for himself.
It wasn't until 1995 that he would join the WWE. From here he would find major success by winning his first tournament individually. Stone Cold would continue to participate in WWE until 2003 when he retired from the sport, but not before becoming one of the most famous wrestlers along with the likes of Dwayne "The Rock" Johnson and John Cena.
6. Gregg Popovich (Basketball Coach)
Born January 28, 1949, in East Chicago, Indiana, Gregg Popovich has become one of the most famous basketball coaches in the US and is currently the president of the San Antonio Spurs

. Gregg always had an interest in basketball as he played for 4 years while he attended the United States Air Force Academy

. After graduating, he served his required 5 years of active duty, during which he toured East Europe and the Soviet Union with the U.S. Armed Forces Basketball Team.
Once getting back, he quickly became a coach, with his starting job being an assistant coach for the Armed Forces Team. In 1994, Gregg became the general manager for the San Antonio Spurs and quickly began to make moves in an effort of winning a championship. And he was very successful in this effort as the Spurs ended up winning 5 championships during his time and he won 3 Coach of the Year awards.
He would eventually be placed as the head coach for Team USA for the 2020 Tokyo Olympics, and he led the team to a gold medal. He is also considered to be in the top 15 best NBA coaches ever. He also currently holds the title for a head coach with the most wins ever, passing the previous record holder with having played 370 fewer games.
7. Tim Duncan (Basketball Player)
Born April 25, 1976, in Saint Croix, Virgin Islands, Tim Duncan is just one of the key players who played for Gregg Popovich's NBA Championship-winning teams. After impressing just about everyone throughout the nation during his time in college for Wake Forest

Tim Duncan was picked up by the Spurs with the first pick of the 1997 draft.
Duncan began to impress players and coaches very quickly in his first season, and in his rookie year, he was voted into the All-Star Game. Throughout his career, he ended up being one of the main leaders for the Spurs team and was part of all 5 Spurs teams that won a championship. He won Finals MVP 3 times and would win NBA MVP twice during his career. The list of awards continues to go on. He was even put into the NBA Hall of Fame.
8. Manu Ginobili (Basketball Player)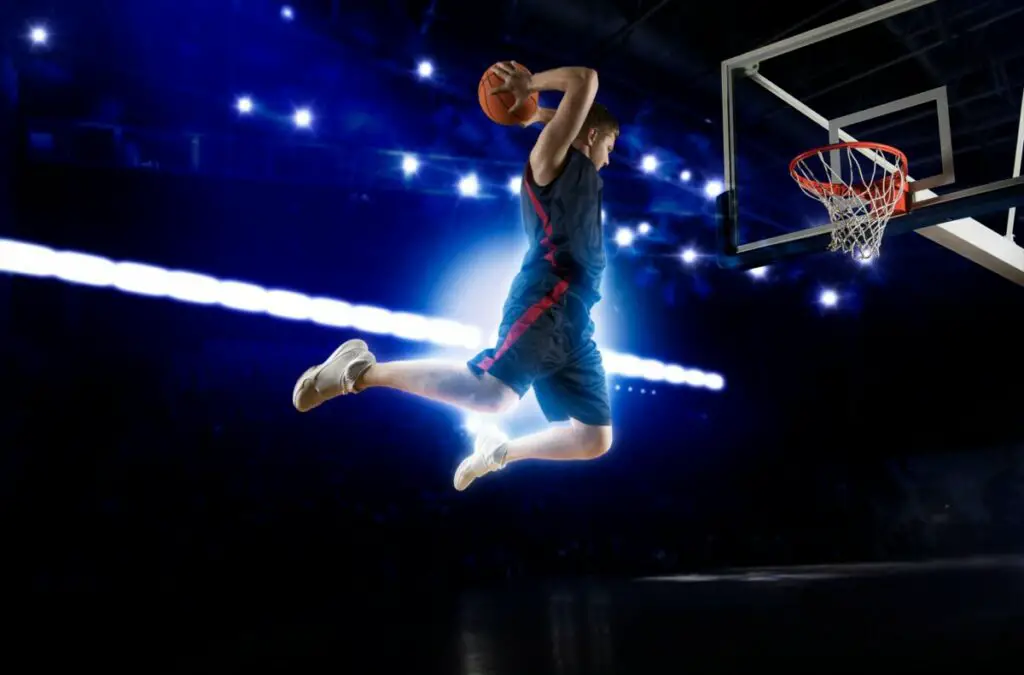 Born July 28, 1977, in Bahía Blanca, Argentina, Manu was the other leader for the Spurs during the majority of their championship runs. He originally played in both the Argentinian and Italian Basketball League before joining the Spurs in 2002. Manu would end up playing alongside Tim Duncan while winning 4 NBA Championships.
Manu was named an All-Star twice during his career and helped lead his nation to several medals, including a gold medal in 2004 and a bronze medal in 2008. He also is one of the very few players who can claim that their number is retired in multiple countries, as both the Spurs (USA) and CABB (Argentina) have retired his number.
9. David Robinson (Basketball Player)
Born August 6, 1965, in Key West, Florida, David was one of the early players who helped establish the Spurs dynasty. In 1989 he signed with the San Antonio Spurs, and during his 14-year-long career he helped them along with Tim Duncan win two NBA Championships before retiring, having only ever been a Spur. David also managed to win an NBA MVP award during his career, as well as many other awards, and has since been inducted into the NBA Hall of Fame.