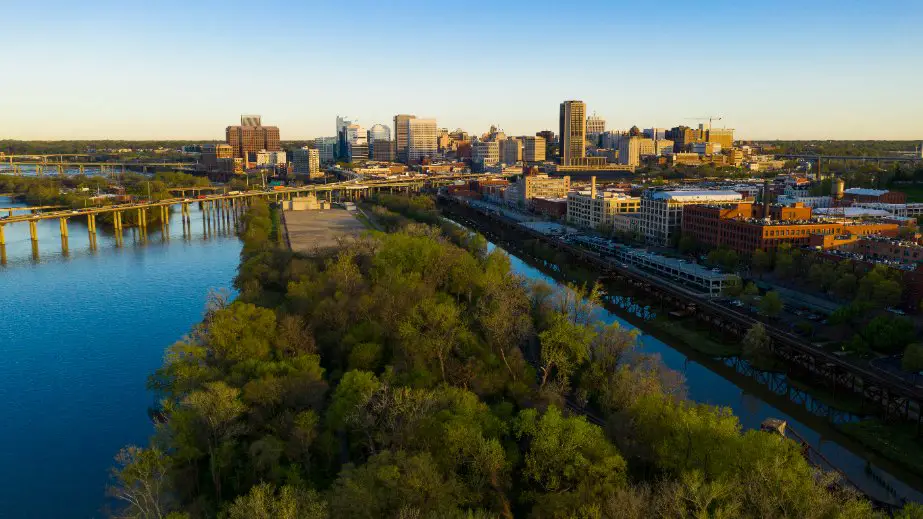 Virginia, known as the state for lovers, is a beautiful place full of greenery and abundant city life. It is a place that many call home, including some well-known celebrities! But who has notably lived in Richmond?
1. Christopher Ayres
Christopher Ayres is renowned for his work as a voice actor, actor, director, choreographer, and fighting choreographer in a variety of shows from Broadway, Funimation, and in Houston, Texas Theatre Community. (source). He lived in Richmond, Virginia until he was 12 years old. His first acting gig was in Richmond Virginia as an actor in a commercial for Lollipop Soft Drinks when he was six years old.
When he was twelve years old, he moved to Alief, Texas nearby Houston. After high school, he went to a smaller college in Texas and studied theatre. Some of the parts and experiences he was well known for are his voiceovers in several animes. He had some extra roles in shows such as Saint Seiya, A Tree of Palme, and Initial D. (source). He had a breakthrough and ended up voicing some large roles in the anime world like Frieza in Dragon Ball Z Kai in the series and in some of the movies. (source). He also played Prince Soma in Black Butler and Major Corset in Panty and Stocking with Garterbelt.
He also did a vast amount of directing in the Houston Texas Theatre Community for shows like Man of La Mancha, Cabaret, and The Rocky Horror Show. He even had a role on Broadway for Slightly in Peter Pan as an understudy. (source).
He was beloved for all that he did, especially in the anime community. He died of Chronic Obstructive Pulmonary Disease (COPD) in October of 2021.
2. Alice Bowman
Alice Bowman was born in 1960 in Richmond, Virginia. She grew up in this area and has had a deep love for space since a young age. She grew up and watched Project Gemini, NASA's second human space flight program in the mid-'60s. She also watched the Apolo 11 takeoff. Ultimately, she ended up going to college for physics and chemistry at the University of Virginia. (source).
She has worked in many aspects of the science field, such as working with infrared devices and anti-cancer drugs. She is most notably known for managing the New Horizons mission to Pluto. She even gained the nickname "MOM" as she was the first woman to ever take the role of Operation Manager. (source). She leads 44 people and five in-space crafts with one in development. (source).
3. Peter Hamby
Peter Hamby was born August 21, 1981, in Richmond, Virginia, and grew up there. He eventually went to Georgetown University and New York University for journalism. He has excelled in journalism ever since 2005 when he was hired by CNN. He produced The Situation Room with Wolf Blitzer and was awarded many Emmys. He also was known for his political work with several different presidential campaigns of Mitt Romney, Hillary Clinton, John McCain, and Sarah Palin.
After covering the 2012 election, he took a break and became a fellow at Harvard University. While he was there, he wrote a study about how social media was shifting how people report politics called "Did Twitter Kill the Boys on the Bus?" (source).
In 2015, he started to work for Snapchat as the head of news. He is specifically known for starting Snapchat's first show, Good Luck America, which is one of the most influential news sources for people under the age of 25. He has interviewed an exceedingly large number of political figures on this show such as Barack Obama, Hillary Clinton, Bill Clinton, Joe Biden, and Bernie Sanders. (source).
Peter Hamby also co-created a show entitled EMBEDS, which is a comedy about young journalists following a presidential campaign that ran in 2016. (source).
4. Morgan Bullock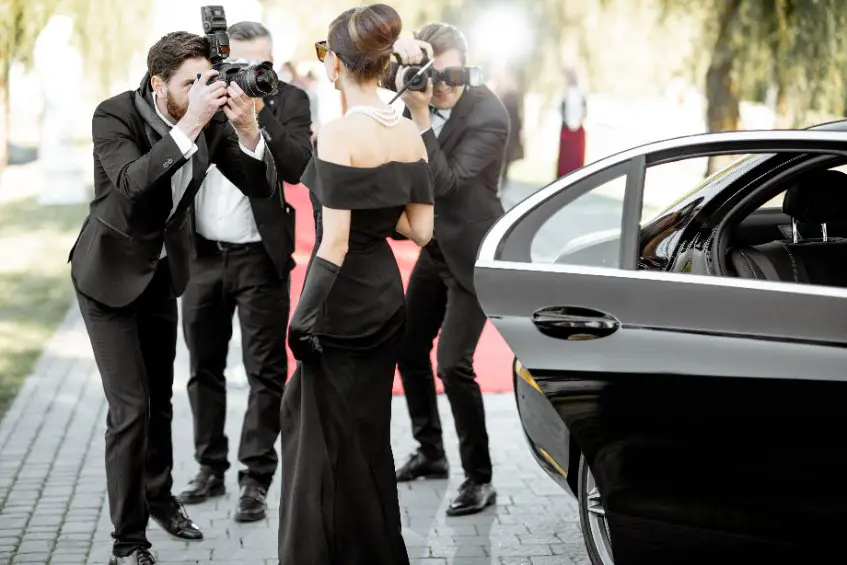 Morgan Bullock is known for her dancing. She started dancing young, at around three years old. At ten years old, she discovered Irish Dancing and fell in love with the style. This led her to go to the Baffa School of Irish Dance in Richmond, Virginia. She has studied under Jesse and Megan Baffa, who both have been on tour in Riverdance. (source). Before she became a viral sensation, she placed 43rd in the Irish Dance World Championship.
What caused her rise to fame? A TikTok video of her dancing to "Savage" by Megan Thee Stallion. This led to her going viral and getting connected with many impressive figures such as Irish Prime Minister Leo Varadkar, Tina Knowles, Emma Dabiri, and The Shade Room. The Irish Prime Minister invited her to Ireland to dance in the Saint Patrick's Day parade in Ireland in 2021. Sadly, due to COVID, she was unable to attend. However, she did perform for the US Embassy of Ireland through technology. (source).
She is pursuing education as she is pursuing dance. She is currently in her fourth year of her master of Education. (source).
5. Sylvia Harris
Sylvia Harris was born in 1953 in Richmond, Virginia. At a young age, she experienced racial conflict. She grew up during a time of desegregation and experienced that process throughout her early education. She eventually made it into Virginia Commonwealth University and got her Bachelor of Fine Arts under another renowned designer, Phillip B Meggs. (source).
After she got her education, she moved to Boston and began to work with a man named Chris Pullman. She was mentored by him and through his guidance was led to a career in graphic design. (source). She went to Yale School of Art and got a graduate degree.
After her education, she went on to create a company with two of her classmates called Two Twelve Associates, Incorporated. During her time within this company, she and her associates worked on "public information design". This means that they focused on making information easier to access to the public. They did this with Citibank when they helped design their first ATM and when they helped a zoo redesign some displays. (source).
Eventually, she started her own company called Sylvia Harris LLC which is now known as Citizen Research and Design. (source). Her main goal was to create information systems that looked good, were effective at portraying information, and were helpful to the public. One of the large design changes she made was to the US Census. She was the main creative director on the project, but she utilized all the people she had previously worked for, worked with, and even some students she was teaching to help her in this project.
6. Tru Collins
Tru Collins was born in Richmond, Virginia. She has had a remarkable amount of education opportunities, such as learning at the Professional Performing Arts School in Manhattan and studying ballet with the American Ballet Theatre. (source). She also had a songwriter scholarship and went to school at New York University and The New School. (source).
She has had many debuts on television. She guest-starred in Masters of Sex and in Spring Awakening. Eventually, she gained a role in an MTV show called Awkward. (source).
In her singing career, she has opened for Aretha Franklin with another famous singer named Latrice Barrett at Nokia Theatre Times Square in 2009. She also has traveled with the Trans-Siberian Orchestra as a vocalist. (source).
7. Tinsley Mortimer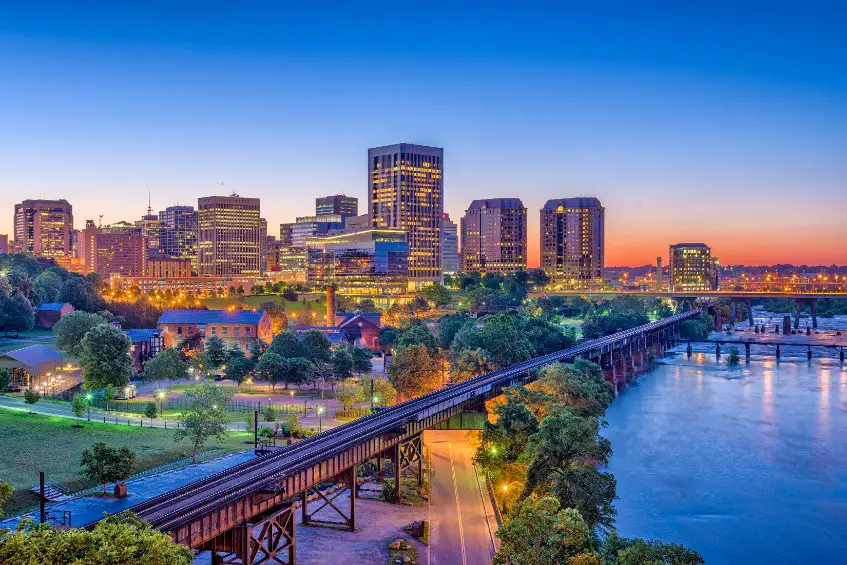 Tinsley Mortimer was born in Richmond, Virginia. She even went to a private Episcopal school in Richmond called Saint Catherines. She is famous for working in the fashion industry. She began her career as a beauty assistant at Vogue. Eventually, she would create several different fashion lines. She would also help create different makeup products, show up in different magazines, and premiere in shows like Gossip Girls.
She even created her own television show called High Society which burned out quickly after production. More recently, you can see her in The Real Housewives of New York television show and with a houseware line, fashion line, and false lashes. (source).
8. Eloise Page
Eloise Page was born in Richmond, Virginia in 1920. She got a master's degree in Political Science from George Washington University. After she graduated, she worked for the British War Relief Society. After that, she began US intelligence work in 1942. She became the first female Deputy Director of the Intelligence Community in the CIA. She received many medals for her work and was a well-respected terrorism expert. After retirement, she consulted with the Defense Intelligence Agency and taught at the National Defense University. (source).
9. David Baldacci
David Baldacci was born in Richmond, Virginia. He went to school and got a bachelor's degree in political science from Virginia Commonwealth University and got his doctorate from the University of Virginia School of Law. He practiced law for nine years. While practicing law, he began to write novels. Now, he has published over 40 books. Many of the books he has written have been made into movies. He has had significant success with his books. (source).
With all of this information about celebrities that live in Richmond, a person cannot help but feel an additional amount of love and respect for magnificent Virginia!
Related Topics:
If you like the article above, here are some other similar articles you should check out!
13 Best Family Neighborhoods in Richmond, Virginia

17 Reasons Not to Move to Richmond, Virginia

Is Richmond, Virginia a Liberal City?