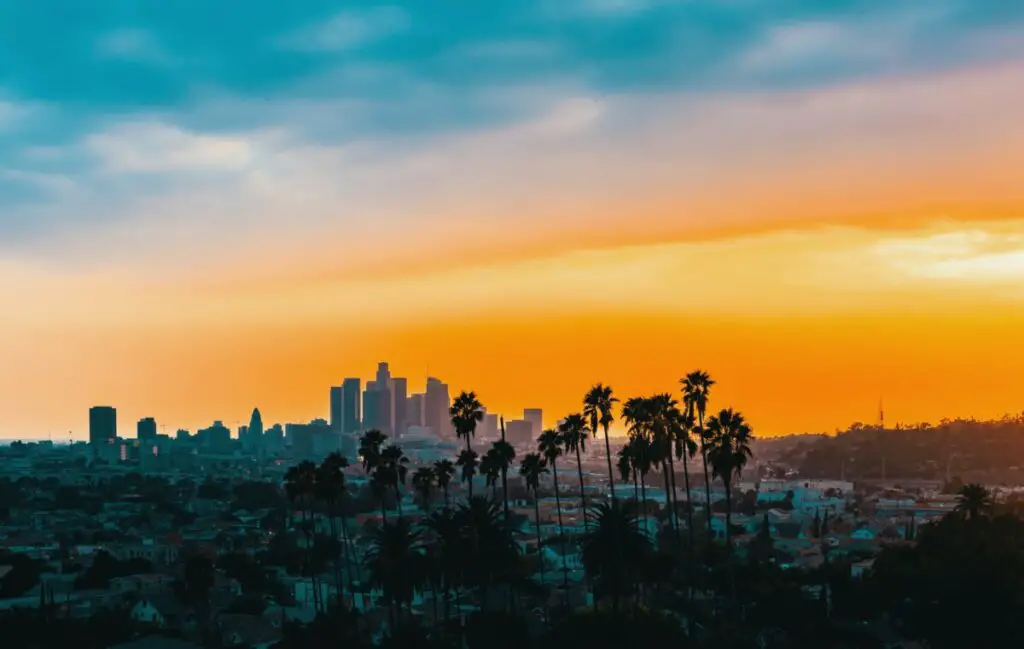 The town of Rancho Cucamonga is not the most well-known city in California. Located to the east of Los Angeles, it attracts many families whose parents commute to Los Angeles for work. Many celebrities have called the city of Rancho Cucamonga home. Today, let's talk about just 9 of them.
1. Leah Pruitt
Leah Pruitt

was born and raised in Rancho Cucamonga, California. Currently, she plays soccer professionally for the Orlando Pride as a forward. Pruitt began playing soccer at an early age and was a varsity player on her high school team for 4 years. During her time at Alta Loma High School in Rancho Cucamonga, Pruitt broke school records by scoring 41 goals in a single season. She also played on a club team and won multiple national championships.
San Diego State University had its eye on Pruitt for a while and she committed to play soccer there in 2012. In 2015, she started playing for the college team and was put in as a starter until she got a knee injury late in the season. Even with the injury putting a damper on her season, Pruitt was named the Mountain West Conference Freshman of the Year. The next year, Leah Pruitt transferred to the University of Southern California. While there, she wasn't a starter but still made appearances and 21 games.
When she completed her college career, Pruitt put up a high number of goals and assists and was an All-PAC 12 and All-Region first-team member. 2018 marked the year that Leah Pruitt begin playing soccer professionally. She started playing for LA Villa and was the Coastal Conference Offensive Player of the Year.
2. Craig Taylor
Craig Taylor frequently appeared on episodes of the popular TV series Malcolm in the Middle. In the series, Taylor portrayed Malcolm's asthmatic and wheelchair-bound best friend Stevie. He also had a role in the film Matilda. Currently, Taylor works not as an actor but as a tattoo artist.
3. Matt and Nick Jackson
Matt and Nick Jackson a part of a professional wrestling tag team called the Young Bucks

. The brothers grew up in California and spent most of their childhood years living in the city of Rancho Cucamonga. Their younger brother Malachi is also a professional wrestler. The brothers, just like any siblings, wrestled with each other growing up but were able to turn their skills and charisma into successful careers. They began training to wrestle professionally at the Revolution Pro Wrestling school under the expertise of Ron Rivera. The pair joined their first professional match in 2004.
That same year, Matt opened his own wrestling company called High-Risk Wrestling, which he ran with the help of his brothers. With the help of connections that Matt and Nick made through the wrestling company they ran, they entered the high-risk wrestling circuit. This included being part of the main event and Highway to Hell and doing a taping for television for the National Wrestling Alliance. They went on to work for Pro Wrestling Guerilla and were quite successful. The Young Bucks soon became DTWG world tag team champions.
Although the pair have had their fair share of feuds with each other and other wrestlers, they are still prominent faces in the tag team wrestling industry. They hold multiple championships each year and are the first Tag Team duo to win every one of NJPW's team championships. Currently, Matt and Nick Nick are both married and have children. Matt's family consists of him, his wife, his daughter Kourtney, and his son Zachary. Nick has three children named Allison, Gregory, and Michael with his wife Ellen.
4. Lionel Manuel
Lionel Manuel

was a professional football player. The wide receiver was born and raised in Rancho Cucamonga, California. After high school, he begin to play college football at Citrus College but later transferred to the University of the Pacific. Well playing for the Tigers Manuel was a ride receiver and running back.
In 1984, Lionel Manuel was drafted into the NFL to play for the New York Giants. He found success on the team and even became a Super Bowl champion with them. The wide receiver caught 65 passes over 1000 yards in addition to scoring 4 touchdowns in one of his best seasons.
Although Manuel wanted to continue to play football professionally, his career was slowing down in 1990 after he suffered several injuries. Before retirement, he won yet another Super Bowl ring with the New York Giants. Manuel's love for the sport continued, and after retiring in 1993, the former star player became a coach to many football teams. In fact, in 2012, Lionel Manuel became a member of the University of the Pacific Hall of Fame. In addition to these athletic pursuits, Manuel has made achievements in other areas of his life by becoming a professional chef and restaurateur.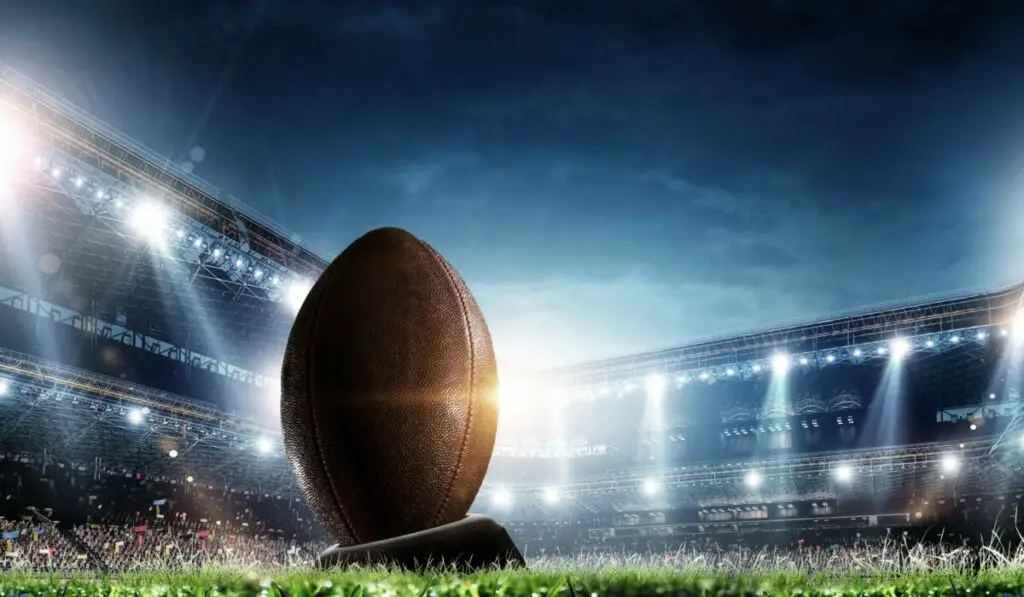 5. Charles Castronovo
Charles Castronovo

is a renowned opera tenor. The operatic star was born in New York but raised in Rancho Cucamonga, California. Casanova started off as a resident at the Los Angeles opera. In 1999, he joined the Metropolitan Opera Lindemann Young Artist Development Program and began building his repertoire by performing in shows throughout the United States, including Pittsburgh, Boston, Portland, Minnesota, Colorado, and Michigan. Charles Castronovo performed in Europe as well, making his debut there in 2000 at the Savonlinna Festival.
Currently, Castronovo is a frequent guest at theaters in Vienna, London, Berlin, Paris, Rome, San Francisco, Los Angeles, and Munich. Resulting of his booming tenor voice, Castronovo has been acclaimed internationally and sings in some of the world's leading opera houses.
6. Carlos Bocanegra
Carlos Bocanegra

is a highly accomplished former professional soccer player. Bocanegra's father is from Mexico and he was raised in a suburb of Rancho Cucamonga called Alta Loma. His only brother Diego also played soccer and currently coaches the University of Houston women's soccer team. They both excelled on the high school team and played club soccer.
Before graduating high school, Carlos Bocanegra was highly sought after by many college teams, not just in soccer but also as an American football player. Carlos, however, chose to pursue soccer and went on to play for the University of California Los Angeles.
He did well as part of the UCLA team and became a member of the UCLA athletics Hall of Fame in 2013. Bocanegra was selected to play major league soccer in 2000 by the Chicago Fire soccer team. He won quite a few awards while playing for the Fire, being named MLS Rookie of the Year his first season and MLS Defender of the Year twice. Later Bocanegra began playing soccer internationally. He played professionally in England, Scotland, France, and Spain over his 10-year-long international career.
Bocanegra joined the over 100 caps club and served as a team captain for 6 years. The year after he retired from playing soccer professionally, Carlos Bocanegra became the Technical Director of the professional soccer team Atlanta United. Just a few years later, he was named co-chair of the technical development committee at US Soccer and vice president of Atlanta United. For his contributions to the sport both on and off the field, Bocanegra was inducted into the National Soccer Hall of Fame in 2020.
7. Darren Collison
Darren Collison

was born to Dennis and June Griffith, two athletes who represented the Republic of Guyana, which is located off the coast of South Africa. With two elite athletes as parents, it is no surprise that Darren inherited a bit of that and became a professional basketball player. After graduating high school in Rancho Cucamonga, Collison played for UCLA's men's basketball team. At the end of his college career, he was tied for the most games ever played, as he participated in 142 games. Darren Collison was also given the Frances Pomeroy Naismith Award and named the team's MVP.
In the 2009 NBA drafts, Collison was one of the top point guard prospects and was chosen to play for the New Orleans Hornets, where he won Rookie of the Year and made a record-breaking number of assists. Darren Collison played in the NBA until his retirement in 2019.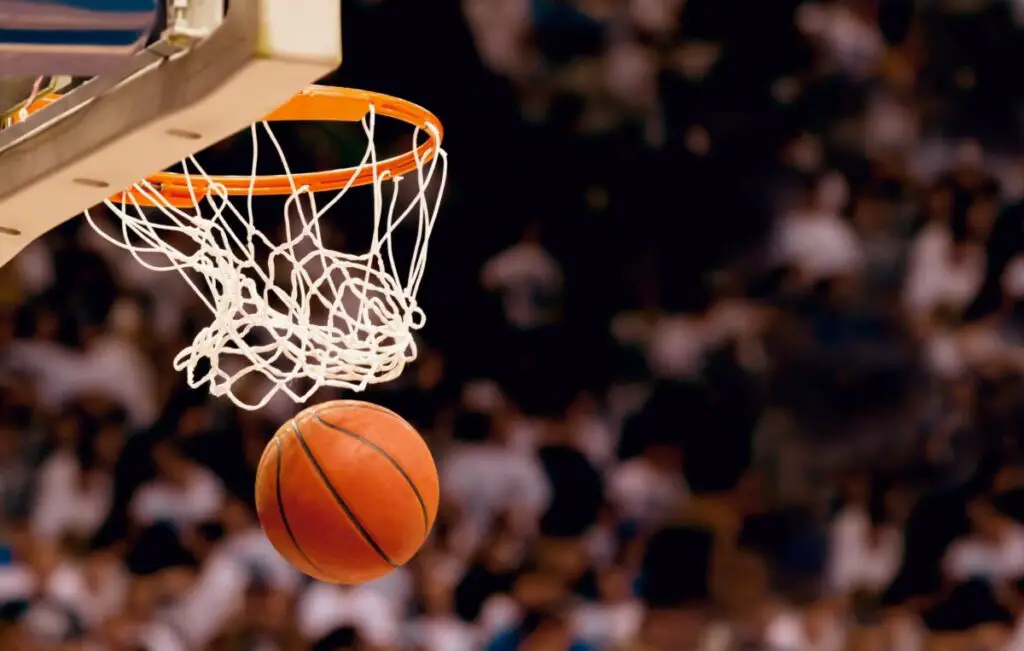 8. Andrew Vasquez
The current baseball pitcher for the Philadelphia Phillies is Andrew Vasquez

, a Rancho Cucamonga native. After graduating from Los Osos High School, Vasquez was chosen in the Major League Baseball draft. However, Vasquez decided to play college baseball first at the University of California Santa Barbara. Four years later, once he had graduated from UCSB, Andrew Vasquez signed with the Minnesota Twins. During this time Vasquez didn't get much playing time with the Twins, so he continue to play on other rookie-level or minor-league teams.
He was finally called to Major Leagues in 2018 but was unable to play during the 2020 season because of the Covid-19 pandemic. In 2021 Vasquez joined the Los Angeles Dodgers and was added to the roster. The next season Vasquez signed onto the Toronto Blue Jays but suffered an ankle injury. After healing from his injury, Vasquez joined the Philadelphia Phillies.
9. Young Noble
Young Noble

is a rapper from Rancho Cucamonga, California who is best known for being part of the group Outlawz which was founded by the iconic Tupac Shakur. Noble joined the group just before Tupac's death in 1996. Although Tupac was no longer with them, the group continued to release music. Currently, Young Noble isn't releasing much music but is focused on his family and overcoming current health problems.