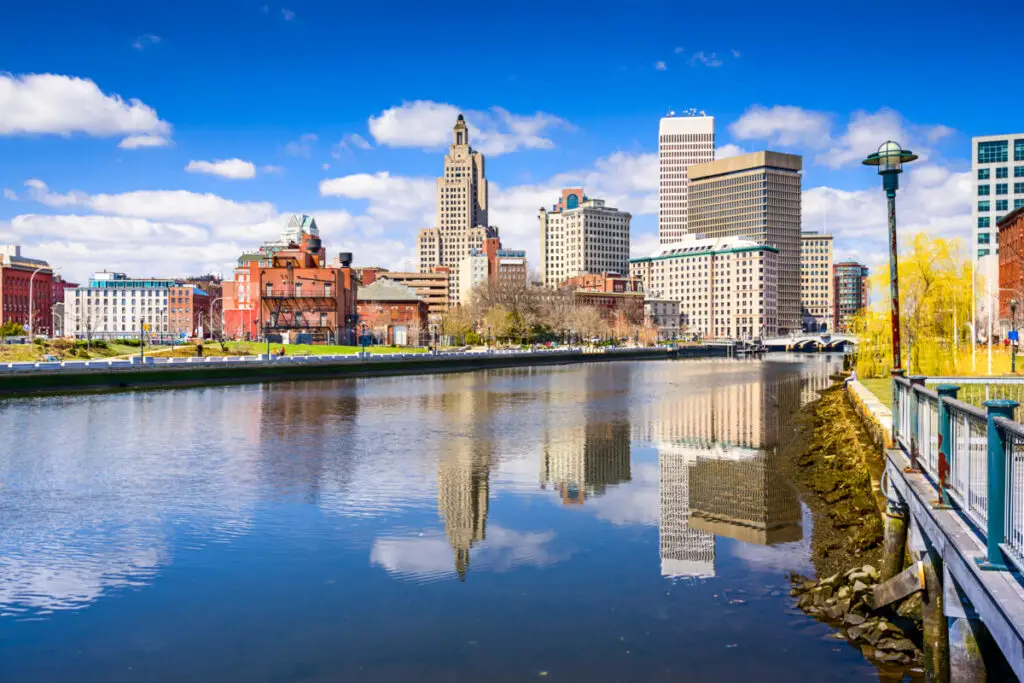 Providence, Rhode Island is a popular city for celebrities to visit or play shows in, but how many of them actually live or have lived in Providence? If you live in Providence or you're looking to move there and want to know which celebrities you may just run into while in public, you've come to the right place.
Read more to find our list of celebrities who own homes or spent a lot of time in Providence and learn more about the famous people with ties to the capital of Rhode Island.
1. Seth Macfarlane
The famous television actor, director, and animation show creator Seth Macfarlane earned his Bachelor of Fine Arts in animation at Rhode Island School of Design, located in Providence. He would then go on to create the widely popular adult animated show Family Guy

for FOX, for which he voices the main characters Peter Griffin, Stewy Griffin, Brian Griffin, and Glenn Quagmire, as well as other characters that appear in various episodes.
Family Guy grew in popularity quickly because of its twisted, offensive, and often politically incorrect humor, and the show follows a Rhode Island family as they navigate everyday situations and their diverse family dynamic and family issues. The show features several Rhode Island landmarks and depicts the Rhode Island charm
Seth Macfarlane also directed and acted in his wildly popular live-action show by the name The Orville. The show went on for 2 seasons on FOX live TV. For season 3, the name changed to The Orville: New Horizons. The third season was released to stream exclusively on Hulu. Season 3 features longer and more serious episodes, whereas seasons 1 and 2 feature shorter episodes that focus more on the show's wit and humor.
This futuristic science fiction series is very different from Family Guy and follows Ed Mercer, a lead officer of The Orville, a planetary exploration spaceship. The show explores the adventures of Ed and how he and his friends navigate new planets and their relationships with each other, as well as their relationships with various extra-terrestrial beings that they encounter.
Seth Macfarlane currently lives in Beverly Hills, California, but given how much his time spent studying in Rhode Island has influenced his career and the shows he created, it's obvious how much Providence means to him.
2. Meredith Vieira
Meredith Vieira

, co-anchor and host of The Today Show, was born in and spent much of her life in Providence, Rhode Island, though she currently lives with her family in New York, near where The Today Show is filmed. She attended an all-girls school in Providence before moving to Massachusetts in 1971, where she studied English at Tufts University.
Vieira began her career as a news announcer for a local Massachusetts radio show in 1975, then later reported for a local news channel in Providence, where she grew up. By 1979, she became an investigative reporter for a new station in New York City before transitioning to reporting for CBS and CBS Morning News for a decade.
She would then go on to become the original moderator and co-host for the daytime talk show The View, and during this time she also hosted the game show Who Wants to Be a Millionaire. After she left The View to focus on hosting Who Wants to Be a Millionaire, she later began her time as co-anchor of The Today Show and created her own afternoon daytime talk show, which is called The Meredith Vieira Show. As of today, she continues to co-anchor for The Today Show and hosts another game show called 25 Words or Less.
3. Paul "DJ Pauly D" DelVecchio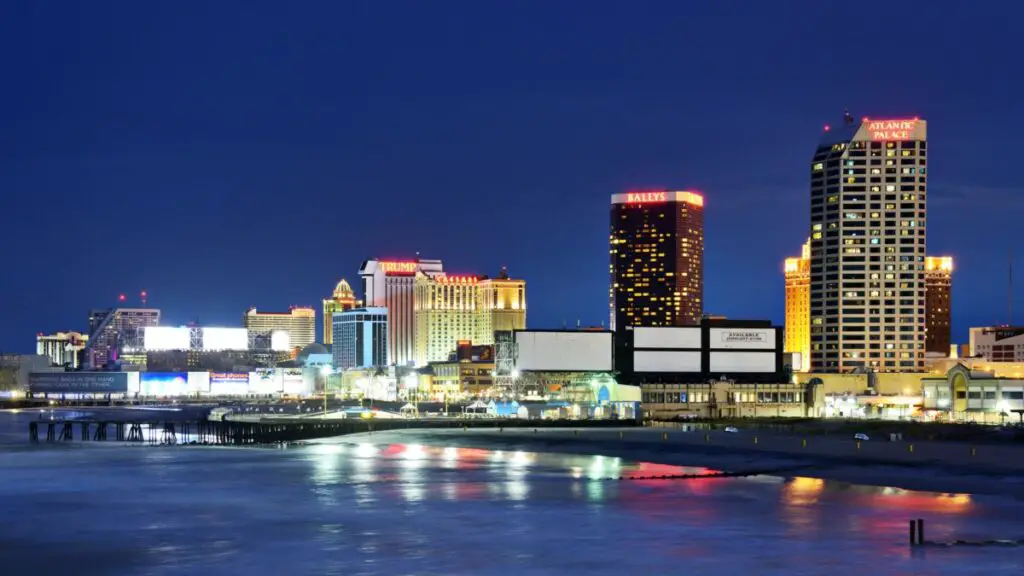 DJ Pauly D

is a famous reality television star that is most known for his repeated appearance on the TV show Jersey Shore. He currently owns a home in Providence and often credits his time DJ-ing at multiple bars and clubs in Providence for what started his career, reminding people that he is from Rhode Island and not New Jersey, as many people think that he is from New Jersey.
He began his career as a DJ for birthday parties and school events before joining the adult scene by playing at bars and clubs around Providence. Later, he would go on to join the cast of Jersey Shore in 2009. While the show received a lot of backlash for many of its cast members not actually being from New Jersey and for the show perpetuating Italian stereotypes, Paul Delvecchio openly prides himself in his Providence and Italian American roots.
4. Richard Jenkins
Born in Illinois, Richard Jenkins

is a famous actor and comedian who started his career and discovered his passion for acting by performing for the Trinity Repertory Company

, a regional theatre located in Providence, Rhode Island, where he made his debut in his first film.
Jenkins is best known for his roles in the HBO drama series Six Feet Under, and in the films Burn After Reading, Step Brothers, Let Me In, Jack Reacher, The Cabin In The Woods, The Shape of Water, The Last Shift, and The Humans.
While he didn't move to Rhode Island until after he graduated from college in Illinois, he credits much of his success and the start of his career to Providence and the theatre he performed for.
5. Cormac McCarthy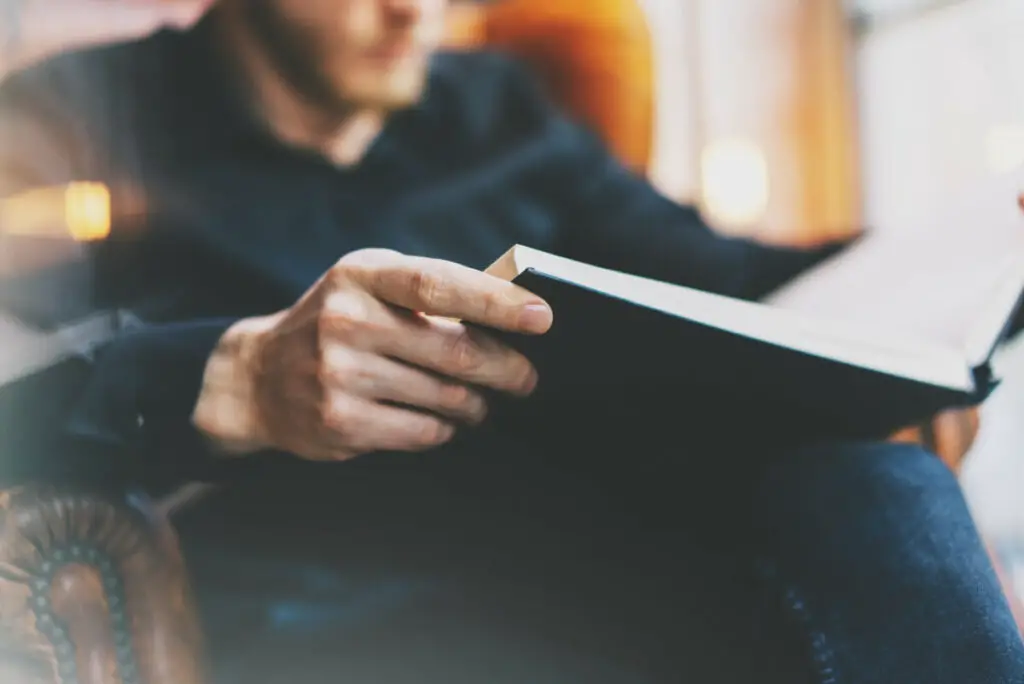 The famous author Cormac McCarthy was most notable for his popular western novels and for being considered one of the greatest American contemporary writers. He was born and spent much of his childhood in Providence, Rhode Island, but later moved to Tennessee.
One of his most popular

and iconic books include Blood Meridian, Suttree, and The Crossing. While these books take place in the west, these books are very different from many westerns and focus more on metaphysics and history. Even the author of the wildly popular book The Infinite Jest, David Foster Wallace, has a copy of Blood Meridian in his home all marked up and studied. McCarthy is highly regarded in the literature and English community.
6. Wylie Dufresne
The famous chef Wylie Dufresne

, known most notably for his innovative scientific cooking techniques and for judging several seasons of Top Chef, was born and raised in Providence, Rhode Island. While he has moved around the east coast throughout his lifetime, his roots remain in Providence.
Dufresne was nominated as Rising Star Chef in 2000, was named one of America's Ten Best Chefs by Food & Wine Magazine, and was nominated Best Chef New York by the James Beard Foundation.
In 2006, he competed in Iron Chef America, where he placed 2nd. He also judged Top Chef during seasons 2, 4, 5, 7, and 12, and was later invited to compete in Top Chef Masters in 2009, where he took 3rd place. He taught the winner in his appearance of the United Kingdom Masterchef, then later won Best NYC Chef for James Beard Foundation. This was his first win after 9 nominations, which was likely a relief.
7. Susan Eisenberg
Susan Eisenberg

is a famous actress, most known for her voice acting role as Wonder Woman in DC's animated television series Justice League. She was born in Providence, Rhode Island, where she spent much of her early life.
Eisenberg also voices Wonder Woman in several animated Justice League spinoffs, as well as Superman/Batman: Apocolypse, and Injustice: Gods Among Us. She has also voiced other roles, such as Sela in Avatar: The Last Airbender, Viper in Jackie Chan Adventures, and Shaak Li in Star Wars: The Force Unleashed, as well as various video games.
8. Viola Davis
The famous actress Viola Davis

attended and studied theatre at Rhode Island College for several years, where she eventually graduated in 1988. She has earned various awards for her acting, including two Tony Awards, an Academy Award, and Primetime Emmy Award.
Viola Davis is best known for her roles in the film adaptation of the play Doubt, the films Solaris, Traffic, and Syriana, and the television shows Law & Order: Special Victims Unit and Law & Order: Criminal Intent.
She began her acting career performing in various broadway productions, but she credits the start of her career to her time studying theatre at Rhode Island College in Providence.
9. H.P. Lovecraft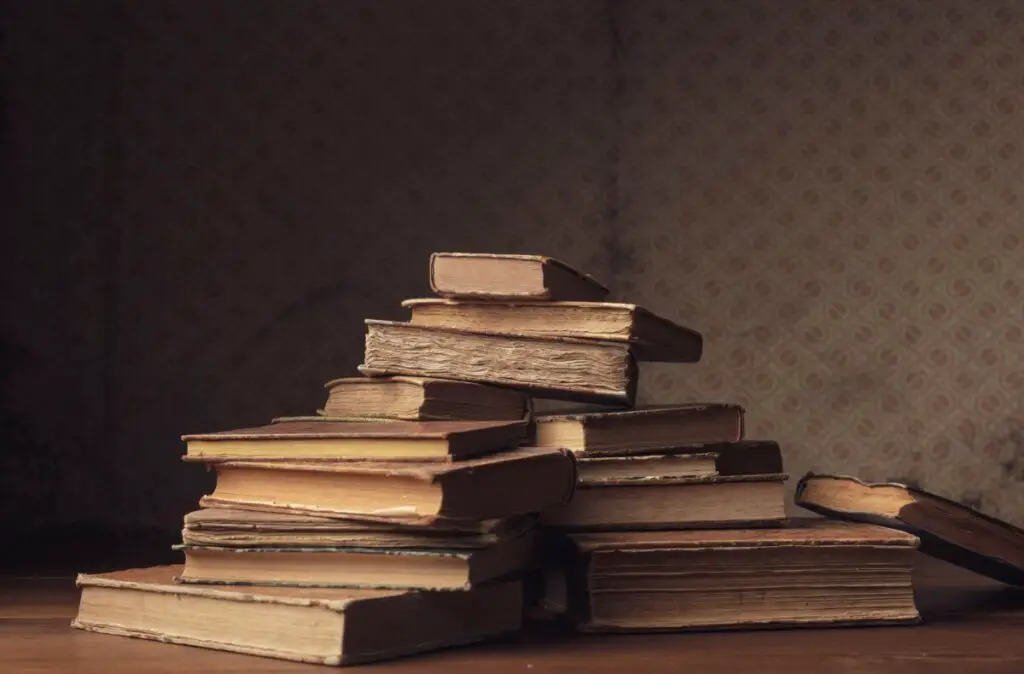 Howard Philip Lovecraft

, better known as H.P. Lovecraft, was born in 1890 and died in 1937, but remains a legendary writer, especially in the horror genre. He spent most of his life away from Providence but returned to his birthplace in 1933, where he wrote and published some of his most famous works. These works include his books The Dream-Quest of Unknown Kadath, The Case of Charles Dexter Ward, The Shadow over Innsmouth, and The Call of Cthulhu.
Lovecraft's novels heavily influenced various media in the horror genre, including later literature, cinematography, and video games. Oftentimes, Lovecraft's horror novels focus less on gore and more on the unknown and incomprehensible, inciting fear in his characters and readers. Many horror fans credit H.P. Lovecraft for changing the horror genre for the better.