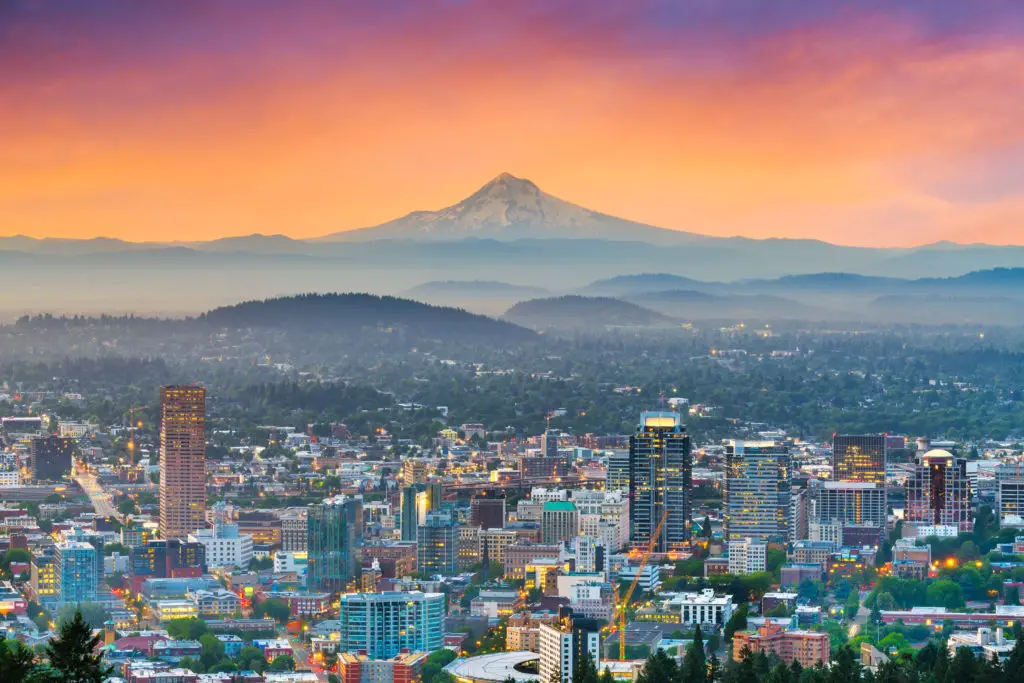 Portland, Oregon has a thriving culture that has inspired creative minds, athletes, authors, and other celebrities. Many famous people were born here, studied their craft, or moved to this city after finding success.
Below is a list of 9 famous people who live (or have lived) in Portland, Oregon.
Carrie Brownstein
Carrie Brownstein is a multi-talented woman. She was born in 1974 and has worn many hats during her career. Her fame has come from her works as a musician, actress, writer, producer, director, and comedian. She has appeared in several TV shows and a couple of movies.
Her music style is mainly punk rock and indie rock and she has produced several music compositions for movies and TV shows.
Brownstein is so proud of her Portland roots that she wrote and starred in a comedy/satire called Portlandia, which is one of her most famous projects to this day.
Will Vinton
Will Vinton is a revolutionary animator and filmmaker who specialized in stop-motion claymation. He won an Oscar for his film "Closed Mondays" and was nominated for several more. He even founded Will Vinton Studios, which eventually turned into the modern-day studio know as LAIKA.
His large handlebar mustache became his signature style and he wore it throughout his life. He worked on dozens of projects including full-length films, advertising campaigns, and shorts.
He lived in Portland for most of his life and died there in 2018 at the age of 70. Even after his death, his contributions to the world of animation will stand the test of time and his legacy lives on through the films of LAIKA and other stop-motion animators.
Beverly Cleary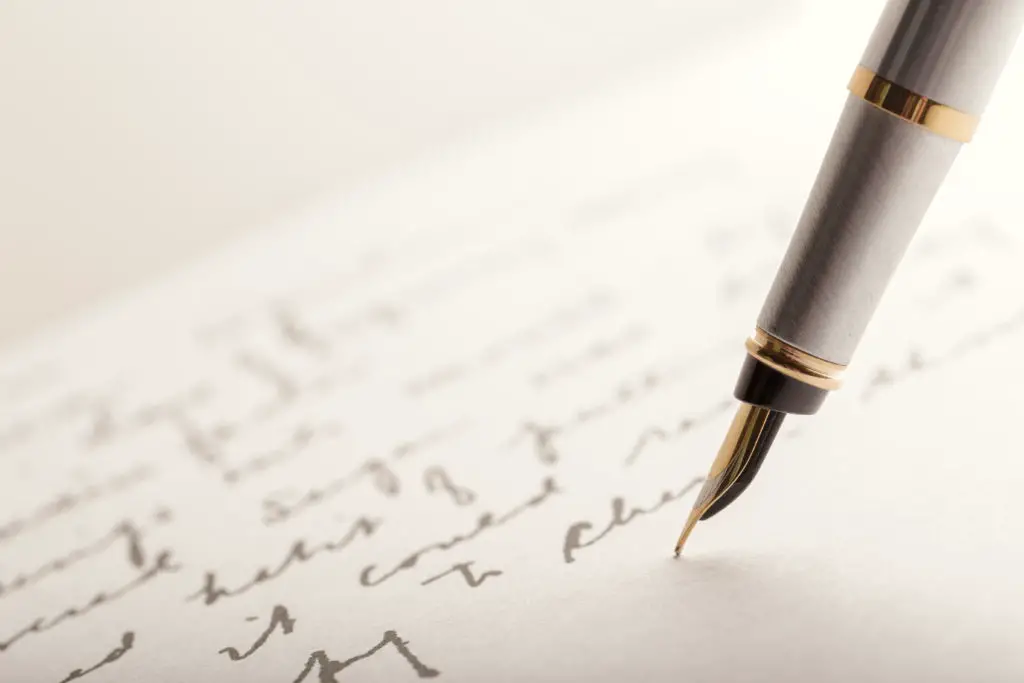 Beverly Cleary is an author who is best known for her series of children's books. Ramona The Brave, The Mouse and the Motorcycle, and Socks are just a few of her most popular works.
Many of her works focus on middle-class children and families and several of them are based in the Portland area! She won the National Book Award in 1981 as well as the Newberry medal in 1984.
Her works are still widely available in libraries and hold a great deal of nostalgia for those who grew up reading them. Education and reading programs are lifelong passions for her, and there is a public school in Portland named after her.
Gus Van Sant
Gus Van Sant is a popular director and filmmaker who has created several famous films including Good Will Hunting, Drugstore Cowboy, and My Own Private Idaho. His films tend to have a focus on marginalized groups and minorities, which established him as a pioneer in the New Queer Cinema movement.
He's won several filmmaking awards and been nominated for many more. In 2009 he won the AARP award for best director and the 2010 award for best adapted screenplay.
Gus Van Sant started off with independent film projects and film festivals, then worked his way up to major film productions in the late '90s and early '00s. Many of his films are filmed or set in Portland, Oregon and he still lives there for most of the year.
Tonya Harding
Tonya Harding is a former boxer, Olympic athlete, and television personality. Tonya was a talented figure skater and competed in the 1994 Winter Olympics.
A scandal came to light during her skating career involving fellow figure skater, Nancy Kerrigan. Harding's ex-boyfriend paid someone to break the leg of Tonya's competitor. Nancy's leg was severely bruised by the attack and the injury forced her to withdraw from a championship event.
After Harding's involvement was discovered, her skating career was cut short. She moved on to become a competitive boxer and appeared on TV shows like Worst Cooks in America and Dancing With the Stars.
Tonya has a bit of a checkered past, but is definitely well known across America and has her fair share of fans. She was born in Portland and still lives in the area most of the year.
Louis Kaufman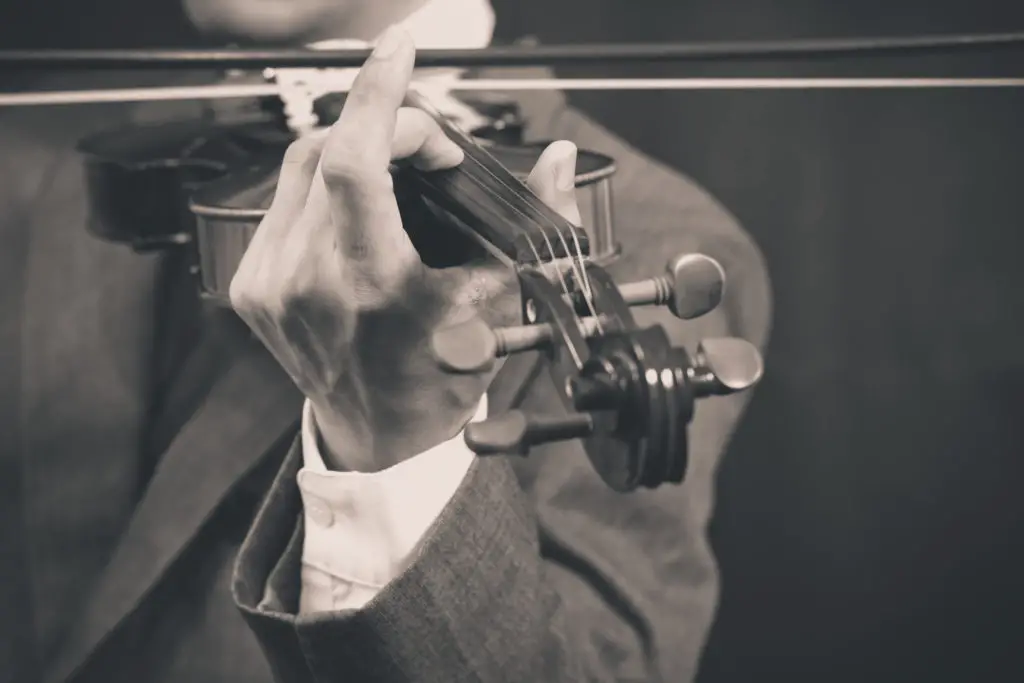 Louis Kaufman is a renowned violinist who played music for hundreds of movies. He was born in Portland, Oregon, and is famous as the most recorded musical artist of the 21st century.
Kaufman is credited for reviving public interest in the classical compositions of musicians like Antonio Vivaldi. During his career and musical work, Kaufman frequently partnered with his pianist wife, Annette. He was also very involved in modern music and jazz.
In his career, he partnered with famous musicians like Randy Newman and Duke Ellington. Louis Kaufman died in 1994, but his legacy still echoes through the 500+ movies that feature his violin music.
Chelsea Cain
Chelsea Cain is an author and comic book writer. Her works were recognized by Stephen King and received an editor's choice award from New York Times Book Review.
Cain's early work was humorous and reflected her personal experiences growing up in a hippie commune in the 1970s. Later on, she began to write for newspaper columns and explore other genres of writing. She wrote thrillers and an 8-issue Marvel comic strip called Mockingbird.
She is still writing to this day. Although she was born in Iowa, today Cain lives in Portland with her husband and daughter.
Matt Groening
Matt Groening is best known as the creator of the hit series, The Simpsons. He is a cartoonist, animator, writer, and director who has become a household name in the world of television and animation. He was born in Portland in 1954 and showed an interest in art and animation at an early age.
His most famous series is definitely The Simpsons, which has run for more than 600 episodes. He has also branched out into other shows apart from The Simpsons, with his sci-fi hit Futurama and his Netflix series Disenchantment. These popular animated series have won him several awards, including 13 Emmys.
Groening has connections to other animation powerhouses as well. His brother-in-law, Craig Bartlett, created shows like Hey Arnold! and Ready Jet Go! Matt Groening has 8 children and is still working on TV shows to this day.
Brian Michael Bendis
Brian Michael Bendis is an artist and comic book writer. He has worked on several Marvel comic projects as well as some of his own original comics. Bendis has won 5 Eisner awards so far, including best new series in 2001 and best writer in 2002 and 2003.
Bendis was originally inspired by crime and noir comics but then branched out into the world of Marvel. He has also worked in the world of TV, video games, and filmmaking and currently teaches a course on graphic novels at Portland State University.
Bendis currently lives in the Portland area with his wife, Alisa, and their 4 children.
Johnny Depp (?)
Johnny Depp has reportedly been seen around the Ashland and Portland area and it's rumored that he has a house in the area. His yacht has been seen in the Portland harbor, so it seems like he enjoys the area at least!
Johnny Depp is a very famous actor. He's starred in over 90 movies and is now considered to be an A-list actor. He won one Golden Globe award for best actor and been nominated for 9 more. He's the 10th highest-grossing actor in the world and he's considered to be the world's highest-paid actor by some metrics.
Depp prefers to keep his private life private, so it's not 100% clear if he actually does have a home in Portland. But you should keep your eyes open anyway! It's always possible that you could run into him in the area and maybe confirm a few of the stories.
Honorable Mentions
Portland is a large city that's bursting with all kinds of unique and noteworthy people. The list above only covers 9 in depth, but there are several others that are worth mentioning.
James H. Allen
James was an actor and professional clown who portrayed the character "Rusty Nails." This character inspired Matt Groening to create Krusty the Clown in his show.
Douglas Englebart
Douglas is an engineer and inventor who created the computer mouse. 2 learning institutes were founded by him as well.
Larry Eugene Andersen
Larry was a former Major League baseball player with a remarkable slide. He served as a player and coach for several teams and is currently a radio commentator for sporting events.
Rachel Blumberg
Rachel is a drummer who is best known for her role in the indie rock band, The Decemberists. She is also an artist and filmmaker who mainly uses stop-motion animation. Her parents were both musicians as well.
James Beard
James was a famous chef, author, and television personality. He founded James Beard Cooking Schools in New York and Oregon. He specializes in American cuisine and sought to establish his place in the culinary world.
Katie Harman
Katie is an actress and singer who won the Miss America competition in 2002. She is distinguished as the first and only winner from the Pacific Northwest. She has made TV appearances as an actress as well.
Charles Gordon Fullerton
Charles is a former NASA astronaut who logged more than 380 hours in space. He has also served as a research pilot for NASA and he was the commander of the Spacelab 2 project.
For a larger list of noteworthy Portland residents (both living and dead) visit this link

.
Related Topics:
If you like the article above, here are some other similar articles you should check out!
17 Reasons Not to Move to Portland, Oregon (Voted by the Locals)

11 Pros and Cons of Retiring in Portland

Is Springville, Utah a Liberal City?