If you're anything like me you hear Philadelphia and your mind jumps automatically to Rocky Balboa's iconic run through Philly. Have you ever wondered what other icons have emerged or settled down in this historic city?
9. Will Smith
Will Smith

was born in West Philadelphia, graduated from Overbrook High School, and then decided not to pursue college, but to instead pursue his rap career with his childhood best friend. He adopted the stage name The Fresh Prince, and his friend adopted the name DJ Jazzy Jeff. Their beatboxer was Clarence Holmes aka Ready Rock C. The rap trio became well known for their family-friendly rap songs and ended up becoming the first rappers to win a Grammy.
He became an even bigger sensation after his starring role in The Fresh Prince of Bel-Air. Since first stepping on the screen he has grown to become one of Hollywood's most successful actors ever. Some of his most recognizable roles would be Agent J in the Men In Black Franchise, Dr. Robert Neville in I Am Legend, Genie in the live-action remake of Disney's Aladdin, and too many other iconic roles to even include all of them.
Will Smith is one of the most marketable actors ever to grace the big screen. Pretty much anything with him in it has done well. However, because Will Smith hit Christ Rock during the 2022 Academy Awards, his career might be negatively affected in the future.
8. M. Knight Shyamalan
M. Kni

ght Shyamalan's name has grown to become nearly synonymous with supernatural suspense. This gifted filmmaker was born in India but grew up in Philadelphia and still resides there. Although, now he lives in a large estate just outside of Philly, which he and his wife have dubbed Ravenwood. The ominous name suits the nature of his work.
Some of his most well-known films are The Sixth Sense, the Unbreakable trilogy, and a particularly chilling film that is simply titled Old.
7. Patti LaBelle
Patti LaBelle

is a famous singer. She has often been referred to as the Godmother of Soul Music. Some of her most famous songs are Lady Marmalade and On My Own. She started off as the lead singer of Patti LaBelle and The Bluebelles but eventually went big as a solo artist.
She owns a dinner theater called Chez LaBelle in Philadelphia, Pennsylvania. Patti is Mariah Carey's godmother and is also the godmother of Cyndi Lauper's son. She has one biological son and later adopted her niece after the death of her sister. She then raised two foster sons as well.
6. Terrence Howard
Terrence Howard

is most famous for his roles in the 2005 movie Hustle and Flow, Fox's hit tv show Empire, and he also preceded Don Cheadle as Iron Man's best friend James Rhodes. Following his split with Marvel, Terrence Howard went back to school and got his doctorate in Chemical Engineering. He now resides in a neighborhood on the outskirts of Philadelphia, Pennsylvania.
5. Bam Margera
Bam Margera

is an American skateboarder who resides in Philadelphia, Pennsylvania. He refers to his home as Castle Bam.
He first entered the spotlight as part of the cast of MTV's stunt show Jackass. He was also cast in the Jackass movie and several of the sequels, but he was not cast in the 4th movie.
Bam developed his own spin-off of the Jackass franchise and made it a reality tv series about him and his family and friends called Viva La Bam. For a while in 2014, he also had his very own game show called Bam's Badass Game Show.
One person in particular who joined the Viva La Bam spin-off with him was one of his childhood best friends Ryan Dunn. In 2011 Bam lost his best friend Ryan to a drunk-driving accident.
Bam has had a lot of struggles with mental health throughout his career and was even placed in a rehab facility in Florida for a while. Since this occurred, not much has been heard from Bam except when he reached out to the public to state that anyone who cared about him would not go see the 4th installation of the Jackass movie franchise.
4. Bernard Hopkins
Bernard


H

o

p

k

i

n

s

was born in Philadelphia in 1965. He got involved with Philly's criminal underbelly and ended up getting convicted of armed robbery and going to prison at the age of 17. He was released on parole 4 years and 8 months later in 1988. He had his first pro boxing match that same year. He worked side jobs, first as a dishwasher and later as an auto mechanic to help make ends meet.
In 1995 he won the title of International Boxing Federation Middleweight Champion, but this title still didn't hold enough weight to get him into the big leagues.
In 2001, promoter Don King put together an event to unify the middleweight titles to finally gain a single middleweight champion. Through his first fight, Hopkins added the title of World Boxing Council Middleweight Champion to his first middleweight title. In his second fight, he also won the World Boxing Association Middleweight title. This made Hopkins the first unified Middleweight Champion since 1987.
His dedication to conditioning and training and his speed and accuracy during fights earned Hopkins the boxing nickname "The Executioner". He successfully defended his middleweight title 19 times, and then at an age when most men would have retired, he moved on up into the light heavyweight division.
In 2014, at the age of 49, Bernard Hopkins won the World Boxing Council Light Heavyweight Championship and broke the record for the oldest man to ever win a world boxing championship. He retired from the world of professional boxing in 2016. He left behind a record of 56 wins, 8 losses, and 2 draws.
3. Marc Lamont Hill
Marc Lamont Hill

is a professor of media studies and urban education at Temple University in Philadelphia, Pennsylvania. Marc is the founder and director of the People's Education Center in Philadelphia. He also owns and operates Uncle Bobbie's Coffee & Books. He opened Uncle Bobbie's in 2017. Its purpose was to provide a place where anyone could come and have access to books. He is very passionate about education and making sure that it is accessible to everyone no matter what their current economic status may be.
Dr. Hill is also a television personality on BET (Black Entertainment Television). He provides commentary and expert opinions on numerous social and political issues. He also does this on his podcast Books & Coffee. Marc is a social justice activist who has worked to campaign to end the death penalty and get rid of prisons.
Marc Lamont Hill has been named one of America's 100 most influential black leaders by Ebony magazine.
2. Chris Comstock
Chris Comstock

is a rapper from Philadelphia who goes by the name of Dotcom. He is also largely believed to be the real identity of DJ Marshmello.

Although Marshmello has never officially confirmed or denied this, Forbes has claimed that they are able to confirm this identity reveal.
Some of the pieces of evidence that Marshmello is Comstock that Forbes

and others have presented are:
Chris Comstock is listed as the only manager for Marshmello's holding company: Marshmello Creative, LLC.
Comstock and Marshmello share the same manager.
Skrillex wished Marshmello a happy birthday on the same day as Chris Comstock's birthday.
A joke that Marshmello posted on his social media about his name being Chris, and that it was short for "Christmas came early".
Marshmello has received fairly constant questions about his true identity and has always refused to confirm any identity beyond that of Marshmello. When asked why, Marshmello has explained that he wanted to create something that everyone can relate to, and having Marshmello remain anonymous has allowed him to do that.
Marshmello has maintained a good sense of humor about everyone wanting to know his identity. He even got Shawn Mendes to pretend to be him and do a face reveal as Marshmello at the MMVAs in 2018.
1. Kobe Bryant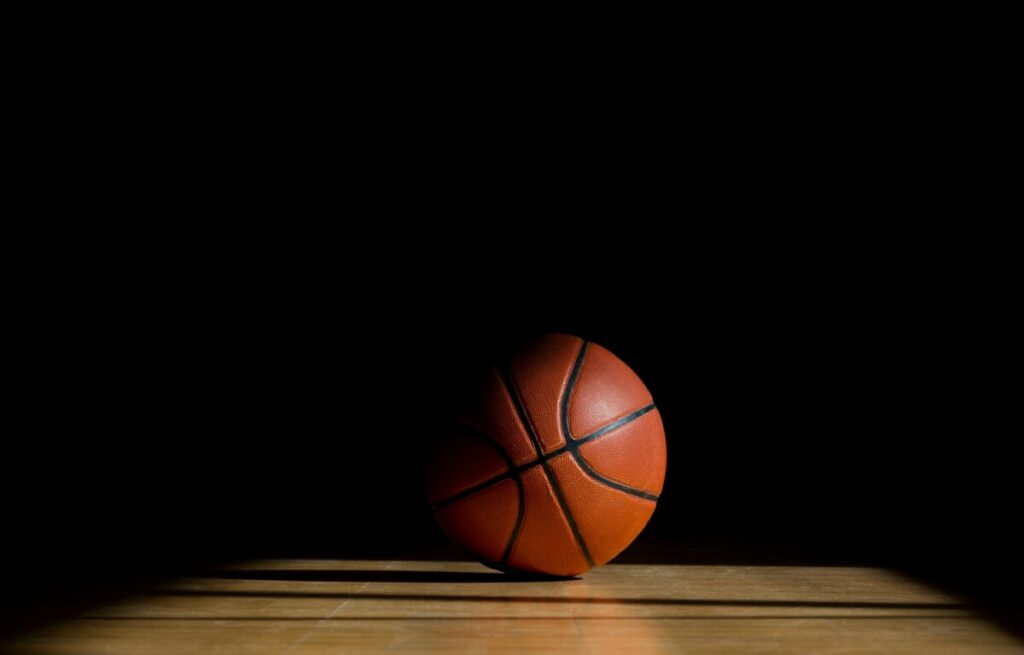 Kobe Bryant

is one of basketball's most famous players of all time and was born in Philadelphia.
Kobe's father was a professional basketball player too. His dad played eight seasons in the NBA and then another eight in Italy. When they moved back to Pennsylvania, Kobe Bryant declared himself as being eligible for the draft straight out of high school in 1996 instead of going for any college team first. He was picked by the Charlotte Hornets but was soon traded to the Lakers.
He became the second youngest NBA player in his first season, then, in just his second season in the NBA, Kobe became the youngest NBA All-Star. It wasn't until 2008 that Kobe would get his first MVP for the League, and then he was named Finals MVP again the following year. He received a barrage of career-damaging injuries in 2013 but didn't retire until 2016.
Kobe Bryant was a two-time Olympic Gold Medalist as a member of the USA's Olympic basketball team in 2008 and 2012. He also wrote a poem entitled "Dear Basketball" which was later turned into a short film narrated by Bryant. It won an Academy Award.
Tragedy struck in January of 2020 when Kobe Bryant and his 13-year-old daughter were killed in a helicopter crash.
Related Topics:
If you like the article above, here are some other similar articles you should check out!
13 Best Family Neighborhoods in Philadelphia, Pennsylvania

Is there Public Transportation in Philadelphia, Pennsylvania?

Is Philadelphia, Pennsylvania a Liberal City?