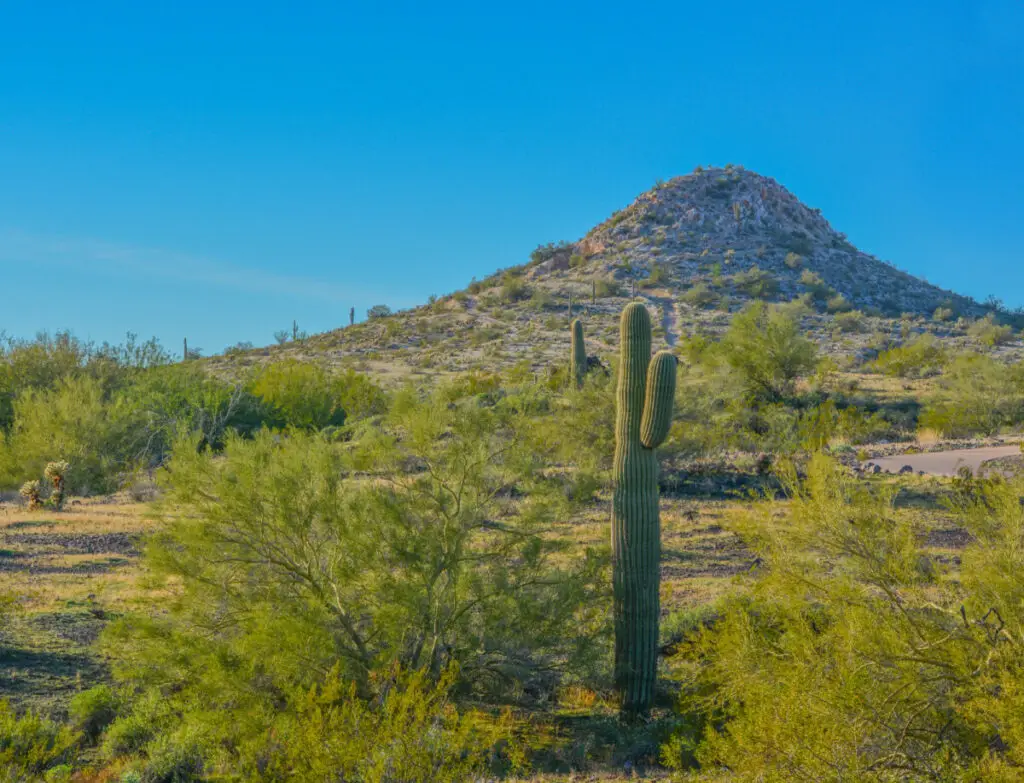 Peoria, Arizona is a beautiful and stunning desert city. While the cactus grows tall, there are many people who also rise to fame here as well. Here are 9 examples of incredible people from the area.
1. Noah Beck
Noah Timothy Beck was born on May 4th, 2001, in Peoria, Arizona. He grew up in the area and was known for his soccer abilities. He played for a soccer club titled De Sol in Phoenix. He also went to Ironwood High School and was a team captain for the U.S. Youth Soccer Olympic Development Program.
Before his junior year, he moved to Salt Lake City, Utah, and played with a team there. He was accepted to play at the University of Portland on a full-ride scholarship. He ended up dropping out after his second semester likely due to Covid-19.
During Covid-19, he started producing content on Tik Tok. He instantly gained fame and fortune through his skits and dances. In 2021, he started acting classes and had a short series called Noah Beck Tries Things. He was nominated by MTV for an award for being a Global Creator. His career has just started, and he is continuing to gain fame

.
2. Luke Holland
Luke Daniel Holland was born on June 14th, 1993, in Peoria, Arizona. He grew up in a home with a dad who has a lot of skill and talent with the drums. Due to this and hearing others play the drums, Luke Holland spent a year's worth of money he earned to pay for his own set of drums. He taught himself, which is hard to believe considering what he does as a living now.
During his time at Peoria High School, he played in the marching band for a year on the snare drums. He also started to play for local bands like Oceans Will Part. He also started his own YouTube channel and gained more traction. This led to additional opportunities for him, like being a stand-in for the drummer in Texas in July. He continues to be a big name as a drummer as he continues to release covers of different songs and as he tours as a guest drummer in different bands. His most recent work is as a drummer touring with Falling in Reverse

.
3. Bryce Duke
Bryce Duke was born on February 28th, 2001, in Peoria, Arizona. As a young kid, he would play soccer with a team called the CCV Stars. After he spent most of his childhood with them, he went on a trial with the Real Salt Lake team.
In 2016, he was accepted on a long-term basis and went to the Real Salt Lake Academy for two years. After his time there, he went on to play with the Barca Residency Academy in Spain. In 2020, he made his professional debut and played against a team in Mexico.
After some time with Barca, he got recruited to play with a Major League team called Inter Miami Club Football. He was traded in 2022 and continues to play as a midfielder

.
4. Kyle Bradish
Kyle Edward Bradish was born on September 12, 1996, in Peoria, Arizona. He grew up in the area and ended up going to Millenium High School in Goodyear, Arizona. While he was in high school, he played baseball and was known for his ability to play as a pitcher. He wasn't originally picked in the Major League Baseball draft, so he went to New Mexico State University and played with them.
While he was a college freshman, he started in 15 out of the 17 games he played. As a sophomore, his statistics were so impressive he was called onto the Western Conference All-Star Team. During his junior year, he continued to do well and was called again to the Western Conference All-Star Team. That is an unusual occurrence.
Instead of playing college baseball for his senior year, he was drafted in the Major League Baseball 2018 draft. He started on a minor league team associated with the Los Angeles Angels. In 2019, he was traded over to the Baltimore Orioles. Covid-19 impacted the 2020 season, so he was unable to play until the 2021 season. As of now, he plays in the Major Leagues as one of the starting pitchers

.
5. Kyle Hinton
Kyle Hinton was born on February 27th, 1998, in Peoria, Arizona. He grew up in the area and found a love for football. He played at Liberty High School and went on to play college football at Washburn University. He played all 4 years and was awarded for being a second-team All-American. He was picked in the 2020 NFL Draft by the Minnesota Vikings during the 7th round. The last couple of years he has spent being picked, cut, and put on the practice squad. However, he also keeps getting promoted. This can lead to great things in the future for him! He might be one of the next NFL stars

.
6. Gage Skidmore
Gage Skidmore was not born in Arizona. However, his professional life led to him starting a photography business in Peoria, Arizona

. He is one of the most highly recognizable photographers due to his work in the political field.
His first job in photography was at the San Diego Comic-Con in 2009. The following year, he took photos for the Senate Election in Kentucky for Randal Paul's campaign. In the following years, he was able to photograph for Ron Paul (Randall's father), who ran for president in 2012. He also photographed other major political figures.
The photos he is most recognized for are his photos during the 2016 election. His photos were used by many large publications such as NPR, The Atlantic, and The Washington Post.
He has also done some other big events like pop culture conventions. Through these jobs, he has photographed celebrities such as Angelina Jolie, Tom Cruise, and Sandra Bullock. For his different photos and pieces of art, he has been commissioned by a variety of magazines and companies. His eye for photography will lead to a more enriching photography career

as time goes on.
7. Yvonne Trevino
Yvonne Trevino was born on January 18, 1967, in Peoria, Arizona. She grew up in an active family and was competitive with her siblings. When she was in 3rd or 4th grade, her teacher saw her potential for athletic ventures like sports. She then played sports throughout her school years. She even began to go to college on an athletic scholarship!
She was married and divorced at a young age, so she ended up in some financially and emotionally difficult situations. While she was fighting for custody of her daughter, she began to become more interested in woman's wrestling.
She began to go to gyms and began training. She was inspired to work on defense after a particularly rough match with another trained fighter. After seeing Yvonne Trevino's courage, the gym offered her a contract for fighting. However, she discovered throughout her fighting career that women fighters struggled to get treated fairly and create a career. Despite her challenges, she began a big name in the 90s. She retired after a few years. During her career, she also won many matches

.
8. Don Wilson
Donald Wilson wasn't born in Peoria but later made the area his home. He went to school for theology and graduated with a Ph.D. from the California Graduate School of Theology. He moved to the area and started a church called Christ's Church of the Valley in a rented movie theatre.
After 14 years, the congregation raised enough money to buy a 50-acre property to build a building. The church has made massive growth. At the 50-acre campus, they held 6 identical services.
They would end up having about 1,100 people attending each service. This let them gain enough support to build another campus on 100 acres. They now have about 22,000 people who attend weekly. It is one of the largest churches in the United States. All of this was due to his ability to preach

.
9. Jamal Miles
Jamal Miles was born on February 28th, 1991, in Peoria, Arizona. He grew up in the area and ended up going to Peoria High School. While he was there, he played football and was known for his abilities as a wide receiver. During his senior year of high school, he was selected for the first-team All-4A conference. He also was ranked number 6 in the entire state.
He went and played at the college level for Arizona State University and went on to play as an undrafted free agent for the Jaguars. He was only with them for a few months before they waived him. After losing his position with them, he played with the Edmonton Eskimos for four years. In 2017, he transferred to the Arizona Rattlers. He is currently still playing for them.
These 9 examples are just a small example of people who have made an impact on the area. There are many more hidden gems in Peoria, Arizona. It's a wonderful place to be from and live in!