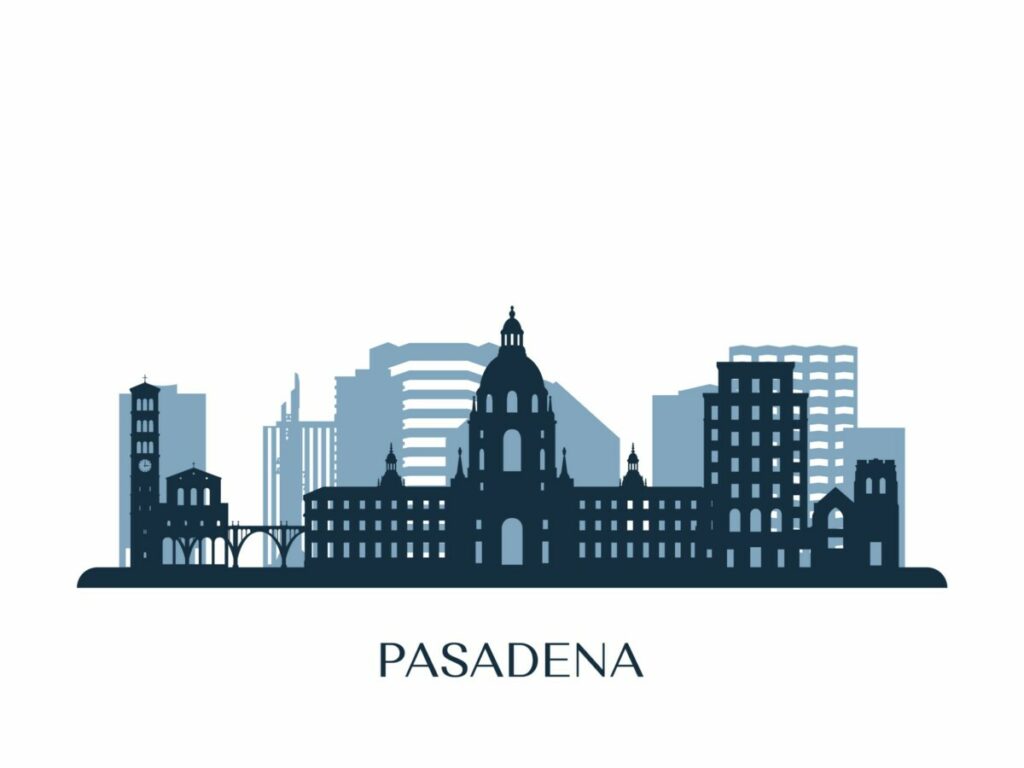 Pasadena, California is known for being home to many celebrities, but do you know exactly what celebrities call this city home? We have compiled a list of 9 celebrities who currently live in Pasadena so that you can know what celebrities you may run into the next time you visit this beautiful city.
1. Shia LaBeouf
Most recognized for his performance in the 2007 blockbuster film Transformers, Shia Labeouf has a net worth of 25 million dollars. How fitting, then, that he bought a house in a beautiful Pasadena neighborhood for 5.475 million dollars. The house itself is brand new, having been finished back in 2016 by Premier General Contractors. It is said to be a 20th Century Mediterranean-style home and has 4 bedrooms and 4.5 bathrooms.
Shia LaBeouf's first major TV role was in the Disney Channel show Even Stevens as the main character Louis Stevens. He even received an Emmy for his performance. Since that time, he has starred in many films, including Transformers 1, 2, and 3, Holes, Indiana Jones and the Kingdom of the Crystal Skull, Fury, The Peanut Butter Falcon, and The Pieces of Woman. Shia also has recently entered the realm of screenwriting and has directed several movies, including Honey Boy.
2. Joe Davis
Joe Davis is a play-by-play announcer for Fox Sports' MLB. He announces for the Los Angeles Dodgers. He himself is a former collegiate quarterback and has a lot of broadcasting experience. He has been announcing for Fox Sports since 2014, and back then he was an announcer for both college basketball and football and MLB coverage.
Davis grew up in Michigan in Potterville and went to Beloit College in Wisconsin. He captained the school's football team and was highly successful. However, most importantly, during the off-season, he was a play-by-play announcer on the radio for the school's other athletic programs, namely the baseball and basketball games. Ever since his graduation in 2010, he has served as an announcer in some capacity.
Joe Davis lives with his family in south Pasadena and enjoys grilling and spending time with his family. He has 3 young children

with his wife.
3. Colleen Williams
Colleen Ann Williams

is an American journalist who works as a news anchor for KNBC Channel 4 in Los Angeles. She currently reports on the 5 and 11 pm weekday broadcasts. In addition to reporting on KNBC, she has, from time to time, reported for NBC News and MSNBC. She started all the way back in 1986 and has had the opportunity to cover countless important events in Southern California as a result. She has a degree in degree in Speech Communication with an emphasis in Video Production and was born in Breda, Iowa.
Colleen loves hockey as a result of the enthusiasm of her husband and son who also love the sport, and has been married for 25 years to her husband, who she met while covering the Persian Gulf war. Apparently, she also loves football as well and perhaps would have ended up being a sports announcer in a different life had things gone a little differently.
4. Mandy Moore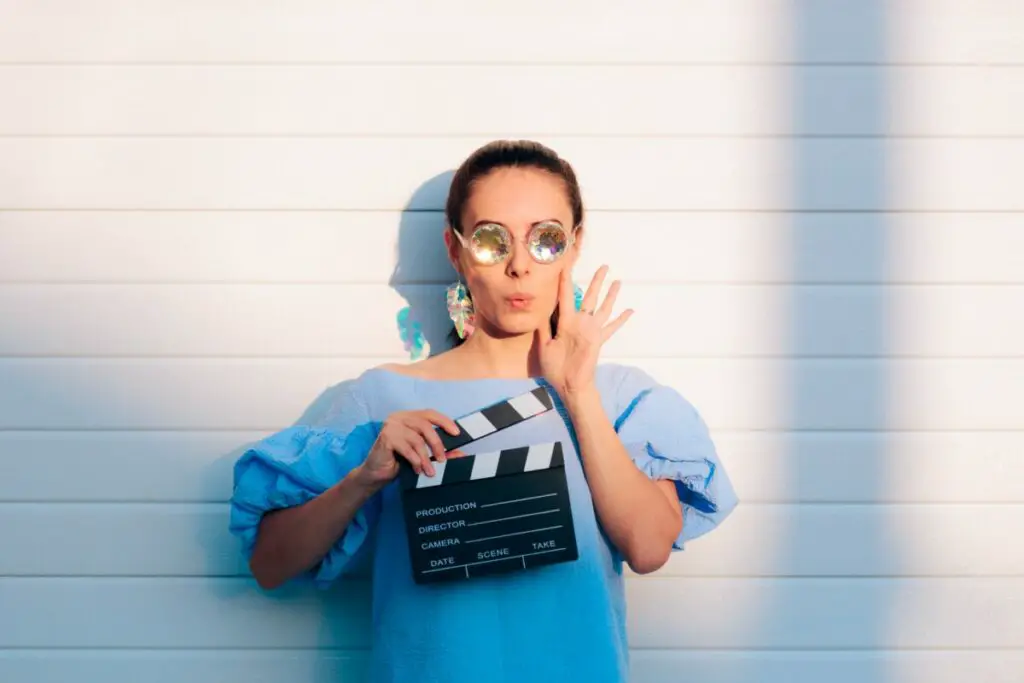 Mandy Moore

is a famous musician and actress whose career was launched into stardom with the release of the song Candy, which reached spot number 41 on the Billboard 100. She starred in several films such as Chasing Liberty (2004), Racing Stripes (2005), and the animated Disney film Tangled and its subsequent series. She has recently rejoined the acting scene with performances in both This is Us and in the film 47 Meters Down.
Unfortunately, she recently announced that she will be taking a break from acting

so she can focus on her young children.
5. Terry Crews
Terry Crews is a multi-talented actor and former NFL player. He was born in Flint, Michigan, attended Western Michigan University, and played college football. He went on to join the Los Angeles Rams in the NFL, and he ended up playing for a total of 6 years in the NFL, spending time on the Los Angeles Rams, Rhein Fire

(in Germany), the Philadelphia Eagles, and the Washington Redskins.
He has been retired from the NFL since 1997 and is now a prolific actor. He has landed roles in many different blockbuster movies, including Deliver Us from Eva (2003), White Chicks (2004), and Idiocracy in 2006. He also plays a large role in the TV show Brooklyn 99. He also has starred in some pretty hilarious Old Spice Commercials, reprising the role of Isaiah Amir Mustafa.
More recently, Crews has been a TV show host for America's Got Talent and has been serving in that role for several seasons now.
6. David Lee Roth
David Lee Roth

is a legendary Rock and Roll musician who famously was the frontman for Van Halen. He has also had a distinctive solo career. In addition to his initial run with Van Halen throughout the 80s, David Lee Roth has rejoined the band, Van Halen, a couple of times since his original departure and subsequent replacement by Sammy Hagar, including in 1996 for a very brief time and more recently in 2007.
David Lee Roth was particularly famous and well-received as a frontman because of his energetic stage presence. He would jump around the stage and just generally make Van Halen's concerts some of the most exciting ones that anyone could possibly attend. Roth is famous for saying that Van Halen had performances that made Led Zeppelin look like Boy Scouts.
While Roth was born in 1954 in Bloomington, Indiana, he moved to California with his family when he was a teenager. He performed as part of a band during high school and studied music theory for a while at Pasadena City College. It was there that he met Eddie and Alex Van Halen, who at the time had a band called Mammoth that played around the Pasadena area. Roth eventually joined the band, which changed its name to Van Halen.
Roth was part of several hugely successful albums with Van Halen, including 1984. To this day, Van Halen's number one most successful song is Jump, which he recorded with them. It was around the time that Van Halen released Hot for Teacher that Roth started to embark on a solo career. When he was replaced by Sammy Hagar, he was particularly upset due to his rivalry with him, which caused bad blood between him and the rest of the band members for years.
While some of his solo career featured more successful ventures than others, it was overall relatively successful. However, since reuniting with Van Halen they have released a new album with him. He still lives in the Pasadena area where he got his start to this day.
7. Anthony Russo
Anthony Russo

is a famous American filmmaker. He typically works simultaneously with his brother, Joseph Russo. Russo is perhaps most famous for his work directing for the Marvel Cinematic Universe.
Along with his brother, Anthony Russo has directed Captain America: The Winter Soldier, Captain America: Civil War, Avengers: Infinity War, and Avengers: Endgame. These films have brought in billions of dollars in box-office revenue and rank among some of the most successful film releases of all time.
8. Meryl Streep
Meryl Streep is one of the most famous actresses of all time, especially when it comes to American Actresses. Meryl Streep's first film was Julia in 1977. She has won both a Golden Globe Award and three Oscars, including one for her role as Margaret Thatcher in The Iron Lady (2011). Some other notable films that she has starred in include Sophie's Choice (1982), Still of the Night (1982), A Cry in the Dark (1988), The Devil Wears Prada (2006), Into the Woods, and many others. She is currently one of the most recognizable actresses of all time.
She was born in New Jersey in 1949 and now resides in Pasadena, California. She is particularly well-beloved as an actress due to her technical skill in portraying unique, dramatic roles, although she did make some less well-received comedy movies at some point.
9. Herb Dean
Herb Dean

is a legendary MMA referee. He has officiated over 5,700 fights over the course of his career! Herb has also fought in the MMA himself with a 2-3 record. Also, for a brief period of time, he was both a referee and a fighter. Herb Dean has been refereeing for over 16 years and is one of the most well-known MMA referees of all time.
Herb also has his own fighting gym, which goes by the name Fight Academy Pasadena.
Recently, Herb has faced some controversy due to some calls that he has made that some perceive as bad, but he is still considered a prolific and well-respected referee in the MMA world. He has even done a podcast episode with Joe Rogan, another famous MMA fanatic in his own right, in which he discusses some of the fights that he has officiated over the years.