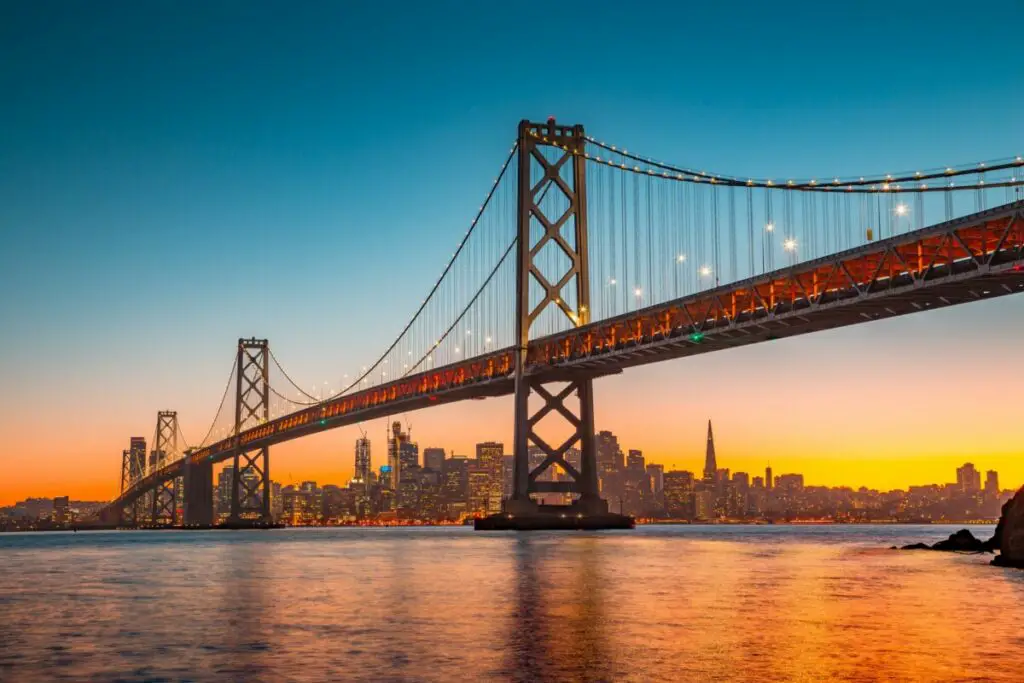 Oakland, California is one of the bigger cities in the Bay Area. It has a pretty diverse demographic, making it no surprise that the city is home to a diverse group of celebrities. From athletes to actors to rappers, Oakland has it all. Going forward, let's talk about just nine celebrities who currently call or have called Oakland, California home.
1. G-Eazy
Now a famous rapper and producer, Oakland native G-Eazy (born Gerald Earl Gillum

) had a rough road to fame. His parents split up when he was young, and he ended up living with his mother and grandparents. After graduating high school, Gerald

went to Loyola University in New Orleans, where he started producing music with classmate and current producer Christoph Andersson. G-Eazy started to gain public attention in 2010 when he released The Endless Summer, which led to him opening for Lil Wayne and Snoop Dogg.
G-Eazy continued to get more and more listeners and performed on the Vans Warped Tour in 2012. That same year, Gillum released his first full-length album titled Must Be Nice, which was rated number 3 on the iTunes Hip-Hop Chart. From 2014-2016, G-Eazy kept busy releasing two more albums, going on multiple tours, and playing some of the biggest stages at Electric Forest, Made in America, and Lollapalooza. Currently, G-Eazy is still rapping and producing music and has amassed over 15.5 million

monthly listeners.
2. Damian Lillard
Although basketball star Damian Lillard

was a good player in high school, he didn't receive many offers from big colleges. The Oakland native decided to accept a scholarship from Weber State University because of the personal interest the head coach Randy Rahe showed in him. Lillard was also eager to escape the violent neighborhood he was raised in. Damian was named the Big Sky Conference Player of the year for the three years he played for Weber State in Ogden, Utah. In 2012, Lillard left Weber State to enter the NBA draft. He was chosen by the Portland Trail Blazers.
In his NBA debut game, Lillard shocked fans by scoring 23 points and making 11 assists, the most made by any rookie Trail Blazer. He played exceptionally well the rest of the season which led to him being unanimously voted the NBA Rookie of the Year. Damian Lillard reps the number 0 because it resembles the "O" of places he has called home: Oakland, Ogden, and Oregon. Lillard has played for Portland his entire professional career and is as integral to the team as the "Trail Blazer" name. He is the only player from the Trail Blazers to be a six-time All-Star and an All-NBA Team member.
Damian Lillard currently lives in West Linn, Oregon with his wife and three kids. He is active in the community through his RESPECT Program, which helps kids graduate high school.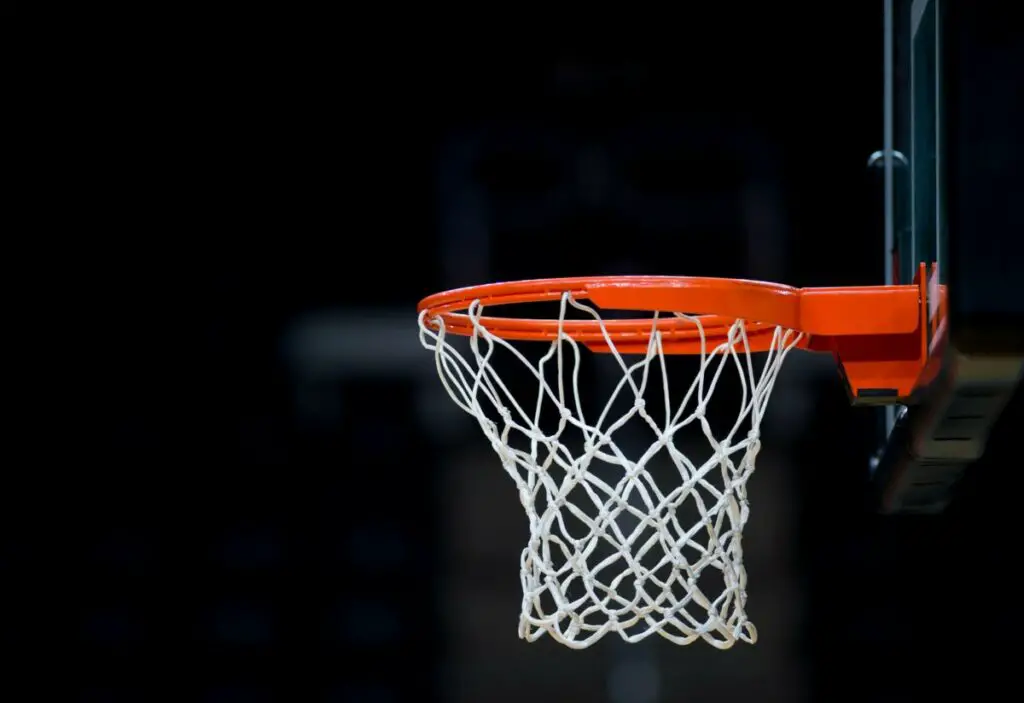 3. MC Hammer
MC Hammer

is one of the pop culture icons from the late 1980s and early 1990s. Known for his hit that still plays on countless radio stations "U Can't Touch This", MC Hammer is a name that won't be forgotten anytime soon. However, this musician's life wasn't always full of baggy pants, flashy dances, and worldwide fame. He grew up in the projects on the east side of Oakland with his parents and eight siblings.
MC Hammer's birth name is Stanley Kirk Burrell, but he was given the nickname "Hammer" because of his resemblance to the famous baseball player "Hammerin' Hank" Aaron. Burrell always wanted to be a professional baseball player, but when he didn't make the cut, he joined the United States Navy. After he was honorably discharged, Stanley Burrell started to get into the music industry, first performing with the Christian group the Holy Ghost Boys.
Burrell started his own record label called Bust It Productions while recording and selling singles out of his car. His first hits "Ring 'Em" and "Let's Get it Started" quickly became popular in the Bay Area. With the growth of his dance group, Hammer made his big break in an Oakland club, where he signed a contract with Capitol Records. After that, Hammer released hits that created a short-lived boom in his career. Although MC Hammer's popularity didn't last, his impact on the music industry did, as he was an innovator in the new pop rap style and the first hip hop artist to have an album reach diamond status.
4. Tom Hanks
Tom Hanks is a name that is widely known in Hollywood. Hanks got his humble start in Oakland, California, where he was raised. Although he grew up in a fractured family, he always had dreams of making it big. Hanks did not attend college but began his career by landing a role in a community theater play. The first film that Hanks made an appearance in was called Splash and surprised box offices by being a hit. After this, the actor hit a few road bumps led until he was seen as a major talent when he starred in the film Big, which led to his first Academy Award nomination.
In the film industry, Tom Hanks is known to play real characters that resonate with the audience instead of being fake, washed out, or over the top. Hanks is beloved for his iconic roles in Sleepless in Seattle, Forrest Gump, Saving Private Ryan, and Apollo 13. He won his second Academy Award for his portrayal of Forrest Gump and the film Apollo 13 won two Academy Awards. Concerning the film Forrest Gump, Hanks commented,
"When I read the script for Gump, I saw it as one of those kind of grand, hopeful movies that the audience can go to and feel … some hope for their lot and their position in life … I got that from the movies a hundred million times when I was a kid. I still do."

– Tom Hanks
Apart from inspiring others on the screen Tom Hanks strives to make a difference in his community through his charitable donations and outreaches. Hanks continues to work in the film industry as he raises his four children.
5. Bruce Lee
The famous martial artist Bruce Lee

was born in the Bay Area of California before returning to Hong Kong with his parents. Bruce Lee's father was a famous opera star, and Bruce was born in the states while his father was doing a concert tour. Lee wasn't the best in school and often got into fights, which led to his parents sending him back to America, where he attended college at the University of Washington. Lee had been involved in martial arts in China and continued to do so in Seattle, opening his first martial arts school.
After dropping out of college in 1964, Bruce Lee move to Oakland California, where he lived with a well-known martial artist in the area, James Yimm Lee, and founded another martial arts studio. After finding success and attention in Oakland, Lee continued to teach martial arts and opened a gym in Los Angeles where he taught students like Chuck Norris. With his reputation, Bruce Lee managed to land roles in Hong Kong martial arts films and became an impressive icon that defied Asian stereotypes.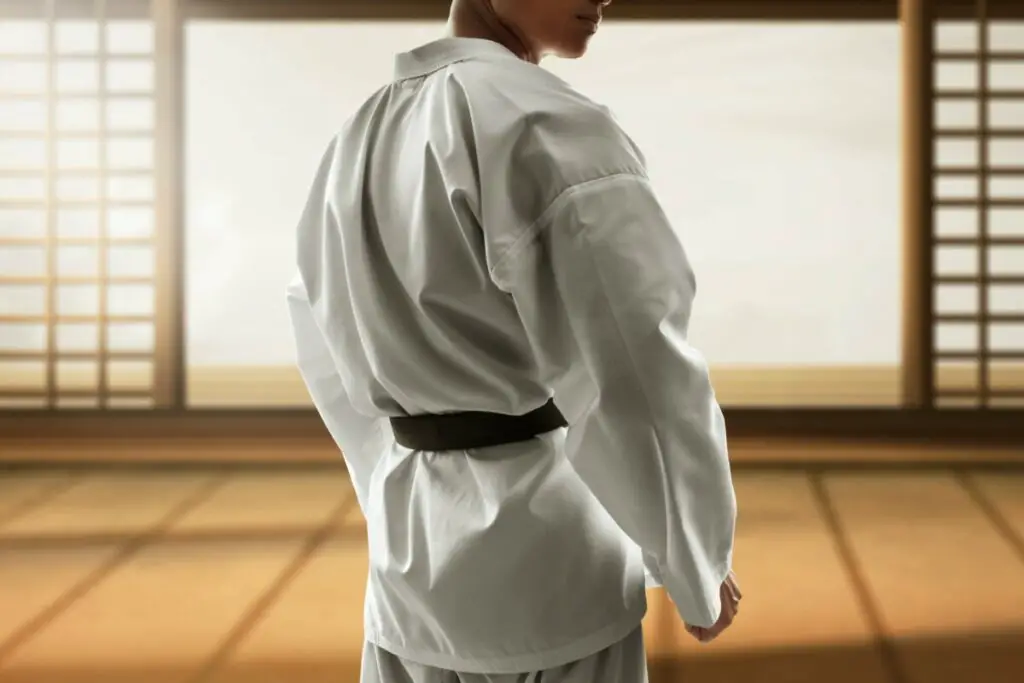 6. Kehlani
Kehlani

is a newer star coming from Oakland, California. Her parents were both drug addicts, which led to her being adopted and raised by her aunt. Kehlani's aunt has been a major influence on her music, as she exposed her to R&B classics as a young girl. Originally Kehlani wanted to be a dancer but turned her passion to singing after suffering a devastating knee injury.
Kehlani got her start as lead vocalist for the group PopLyfe which performed on America's Got Talent. After appearing on America's Got Talent, she left the group and released her first solo track on SoundCloud. Although she has only released three albums, Kehlani has already been nominated for a Grammy award and her songs continue to top the charts. Currently, Kehlani has almost 14 million listeners on Spotify

.
7. Clint Eastwood
Clint Eastwood

is an actor most well known for his roles in westerns. The star was born in San Francisco and raised in Oakland, California until his family moved to Washington State. Eastwood soon returned to his home state of California and dropped out of college to pursue a career in acting. His first roles were uncredited but he soon had a breakthrough in 1964, when he starred in a trilogy of spaghetti westerns.

Although he is best known for being the face in front of the camera, Eastwood has directed and produced his fair share of movies.
8. Richie Rich
Richie Rich

is an American rapper whose style has had a lasting influence on the genre today. Snoop Dogg drew a lot of inspiration from Richie Rich and his songs. After releasing a successful first album in 1990, Rich formed his own label. Rumor has it that Rich is currently working on producing a new album for the first time in years.
9. Keyshia Cole
Keyshia Cole

is another Oakland native who has made a splash in the music industry. At a young age, she met other Oakland musicians MC Hammer and Tupac Shakur. Cole released her first album when she was just 15 years old called The Way It Is, which went platinum. Since then, Cole has released two more albums and has been nominated for a Grammy. She currently produces music and works in reality TV.