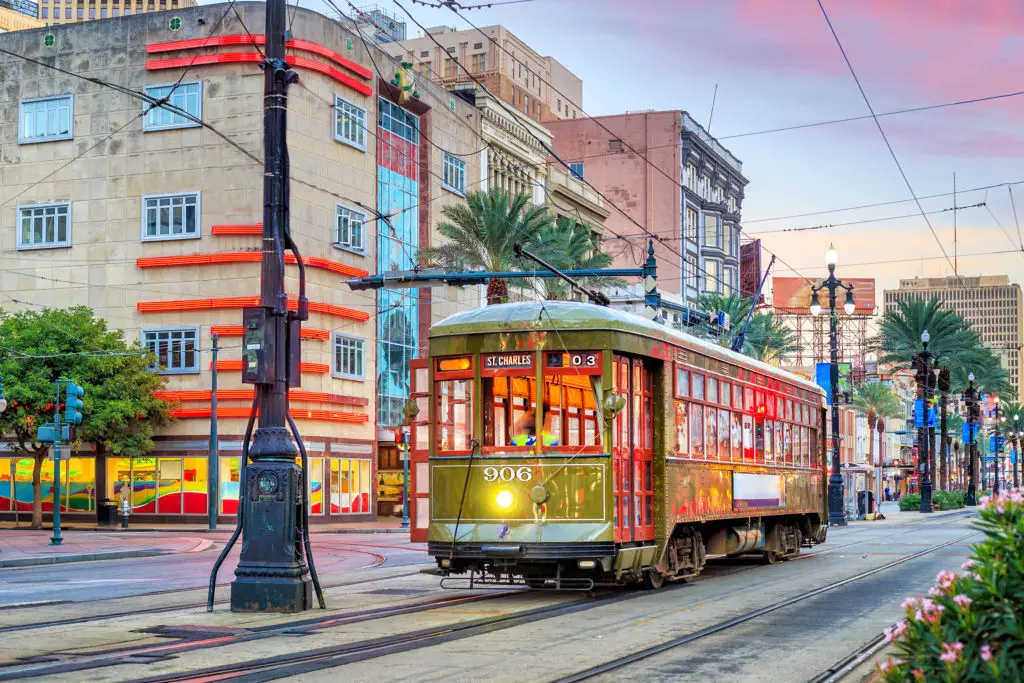 New Orleans is a magical city for so many people who visit and this includes celebrities you see on your TV or hear on the radio. There is a certain charm to the birthplace of jazz that has captivated all kinds of people in the entertainment business. I have found 9 popular celebrities that call New Orleans home (at least for part of the year!) Keep your eyes open and you might spot these high-profile people around the city.
Brad Pitt
Brad Pitt has lived with his wife Angelina Jolie in the New Orleans French Quarter since 2007 when they bought their 1830's home. Brad Pitt is an American actor and producer. He has starred and played in countless roles since 1987 and continues to do so. Some of his most well-known movies include 12 Monkeys, Fight Club, The Oceans Trilogy, 12 Years a Slave, and Once Upon a Time in Hollywood.
Due to his recent divorce of Angelina Jolie, they are selling that property for over $4 million. Up until now, Brad Pitt has lived with Jolie and their five children in the 7,650 square foot home. Their property is a 5 bedroom, 3 bath, 3 story Venetian style home. They moved in when Brad became passionate about rebuilding homes destroyed by Hurricane Katrina. He founded the "Make it Right" foundation to build new houses in the 9th Ward for those that need them. He has constructed 150 new homes so far.
Nicolas Cage
Nicolas Cage has been in the film business since 1981. He debuted in the film Fast Times at Ridgemont High and has been in movies and TV since. Though he is sometimes teased on the internet for his unconventional acting style, he has really made a name for himself. He lives in New Orleans with his current wife, Riko Shibata.
Being eccentric, Nick Cage lives in New Orleans and has had many odd homes while residing there. Cage previously owned the LaLaurie House, a renowned haunted mansion, where he unsuccessfully tried to write a novel. Madame Delphine LaLaurie, one previous owner and serial killer, was said to torture and kill slaves in the basement.
In addition to willingly living in a haunted mansion until 2009, Nicolas Cage has already built his tomb in the St. Louis Cemetery No. 1. Also buried in this cemetery is Marie Laveau, a voodoo priestess from the 19th century. Having his grave there is a pretty good reason for him to live in New Orleans.
Lil Wayne
Lil Wayne is a rapper, singer, songwriter, record executive, and actor who has been cited as one of the greatest rappers ever. He has four children, though none of them live with him because of his complicated life and frequent travel. He has a verse from fellow New Orleans resident, Jay-Z tattooed on his leg!
Lil Wayne grew up in the New Orleans 17th Ward raised by his single mother. This had a great effect on his music and he has been rising to greater and greater fame. He returned to live in New Orleans in 2006.
Unfortunately, Lil Wayne is selling his glass and chrome mansion due to his recent incarceration. This beautiful, $1.7 million property sits on 10,000 square feet of land and includes 5 bedrooms, 6 bathrooms, a sauna, theater room, pool, and pool-house along with other exciting accessories.
Drew Brees
Drew Brees is a former American football quarterback. He played for the San Diego Chargers and the New Orleans Saints. Brees led the Saints to their first Super Bowl title and is still well-loved. Although he was born in Dallas, Texas, Brees has decided to settle down with his family in New Orleans. Drew bought a house for $1.6 million in Uptown New Orleans after retiring from playing for the New Orleans Saints. He lives with his wife Brittany Dudchenko and their four children.
His kids were upset that he would not play football anymore, but are excited to have more time to spend with dad. In fact, they were the ones who announced his retirement on Instagram!
While playing for the New Orleans Saints, it made sense that he would live in New Orleans. He and his family have really fallen in love with the city and still live there after his retirement. He has invested time and money into helping rebuild homes destroyed by Hurricane Katrina and clearly feels a belonging there.
John Goodman
As a talented actor and voice actor, it might seem easier to live closer to Hollywood, but John Goodman always returns to New Orleans, so there must be something special about the city. Known for the show Roseanne, and recognized as the voice of Sully in Monsters Inc., John has made a big name for himself and is well aware of the eyes on him in the French Quarter.
John found a colonial-style home back in 2005 and has lived there since. He loves the city and always returns between filming for shows. He met his wife, Annabeth Hartzog, in 1988. He was in New Orleans filming for a movie when they met, and have lived there since they got married.
Even before meeting his wife there, Goodman would travel back there any chance he got. Back in 1972, he came to New Orleans for Mardi Gras and has been in love with it since. He and Annabeth originally lived in a haunted house much like Nicolas Cage! From the way John talked about the city, it seems like he never had plans to leave.
Beyoncé
American singer and actress Beyoncé lives in New Orleans with her husband Jay-Z in their newly remodeled church mansion. Beyoncé has released 6 albums in her career so far and acted in 14 movies. She has traveled to so many places for tours, so why would she choose New Orleans of all places?
Beyoncé and Jay-Z have recently purchased a $2.6 million home in the Garden District of New Orleans. The 13,292 square-foot home was once a place of Presbyterian worship but is now home to these two famous artists. The property includes a dining room where the altar used to be, a rooftop garden, and 4 separate apartments within the building.
The Queen B clearly has a love for the city as she included many references to it in her latest album Lemonade. Her brand new purchase is a pretty good indicator she is going to stay for a long time.
Archie Manning
Archie Manning is another former New Orleans Saint who continues to live in the Big Easy. He was born in Minnesota, but since he spent so much time during his career in New Orleans, it makes sense that he would stay there. Though he never had a winning season in his time as quarterback, he is still in the Saint's hall of fame. His sons, Payton and Eli, grew up there and are now football stars themselves.
Archie came to New Orleans to play football and got his big start there. He loves the city and has lived in the French Quarter for a long time. He retired in 1982, but still stays in the city. He has been working as a sports commentator since his retirement, but this has not stopped him from staying in New Orleans. His career was there and his sons grew up in the same city so there is some obvious nostalgia to the Birthplace of Jazz.
Emeril Lagasse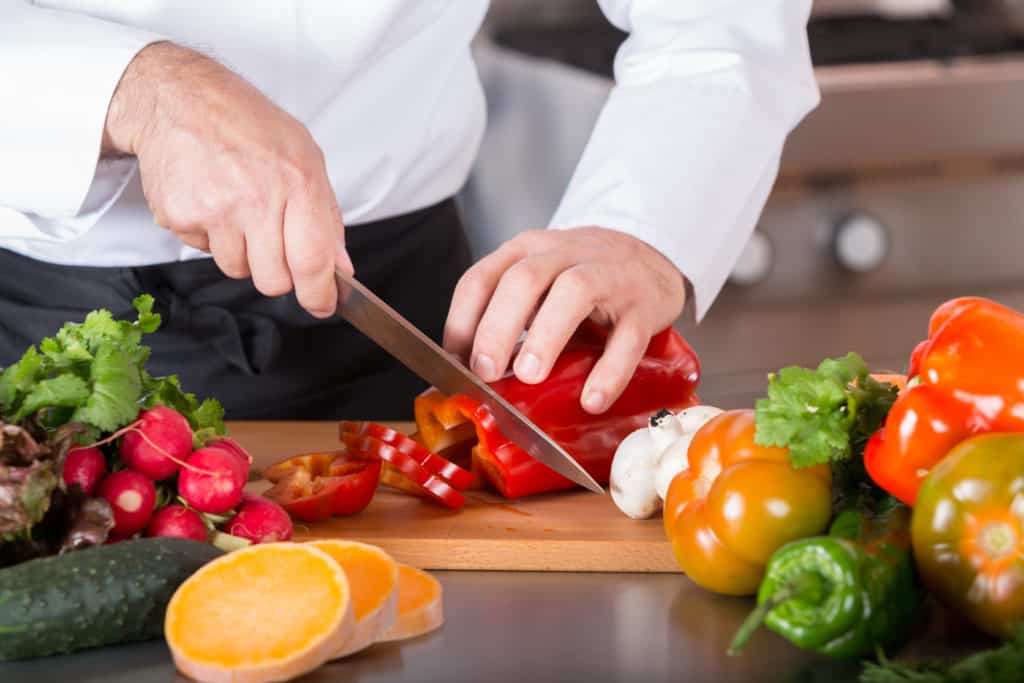 Emeril is a different kind of celebrity than we've seen so far living in New Orleans. Emeril has been a chef since 1978. He has hosted and worked for cooking shows and more recently was a judge for Top Chef. He created his cooking style called "New New Orleans" where he uses Louisiana ingredients to make different culture's cuisines.
Emeril has many restaurants and his headquarters in New Orleans which is a pretty good reason for him to stay there. Emeril grew up in Massachusetts, but his love for New Orleans food has kept him there for a long time. He has grown his business from New Orleans and has made some strong roots there. He has restaurants in other cities, but he opened Meril in 2016 and has taken off from there.
Sandra Bullock
American actress, Sandra Bullock, has homes all over the place, but one she frequently returns to is her $2 million Victorian mansion in New Orleans. She has lived there since 2009 and still resides there with her current boyfriend, Bryan Randall, and her two children. Their 6,615 square-foot home is well-loved by all of them and though she can't be there all the time, Bullock always seems to return there.
Bullock has been acting in films since 1987 and continues to do so. She seems to love the business and has made time to balance her life and spend time with her kids in between filming. Her impressive list of awards, including the Academy and Golden Globe Awards, is enough to show her clear success in the industry.
Sandra Bullock was born in Washington, so how did she end up settling in a city like New Orleans? She likes living in New Orleans as it lets her get out of the craziness of Los Angeles and New York City. She has helped restore a charter school there after Hurricane Katrina. Her kids were adopted from Louisiana which gives great sentimental value to the city for her whole family.
Related Topics:
If you like the article above, here are some other similar articles you should check out!
17 Reasons Not to Live in Shreveport, Louisiana (Voted by the Locals)

17 Reasons Not to Move to St.George, Utah

17 Reasons Not to Move to Cedar City, Utah