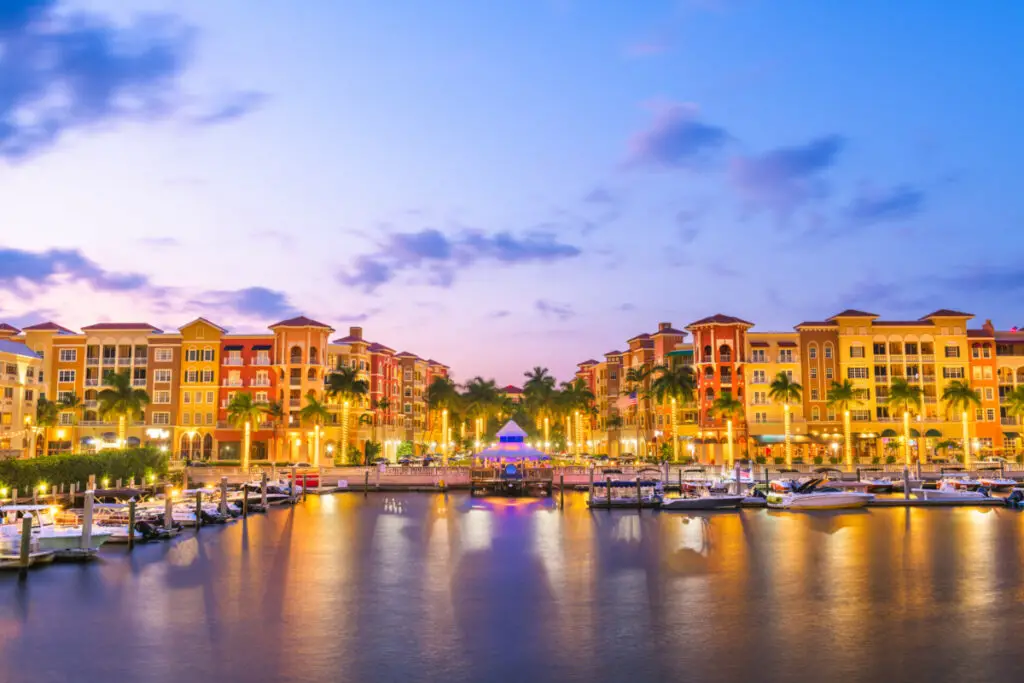 Florida is a hot spot for celebrities and you can find a celebrity pretty much anywhere you go. Everyone knows about Miami, Orlando, and Tallahassee, but you are going to find lots of celebrities who live in Naples and on Marco Island in order to get the benefits of living in Florida in a much more low-profile place. After living in Naples myself for years, I can see what they're after.
Here are 9 famous people who live or have lived in Naples, Florida!
9. Fuzzy Zoeller
Let's dive into the Professional Golf Association to begin. Frank Urban Zoeller is one of only 3 golfers to win the Masters Tournament in his first year. The other two golfers to do did so in 1934 and 1935.
Born in 1951, Zoeller began his ascent to winning in high school in Indiana. He would go on to win 10 PGA tour events and 2 major championships.
Zoeller has been living in Naples part-time since the 1970s

.
8. Donna Summer
Famous for her disco music, Donna Summer, born LaDonna Adrian Gaines, lived in Naples until her death in 2012.
Donna Summer struggled to make it big in the music industry, which is one of the many reasons why so many people love her. She started off as the singer of the band Crow before moving to Munich to try her luck in Germany. It was there that she really began her climb to fame.
From 1975 to 1984, every year she released a top-40 song on the Billboard Hot 100. She released a total of 42 top singles including 10 top-5 singles. Her top songs include Hot Stuff, On the Radio, Bad Girls, Dim All the Lights, and Last Dance.
She died a five-time Grammy winner and sold more than 100 million records. She is considered one of the greatest music artists of the disco era.
7. Richard Schulze
Are you looking for an important billionaire to look out for while in Naples, Florida? Well, you're not going to believe who lives down there.
Richard Schulze is worth around $2.4 billion and is the founder and former CEO of Best Buy

. Born in St. Paul, Minnesota, Schulze was in the Air Force, National Guard, and was an electronics salesman before starting an audio equipment store. Thanks to the VCR, Schulze turned his little store into a nationwide staple.
His history with Best Buy gets a little confusing after that. In 2012 he stepped down as CEO due to some bad publicity related to him not reporting an affair within the company. A few months later Schulze attempted to buy Best Buy. He already owned 20% of the company, but it is assumed that he wanted to own the whole company once more and gain more control. Anyway, it eventually didn't work out. Instead, the company made a new job for him and he was made the chairman emeritus.
Anyway, he moved

from Bonita Springs to the Port Royal company recently.
6. Alex Lifeson
Let's talk about one of the greatest guitarists of all time: Aleksandar Živojinović.
Aleksandar Živojinović was born to Serbian Parents in British Columbia, Canada in 1953. He started the famous rock band Rush in 1968 and soon recruited the famous Geddy Lee and arguably the greatest drummer of all time, Neil Peart. The band has a number of famous songs like 2112, Xanadu, Tom Sawyer, YYZ, LimeLight, and Closer to the Heart.
If you want to run into this legendary guitarist, try poking around Pelican Bay down in Naples, Florida!
5. Judge Judy
One of the best-known and most-loved TV personalities currently resides in Naples, Florida. Fans of her show were sad to find out the show that made her famous, Judge Judy, ended in 2021 after an astonishing 25 seasons. Though it is a niche category, Judge Judy holds the record for the longest-serving television arbitrator in courtroom-themed programming history. That is an extremely hard record to break, so the show will likely hold the title for years to come.
Born Judith Blum in Brooklyn, New York, she graduated from American University with a degree in government and then from New York Law School in 1965. She eventually took a job in New York City in a family-court room and became known for her tough attitude. She finally began the famous TV show in 1995.
In her life, she has heard over 20,000 cases and has been a part of over 12,500 episodes of Judge Judy. This legend will be missed in the TV business, but hopefully, you won't miss her the next time you go to Naples, Florida.
4. John Schnatter
John Schnatter is the founder of Papa John's Pizza. Although many people don't know his name, they know who he is when they see him.
Schnatter's story is inspiring, as he began his pizza business in a literal closet in his father's tavern in 1984. He even sold his car in order to purchase old pizza equipment. By 1994, he owned 500 stores, and by 1997 there were 1500 locations.
Papa John's Pizza was the official pizza of the NFL from 2010 to 2018 when controversy

over protesting the National Anthem by NFL players ended the deal. Still, Papa John's inspiring story and fame make him well-liked by the general public.
John Schnatter no longer owns or is even associated with Papa John's Pizza, but he is still often recognized in public.
Probably overwhelmed by the heat of the kitchen and drawn to the beautiful beaches of Naples, Papa John owns a vacation home in Naples.
3. Shahid Khan
Shahid Khan truly is an inspiring figure who has fulfilled every iota of the American Dream. Born in Lahore, Pakistan to a modest family, he moved to the United States at the age of 16 where his first job was washing dishes for $1.20 an hour

.
Khan worked for Flex-N-Gate while attending the University of Illinois and after graduating started his own automotive parts business. His business did so well that he eventually bought his former employment business, Flex-N-Gate, and merged the two. From there, he grew his company to eventually being the sole provider of bumpers to Toyota. The business went from $17 million in sales to over $8 billion.
In 2011, Khan purchased the Jacksonville Jaguars for $770 million. Since then, he has also bought the Fulham London Football Club, became the primary investor in All Elite Wrestling, and became the majority shareholder in Black News Channel.
Khan was ranked 94th on Forber 400 Richest Americans and owns a home in Naples, Florida.
2. Mike Ditka
If you want to gauge how well you know sports, think about if you know Mike Ditka as the legendary NFL player and coach for the Chicago Bears or from the movie Kicking and Screaming.
Ditka played as a Tight End for the Chicago Bears from 1961-1966 and then the Philadelphia Eagles and Dallas Cowboys from 1967-1972. As a player, he won Rookie of the year and was a 5x Pro Bowler, and was part of the Super Bowl-winning Cowboys team in 1971. He also was part of the NFL Championship team in 1963.
As a coach, he was named Coach of the Year twice (1985,1988) and won the Super Bowl in 1985. If you are a fan of the NFL, you should know about the '85 Bears. They are often ranked as one of the greatest defenses in the history of the NFL. If you want to see true talent, check out this video

.
1. Larry Bird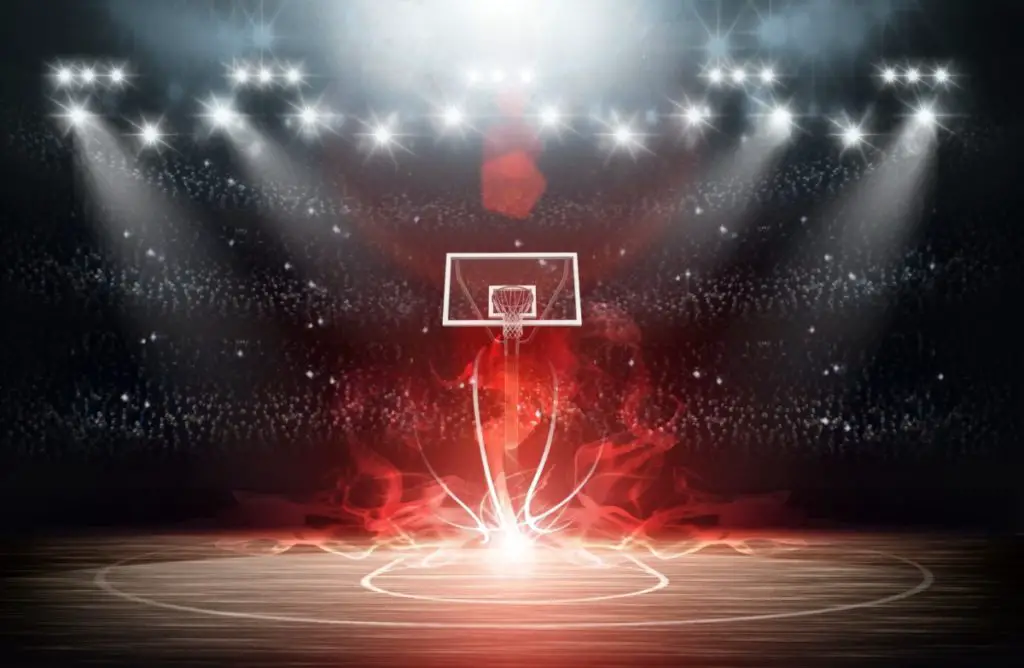 Larry Bird, otherwise known as Larry Legend, has a home in Naples, Florida. It is apparently currently up for sale

, so you better get down there fast to see one of the greatest NBA players of all time.
The bird was born in Indiana in 1956 and grew up in French Lick, giving him the other nickname "the hick from French Lick". He played for the Boston Celtics from 1972-1992 and he is ranked as the 7th best NBA player of all time according to ESPN

.
His accomplishments include:
NBA Rookie of the year (1980)
NBA All-Rookie Team (1980)
3x NBA Champion (1981, 1984, 1986)
2x NBA Finals MVP (1984, 1986)
3x NBA MVP (1984-1986)
12x NBA All-star (1980-1988, 1990-1992)
9x All-NBA First Team (1980-1988)
AP Athlete of the year (1986)
He also had his jerseys retired by the Boston Celtics and the Indiana State Sycamores. His wild success didn't stop as an NBA player. After he retired, he became the head coach of the Indiana Pacers and later became the President of Basketball Operations for the same team. In 2000, he lead the team to an NBA finals appearance and was named Coach of the Year. He also won Executive of the Year in 2012.
Larry Bird is the only person in the history of the NBA to win Rookie of the Year, MVP, Finals MVP, All-star MVP, Coach of the Year, and Executive of the Year. Larry deserves to be called a legend.
Related Topics:
If you like the article above, here are some other similar articles you should check out!
9 Famous Celebrities Who Live in Jupiter, Florida

17 Reasons Not to Move to Tarpon Springs, Florida

9 Famous Celebrities Who Live in Immokalee, Florida