Mobile, Alabama is a beautiful port city that allows people to ship things nationwide and enjoy wonderful seafood. It also is home to many people who have a vibrant history and lifestyle. Here are 9 famous people who are associated with Mobile, Alabama.
1. Winston Groom
Winston Groom wasn't originally born in Mobile but was raised there. His family moved from Washington, D.C. when he was young so his father could practice law in Mobile. He soon went on to go to school at the University of Alabama and joined the army. He served from 1965-1967, with a tour in the Vietnam War.
After his experiences in the military, he went on to write many books. One of his first books was called Better Times Than These and depicted a rifle company and its experiences in the Vietnam War. By some, it was called the greatest depiction of the Vietnam War.
He continued to write books about the Vietnam War. Some of his other titles include As Summers Die, Conversations with the Enemy, and Forrest Gump. Forrest Gump was inspired by a conversation that he had with his father about a man his father had met who had a mental disability.
The book took him about 6 weeks to write from start to finish. This book is one of his most well-known, especially as it got a movie adaptation. The movie adaptation is now considered a classic. Sadly, Winston Groom passed away in 2020 in Fairhope, Alabama. He was waiting for his book The Patriots to be published when he died. Luckily, it was published after his death and is available to read

.
2. Jerry Carl
Jerry Carl was born on June 17th, 1958, in Mobile, Alabama. He was raised in the area and graduated from Sylacauga High School. He went on to go to college for a time in Florida but went back to Mobile and began a business there. He began his career by working at Alabama Power.
He also worked with a variety of businesses as a salesperson. He then started a business called Stat Medical, which handled healthcare equipment. He went on to start a few different businesses including Carl and Associates, Cricket and Butterfly, LLC, a real estate company, and a lumber and timber company.
In 2012, he then went on to run for Mobile County Commission and won. He continued to win a position until 2019. In 2019, he was voted to be the Commission President. In June 2020, he announced that he was running for the first district. He won the election. His predecessors have held the position for 10 or more years, so it is likely that he will follow the same pattern. In 2022, he announced he was running again. He continues to be a strong supporter of the Republican party and its views in his office

.
3. Tim Cook
Timothy Donald Cook was born on November 1st, 1960, in Mobile, Alabama. He grew up in a nearby town called Robertsdale with his family and graduated from the local high school. After high school, he went on to go to Auburn University and graduated with a bachelor's degree in industrial engineering.
He then went on to go to Duke and obtain a master's degree in business administration. His early career started with IBM in their personal computer business but went on to be a chief operating officer with Intelligent Electronics. He also went on to be a vice president for Compaq.
His early career made him a great candidate for working at Apple. Steve Jobs personally sought him out and asked him to work for him. During his earliest years with Apple, he ended up working up the ladder.
He was entrusted with many of the day-to-day operations for Apple when Steve Jobs left on medical leave in January 2011. In 2011, he was named the Chief Executive Officer after Steve Jobs resigned from being the CEO. Since then, he has made many different changes and updates to the company. He is also the first Fortune 500 company owner to come out as gay. He has made a substantial difference in the company and many consumers worldwide

.
4. Lonnie Johnson
Lonnie George Johnson was born on October 6th, 1949, in Mobile, Alabama. He grew up in the area and was born to two less-educated parents. He developed a deep desire and interest to understand how things work. When he attended Williamson High School, this led to him continuing to develop his knowledge. He was able to represent his high school in a state-wide science fair with a robot in 1968.
This led him to attend Tuskegee University, where he received many different in mechanical and nuclear engineering. He also served for several years in the military. In 1979, he was able to join the NASA Jet Propulsion Laboratory. He was there for several years and was a part of many different projects. Some of these include sending Galileo to Jupiter, some weapons missions, and also working on the stealth bomb mission.
After his time at NASA, he started his own business and eventually created the Super Soaker. This water gun is one of the most popular toys worldwide, with about $1 billion in sales. He has been given over 250 patents and has won several different awards. His invention was inducted into the National Toy Hall of Fame

.
5. Dan Povenmire
Daniel Kingsley Povenmire was not born in Mobile but was raised there. He started drawing when he was 2 years old and his work began to be shown in local art shows at the age of 10. He loved animation and was inspired by many big animators, such as Chuck Jones and Hayao Miyazaki.
After graduating high school, he went to the University of South Alabama to study animation. He was able to create a comic strip called "Life is a Fish" that was loved in the USA and at the University of Southern California. He transferred there in 1985.
After college, he went on to work as an artist in many different ways and shows. In his early career, he was able to work on Far Out Man and Teenage Mutant Ninja Turtles. His first stable breakthrough was as a character layout animator for The Simpsons.
Through his work there, he was able to create relationships with other animators. This also opened more doors. Some of these opportunities included working on Rocko's Modern Life, Family Guy, and SpongeBob SquarePants. His most famous contribution to date is Phineas and Ferb, as he pitched the idea of the show to Disney. He was a pivotal figure in its production and even was the voice actor for Dr. Doofenshmirtz. This show has received many Emmy nominations

.
6. J. T. Thomas
James Thomas Jr. was born on June 23rd, 1984, in Mobile, Alabama. He was raised in Samson, a nearby city. He is known for being a television personality on several rounds of Survivor. He won the million-dollar prize in Survivor: Tocantins and the $100,000 prize given for Sprint Player of the Season.
He is one of the only winners who was never voted against in the Tribal Council. He also was the second person to also win the Sprint award. He is one of the first people who played an almost perfect game in the Survivor series. He has also been on other seasons. Currently, he lives in Mobile

.
7. Kathryn Morgan
Kathryn Elizabeth Morgan wasn't born in Mobile but began her ballet career in Mobile at the Mobile Ballet School. She began dancing at the age of 2 but decided to focus on ballet at the age of 5 years old. She lived and trained there for 4 years. After a trip to New York and seeing a performance, she was motivated to work hard. She has been a part of the New York City Ballet and the Miami City Ballet. Her ballet career ended in 2020 after she left for medical reasons. However, she is still highly respected

.
8. Lloyd Austin
Lloyd Austin was born on August 8th, 1953, in Mobile, Alabama. He is a huge political figure that has been in many different roles and positions in the last few years. He was in the military for many years and became a Lieutenant General in 2006. He also was able to become a Major General for the United States Forces in Iraq. After this point, he was able to be promoted to Secretary of Defense and still is in this position as of 2022

.
9. Rich Boy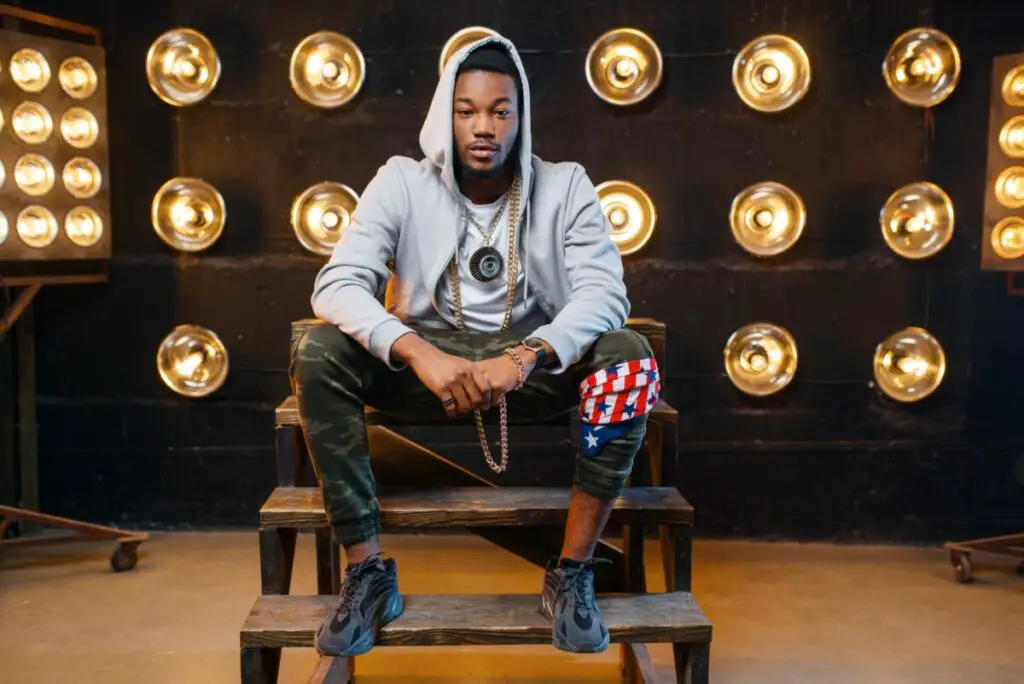 Marcie Benjamin Richards was born on September 2nd, 1983, in Mobile, Alabama. He is a rapper who got his big break in 2007. The song "Throw Some D's" was given Platinum status. He has released 2 albums and several mixtapes. Many of his songs have been ranked in the top 100 in R&B

.
These 9 people are just a few people who have fallen in love with the area. This area is a gorgeously green and beautiful city that is full of history and happiness.