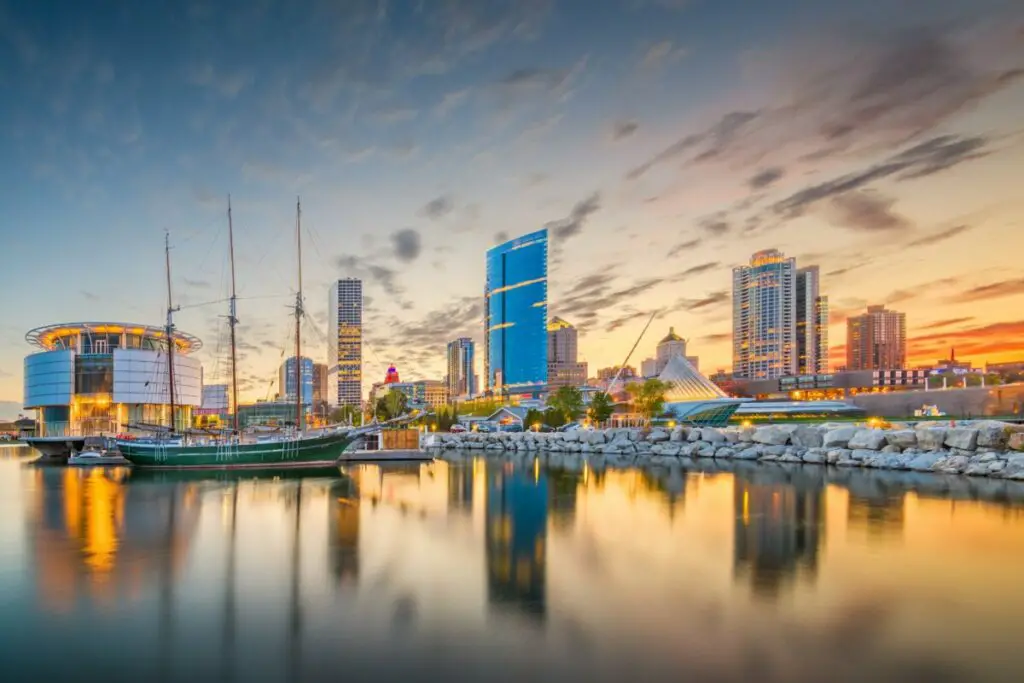 Although Milwaukee is a large city in the midwest, many people don't think of it as a celebrity hub. However, little did you know that some of the many recognizable celebrities call Milwaukee, Wisconsin home.
1. Oprah Winfrey
Oprah Winfrey

doesn't really even need an introduction. The famous talk show host, producer, author, and philanthropist is known as the "Queen of Media" and is one of the most influential women in the world. Oprah, however, was not always so successful.
Winfrey was born to her teenage mother who put her in the care of her grandmother for the first six years of her life. Oprah and her grandmother Hattie Mae lived in poverty and often had to don dresses made of potato sacks. Although poor financially, Hattie Mae encouraged Oprah to pursue an education and taught her to read when she was just three years old.
Oprah left her grandmother to live with her mother in inner-city Milwaukee when she was six. Growing up in Milwaukee, Winfrey lived on government support and faced abuse. She went to Lincoln High School in Milwaukee but was selected to transfer to Nicolet High School, which was located in a more affluent area, because of her excellence in academics. After facing family conflict with her mother, she returned to live with her father in Tennessee.
It was in Tennessee that she got her start in the industry while working at a local black radio station. She attended Tennessee State University on a scholarship and studied communications before becoming the youngest and first female black news anchor at a Nashville station. Soon after, she began hosting a morning talk show, AM Chicago, which was soon rebranded as The Oprah Winfrey Show.
After that, the rest is history. Oprah's show soon became the most popular on TV as it was more intimate and real than other talk shows. She has won numerous awards not only for her work in communications but for philanthropy as well. Currently, she has her own television network, OWN

or the Oprah Winfrey Network.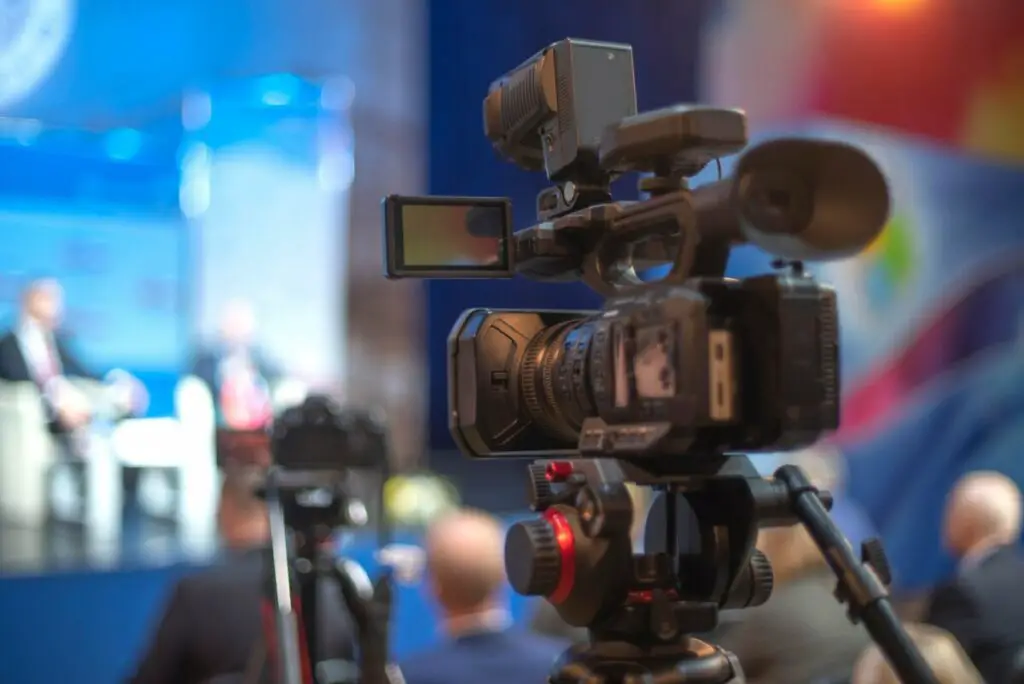 2. Rachel Brosnahan
Rachel Brosnahan

is a Milwaukee-born actress. When she was young, her family, which consists of her parents and two younger siblings, moved to Highland Park, Illinois, where she was raised. Growing up, acting wasn't Rachel's only passion, as she also participated in wrestling and snowboarding. Acting, however, was her true passion and she decided to pursue it by attending New York University's Tisch School of the Arts.
Her first TV roles include appearances on the TV shows Gossip Girl, The Good Wife, and Grey's Anatomy while still attending the Tisch School of the Arts. After graduation, she started to gain more traction in her career for her performance on the show House of Cards, which brought her an Emmy nomination for Outstanding Guest Actress in a Drama Series.
Brosnahan also performed on stage in various productions but is most well-known for her role as Mrs. Maisel in the Amazon series The Marvelous Mrs. Maisel, for which she won a Golden Globe. She has also known for her role in the movie Beautiful Creatures.
3. Colin Kaepernick
Colin Kaepernick

is a talented football player who holds the record for most rushing yards in a game by a quarterback in the NFL. The star was born in Milwaukee, Wisconsin to his single teen mother Heidi Russo, who placed him up for adoption. Kaepernick was welcomed into the family of Rick and Teresa Kaepernick, who raised him in Wisconsin and later in California.
Growing up, Colin

excelled in school both academically and athletically. He was a 4.0 student and was nominated for all-state in football, basketball, and baseball. Although he received many scholarships offers to play baseball, Kaepernick was set on playing football and went on to play for the University of Nevada in Reno. Colin was selected to play for the Cubs in the MLB in 2009 but gave up the offer to continue playing football.
Kaepernick continued to do well academically and graduated with a 4.0 and was awarded the Heisman Trophy. He was drafted into the NFL in 2011 by the San Francisco 49ers. Colin Kaepernick continued to be a valuable asset and led the team to the Super Bowl.
Kaepernick made even more headlines by sitting during the national anthem before a game in 2016 to protest racial injustice. Currently, he is the founder of three companies that help advance the liberation of Black and Brown people.
4. Eric Benet
Eric Benet

is a famous R&B singer-songwriter that was raised in Milwaukee, Wisconsin. His father had always wanted Benet to get a degree in order to be successful, but Benet had other ideas.
Benet was starting to make traction in the music industry when he and his sister Lisa landed a record deal. Soon after this success, tragedy struck. Benet's girlfriend Tami Stauff died in a car crash when their daughter was just over a year old. This was a tough time for Benet, as he had to deal with the loss of his love and take on all childcare responsibilities.
True to Myself, Eric's first solo album, was released in 1994 and led to the success of his second album, which won a Grammy Award. Although he has been successful musically, Benet is most well known for his marriage and subsequent divorce to superstar Halle Berry. After their divorce, Benet married Prince's ex-wife Manuela Testolini.
5. Harry Houdini
Although Harry Houdini

is no longer alive, I couldn't help but put him on this list. Houdini was a famous musician born in Hungary. His family immigrated to the United States in 1876 and decided to settle in Milwaukee. Harry and his brother Theo started to practice magic and Ehrich adopted the stage name of Harry Houdini.
When Harry was 17 years old, he began to seriously pursue a career in magic and quickly gained popularity through his escape tricks. This led to him having his own magic show touring in the United States as well as Europe. After his successful tours, Harry began to act and received a star on the Hollywood Walk of Fame.
Houdini had varied interests, which led him to be the first person to fly over Australia. He also exposed and debunked mediums and psychics. Harry died when he was 52 after refusing to receive medical help for a ruptured appendix.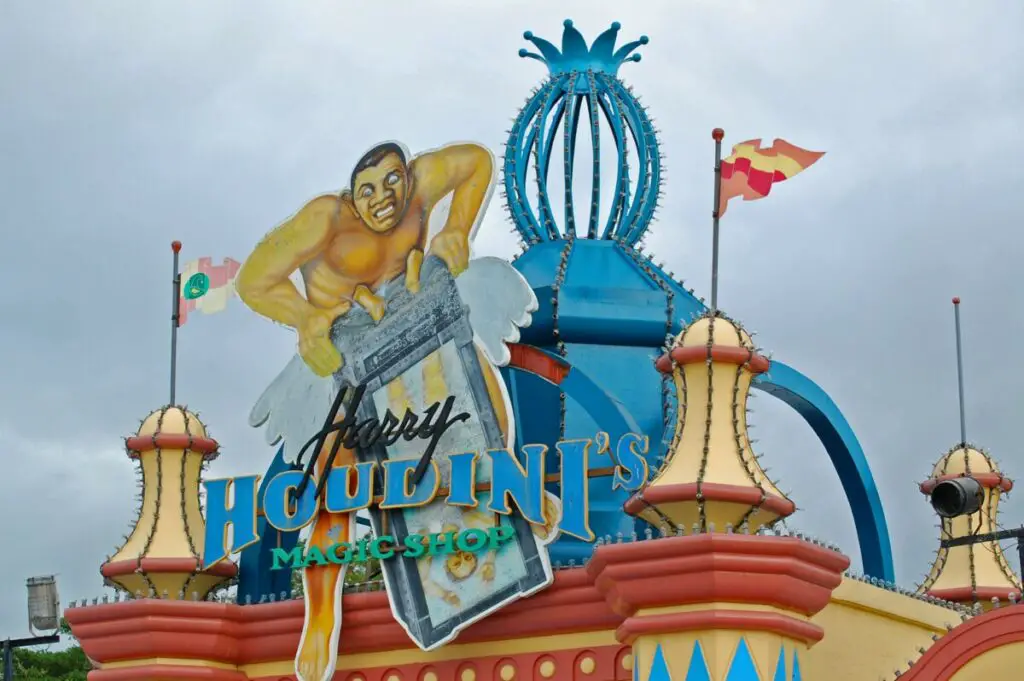 6. Arie Luyendyk Jr.
Arie Luyendyk Jr.

was born in the Netherlands but spent most of his life in the United States after moving to Wisconsin when he was three years old. Luyendyk followed in the footsteps of his father Arie Luyendyk Sr., the Indianapolis Motor Speedway Hall of Fame member. He began competing when he was 16 and went on to race in sports-car series and the Indy Lights Series. When he stopped racing, Arie became a driver analyst on TV.
In 2012, Arie Luyendyk Jr. gained more popularity, as he was a contestant on the reality show The Bachelorette. Although he was eliminated early into the season, he came back in The Bachelor in 2017. His season was heavy with drama as he proposed to Becca Kufrin but later cut off the engagement to rekindle a relationship with the runner-up Lauren Burnham, who he later married. Currently, Arie is the father of three and is a real estate broker.
7. Deidre Hall
Although Deidre Hall

is not as well known today, at the height of her popularity, she was a household name. She is most well known for her 40-year-long role as Dr. Marlena Evans on the famed NBC show Days of Our Lives. She has been named Best Television Role Model and has been named Best Actress from Soap Opera Digest five times.
Currently, Hall is a celebrity spokesperson. She has been featured in numerous magazines, and has been called one of America's most beautiful women as well as "Best Dressed Woman".
8. Jim Lovell
The Milwaukee native Jim Lovell

is known around the world for his achievements through NASA. He was the commander of the famous Apollo 13 mission to the Moon. Growing up, Jim was always interested in rockets and joined the Navy to fly planes. He took his piloting skills to another level by becoming a NASA pilot.
In his career, Lovell not only participated in the Apollo 13 expedition but also in Apollo 8 which was the first ship to join lunar orbit. After retiring, Lovell wrote a book about the Apollo 13 expedition along with his fellow mission member Jeffrey Kluger.
9. Marc Alaimo
Marc Alaimo

is a famous actor who was born and raised in Milwaukee, Wisconsin. He got his start in theatre companies in the area like the Marquette University Players and the Milwaukee Repertory Theater. Alaimo later lived in New York and Los Angeles where he participated in other theatrical roles.
He made his break into TV in 1971 where he played in multiple shows but is best known for his role in the cult classic Star Trek. During filming, he gained the nickname "the Neck". In addition to this role, Alaimo made appearances in some movies, including The Last Starfighter, The Dead Pool, and Total Recall.
Related Topics:
If you like the article above, here are some other similar articles you should check out!
Is there Public Transportation in Milwaukee, Wisconsin?

13 Best Family Neighborhoods in Milwaukee, Wisconsin

Is Milwaukee a Liberal City?