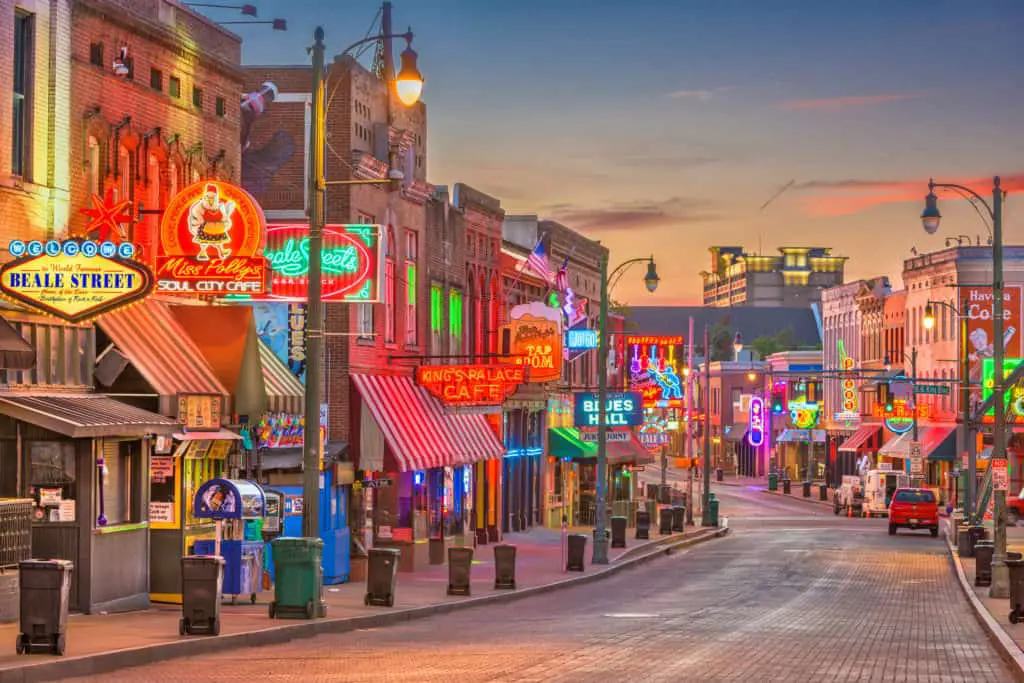 What is the big deal with Memphis, Tennessee, and why do so many celebrities live there? Unique to Memphis, it is the Blues Capital of the world, known for its soul and rhythm. Home to the Stax Museum and Stax Record Label, it is no wonder that so many celebrities were born in Memphis or have lived there for a time. The Stax Museum is a museum of American Soul Music and is dedicated to preserving the Stax Record Label. This draws people to the city and creates an exciting atmosphere!
Along with a rich history in music, Memphis is a beautiful city along the Mississippi River with a population of approximately 650,000 people. Many of these people have included celebrities of today, as well as those who have had a profound impact on pop culture and trends of the past. Let's take a look at some Memphis locals that we have seen on the screens and the radio.
1. Justin Timberlake
Born and raised in Memphis is the famous songwriter and singer, Justin Timberlake. It seems he was destined for the screens and appears on shows such as Star Search and The All-New Mickey Mouse Club. In the 1990's he was the youngest member of NSYNC, one of the most popular boy bands of the time.
He later left NSYNC and began working as a solo artist. Justin Timberlake continues to have connections to his roots in Memphis, including the Stax Museum, where he helped create a song in the writing lab and also works on songwriting instruction with students. Justin Timberlake now has a house in Hollywood Hills and is best known for his songs SexyBack, Can't Stop the Feeling, and Suit & Tie.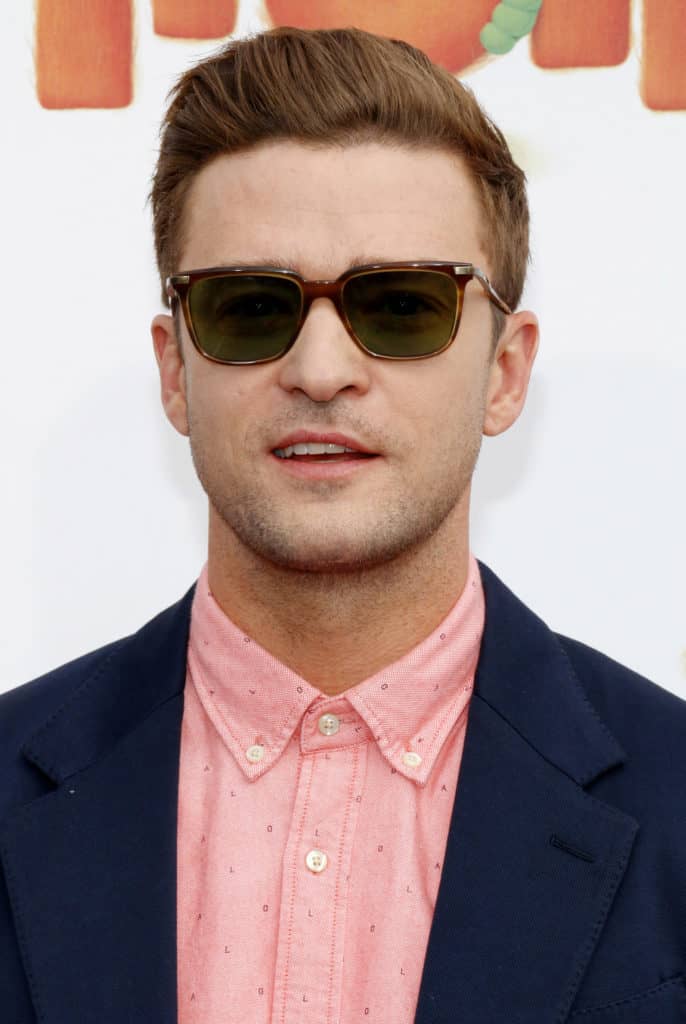 2. Juicy J
Juicy J, who was named Jordan Michael Houston III at birth, is an American rapper, songwriter, and record producer. He was interested in music and producing from his teenage years, and instead of action and fiction books, he read books and articles about the music industry. He learned all he could and greatly admired Al Bell, the Co-Owner of Stax Records.
He founded the hip hop group Three 6 Mafia in 1991 in Memphis. He began releasing solo material in 2002 and later collaborated with rapper Wiz Khalifa. He has won an academy award for the best original song Its Hard Out Here for a Pimp, as part of Three 6 Mafia. Juicy J also features in I Don't mind by Usher, and Dark Horse by Katy Perry.
Juicy J was married in 2016 and has one daughter and one son. He continues to produce music and plans to take his music career forward.
3. Patrick Earl Houston "Project Pat"
As the older brother of Juicy J, Project Pat is also a co-founder of Three 6 Mafia. He was born and raised in Memphis and also served 4 years in prison there before reemerging in 1999 with his solo album Ghetty Green. His genre is hip hop and was a former member of the hip hop group The Kaze. Project Pat's songs include Sippin on Some Syrup, Chickenhead, and Don't Save Her.
Project Pat's full name is Patrick Houston, and he stood tall among his peers for hardcore rap. He continues to be an in for upcoming rappers who want to expand and begin careers in the industry. He continues to make his name among rappers and was sampled in Cardi B's Bickenhead.
4. Morgan Freeman
Morgan Freeman was a natural actor as a child. When he was young, he moved to Mississippi with his grandmother. In school, he participated in many school plays and won a statewide drama competition. It could be said that it was during these young years that he discovered acting and grew a love for drama, music, and theater.
Despite his love for acting, Freeman declined a college scholarship for acting to Jackson State University, and instead enlisted in the Air Force. It wasn't until 4 years later that he came back to Los Angeles and began taking acting classes once more.
Starring in The Poison Rose and the Hitman's Wife's Bodyguards, Morgan Freeman is an American actor, director, and narrator. He is the youngest of 5 children and was born in Memphis, Tennessee. He is known for his distinctively deep voice and has won an academy award and a golden globe award. Morgan Freeman now resides in Charleston, Mississippi.
5. Elvis Presley
Elvis Presley is one of the most significant icons of the 20th century. He revolutionized music and the entertainment industry and gave us rubber legs and Hound Dog as a singer and songwriter. He moved to Memphis when he was 13 years old and began his music career there with Sun Records label, later becoming the King of Rock and Roll. Some of his top hits include It's Now or Never and Jailhouse Rock.
As well as an American musical icon, Elvis Presley also served in the military from 1958 to 1960. It was after this time that he produced some of his most popular music. He came from a poor background and was born in a two-room house his father had built. Elvis had a twin brother, Jesse, who was stillborn. Many see the success of Elvis as a realization of the American Dream.
Although 40 percent of Elvis' music sales have been outside of the United States, he has never performed anywhere outside of North America.
6. Chris Hardwick
Growing up in Memphis, Tennessee, Chris Hardwick was on his high school chess team. His father was a professional ten-pin bowler, but Chris had other aspirations for his life. He finished his senior year at Los Angeles and began as a DJ on a Las Angeles radio station. Chris began working on shows including comedy and podcasts. His work has also moved to voice-over work, including a part in Hamilton, hosting, and stand-up comedy.
He now resides in Los Angeles, California, and works as a comedian, actor, and television and podcast host. He hosts The Talking Dead, a show affiliated with the zombie show, The Walking Dead. He stars on his show Talking with Chris Hardwick, where he interviews pop culture figures.
7. Memphis Slim
Memphis Slim was born in Memphis on September 3, 1915. His name given at birth was John Len Chatman, but he first performed under the name Peter Chatman in honor of his father. One year after his first recordings, he began performing under the name Memphis Slim.
Slim began performing in bars, honky-tonks, and dance halls. The blues scene suited him well, as he later became a famous blues pianist, singer, and composer. In his songs, he was known for using saxophone, bass, drums, and piano. His most famous song was Everyday I Have the Blues, and it became a blues standard recorded by many other artists.
Slim also played musically internationally in Europe when he toured with Willie Dixon in France. He moved to Paris in 1962. There he became a prominent musician due to his talent and cheery personality. Memphis Slim died of kidney failure on February 24, 1988.
8. Charlie Musselwhite
It's no wonder Charlie was a natural when it came to music and blues. Growing up, his mother played piano and his father played the harmonica and guitar. In high school, Charlie was like any other kid; listening to rock, idolizing famous musicians such as Elvis Presley and Johnny Cash, digging ditches, and laying concrete.
After moving into town to continue his education, Charlie became immersed in the blues life and in the bars and clubs. He became well known after starting his own band and releasing his first album called Stand Back! Here Comes Charley Musselwhite's Southside Band.
Charlie Musselwhite is also known as the "White Bluesman" and "Memphis Charlie". His electric blues harmonica playing has won him a 2019 GRAMMY nominee, a 2014 GRAMMY winner (Get Up with Ben Harper), and 13 GRAMMY nominees overall. He is a bandleader at 77 years old and only plays Seydel harmonicas.
9. David Porter
Born in Memphis, David Porter is an award-winning record producer, songwriter, and singer. He was the 9th of 12 children born in Memphis and his music career began by singing in church and performing in shows in his community. He sang and competed with many of his classmates and worked at getting a record label to record soul music.
From this point on, he was considered a natural.
He was an inductee in the Songwriters Hall of Fame in New York City in 2005 with his song Rolling Stone. He has sampled music with Mariah Carey and Will Smith. He has catalog sales of over 400 million units.
David Porter is also an entrepreneur and philanthropist, and he started the Memphis Music Foundation. This foundation is a nonprofit that stands to help maintain Memphis's musical talent and expand Mephasis' great musical talent into the future. He is dedicated to music and knows the important role it plays in the lives of people because he has seen that importance in his own life.
Related Topics:
If you like the article above, here are some other similar articles you should check out!
17 Reasons Not to Move to Nashville, Tennessee (Voted by the Locals)

Moving to Tennessee from California 17 Pros and Cons

17 Reasons Not to Move to Greenville, South Carolina (Voted by the Locals)