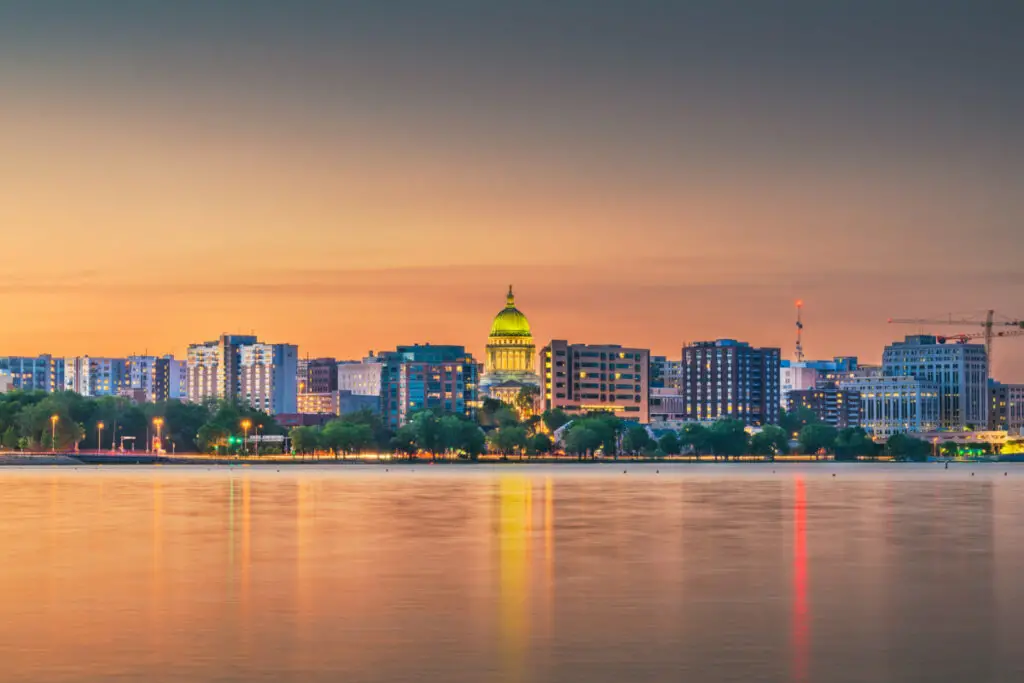 Now I don't know about you but when I think of Madison, Wisconsin, I think of three things- cheese, cows, and the Great Lakes. No famous people make my list. But after spending some time in Madison, as well as consulting with locals, I have found that there are quite a few celebrities that have come from this seemingly boring capital city.
9: Bradley Whitford
Bradley Whitford

is a Madison native who ended up making a splash on the big screen. Whitford is best known for his role as Josh Lyman, the Deputy White House Chief of Staff on NBC's hit TV series, "The West Wing".
From an early age, Whitford's mother, a poet, and writer fostered his creativity. Bradley Whitford went on to study at Wesleyan University where he earned a degree in theatre and English literature. After graduating from Wesleyan, Whitford studied at the famed school of theatre at Juilliard where he earned his master's degree.
Bradley Whitford began his acting career on the stage, participating in on and off Broadway productions as well as eventually taking on parts on the big screen. He played parts in Bicentennial Man, Philadelphia, Red Corner, My Fellow Americans, and Get Out.
8: Amanda Kessel
Amanda Kessel is arguably one of the best female ice hockey players of our time. A Madison native, Amanda Kessel has hockey in her blood. Not only her father, but her two brothers, Phil and Blake Kessel played professional hockey so growing up Amanda had plenty of support, not to say competition in her sport.
Amanda excelled playing hockey in high school and was offered a spot on Minnesota's collegiate team, the Golden Gophers. Throughout her college career, she was invited to play in multiple World Championships and qualified for the United States Olympic team in the 2014 Sochi Olympics. Amanda, along with her teammates did well, earning a silver medal.
When Kessel returned to the Olympics at the 2018 Pyeongchang games, she was determined as ever. The forward helped push her team to victory and they were able to take home the gold medal. Kessel was also a part of the U.S Olympic Team in 2022 that won silver.
Apart from her Olympic career, Amanda has played in the NWHL and the PWHPA earning titles such as MVP and Second Star. Currently, Amanda Kessel is working as a member of the Executive Management Program through the Pittsburgh Penguins NHL team.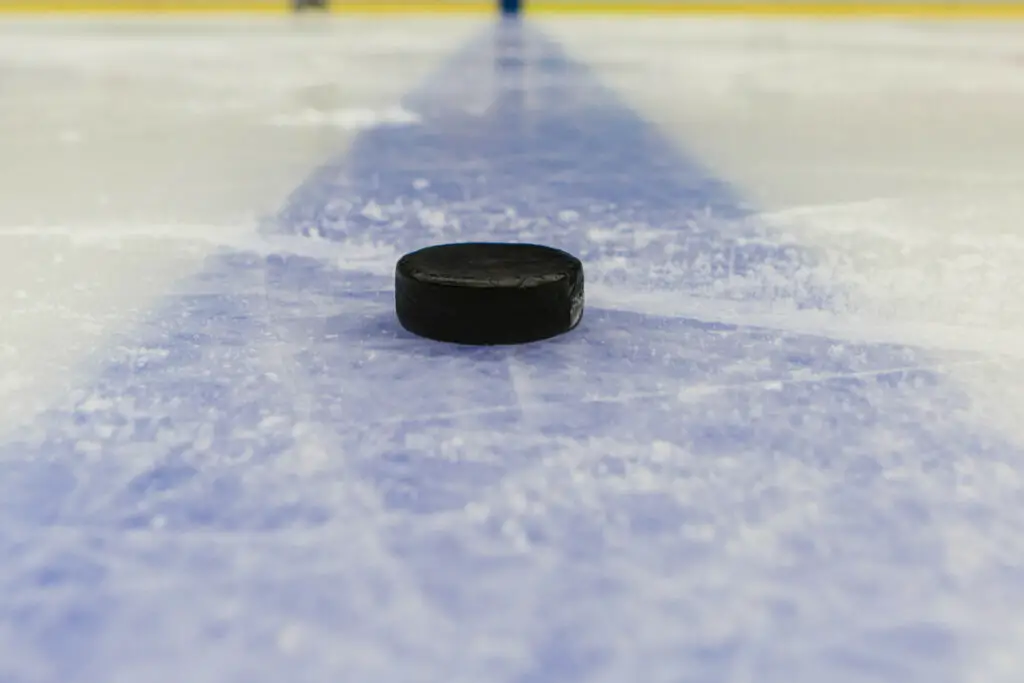 7: Oscar Mayer
Oscar Mayer, the founder of the renowned meat shop 'Oscar Mayer

' was born in Bavaria. At age 14, Mayer emigrated to the United States with his family. Oscar Mayer quickly found a job as a butcher's boy which turned out to be the start of a lucrative career.
He took his passion for good cuts of meat to the streets when he opened his own shop ten years later at age 24. His shop was very successful and joined a meat inspection program although they were at the time a small shop in Chicago.
He started expanding his brand by opening an additional shop in Madison, Wisconsin, where he lived and ran the shop before returning to Chicago. Mayer had a kind heart and in an effort to raise people's hopes during the Great Depression, released the famous 'weinermobile

' which continues to bring smiles even today. Oscar Mayer died in 1955 after being bedridden for weeks, passing on his company and legacy to his son, Oscar Mayer Jr.
6: Connie Carpenter-Phinney
Connie Carpenter-Phinney

is a pioneer in women's sports. She was born during a cold Madison winter. Connie got her start in sports in speed skating and excelled quickly. When she was just fourteen years old, Connie competed in the 1972 winter Olympics which made her the youngest American female Winter Olympian. However, her speed skating career did not last much longer as she injured her ankle before she could compete in the 1976 Olympics.
As part of her recovery, Connie began cycling. She soon grew to love the sport and began competing in races in 1976. She quickly became a prominent figure in women's cycling beating top contenders in national championships. Later in 1984 when women's cycling became an Olympic sport, Connie competed and won gold.
Connie Carpenter-Phinney went on to marry Davis Phinney, who was also a professional cyclist and Olympian. The couple went on to have two children, one of which, Taylor Phinney, followed in his parent's footsteps to become a professional cyclist. After retirement, Connie was inducted into the Wisconsin Athletic Hall of Fame, the U.S. Bicycling Hall of Fame, the U.S. Olympic Hall of Fame, and the Boulder Sports Hall of Fame.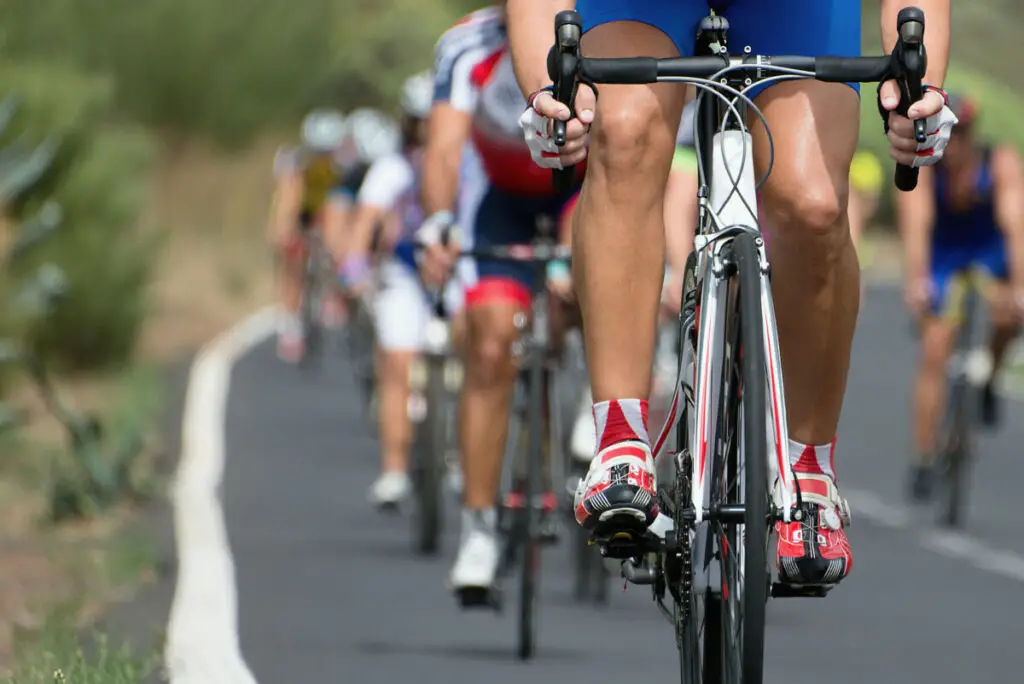 5: Gena Rowlands
Gena Rowlands is an acclaimed actress who grew up in Madison, Wisconsin. It turns out that Gena takes after her mother, Mary Allen Neal, who was also an actress known as 'Lady Rowlands'. Rowlands' father served in politics for the state of Wisconsin. After graduating from high school, Gena studied at the University of Wisconsin.
Afterward, Gena went on to study at the American Academy of Dramatic Arts in New York City where she met her future husband, John Cassavetes. She made her first appearance on TV in 1954. Cassavetes went on to be a director and his wife Gena starred in many of his movies. Their son Nick Cassavetes and their daughter Zoe followed in their father's footsteps by becoming directors. Nick directed "The Notebook" in which Gena played the older version of the love-interest Allie.
Gena Rowlands has had a successful career for over 60 years and has been nominated multiple times for the Academy Award for Best Actress. Rowlands also was given an Honorary Academy Award in 2015.
4: Chris Noth
Madison native Chris Noth is another actor to make the state of Wisconsin proud. He has portrayed roles both on the stage and on the screen in various movies and TV series. He is best known for his roles in Law and Order and Sex and the City

.
Although he had a rough childhood and often got into trouble as a teenager, this is what eventually propelled him to stardom. After a joyriding accident, Chris was enrolled in Storm King School, an all-boys boarding school. Not being a fan of the environment or academics there, Chris eventually pestered his mom enough to send him to a new coed experimental school called The Barlow School in New York.
While at the Barlow School, Chris Noth discovered a love for the arts which lead him to major in English literature at Marlboro College. It wasn't until he joined a theatre company at Marlboro that he realized his knack and passion for theatre and acting. After working for a while in New York, Noth applied to Yale where he completed a master's in fine arts.
While his true love is theatre, Chris Noth decided early in his career that he would need to act in tv series or movies to stay afloat. He was successful both on the stage and on the screen. Notes best-known roles have been in the hit series Law and Order

and Sex and the City,

which were later adapted into multiple movies.
3: Mark Johnson
Although born in Minnesota, Mark Johnson has spent most of his formative years in Wisconsin and brought his state pride with his talent in ice hockey. His father was the famous coach "Badger Bob" Johnson and followed in his father's footsteps by playing at the University of Wisconsin – home of the Badgers.
After becoming an all-time leading scorer during his college career, Johnson was selected to join the USA hockey team in international tournaments as well as the Olympics. He was a part of two Olympic gold medal wins with the U.S. hockey team, and is most well known for scoring two goals in the Olympic game against the Soviet Union. This game came to be known as the 'Miracle on Ice

' which was developed into a movie.
After leaving the U.S team, Johnson went on to score 508 points during his NHL career. When he retired from playing hockey, Johnson just couldn't stay away from the ice for long and ended up coaching various high school, college, and national teams. He is inducted into multiple halls of fame.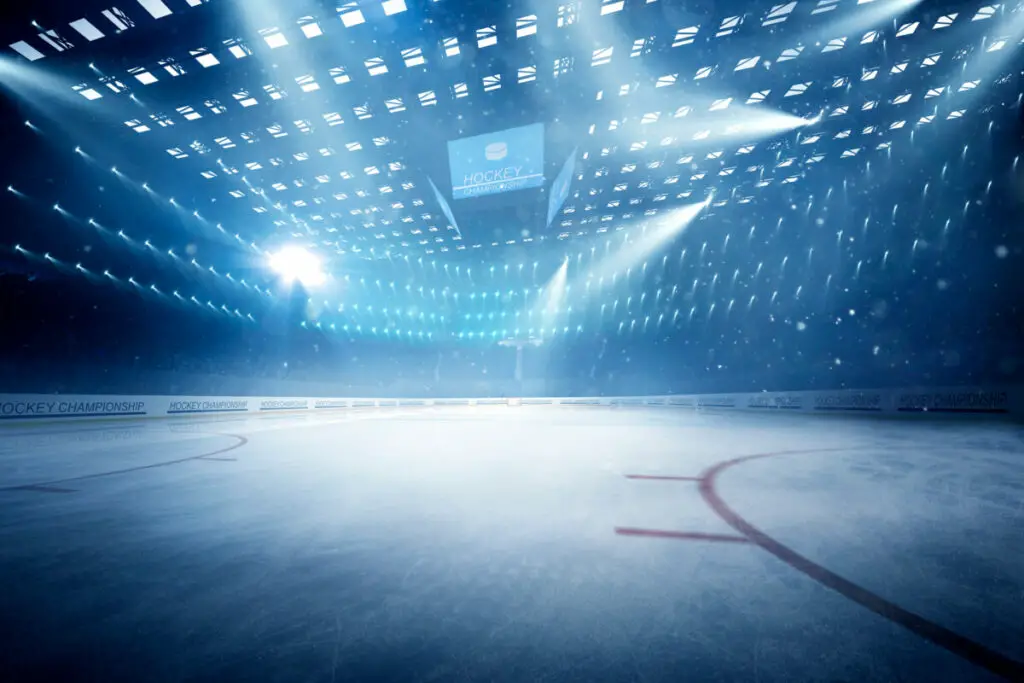 2: Michael Velliquette
Michael Velliquette is a prominent artist who currently resides in Madison, Wisconsin. He was a lover of art from a young age and uses paper to create abstract sculptures. His intricate hand-constructed sculptures feature geometric systems and are time-consuming to create.
Velliquette attended both Florida State University and the University of Wisconsin and currently teaches at his alma mater in Madison. Having participated in over 150 exhibitions in his 20-year-long career, Velliquette has found success in his career.
Because of his unique take on a basic medium, Velliquette is a member of both the Paper Artist Collective

and the Guild of American Papercutters

as well as participating in various reality craft shows on Discovery Network.
1: Otis Redding
Otis Redding "The King of Soul" had a humble start in Georgia. His love for performing began when he joined his local church choir at Vineville Baptist Church. He competed and won 15 talent shows at the Douglass Theatre and was banned from participating as he would have continued to win the five-dollar prize.
Although Redding had a short-lived career, it was very successful and has had a lasting impact on the music industry. His hits such as "Stand by Me", "the Dock of the Bay", and "Try a Little Tenderness" still hit today and he has over six million monthly listeners on Spotify

.
His career was cut short when his plane crash-landed near Madison, Wisconsin. He is survived by his sweetheart wife Zelma, and their three children: Dexter, Karla, and Otis. His sons followed in his footsteps becoming successful figures in the music industry.