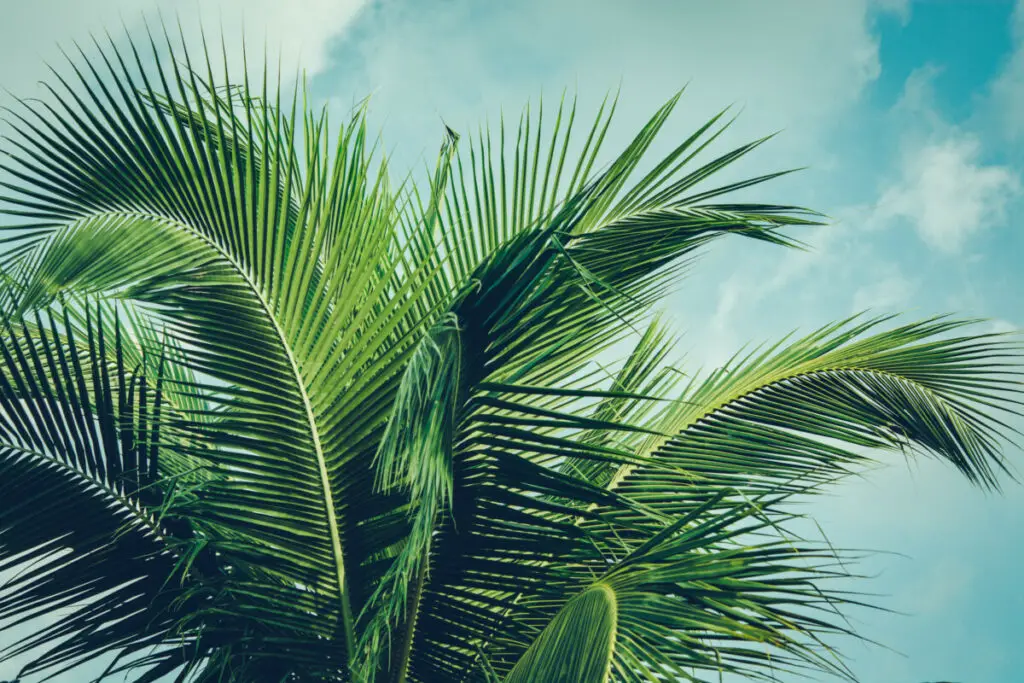 When thinking about celebrities who live in Florida, most people's minds go to Palm Beach, but there's an even more secluded slice of heaven in America's southernmost peninsula, including Jupiter, Florida. This city features about 3.4 miles of pristine, southeastern beachfront that attracts multimillionaires in droves.
From the soft white sand and bright blue waters to the impressive spread of fine dining, golf courses, and spa locations, Jupiter is the ideal oasis to call home, which is exactly what these celebrities decided to do. Here are nine famous people who live or have lived in Jupiter, Florida.
1. Ernie Els | Professional Golfer
Yet another professional golfer, Ernie Els

, has a massive estate in Palm Beach paradise. The South African golfing champion, his wife, and their son live on a property at The Bears Club and enjoy access to the luxurious, sprawling golf courses there.
Els' son is autistic, and both parents are very involved in spreading awareness about the advancement of treating autism, having raised millions of dollars through the family foundation, Els Center of Excellence. The Els also have homes in England and South Africa.
2. Tiffany Copeland | Marine Biologist
Tiffany Copeland

is a renowned marine biologist and activist. Her career in marine biology and her love for yachting are motivated by her passionate, natural sense of curiosity.
Copeland is most well known for her role in the TV documentary series Below Deck Mediterranean. The "Marine Queen" is one of the most popular reality TV stars in the industry and has the wallet to prove it. As a native of Jupiter, Florida, Copeland grew up swimming and exploring the coasts of Florida, developing her love for marine creatures and a desire to protect and preserve aquatic species, specifically manatees.
Copeland married a fellow marine biologist in 2019, and the two are now the proud parents of a child. Little is known about Copeland's private life and her Jupiter home, which is exactly the way she seems to want to keep it.
3. Dara Torres | Olympic Swimmer
Dara Torres

is an American Olympic Swimmer with 12 medals and multiple records of being the oldest Olympian to win medals in swimming, as she competed at ages 33 and 41. Born to a model and a real estate agent in Los Angeles, Torres began swimming at the local YMCA.
By age 14, she'd made a name for herself as the winner of the national open championship in the 50-yard freestyle by defeating the then-current champion, a college junior. Torres' career took off while she attended the University of Florida, where she earned a Bachelor's in Telecommunications and as well as the 28 swimming honors awards, the maximum number of awards possible during a college career.
Torres dove into the clear waters of Jupiter when she purchased a 5,400 square-foot home, complete with 7 bedrooms and 5.5 bathrooms. The home sports a red tile roof and bright archways, a Spanish style that pays homage to her Cuban father and Hispanic heritage.
With custom cabinetry, high-end appliances, and a separate media room, the property has been a quiet paradise for Torres and her family. The retired Olympian sold the property two years ago for $1.29 million.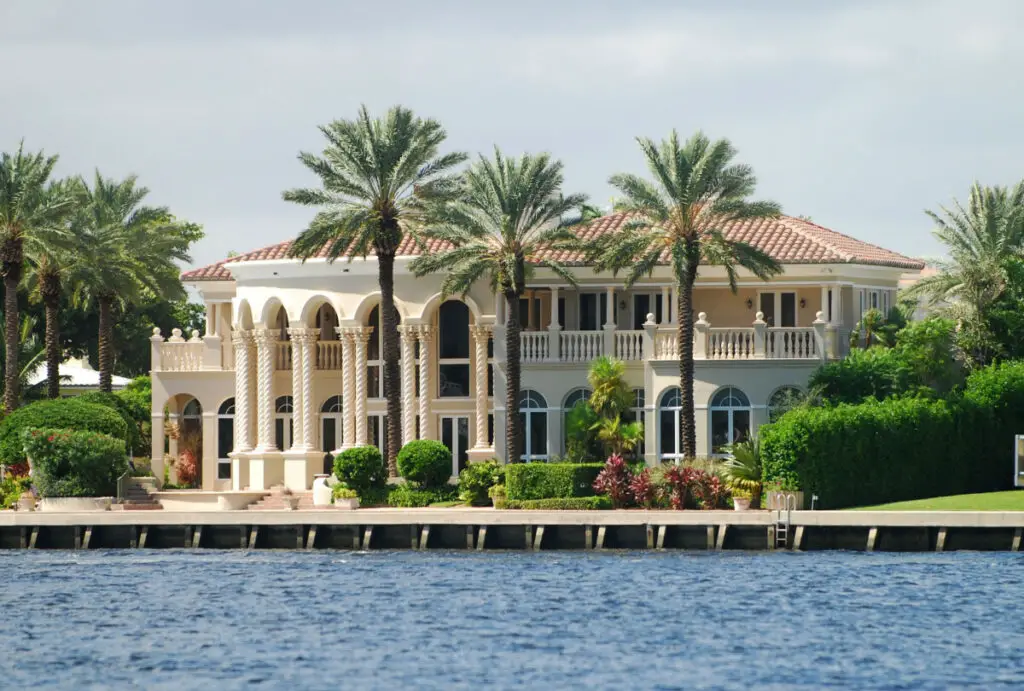 4. Alan Jackson | Country Singer
American country singer and songwriter Alan Jackson

is known for writing many of his own lyrics and pioneering the "neotraditional country" genre, a blend of honky-tonk and country-pop elements.
Jackson has received two Grammy Awards, 16 CMA Awards, and 17 ACM Awards. Many of Jackson's songs have dominated the charts throughout the years, nine of which are multi-platinum.
The small-town Georgia native is beloved by fans and fellow musicians alike and has become one of America's most widely recognized and beloved country voices. Jackson married his high school sweetheart, Denise, and the two have remained married through thick and thin.
The Jacksons owned a 9,000-square-foot property in Jupiter until around 2013 when it sold for $10.5 million. The country-style estate features a modern-rustic interior design, a private pool, and a beachside view. With direct access to the Atlantic ocean, it's a coveted piece of property watched by fans and prospective buyers alike.
5. Greg Norman | Professional Golfer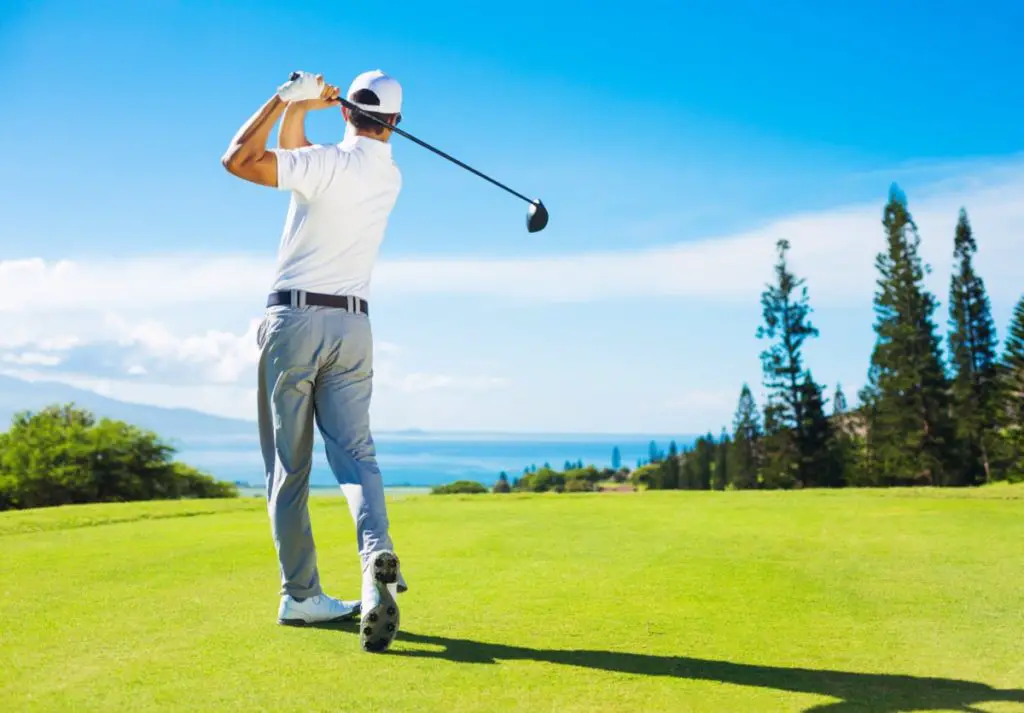 Australian professional golfer Greg Norman

owns one of the most luxurious estates in Jupiter, Florida. The retired world-famous athlete held the Number 1 place in the Official World Gold Rankings for 331 weeks through the 1980s and 90s. Norman has won 89 professional tournaments, traveling across the world and amassing an avid fan base that would refer to him as "The Great White Shark."
Indeed, the big, blonde Aussie has the presence and skill of an apex predator on the green. From apparel and interior design portfolios to real estate and golf course designs, Norman has made a name for himself and has a net worth fit for a king.
Here's an idea of just how wealthy The Shark really is; Norman's Jupiter estate is so large that it has its own employee parking lot. Consisting of seven buildings, the estate is pristinely landscaped and features a main house, coach house, pool house, tennis house, boat house, carriage house, and beach house, also known as the Shark Shack.
Norman also has two of his own wine cellars, stocked with almost 2,000 bottles each, and his main home is so spacious that it has an elevator and a catering kitchen. A tennis court, a pool, a movie theater, a personal gym, you name it, Norman's estate has it. Needless to say, he's enjoying retirement.
6. Kid Rock | Rap-Rocker
Robert James Ritchie is a country-rock rapper who played a part in pioneering the country rap genre. Known in the industry as "Kid Rock

" or "Bobby Shazam," Ritchie can play every instrument in his rock band and frequently alternates between genres. He's largely self-taught, having developed an interest in learning how to DJ and rap when he was younger.
Ritchie grew up in rural Michigan, working in car dealerships and tending to the family's horses. When he got good enough at breakdancing, DJing, and rapping, Ritchie started gaining fame by performing in shows around Detroit throughout the 1980s. By the time he was just 17, Ritchie signed for his first record label and released his first album. He's best known for playing bass in Metallica.
Ritchie's home in Jupiter is significantly more modest than mansions like that of Celine Dion or Michael Jordan, but it still has a noticeable presence. With giant, colonial-style windows and a massive American flag painted on the garage door, you can't miss it.
7. Michael Jordan | Basketball Player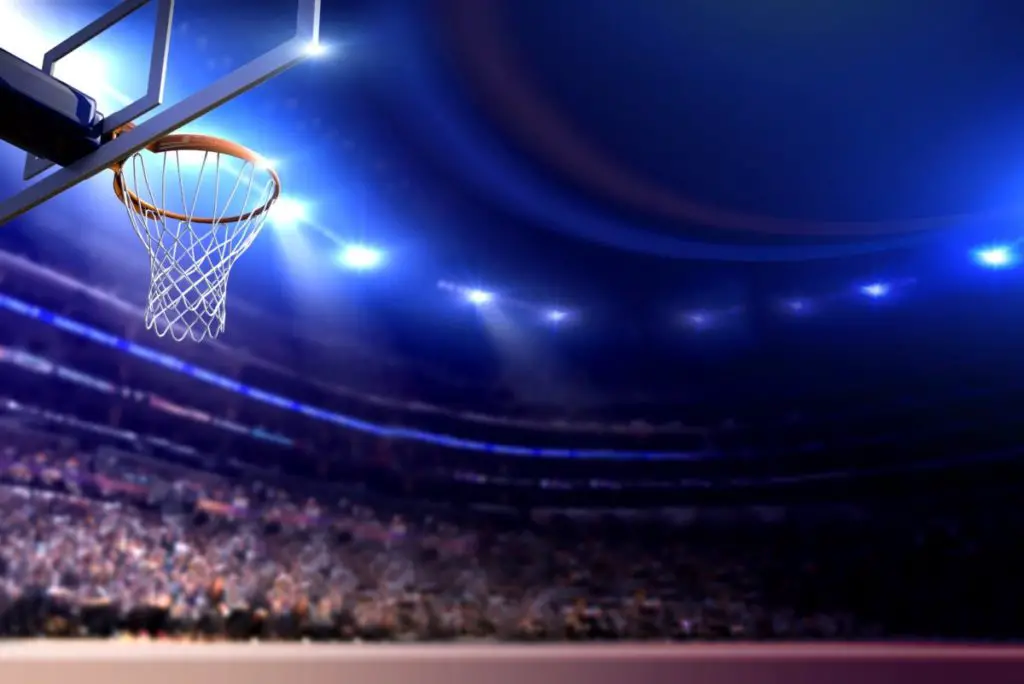 Yes, the world-famous professional basketball player, the legend of the court, owns a home in Jupiter, Florida. Micheal Jordan

is largely credited with popularizing the NBA on an international level during the 1980s and 90s. Known for his ability to leap across the court and slam dunk, he earned nicknames like "Air Jordan" and "His Airness," though he is more commonly known as MJ.
In addition to his record-setting career, Jordan starred in Space Jam and The Last Dance and has launched a few of his own shoe lines and endorsements. He's currently a retired multi-billionaire, and he's sure to put that money to use in Jupiter.
Jordan purchased a 3-acre homesite on The Bear's Club property, complete with a luxurious personal gym, basketball court, pool house, guest house, and private access to the Bear's Club golf course. The 28,000-square-foot mansion is concealed by hundreds of trees, a personal forest that Jordan had planted immediately after buying the property. The gated community is perfect for the Hall-of-Fame athlete, as he has expressed a desire for privacy in recent years.
8. Celine Dion | Singer
Celine Dion

, the best-selling Canadian recording artist of all time—with over 200 million record sales worldwide—lived in Jupiter until recently. The "Queen of Adult Contemporary" is known for her powerful voice and technical prowess and has received multiple honorary Doctorate degrees, Grammy Awards, and album and record awards.
Her distinct, beloved voice has broken records and hearts throughout the world, leaving fans clamoring for tickets even for her Las Vegas shows today. In fact, Dion is largely credited with revitalizing the Las Vegas show scene in recent years.
After a successful lifetime of singing for enamored fans throughout the globe, Dion has amassed a staggering net worth.
She had a massive beachfront property on Jupiter Island. Dion's mammoth mansion, complete with 13 bedrooms, 14 bathrooms, a guest house, a golf simulator, and a private water park, recently drew significant public attention, as it was sold to an anonymous buyer. After her husband, René Angélil, lost his battle with cancer, Dion decided to sell the estate.
9. Tiger Woods | Professional Golfer
Tiger Woods

, one of the most widely recognized professional golfers in the world, is happily settled in Jupiter, Florida. The legendary golfer is tied for first place in PGA world tour wins, holds the record in multiple golfing championship categories, and is an inductee of the World Golf Hall of Fame. His golfing career took off early in college, after which he immediately drew global attention for his record-breaking skill on the green.
In recent years, his career has slowed down due to four different back surgeries among other personal and health-related issues. Though Woods still enjoys golfing and continues to set records and win awards, his home on Jupiter Island undoubtedly offers a welcome respite from the public eye. He owns a restaurant called The Woods in Jupiter's Harbourside Place and enjoys golfing on his 12-acre private golf course.
Related Topics:
If you like the article above, here are some other similar articles you should check out!
17 Reasons Not to Move to Tarpon Springs, Florida

9 Famous Celebrities Who Live in Immokalee

Is Miami, Florida a Liberal City?