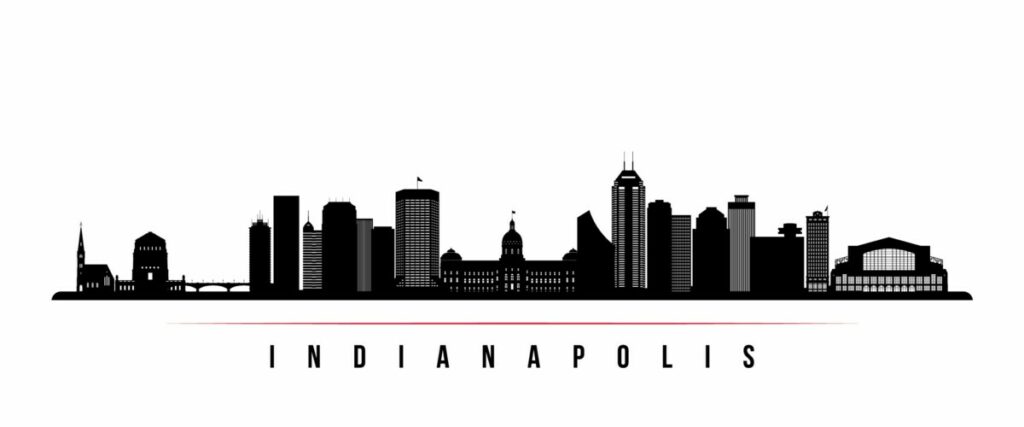 It is no surprise that quite a few celebrities choose to buy homes in the capital of Indiana. Indianapolis houses many famous celebrities, including a lot of sports stars. Although Indianapolis is definitely busy and packed, it is also surprisingly calm and quiet. Indianapolis has achieved the perfect balance between the excitement of city life and the comfort and homeyness of the midwest.
Many people know Indiana because of its impressive history with basketball. Many current and former players reside in Indianapolis, but there are also plenty of celebrities with other passions who have made Indianapolis their home. Here's a list of some of the most famous celebrities that currently live in Indianapolis.
1. Peyton Manning
Peyton Manning

is one of the most famous football quarterbacks to ever play. Straight out of college, Manning joined the Indianapolis Colts and helped the team make significant improvements. He played with the Colts for 13 years and still owns a home in Indianapolis.
Manning is a highly decorated player with an impressive career. Among other achievements, he has won two Super Bowls and was the first football player to win five NFL MVP awards. He certainly was an extremely valuable player for the Colts, helping them take down Tom Brady and the Patriots. After his time with the Colts, Manning also played a few seasons with the Denver Broncos.
Not even his neck injury could stop his success and record-setting. Manning set records for rookie touchdowns, rookie completions, career touchdowns, career passing yards, and more. In 2019, Peyton Manning retired, leaving an impressive legacy behind him. He now spends his time with his family and working on his organization for helping disadvantaged youth called the Peyback Foundation.
2. Herb Simon
Hebert (Herb) Simon

owns a home in Indianapolis because of his love for basketball and the Indiana Pacers. In fact, he owns the whole NBA Pacers franchise. Simon also owns part of the Reno Aces baseball team. He is involved in multiple civic, environmental, and community organizations.
Herb grew up and went to school in New York before eventually purchasing property in Indianapolis. Outside of sports, Simon's career and interest are tied up in real estate. His work in real estate ownership and management is what really made him famous. Indianapolis should be honored that the global king of real estate decided he needed to own property there and base his whole business out of the city.
Herb Simon is the co-founder of Simon Property Group, Inc. as a part of Simon Equity Partners. He originally formed the group with his brother, and they quickly set the record for the largest real estate investment trust with initial public offering (IPO). Since its formation in 1960, Simon Property Group has continuously been a leader in real estate investment and management.
3. Larry Bird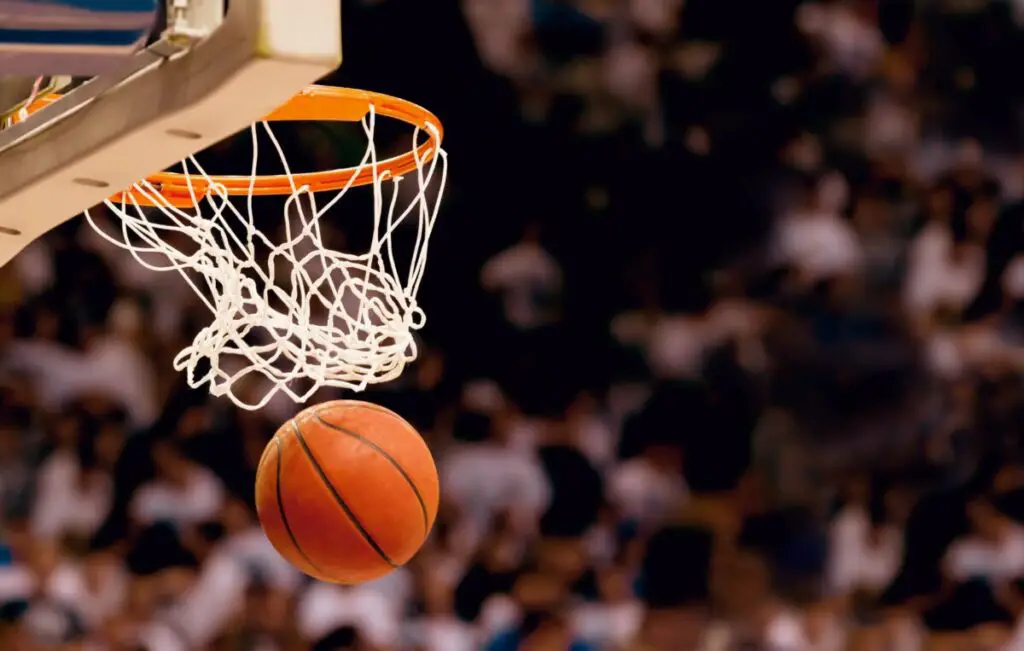 Larry Bird

was born and raised in French Lick, Indiana, which was where he first learned to play basketball. His experiences playing as a child would spark his love for the sport, and he went on to not only be a famous player but also to coach the Indiana Pacers. This coaching job prompted his purchase of a home in the heart of Indianapolis that he still owns today years after retiring from the game.
Bird's first year playing at Indiana State during college took their win-loss ratio from 13-12 the previous year to a record-setting 25-3. He was quickly drafted by the Boston Celtics, became part of the NBA All-Stars, and earned Rookie of the Year in his first year playing professionally. He was known for being an extremely consistent player and was always focused on the game.
Unfortunately, he suffered many injuries and had to retire from playing. He then returned to his home state of Indiana and became a legendary coach for the Pacers, even winning NBA Coach of the Year.
4. Mike Epps
Michael Epps

is an Indianapolis native, born and raised. He still lives in the city today. Growing up, Mike was a mischievous little boy and excelled at being the class clown. He was involved in jokes and pranks, with one prank even landing him in juvenile detention. His love for humor stayed with him throughout his life. He grew up to be a comedian and also act in various funny movies.
His career took off when he joined the Def Comedy Jam Tour in 1995. He quickly rose to fame in the world of stand-up comedy while also acting in a few small roles. His acting breakthrough happened with the release of the movie Next Friday, where Epps co-starred with Ice Cube. Mike had already built up a strong fan base with his work in stand-up, and the big role in Holywood solidified his fame as a comedian. Epps went on to have roles in Dr. Dolittle 2, How High, All About the Benjamins, and many other chart-topping comedy movies.
5. Reggie Miller 
Another incredible basketball legend who lives in Indianapolis is Reggie Miller

. His career with the Indiana Pacers is what brought him to Indianapolis, and he still owns a home in the city, even after retiring from basketball. Miller was a legendary player for the Pacers and for the whole NBA. No subsequent player has been able to take his Pacers' all-time leading scorer title away.
Miller won the NBA All-Star title five times and even won USA Basketball Male Athlete of the Year in 2002. He was also on the 1996 U.S. Olympic team that went on to win a gold medal that year. Outside of all his impressive awards and titles, Miller made a name for himself with his trademark "Miller Time," where he would pull out a win in the final seconds of a close game.
Not only is Reggie Miller an impressive basketball player, but he is also a helpful and supportive member of his community. In 2004, he was awarded the J. Walter Kennedy Citizenship Award for his outstanding community service. He is a wonderful member of the Indianapolis community.
6. Rick Carlisle 
Rick Carlisle

is a great Basketball player and coach who has coached quite a few different teams, including the Indiana Pacers. Carlisle owns a home in the Pacer's home city of Indianapolis. He is a family man with a wife and a daughter and spends his time outside of basketball flying planes.
Rick has quite an impressive record when you compile together all the different teams he has been a part of. In high school, he played for his school team in New York, as well as the team of the boarding school team that he later attended. For college, he started out playing at the University of Maine before transferring to the University of Virginia where he was both a player and a co-captain for the Cavaliers. After graduation, he was drafted by the Boston Celtics.
Carlisle quickly realized his talent for leadership and coaching and just five years later became the assistant coach for the New Jersey Nets. He then was the head coach for the Detroit Pistons before finally becoming a coach for the Indiana Pacers. He spent some time as the coach for the Dallas Mavericks but ultimately returned to the pacers. Carlisle has lived and played in many different places, but still chooses to maintain a home in Indianapolis.
7. Scott Dixon
Indianapolis is famous for basketball, but you can not forget about its other claim to fame, the Indy 500 race. The Indianapolis 500-mile race is a huge deal for racecar drivers from all over. Although he is originally from New Zealand, Scott Dixon

is a top-tier racecar driver who lives as close to the Indianapolis track as possible.
Dixon participates in the Indycar Series Championship every year and has won the championship six times. Even if he doesn't win the championship, Dixon is still winning races nearly every year. He holds the record for most consecutive race wins with a streak of 17 Indycar seasons.
8. Tony George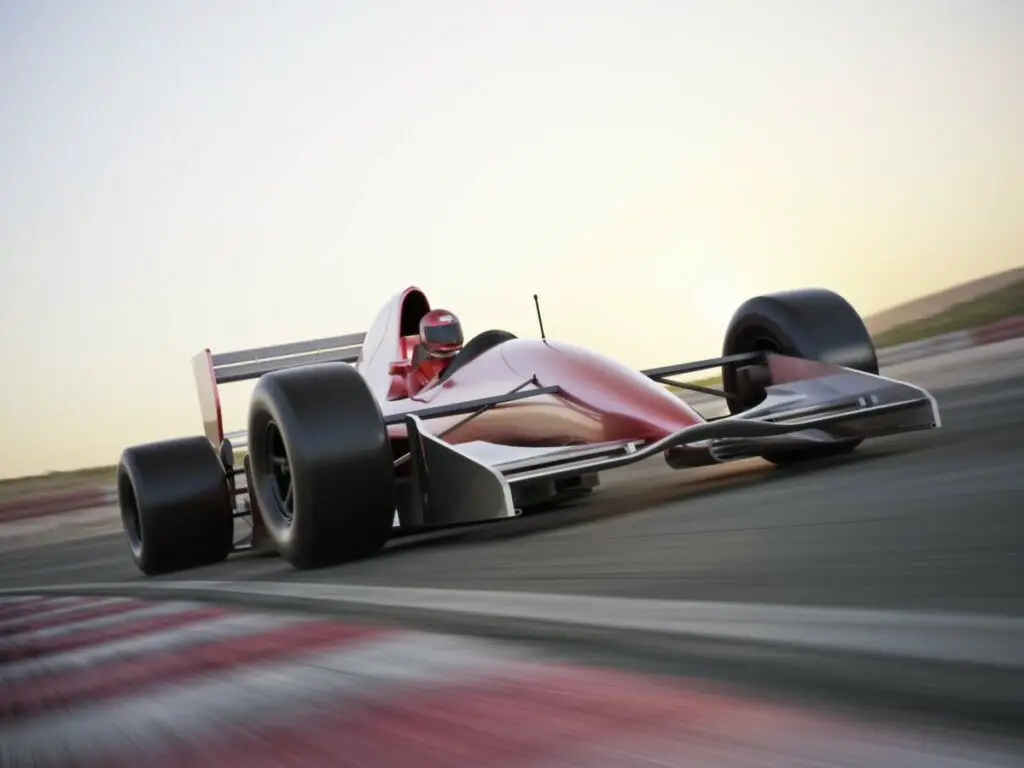 Another big name in Indianapolis racing is Tony George

. He is the owner of the famous Indianapolis Motor Speedway. Of course, he owns a home in Indianapolis so he can stay close to the track. His grandfather, Tony Hulman, first purchased the speedway at the end of World War II and it has been passed down through the family.
George took the track beyond the original Indy 500 race and updated the whole corporation to allow for many other races to be held on the track. He was the creator of the Indy Racing League, creating a divide between NASCAR and IRL. Tony is also the president of Hulman and Co., a wholesale foods supplier in Indiana.
9. Mike Dunleavy Jr.
Mike Dunleavy Jr.

is a talented guard and forward who has played for multiple NBA teams, including the Indiana Pacers. He has also played for the Golden State Warriors, Milwaukee Bucks, and Chicago Bulls, but owns a home in Indianapolis, so he is close to the Pacers.
Mike gets his name from Mike Dunleavy Sr., another basketball legend. Mike Sr. played in the NBA and also coached the Los Angeles Clippers towards the end of his career. Mike Jr. has continued on the family basketball legacy with an impressive third overall spot in the NBA draft at the beginning of his playing career.