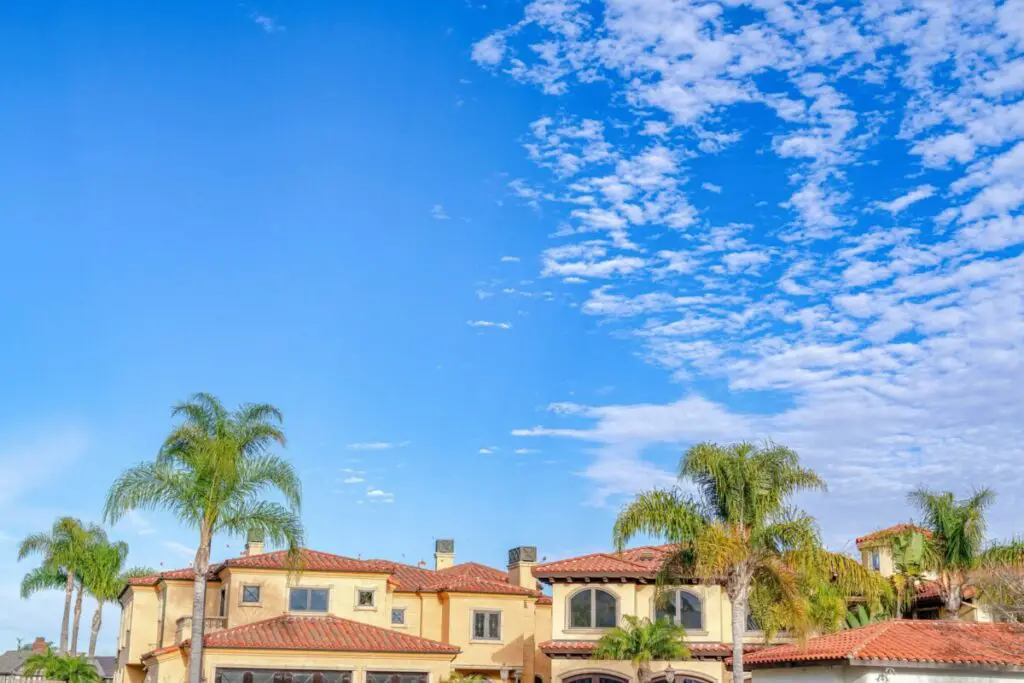 California is full of famous politicians, celebrities, YouTubers, singers, producers, filmmakers, actors, and sports stars. But do any of them live in Huntington Beach? Well, below is a list of 9 celebrities who live in Huntington Beach.
1. Brent Rivera
Brent Rivera has been on YouTube for 10 years! He is known for his funny videos and for where he got his start, Vine. Brent has 20.3 million subscribers as of July 2022, and that number is only growing! Here is a video of his that has more than 34 million views!
Since starting his career, he has made friends and created a group and community called Amp World. This community has a number of YouTubers involved who all get together to be in Amp World videos, as well as each other's videos. These videos and the cameos they make in each other's videos help them all to grow in subscribers together.
2. Lexi Rivera
Lexi Rivera is the younger sister of Brent Rivera. She started her own channel about 4 years ago but was introduced much earlier on her brother's channel. She enjoys making funny videos, challenge videos, and simply entertaining her audience with her friends. She also enjoys testing and pranking her friends! This video below has over 20 million views!
Lexi also loves posting to Instagram as well, as she has over 8.4 million followers on the app, and on YouTube, she has more than 9.17 million subscribers. Her numbers are close together, so she is clearly working hard to keep up with multiple platforms so she can expand her audience.
She is a part of the Amp World community, and in the thumbnail above, you can see two other YouTubers who are also a part of Amp World. This goes to show that they all really do care about each other's growth as well as individual growth. They work hard to be creative and make great content for kids, teens, and young adults to enjoy.
3. Ben Azelart
Ben Azelart is a hard-working YouTuber who has created his own brand that helps him grow his YouTube channel. He owns a warehouse where he handles products and creates videos. He loves making challenge videos and prank videos. On-screen, he has a great personality that helps him to be a fun, light-hearted guy capable of entertaining millions of viewers. The video below received over 27 million views!
Ben was not born in California like the Riveras. Instead, he was raised in Hawaii before moving to California. He loves the beach and can't get enough of the water. He likes to go to the beach to surf, and he has a blast making videos with his friends. Ben and Lexi dated from 2018 to 2020, and luckily for viewers they are still friends and make videos together!
4. Lexi Hensler
Lexi Hensler is also a part of the Amp World community. She is known for being sweet, kind, easily scared, and funny. She has over 4.25 million subscribers on YouTube, and that number is only growing. The video from her channel included below has over 16 million views! She is creative and fun, and watching her videos easily makes you feel like you are friends with her. She has created a great community for herself on YouTube.
Lexi posts new videos weekly, and she is always down to try something new. On Instagram, she has 2.7 million followers. She posts a mix of personal posts mixed in with posts about her YouTube. She is often with friends and cares for them deeply. She has lived with Pierson, another YouTuber who is in the thumbnail above, for a while. Lexi H. and Lexi R. are often in her videos. When they come together, there is a lot of fun energy that has people excited to watch their videos.
5. Jeremy Hutchins
Jeremy Hutchins is, yet again, another YouTuber who is a part of the Amp World group along with everyone above. He is known in the group to be funny, and loving, and he is someone who can playfully get picked on, but also give it back. He is kind but also loves to play pranks on his friends.
Jeremy is from Ohio but is currently living in Huntington Beach, California with the rest of his YouTuber friends, making videos for a living. His video below has over 16 million views! Clearly, this group of friends is great at supporting each other and helping each other reach insanely impressive goals!
Jeremy has over 4.1 million subscribers in 2022, and in 2021 he had just under 2 million! His channel has grown a lot in a short period of time, and his content is great. His hair is also a notable thing about him. He does his hair in such a way that by doing it, he has created a specific look for himself that is easily recognizable.
6. Sarah Baska
Sarah Baska is a YouTuber, but she is not a part of Amp World like the YouTubers that were talked about above. Rather, she is a one-woman show who posts relatable content for young adults and teens. She lives in Huntington Beach and has over 1.68 million subscribers. One of her latest videos as of July 2022 is called "I went on a road trip because I was anxious", and how much more relatable can someone get?
She enjoys creating fun, wild, and normal content. So, she likes basically everything a typical young adult or teen would like, which is one of the reasons why many teenagers subscribe to her channel and follow her on various social media platforms. This video

that she made has over 4 million views, and it is almost 1 hour long! It came out 2 years ago when there was a lot of drama around Tana and Jake, and clearly, people were living for the drama.
7. Amanda Steele
Amanda Steele is into beauty and fashion and likes to take her followers along with her on her journey. She has over 2.56 million subscribers on Youtube, and she has over 2.6 million followers on Instagram as of July 2022. One of her recent videos involves Amanda bringing her followers along the journey of designing. Check it out below.
You might think, "Designing? What about designing?" Well, Amanda owns a company called STEELE

, which is a clothing and fashion brand. She designs clothes and sells them on her website. Her designs are all things that we see girls wearing on Instagram. It's cute, high quality, flirty, and edgy.
She sells tops, pants, dresses, accessories, and vegan clothes. She tries to be transparent and open about her business, which is why she has vegan options for followers who want trendy designs, but want to be vegan and sustainable. Her clothes are simple in color, mostly black or white, which means anyone who buys can wear her items with almost all of their other clothing items. It is nice to buy a cute top and not worry about needing new bottoms to pair with it, and Amanda gives her followers the opportunity to do that.
8. Chuck Liddell
Chuck Lidell is a retired UFC fighter who fought 26 fights in UFC

, and of those, he won 18 fights. He fought in the UFC from 1998 to 2010 and is famous for fighting Tito Ortiz, who is the next celebrity we will talk about. He has a large following of UFC fans who love him, and he was recently in the news in 2020.
In 2020, after George Floyd died, many protests occurred around the nation. Chuck Liddell was in Huntington Beach and urged people to remain calm and protest peacefully.

Chuck Liddell has been on TV and in movies and has become famous due to his time in the UFC. For a man who made fighting and violence his career, he clearly does not wish to see people bring harm to others.
9. Tito Ortiz
Tito Ortiz is known as the "Huntington Beach Bad Boy" and is also a UFC fighter. He joined the UFC in 1997 and left in 2012. During his 15-year-long career in fighting, he fought in 27 UFC fights

and won 15 of them. Outside of the UFC world, he has become an actor and businessman.
Tito Ortiz

has a clothing line and an athlete management company, and he raises money for children's charities. He does public speaking and attends events. He has made himself into a very well-known and well-loved man in the fighting world and entrepreneur world. He will prompt your event and attend if you submit your information, and if it aligns with his values and schedule.
He has 3 children and has been in numerous movies. He has acted in over 20 movies and TV shows

. He is known as a family guy and loves bringing people together.