Houston, Texas is a beautiful, large city home to the Grand Opera, the Space Center, many museums, parks, and amazing Texas food. With all the amazing events, attractions, and food, Houston has a lot to offer.
It is also home to many famous celebrities that have spent at least a part of their lives in the beautiful city. Some of the celebrities from Houston only lived there for a short time, but they all left their mark on the beautiful city of Houston. Some even began their career in the beautiful city!
After researching what famous people have once lived in Houston, I quickly found many celebrities that once called or currently call Houston, Texas home. Below is a compiled list of 9 celebrities that are from Houston, Texas.
1. Travis Scott
Travis Scott is a famous American singer, rapper, songwriter, and music producer. Travis was born and raised in Houston, Texas. Throughout part of his life, he was raised by his grandmother in Houston. There was a lot of crime, shootings, and gun violence in his hometown, which fueled some of his songs and motivation to succeed.
During and after college, Travis slept on couches, and floors got cut off from his parents financially, got kicked out, got abandoned by friends and family, and dealt with much more than anyone should have to. The star began writing music, singing, and rapping, and quickly began to tour and became famous in the music industry. Travis Scott has since left Houston but lives close to Missouri City, Texas when he is not living in his Las Angeles mansion.
2. Jenifer Garner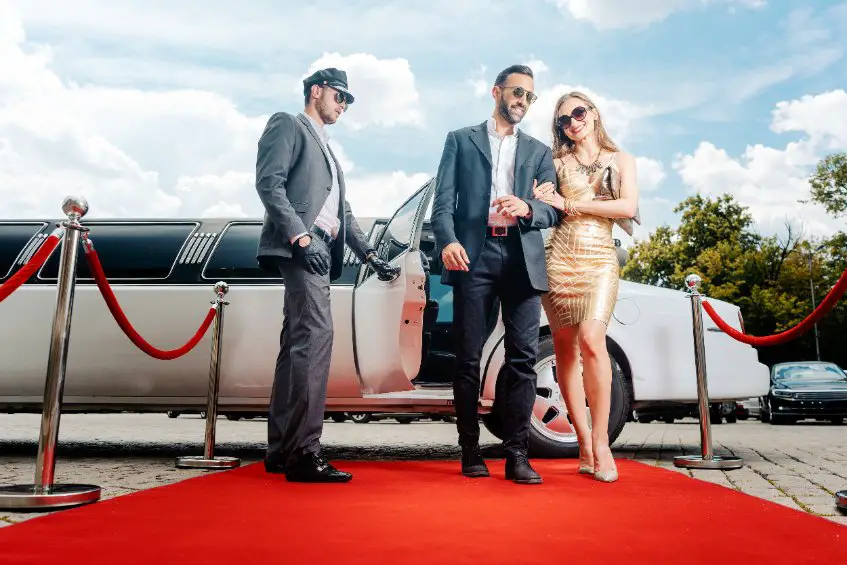 Jenifer Garner is an American actress famous for roles in movies like 13 going on 30, Miracle From Heaven, and The Odd Life of Timothy Green. The talented actress was born in Houston, Texas, but only lived there for three years before she moved to Charleston, West Virginia.
Although she didn't spend a lot of her life in Houston, it's special to think about where she came from and how the famous celebrity was born and partially raised in the beautiful city of Houston, Texas.
3. Jim Parsons
Jim Parsons is an American actor and producer who is famous for his role as Sheldon in the show Big Bang Theory. The actor was born and raised in Houston, Texas. He went to high school there, as well as college at the University of Houston with a major in theatre.
He eventually moved from Houston to New York to continue pursuing his love of acting. While in New York, Jim worked on some Off-Broadway productions and played some small roles on television until he eventually got his big break in The Big Bang Theory, which launched his career to new heights. He quickly became a beloved star that everyone recognized, and to this day he is continuing to act and live out his dreams.
4. Hilary Duff
Hilary Duff is an amazing actress, singer, and songwriter. She'd famous for her role in the Lizzie McGuire tv shows and movies. She was born and raised in Houston, Texas, and lived most of her childhood there until she, her mother, and her sister moved to California to audition for roles.
She began to play minor roles in tv shows and movies and eventually got the starring role in the tv show Lizzie McGuire on Disney Channel. She continued her involvement in the show and played many other roles in other shows and even started a fashion designing career. She now is living in California and is starring in a show titled How I Met Your Father.
I grew up watching Hilary Duff on television, so knowing now where she grew up, I want to visit Houston. She's an amazing actress and person and Houston, Texas should be proud that an actress as amazing as her grew up in their beautiful city.
5. Alexis Bledel
Alexis Bledel is my all-time favorite actress because of her role in Gilmore Girls. She was born and raised in Houston, Texas, and graduated from Baptist and Lutheran schools in Houston as well. She was so shy that her mother suggested to her that she try acting to help her become less shy.
In Houston, she appeared in some local productions of The Wizard of Oz and Our Town. I never knew this story and how she played roles in musicals and plays in Houston before becoming a big star. She then was scouted by model agents in a mall and became a model for a few agencies as well.
Alexis's first major role was Rory in Gilmore Girls. This only started her acting career, as she has starred in many other shows and has become an extremely recognizable face for many Americans. I love the show Gilmore Girls and didn't know that she was from Houston. The next time I visit the city, I'm definitely going to find her home, her favorite places, and think about how I am in the state where my favorite actress was born.
Alexis Bledel is now married and a mother, living in Los Angelos, California, and is working on another show that she is famous for called Sisterhood of the Traveling Pants. Her story proves that anyone can become a big star no matter where you live, even if you are shy!
6. Renée Zellweger
Renée Zellweger is an American actress who has received many amazing awards for the work she has done in shows and movies. Renee was born right outside of Houston in Katy, Texas, and graduated high school there as well. She wrote an academic paper that won third place in the Houston Post. She went to the University of Texas in Austin, Texas and studied acting and theatre.
Zellweger had to become a waitress in Austin, Texas to pay for her college tuition. Her first role was for a beef commercial, and she did this while auditioning for other roles in Houston, Texas.
Her first big role was as Tom Cruise's love interest in Jerry Maguire, which kick-started her acting career. Renée Zellweger is no longer living in Houston but can thank the beautiful city of Houston, Texas for beginning her career.
7. Dennis Quaid
Dennis Quaid is an American actor and singer, famous for his roles in many movies like The Parent Trap and A Dog's Purpose. He was born and raised in Houston, Texas. He also went to middle school, high school, and college (at the University of Houston) in Houston, Texas as well.
He dropped out of the University of Houston before he could graduate and moved to Hollywood to start his acting career. It took him a bit of time to find work, but he began getting noticed after playing small roles in a few shows.
Dennis Quaid even wrote a song dedicated to his mother, which I think is cool because his mother raised him in Houston, Texas. Maybe next time you drive through Houston, listen to his song, and think about all the wonderful memories he must have made there as a child.
He is now living in Los Angelos with his fourth wife and has three children. He is still producing, writing songs, singing, and acting today.
8. Chandra Wilson
Chandra Wilson is an American actress and producer. She is best known for her role as Miranda Bailey in Grey's Anatomy, which currently has been running for 19 seasons. She was born and raised in Houston, Texas, and went to school there as well as a child and teen.
She performed in many musicals in Houston and eventually moved to New York to begin pursuing her acting career. Wilson is still acting today and still is a character in Grey's Anatomy.
Wilson is not married but has been in a relationship for 31 years. She has three children as well.
9. Michael Strahan
Michael Strahan is an American journalist and former American football player. He was born and raised in Houston, Texas and played football on his high school football team for a year where he got a college scholarship to play at Texas Southern University. He eventually graduated, then began playing on the New York Giants team as a defensive end.
He is currently a sports analyst in California.
Summary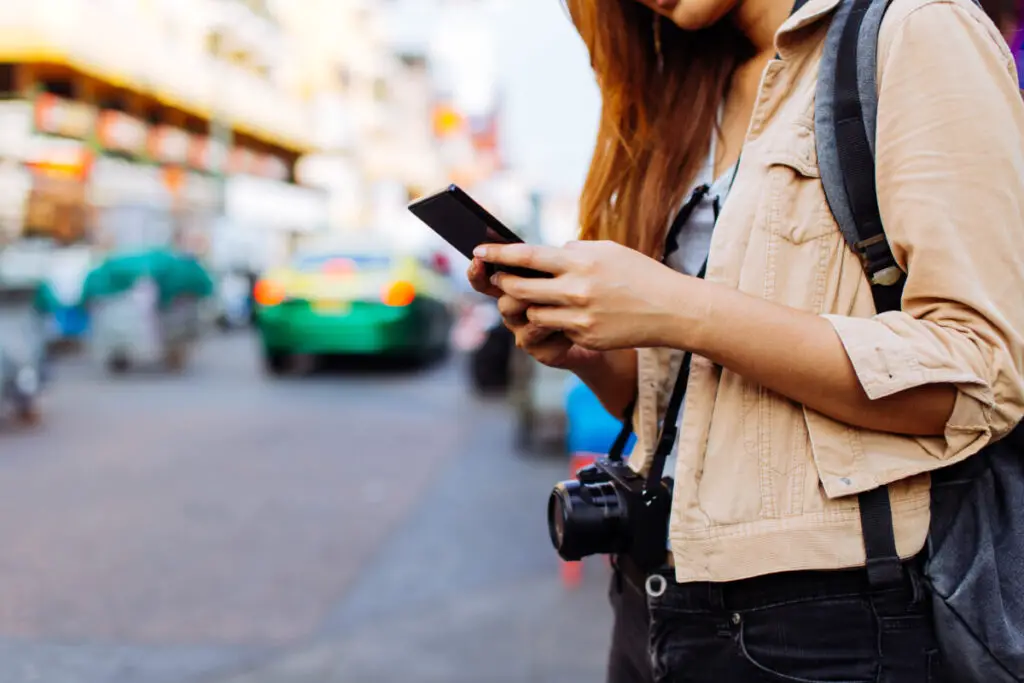 These wonderful, talented celebrities once proudly lived in Houston, Texas. It's so special to think about how all these people came from Houston. After knowing about how all of these celebrities were either born, raised, or once lived in Houston, Texas, it would be cool to visit the beautiful city and think about all these amazing celebrities. I know that I definitely want to!
All of these great celebrities are still alive and continuing to follow their dreams, which means that their memories and home of Houston are still alive too! If any of these big named celebrities are your favorite, definitely go try to find their childhood homes, even if all you can do is drive by. You may find yourself loving the city just as much as these celebrities did!
Related Topics:
If you like the article above, here are some other similar articles you should check out!
Is There Public Transportation in Houston, Texas?

Is Houston, Texas a Liberal City?

17 Reasons Not to Move to Houston, Texas