It's no surprise that Honolulu, Hawaii attracts millions of people every year. Hawaii's beautiful beaches, waters, nature, and culture bring in people from around the world and serve as a gorgeous place to live and relax. Roughly 341,000 people live in Honolulu as of 2020. Along with the yearly tourists, many celebrities have decided to settle down and call Hawaii their home. Honolulu is on the southern border of the island of Oahu and spans roughly around 68 square miles.
Honolulu is known as the "gateway" between Hawaii and the rest of the world. It is ranked as more expensive than both LA and New York as it's water-locked and must have a lot of its resources imported. The housing market is pricey because of the wealthy who buy their retirement or vacation homes here.
Its climate and weather are appealing because it is so tropical. The feeling of summer all year round is something that tourists and locals alike admire. Honolulu is also known as one of the top cities with the best overall quality of life for its residents.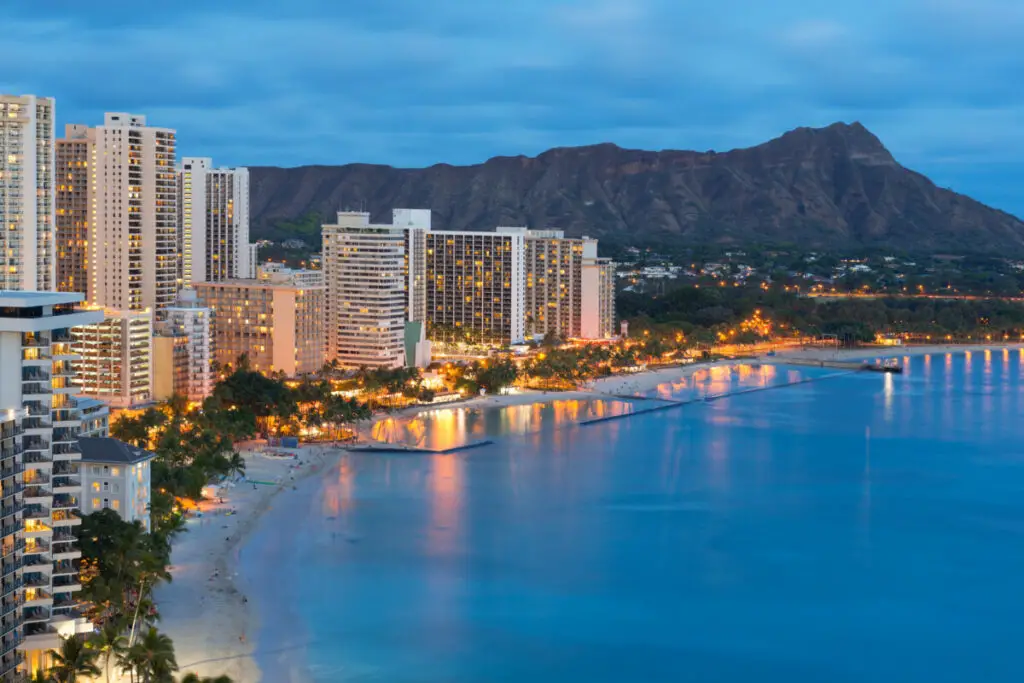 1. Former President Obama and Former First Lady Obama
President Barack Obama was actually born in Honolulu, Hawaii in 1961. Accompanying his family's annual trips back to the island, the President and his wife, Michelle, also bought a 3-acre property back in 2015 for $8.7 million.
Before the purchase of their new mansion, they rented a vacation home from 2008 to 2011 in Kailua Bay on Oahu island. Their vacation home was a 7,000-square-foot luxury resort. With features like tide pools, waterfalls, and a spa, it's easy to see why the President and his family enjoyed returning to this house.
As the construction of their mansion comes to a close this year, it is rumored that the Obamas will spend their retirement in the comforts of the Hawaii sun. Whether or not this is true, only time will tell. But it is said that the construction should come to a finish before the summer of 2022!
2. Emma Stone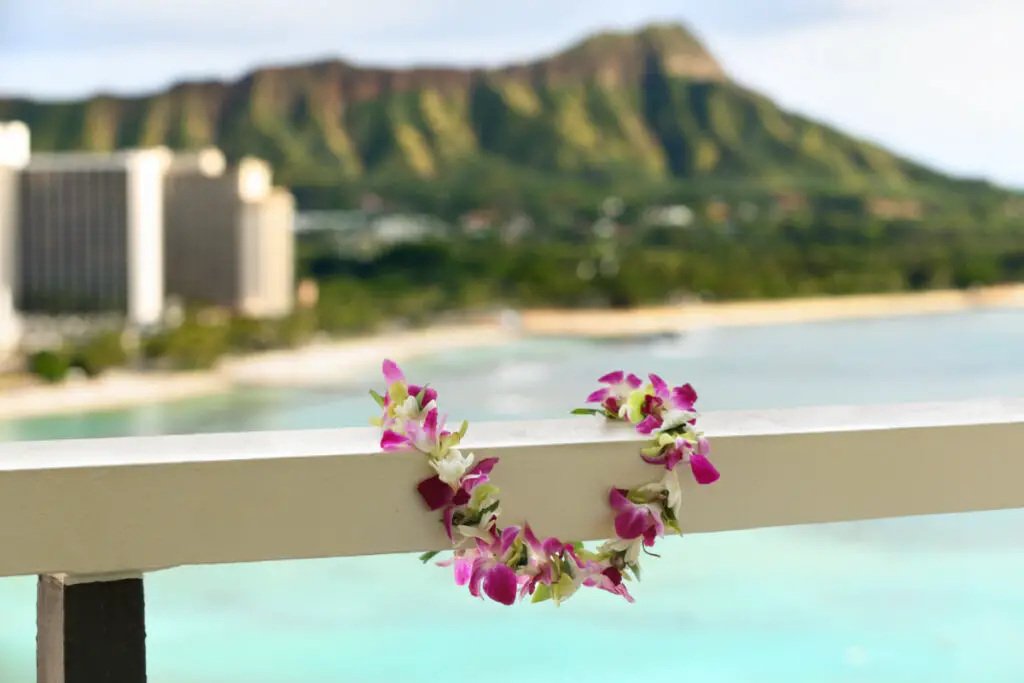 Emma Stone is an Academy Award-winning actress who is highly recognized and praised for her films, "La La Land," "The Amazing Spider-Man," and "The Help."
In 2015, Emma Stone was reported to have lived in a Diamond Head villa whilst filming the movie "Aloha." This film was, obviously, filmed in Hawaii and based on a true story!
This villa is worth multi-millions and can now be rented for around $4,000 a night! This house features many modern technological advancements that allow you to control various features of the lighting and temperature. Another great feature is the large in-home movie theater and the coastal views. It is said that this home helped provide an escape from her work on the film and was a great place to relax and recuperate.
3. Beyonce
Former member of the famous R&B group of the '90s, Destiny's Child, Beyonce has grown quite the name for herself. Beyonce, as of the year 2021, held the record for the most-awarded female artist. She has flourished in her solo career inside and outside of music. She married hip-hop rapper, JAY-Z, in 2008, and together the couple has been all over the world, including beautiful Honolulu, Hawaii.
Beyonce and Jay-Z have been notorious for renting out an over 10,000-square-foot home in Hawaii for their getaways. This house also hosted Jessica Simpson and some other celebrities.
This home is extremely popular among celebrities to come and live there because of the 600 feet of private white sand beach. The seclusion of this mansion offers a tempting offer for a break from their busy lives. This home is sheltered by rock walls and gorgeous landscaping that provide coverage and privacy.
As we've mentioned, this house is absolutely HUGE! Over 10,000 square feet, it can house around 18 guests in eight bedrooms and 11 bathrooms. Needless to say, Hawaii's luxurious homes have everything you would need to take a break from everyday life to just relax and appreciate nature's beauty.
4. Rihanna
Rihanna, the famous female music artist and founder of the makeup brand "Fenty Beauty," has shown her devotion to the island by living in a Paul Mitchell estate. This estate is meant to symbolize a Polynesian Village and therefore supports seven different buildings.
These seven mini-houses are all different and serve the purposes of different activities. The buildings include a pool house, boathouse, bathhouse, guest house, main house, kitchen house, and garage house. The house also includes a total of seven bedrooms and 11 bathrooms! Similar to Bey's vacation home!
The estate also offers services such as a private luau, a cleaning service, a private chef, or salon/spa treatments!
5. Bretman Rock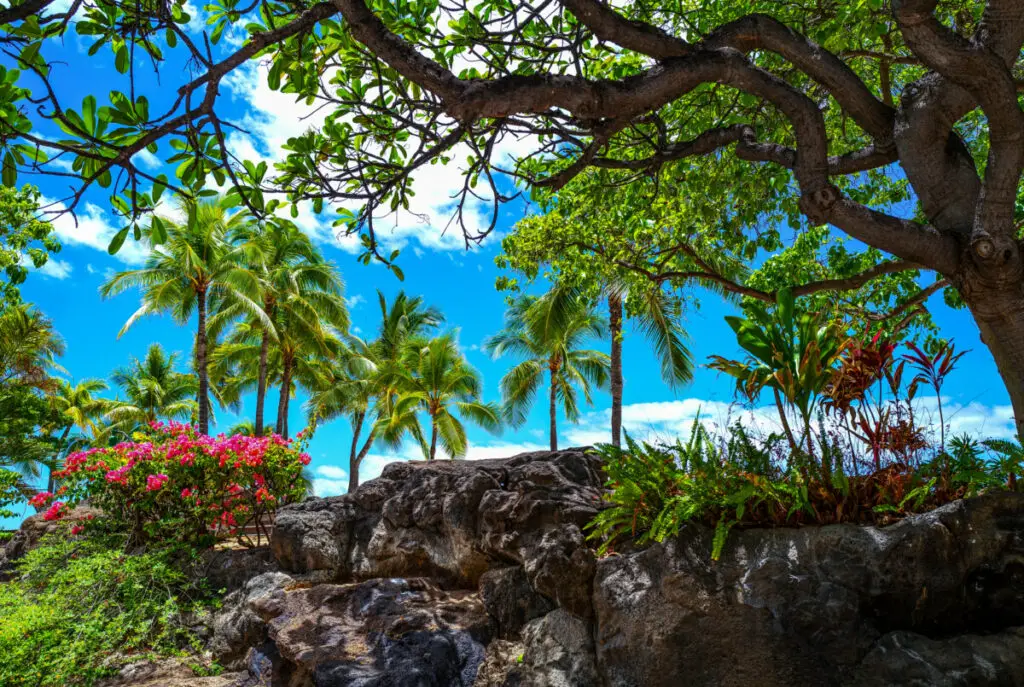 Bretman Rock is a Filipino-American beauty influencer and social media star. His fame came from a viral makeup video that was posted back in 2015 on YouTube.
Due to his status and influence on YouTube, there are many videos of him giving tours of his colorful villa in Honolulu, Hawaii. His home is three stories tall and accustoms five bedrooms. Bretman's goal in furnishing and decorating this house was to highlight his Asian culture and his pride in the local Hawaiian influence.
Bretman, because of his career, has many rooms dedicated to his fashion and beauty accessories such as clothes, jewelry, makeup, and shoes.
Bretman is not the only one living on his luscious property. He is also a parent to four cats, two dogs, and a lot of fish. He refers to his property as a "mini-farm." With fresh avocado trees nearby and a new pool hopefully being added to the house, Bretman has everything he needs which will keep him stationed in Hawaii for a long time.
6. Bette Midler
Bette Midler, famous for both her outstanding acting and singing skills, has also found love and comfort in the beauty of Hawaii. She has brought back her childhood memories of being born in Honolulu when she bought a huge property in Hawaii recently.
Her home and property span 38 acres. Along with the vast land space, Midler also has views of the Pacific Ocean, green pastures, a river, and a waterfall.
7. Nicole Kidman
Nicole Kidman is another native of Honolulu on this list. Kidman has fond memories of her family and growing up on the island. Her husband, Keith Urban, therefore, bought her her childhood home. Nicole Kidman's father pursued his doctorate degree at the University of Hawaii and subsequently raised Nicole in Honolulu until she was about four. Her father, sadly, passed away in 2014 and because of her love and memories tied to her childhood home, Keith Urban made the purchase as a gift for Nicole. How sweet!
The couple does have homes in Nashville, Los Angeles, and Australia, but this is one special place that Nicole can come back to whenever she wants to bring back the fond times spent with her father.
8. Nicole Scherzinger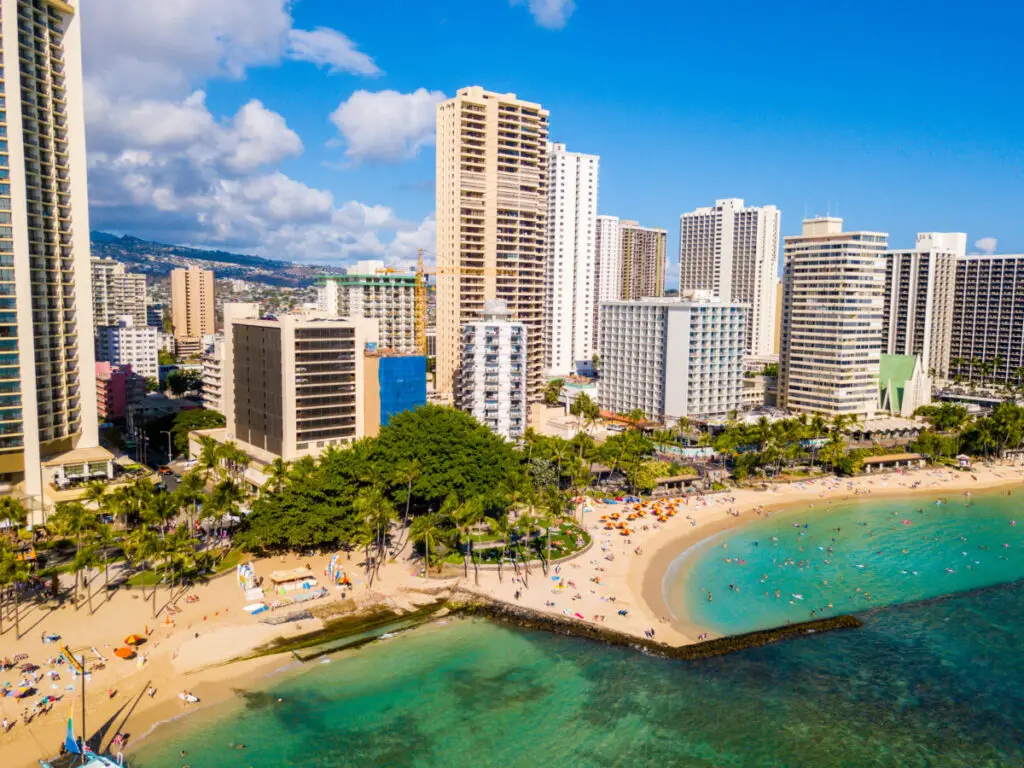 Known for being a former member of the Pussycat Dolls, and a judge on the X-Factor, Nicole Scherzinger is one to remember. She was born in Hawaii and owned a house there until very recently. You could say that she sure has pride and love for this special place. She first bought the estate back in 2004.
This estate spans over 3,000 square feet and has nice features such as four bedrooms, 4.5 bathrooms, and 1.25 acres of contemporary plantation-style land. She recently just sold her property for $1.35 million.
The best feature of this home is the spacious land that surrounds the home. It offers a little touch of seclusion and plenty of areas to do lots of fun outside activities. Land space and design are some of the top attracting features of homes in Honolulu, and in Hawaii in general. The nature of Hawaii is what draws people to the beautiful island in the first place. The architecture and design of these houses, accentuate the beauty of the land they are built on and create homey atmospheres that make people never want to leave.
9. Emma Wo
Former pageant winner of Miss Hawaii USA 2015, Emma Wo is a Honolulu native who is still building her career as a public relations executive. She has also been awarded 2nd Runner-Up in 2013, Miss Hawaii Teen USA 2008, and Top 11 in Miss USA. Needless to say, Emma has had a lot of influence in the pageant community of Hawaii.
Not only has she proven to be extremely successful at pageanting, but she works as a PR executive for clients in travel tourism and real estate. She is the owner of a fashion blog, TheAlohaBabe.com, and has been an intern at the fashion closet for Vogue Magazine. She has an impressive educational background and is doing her community back home very proud.
There is no information about the type of house that Emma lives in as she has strived to keep that area of her life private, but she takes great pride in her roots in Honolulu, Hawaii.
Related Topics:
If you like the article above, here are some other similar articles you should check out!
Is There Public Transportation in Honolulu?

Is Honolulu, Hawaii a Liberal City?

11 Things to Know Before Retiring in Oahu, Hawaii