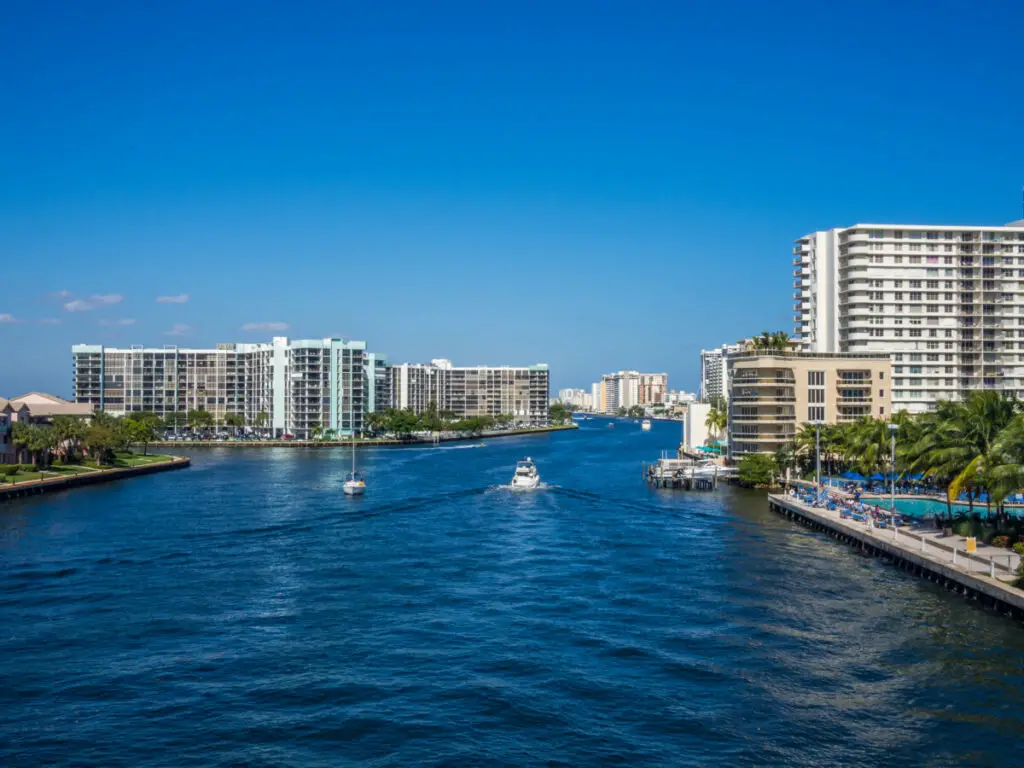 Hollywood, Florida, located along the coast between Fort Lauderdale and Miami, is home to several celebrities, and you may just be surprised to find out who!
We've listed the top 9 most celebrities who have lived or were born in Hollywood, Florida. Read on to learn more about these recognizable faces and their accomplishments.
1. Victoria Justice
The famous Nickelodeon actress and singer Victoria Justice

was born in Hollywood, Florida. Her family later moved to Hollywood, California, where she would eventually begin her career at just 10 years old. Victoria Justice is most famous for her role as Tori in the Nickelodeon teen sitcom Victorious, in which she co-starred with Ariana Grande.
The show Victorious

follows students at a performing arts high school called Hollywood Arts High School, which is set in California. The high school was inspired by the performing arts middle school that Victoria Justice attended. The show's premiere would be the second-highest-rated live-action show on Nickelodeon and would later go on to be nominated for dozens of awards and win 5 Kid's Choice Awards.
Victoria Justice is also known for her role as Lola in the Nickelodeon show Zoey 101, as well as her roles in various teen comedy and romantic comedy films such as Jordan in The Boy Who Cried Werewolf. Her songs, "Freak The Freak Out" and "Best Friends Brother" would later become smash hits due to Victorious and her stardom.
2. Josh Gad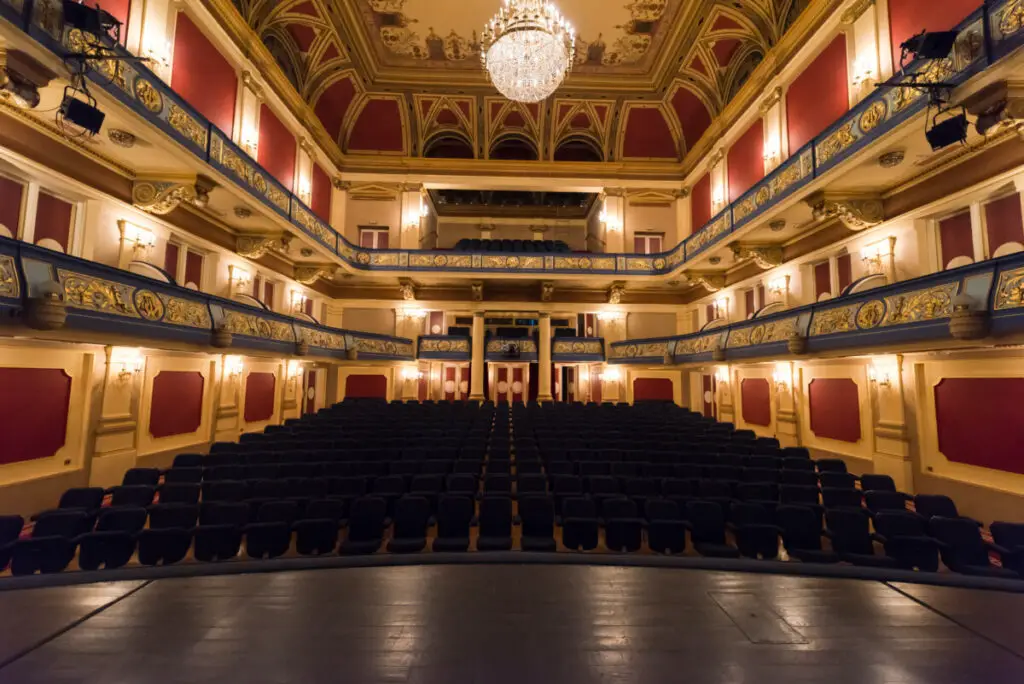 The famous actor, broadway performer, and voice actor Josh Gad

was born in Hollywood, Florida. He is most known for his role as Elder Arnold Cunningham in the touring broadway musical The Book of Mormon

, his voice acting role as Olaf in Frozen and Frozen II, and playing Le Fou in Disney's live-action remake of Beauty and the Beast.
While Josh Gad was born in Hollywood, he attended his early years of school and graduated from a college preparatory school in Davie, Florida. It is unclear whether he grew up in Hollywood or Davie. He later moved to Pennsylvania to study drama at The Carnegie Mellon School of Music.
The musical comedy The Book of Mormon has been on tour around the united states and various countries since 2011 and became a national phenomenon. Frozen grew in insane popularity, grossing $1.280 billion at the box office and the soundtrack topped the Billboard Top Soundtracks for 43 non-consecutive weeks after the movie's release in 2014. The live-action Beauty and the Beast wasn't as popular as Frozen but still was quite successful, earning $1.264 billion.
3. Joe Trohman
The famous guitarist Joe Trohman

, known most notably for being the backup vocalist and bassist for the wildly popular pop-punk band Fall Out Boy, was born in Hollywood, Florida. He spent his early childhood in Hollywood, but his family soon moved to Ohio, where he spent most of his young life.
Joe Trohman began his musical career by starting a band with a group of friends as a teenager called Voices Still Heard. He later met his friend Patrick Stump, who would later become lead singer and percussionist for Fall Out Boy, and decided to form a band with him that was inspired by the pop-punk band Green Day. They then recruited Pete Wentz, who become the band's lead guitarist and lyricist.
The band would receive huge mainstream success with their hit songs "Sugar, We're Going Down" and "Dance, Dance." Other members including Andy Hurley would later join the band in the recording studio and tour performances. The band is still going strong since its debut in 2001, touring and releasing albums, including their latest album MANIA, which grew wildly popular among long-time fans.
4. Bethany Joy Lenz
The popular actress and musician, Bethany Joy Lenz

, was born in Hollywood, Florida. She is most famous for her role as Haley in the television show One Tree Hill. She began her acting career by acting in television commercials but later was cast in her first film, which was based on Stephen King's Thinner. She went on to act in several films and television series, including Dexter, and episodes of Good Sam, CSI, Grey's Anatomy, and Men at Work.
So she can be closer to the acting scene, Lenz

currently lives in Los Angeles, California, with her daughter. Throughout her acting career, Bethany Joy Lenz worked on her music career in her free time, writing and recording songs. After the success of her song "Halo", which was released on the One Tree Hill soundtrack, she was signed by Sony Epic Records. She left the label in 2006 but continues writing and producing her own songs.
5. Scotty Emerick
Scotty Emerick

is a popular country singer and songwriter from Hollywood, Florida. He has written songs for famous country artists including Toby Keith, George Strait, Kenny Chesney, and Sawyer Brown. His self-recorded song, "What's up with that" appears in the movie Broken Bridges.
Some of Toby Keith's biggest hits were written by Scotty Emerick. These hits include "I'm just talkin' about tonight," "I love this bar," "Whiskey girl," "Get drunk and be somebody," and "As good as I once was." He also wrote the song "I don't believe in goodbye" for Sawyer Brown.
6. Alan "Ollie" Gelfand
While unknown by name to many people, Alan Gelfand

is credited for creating the popular skateboard trick "the ollie." While he was born in New York City, his family moved to Hollywood, Florida when he was a young child. It was here that his father bought him his first skateboard and he began to learn many of the already-established skateboard tricks. One of the first skateparks was built near Hollywood, Florida, where Gelfand would often go to practice and show off his skills.
Alan Gelfand received recognition in the skateboarding community after a photo of him skating was published in the skate press. At a skate park in Fort Lauderdale, Alan practiced his no-handed maneuver, later named "the ollie", and was noticed by professional skateboarder Stacy Peralta. Word got around and a year later the maneuver would be coined "The ollie-pop" by the skateboarding community. This trick is now referred to simply as the ollie.
Peralta would soon ask Gelfand to join his skating group and company Bones Brigade, which included famous skateboarder Tony Hawk. The group would develop new skating tricks including the ollie and the 540 aerial. Tony Hawk would use the ollie trick in his television appearances, which further popularized it.
In the late '90s, the Ollie was put into the Oxford Dictionary, but Gelfand didn't receive credit until a later addition was released 5 or 6 years later after his wife provided proof that he was the first person to perform the trick.
7. Herbert "Kardeen" L. Becker
Herbert L. Becker

is a famous magician, escapist, and stuntman. He is also the author of various books about performing magic. Becker was born in Hollywood, Florida, and stayed near Hollywood throughout his life. He is best known under his magician stage name "Kardeen."
He began performing magic with his friend Marc Nicols, with the stage name "The Kardeen Brothers" but eventually began performing solo under the name "The Great Kardeen." He performed and toured with the Guinness show and Guinness on parade, run by the creators of The Guinness Book of World Records. He also appeared on the Maury Povich show and the show Bozo the Clown.
In many of his books, Herbert L. Becker revealed how famous magicians performed their tricks and the secrets behind them, including Harry Houdini and David Copperfield. Copperfield sued Becker because of the secrets that he revealed in his book All the Secrets of Magic Revealed: The Tricks and Illusions of the World's Greatest Magicians, and to prevent the book from going into publication. Becker later sued his book publisher for secretly working with Copperfield and granting his wishes by removing information about his tricks from the book prior to publication.
8. Marquise Brown
The famous NFL player was born and spent most of his young life in Hollywood, Florida. Marquise Brown

played the wide receiver position for the Arizona Cardinals.
Brown spent his childhood and teenage years in Hollywood, but as college rolled around, he wasn't able to get any scholarships from any Division 1 colleges, so he signed on to play for the College of the Canyons in California. After a year, however, he received a scholarship to the University of Oklahoma, where he played football.
Due to his successful few years playing for Oklahoma, Marquise Brown was chosen in the 2019 NFL draft to play for the Baltimore Ravens. Later, in 2022, he was drafted by the NFL to play for the Arizona Cardinals, who he currently plays for with the same quarterback he played with in Oklahoma.
While he played for teams around the states during his college years, Brown credits his time in Hollywood, Florida for the start of his football career.
9. Seth Gabel
The famous actor Seth Gabel was born in Hollywood, Florida, into a Jewish family. He is also best friends with fellow Jewish Hollywood native and actor Josh Gad, who he met at a private college preparatory school in Davie, Florida, just 20 minutes away.
Seth Gabel is most known for his role as agent Lincoln Lee in the popular television show Fringe. He also starred in the series Salem, as well as the television show Nip/Tuck. He has also guest-starred in several episodes of CSI and Law & Order.