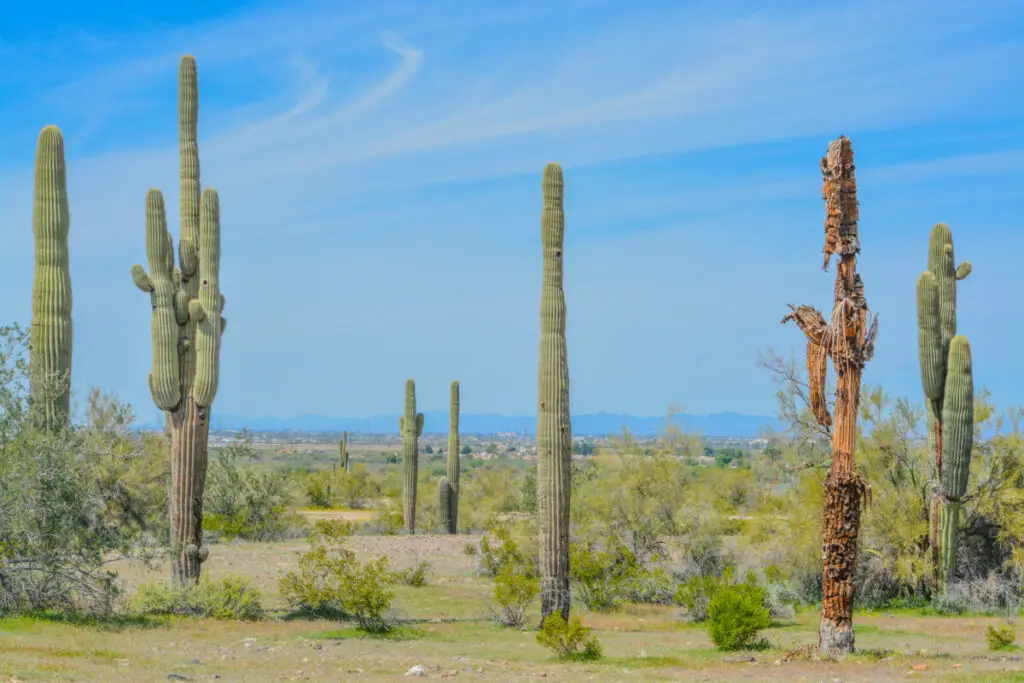 Goodyear, Arizona, is a gorgeous green metropolis with beautiful palm trees and city skylines. It is also home to a large variety of people, including some who have fame to their name. Here are 9 examples of famous people who are associated with Goodyear, Arizona.
1. Carrick Felix
Carrick Felix was not born in Goodyear, Arizona, but was an influential figure in the area. He was born in Nevada and moved to Goodyear during his childhood. He would eventually attend Millenium High School in Goodyear, Arizona. While he attended high school, he joined the basketball team. In his senior year of high school, he helped the team to win the state championship. He was also named the most valuable player in the state championship. He quickly was recruited and went on to play at the college level.
He started playing at the University of Southern Idaho as a shooting guard and a small forward. He only played there for 1 season until he returned back to the Arizona State Sun Devils for his final 3 seasons. In his senior year, he won many awards for his skills. He was then drafted by the Cleveland Cavaliers.
In the following seasons, he would be picked by the Utah Jazz, Santa Cruz Warriors, Long Island Nets, and Washington Wizards. Outside of his basketball career, he has also created an app and business that helps people book expensive equipment like jet skis and other machines. It seems like he has a bright future ahead of him

!
2. Mitchell Watt
Mitchell Watt has made a big impact in basketball. It started when he began his high school career at Desert Edge High School in Goodyear, Arizona. He was soon picked up to play basketball in college in Buffalo, New York. He is most well-known for his abilities in defense.
His college career is remarkable for a variety of reasons. One of them is the fact that as a sophomore in college, he developed Guillain–Barré syndrome. Guillain–Barré syndrome

is a disease that attacks peripheral muscles. This would knock some people completely off the starter lineup. However, he overcame it and was able to make large improvements by his senior year.
In 2013, he was drafted by the Los Angeles Lakers. He did wonderfully with them and went on to play for many teams. During his professional basketball career, he was able to play in many different areas of the world including Israel, Germany, Italy, and others. He continues to play internationally as of 2022

.
3. Hersey Hawkins
Hersey Hawkins wasn't born in the area but is making a difference in Goodyear now! He is known for his abilities in basketball. He was picked to play at the college level with Bradley University as a starting shooting guard. He is still considered the 10th leading scorer in the NCAA division.
After he played in college, he went on to play in the 1988 Summer Olympics. He helped the team get a bronze medal. He began his professional career in 1988 and played professionally until 2001. He played with a variety of teams, including the Los Angeles Clippers, the Charlotte Hornets, the Seattle SuperSonics, and the Chicago Bulls.
After his professional career ended, he went to Goodyear, Arizona, and was an assistant to the head coach at Estrella Foothills High School. His son has also played in the state and is known for being a great player

.
4. Josh Rojas
Josh Rojas grew up in Maricopa County in Arizona. He went to Millenium High School and began his high school baseball career there. He is known for his abilities as an infielder and outfielder. After high school, he went on to play in college. He played at Paradise Valley Community College and the University of Hawaii.
He was recruited by the Houston Astros and played on many of their minor-league teams. After playing with them for a few seasons, he was traded to the Arizona Diamondbacks and promoted to the major leagues. He has been on the major league team since 2019 and continues to make a big impact on the team as a utility player

.
5. Corey Hawkins
Corey Hawkins is the son of Hersey Hawkins, who was mentioned previously. He inherited many of his dad's skills and abilities. His basketball career started at Estrella Foothills High School. While he went there, he was a part of 3 different state title teams. He set records for points earned in a career and in a season. After he graduated, he went on to play at the college level at Arizona State University and the University of California Davis. At the University of California Davis, he led out in scoring in his junior and senior seasons.
After college, he went on to play professionally with teams in multiple countries. He played with the Sioux Falls Skyforce, Idaho Stampede, the Flexx Pistoia, Antwerp Giants, and the VEF Riga. He currently plays for Latvia

.
6. Marquis Flowers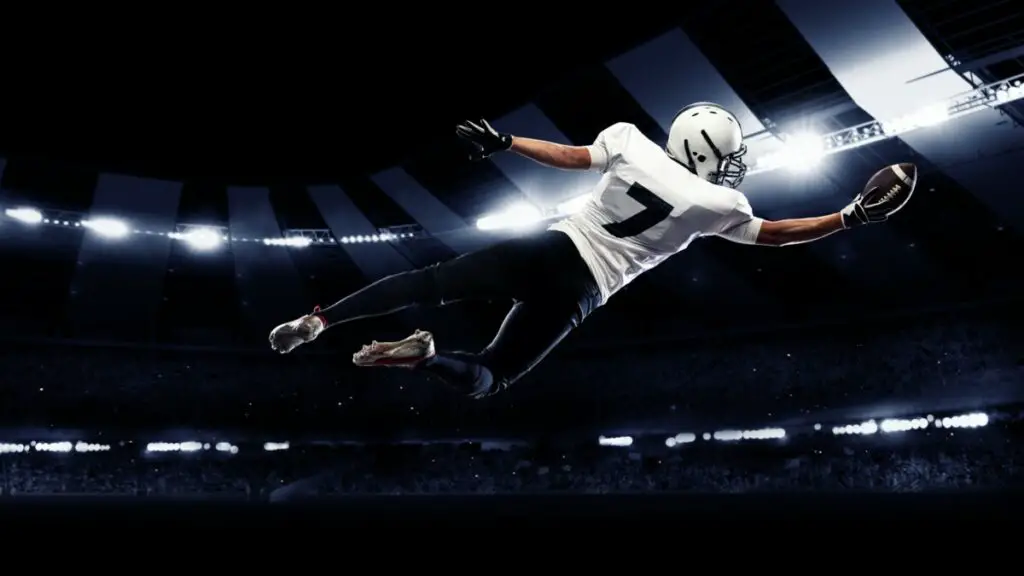 Marquis Flowers wasn't born in Arizona but found his high school home in Goodyear. He went to Millenium High School and played a variety of positions on the high school football team as an offensive and defensive player. Flowers played running back, wide receiver, and free safety.
Through his hard work, he was able to play in the U.S. Army All-American Bowl as a senior. Even in high school, he attracted a lot of schools looking to recruit him like Arizona State University, Notre Dame, USC, and many others. He chose to go to the University of Arizona.
During his college experience, he was a crucial part of the team. As an outside linebacker, he was able to be a tiebreaker and was considered one of the most valuable defensive players on the team.
After he graduated, he began to play professionally with the Cincinnati Bengals. He has also played for the New England Patriots and the Washington Redskins. He was also signed by the Detroit Lions but was waived before he could even step onto the field. He left the NFL in 2020, but his time on the field was influential and a great showcase of the power of his time in Goodyear, Arizona

.
7. Chelsey Crisp
Chelsey Crisp is an Arizona native who found a love for acting in her childhood. She spent the early part of her childhood in community theatre. She also went to Agua Fria High School, where she continued to hone her skills. After graduating, she went to the American Academy of Dramatic Arts and got a degree there. This also led her to study Shakespeare when she decided to be a part of a program offered by the British American Dramatic Academy's Midsummer in Oxford.
After her formal education, she went on to be on many different tv shows and movies. She debuted on TV in 2004 on a show called Scare Tactics and debuted in film in a movie called Dr. Chopper. In Dr. Chopper, she was the lead female character named Jessica. The role she is most well-known for is as Honey in a comedy called Fresh off the Boat. She was on the show for about 5 seasons.
Her most recent role is as Kirsten Furst in Ten Percent, a comedic television show about talent agencies handling the unexpected death of their founder. Her focus is now more on shows, so it is likely that she will be seen more and more of them in the coming years

.
8. Randall McDaniel
Randall McDaniel grew up in the area surrounding Goodyear and attended Agua Fria High School. In high school, he found a love for football and worked hard at it. He soon was recruited and played at the collegiate level at Arizona State University. While he was there, he helped the team make it to their first-ever Rose Bowl game. He received rewards for his efforts. He also played as a guard on the professional level.
He played with the Minnesota Vikings from 1988-1999. While he was with the Vikings, broke the record for the fastest 100-meter dash between offensive linemen in NFL history and currently still holds it. He also started 11 consecutive pro bowls. He also is the oldest person to make a touchdown professionally at nearly 37 years old. He was so accomplished with his career, he ended up in both the college and professional hall of fame. Now, he spends his time in public schools helping children

.
9. Kole Calhoun
Kole Calhoun is a well-known player in baseball. His career started at Buckeye Union High School, where he was considered one of the best players on the team. He played at the collegiate level with Yavapai College and Arizona State University as a right fielder.
Since 2012, he has been playing professionally on minor and major league teams. In 2015, he was given the Gold Glove Award for leading the league in putouts. As of 2022, he is playing for the Texas Rangers. His career has not yet ended, so who knows what we will see from him next

!
All 9 of these people are just some of the amazing folks in and from the city! There are many more that are yet to be seen.