The origins of celebrities are relatively unknown most of the time, especially when it comes to where they are from. However, we know that at least 9 celebrities are from or have lived in Gilbert, Arizona. Keep reading to find out more about these celebrities, their careers, and their lives.
1. Ryan Fitzpatrick
The traveling quarterback also known as "Ryan FitzMagic" was born and continues to call Gilbert home while not traveling with the team he is currently on as it changes frequently. Ryan was born on November 24, 1982, and was one of four Fitzpatrick children. There isn't a lot of information about his life until he started attending college at Harvard University.
It was at Harvard University that Fitzpatrick played football as a quarterback and lead his team to the Ivy League Championship in 2003 with a 10-0 win. Later, in 2004, Ryan Fitzpatrick ended up winning the Ivy League Player of the Year along with the George H "Bulger" Lowe Award.
He then went on to be drafted by St. Louis Rams in the 7th round. In 2007, Ryan was traded to the Bengals, which began his career as a journeyman quarterback. Ryan started for the Bengal all of the games in the 2008 season, where he ranked 3rd in rushing yards for quarterbacks.
In 2009, he played for the Buffalo Bills, where he remained until 2013. He then signed with the Tennessee Titans, the Houston Texans in 2014, the New York Jets in 2015, the Tampa Bay Buccaneers in 2017, Miami Dolphins in 2019, and Washington Football Team in 2021.
2. Bengie Molina
Bengie Molina was born on July 20, 1974, in Rio Piedras, Puerto Rico. He is the older brother of major league catchers José Molina

 and Yadier Molina

. Bengie Molina also played many years as a catcher for the Los Angeles Angels of Anaheim, Toronto Blue Jays, San Fransico Giants, and Texas Rangers.
Bengie played several years with the Angels in 1998 and 1999, where he only made a few starts, but starting in the 2000 season, Bengie Molina became the starting catcher and would remain so until 2005.
In the 2006 season, he wasn't able to get a long-term contract with the Angels, so he signed a single-year contract with the Toronto Blue Jays. Following this season, he signed another free agent contract with the San Francisco Giants for three years.
He was then traded and spent his last season playing for the Texas Rangers, where he would have one of his best games when he got a cycle along with a grand slam all in one game. After entering, Bengie was signed as the St. Louis Cardinals hitting coach, and then later rejoined the Texas Rangers, becoming their general manager. Then in 2016, he became the Rangers' first-ever Spanish-speaking broadcaster.
3. Andy Larkin
Andrew Dane Larkin was born in Chelan, Washington on June 27, 1974. He made his MLB debut for the Florida Marlins in 1996, where he gave up 1 run in 5 innings. Despite his good start, Andy ended up going 3 and 11 throughout the entirety of his career with an 8.86 ERA (Earned Run Average).
After his short career, Andy retired and began living in Gilbert, Arizona, where he still lives to this day. He currently is working for the Gilbert Fire Department, where he has worked alongside other MLB veteran Clay Bellinger.
4. Frankie Muniz
Frankie Muniz is a man of many careers and talents. Born on December 5, 1985, in Wood-Ridge, New Jersey, Frankie had a very unique childhood. He was 4 when his family moved to North Carolina, and it was here that his acting talent was discovered while in a play. It wasn't long after being discovered that his parent divorced and he and his mom moved to California, where he was homeschooled.
Frankie made a few small appearances in commercials and small shows before he had his major role as he played the titular Malcolm in Malcolm in the Middle. The show premiered on January 9, 2000, and the pilot episode was seen by 23 million people with the second episode being seen by 26 million people. It was for this role that he was nominated for an Emmy award in 2001.
Since then he has acted or voiced parts in shows like Lizzie McGuire, Sabrina, the Teenage Witch, MADtv, My Dog Skip, Dr. Dolittle 2, 102 Dalmations: Puppies to the Rescue, The Fairly OddParents, Big Fat Liar, Stuck on You, Punk'd, Agent Cody Banks, Racing Stripes, Criminal Minds, and many more.
Frankie also is extremely interested in racing and has even driven the pace car for the Daytona 500 in 2018, where he met Dale Earnhardt. Frankie has raced several times in the Toyota Pro/Celebrity Race, where he finished 7th in 2004 and got 3rd in 2005. In 2007 he began to race more competitively when he competed in the Champ Car Atlantic Series where he placed 22nd and finished 9th in his best race.
5. Jineane Ford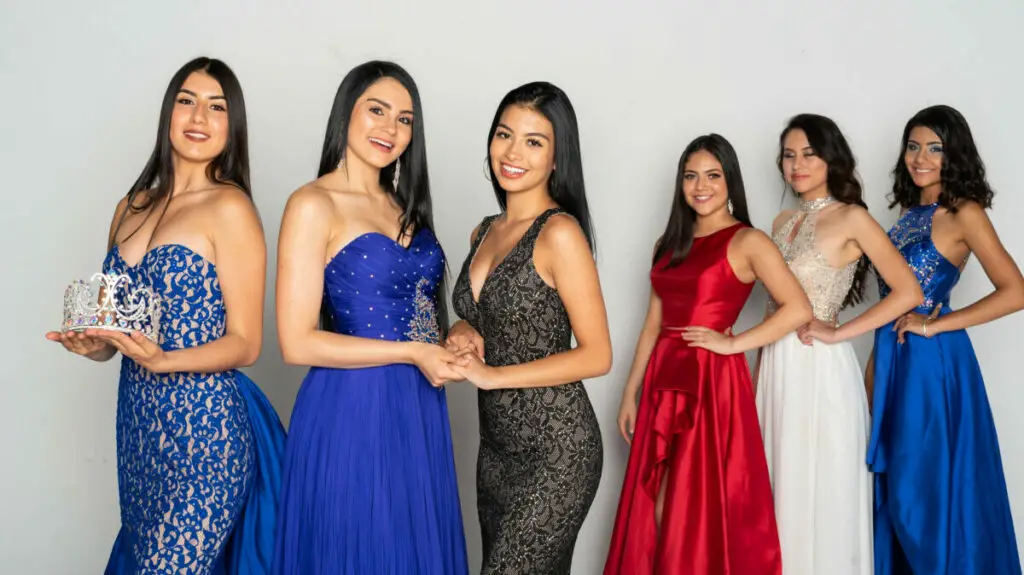 Jineane Marie Ford was born in 1960 on a farm in Gilbert, Arizona. She was raised on this farm where she learned calf raising and rodeo barrel racing. She also became a Future Farmer of America and a registered meat cutter while still in high school.
While attending Mesa Community College, she entered and eventually was named the 1978-79 Fiesta Bowl Queen. She then went on to win the Miss Arizona USA contest in 1980, where she would go on to represent the state in the 1980 Miss USA pageant in Biloxi, Mississippi. She ended up only getting 8th in the competition, but she was the winner of the Miss Photogenic section of the contest.
After continuing to compete in different pageants, she began her career as an actress. She participated in several different movies and shows, while also working as a butcher between filming. Eventually, she returned to Gilbert, Arizona, and became a TV News Anchor. She worked for KTVK and KPNX, where she remained until 2007.
6. Ice-T
Tracy Lauren Marrow was born on February 16, 1958. He was born in Newark, New Jersey, and when he was in the 3rd grade, his mother passed away. Ice-T stood out from most of his friends because he did not drink alcohol, smoke tobacco, or use drugs. He got his nickname "Ice-T" in high school, as his friends gave it to him.
In 1977, he enlisted in the United States Army to help support his daughter. It was during his time in the army that he started to get interested in hip-hop music. After leaving the army in 1980, he began a career as a DJ. Eventually, he released his first album Rhyme Pays, which quickly went gold.
Since then he has released many more songs and albums that have won several different awards and caused many controversies. Awards he has won include Grammy's for Best Metal Performance, Best Rap Performance for Dou or Group, and Outstanding Supporting Actor in a Drama Series.
7. Lindsey Stirling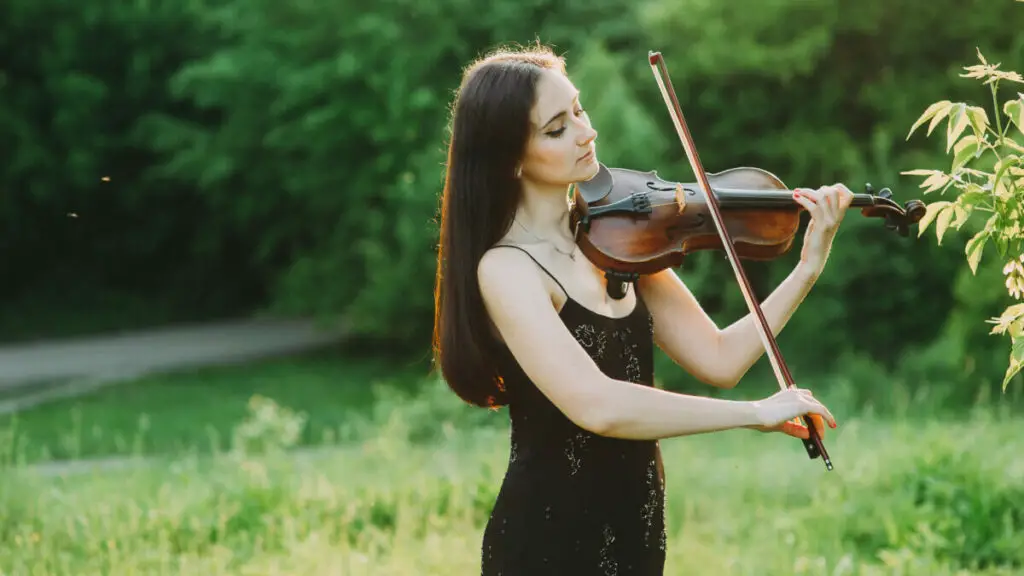 Born September 21, 1986, Lindsey is the middle of three children and was raised in a modest household. Starting from an early age, she had an interest in music and was part of a band that she and a few friends formed in high school. America's Junior Miss Finals competition.
In 2010, she was a quarter-finalist in the 5th season of America's Got Talent by performing hip-hop violin performances. Not long after, a cinematographer helped enhance her YouTube music videos and that helped increase her popularity even more. She has continued to increase her popularity by playing violin mixed with hip-hop and dubstep.
She has continued to perform and increase her popularity by doing world tours and many different types of music along with her violin and dancing skills. Throughout all of her performances, she has used 14 different violins, each of which she has given a unique name, including an electric violin with a gem-encrusted body named Cleopatra.
8. Vince Furnier/Alice Cooper
Vince Furnier, otherwise known as Alice Cooper, was born on February 4, 1948. Although he was born in Detroit, after a series of childhood illnesses the family moved to Pheonix, Arizona. In Arizona, Vince met multiple of the bandmates that would eventually make up the band Alice Cooper. Originally, they called the band The Earwigs then changed it to The Spiders. Eventually, in 1968 they choose the band name, Alice Cooper.
While neither of their songs in the first two albums made it into the top 200, eventually their song "I'm Eighteen" made it up to number 21. The band ended up winning dozens of awards including the 1972 BRAVO Band of the Year, the 2007 MOJO Hero Award, the 2017 Music Biz Outstanding Achievement Award, and more.
9. Carlos I. Noriega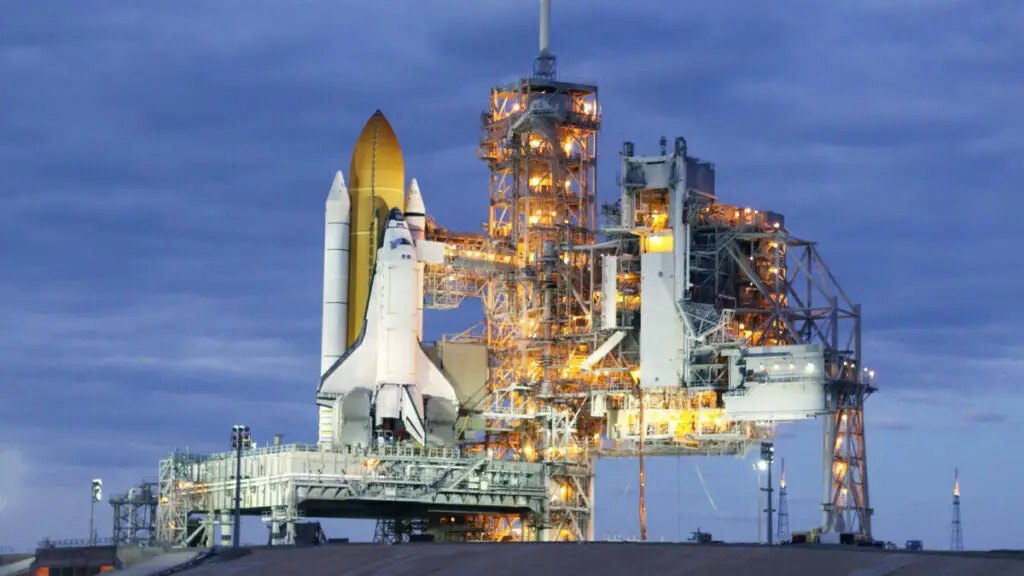 Born in Lima, Peru on October 8, 1959, Carlos Noriega was both a NASA astronaut and US Marine Corp. Lieutenant Colonel. After finishing college at the University of Southern California, Carlos joined the marines and flew CH-46 Helicopters. Eventually, he went to the Naval Postgraduate School, where he earned two master's degrees. During his military career, he was responsible for developing several software development projects.
After leaving the Marines, he was selected to join NASA. With NASA, he was part of the Astronaut Office EVA/Robotics and Operations Planning Branches. He continued to fly as well and eventually was going to be sent to the ISS, however, due to a medical problem, he was replaced for the mission.
Throughout his career, he earned many awards including Air Medal with Combat Distinguishing Device, Air Medal (Strike Flight Award), Navy Achievement Medal, and more.