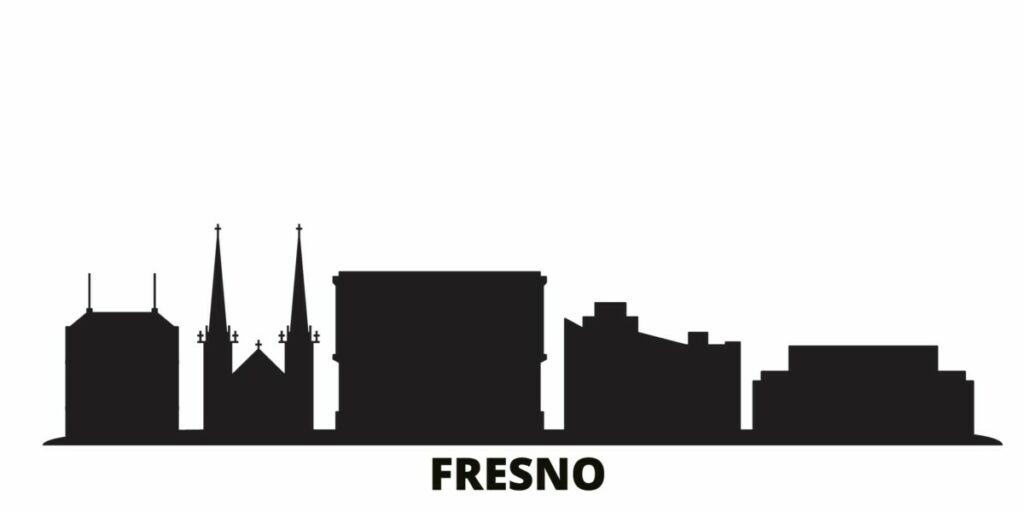 Although Fresno isn't one of the most well-known cities in California, it has produced its fair share of notable people. This list will give you some more insight into celebrities who live in Fresno. Now, some of these celebrities may not be well known, but they should be, so keep reading!
1. Farrah Franklin
Farrah Franklin

was born in Iowa but raised in Fresno, California. It was here that Franklin developed her love of music and performing. Growing up, she performed in plays and concert choirs. When she was just 15, Farrah adopted the name Destiny Franklin and moved to Los Angeles, California with her aunt to pursue a career.
Franklin's career took off when she was asked to be a part of the famous group Destiny's Child. She met the group as an extra on one of their music videos before being asked to join the group. Her time with Destiny's Child didn't last long due to conflict within the group but gave her the kickstart she needed to launch a solo career.
After releasing a few songs, she decided to try getting into acting. She landed roles in the sitcom All of Us as well as the movie Single Black Female. Franklin also worked as a model shooting for Teen People, Ebony, CosmoGirl, Vibe, and Today's Black Woman. After a break from the industry, Franklin released a few songs.
2. Steven Zaillian
Although not a household name, Steven Zaillian's work is renowned. He is an award-winning screenwriter who is most well known for his films Schindler's List, The Irishman, Moneyball, and Searching for Bobby Fischer.
Zaillian has spent most of his life in California, as he was raised in Fresno and later attended Sonoma State University and San Francisco State University. Currently, he lives in Los Angeles with his wife and two children.
As he began writing in 1990, he soon found success. The first film he wrote that was made into a movie was Awakenings. With his second film Schindler's List, he won an Academy Award. The screenplay went on to win other awards, being voted as one of the best screenplays of all time by the Writers Guild of America West and IMDb.
Some of Zaillian's more recent work includes the films Moneyball, The Girl with the Dragon Tattoo, The Irishman, and the Emmy-winning series The Night Of.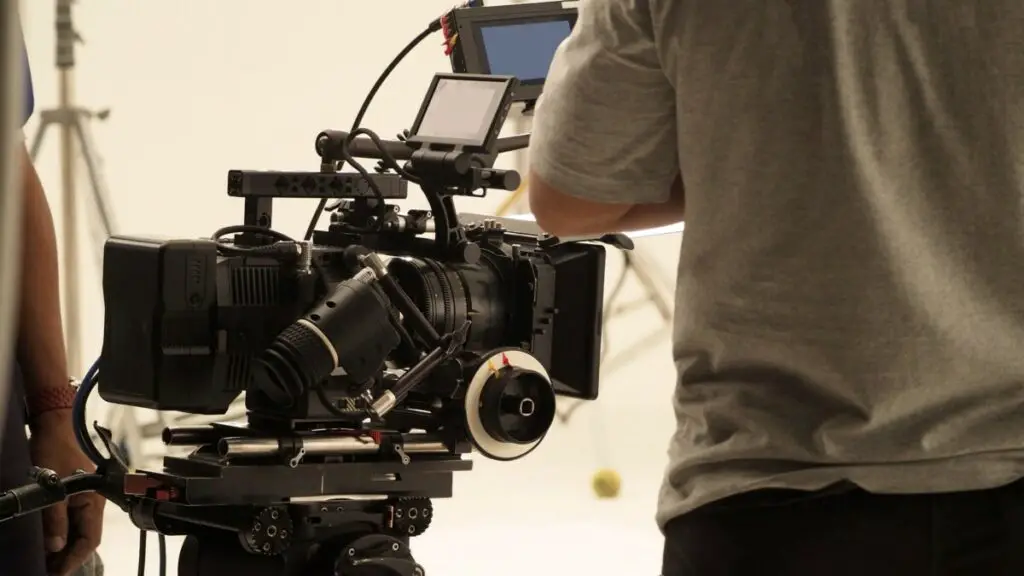 3. Chris Colfer
Chris Colfer is an actor, vocalist, and author. Colfer was raised in a suburb outside of Fresno, where he was always encouraged to follow his dreams and passions. He had always wanted to be a writer and tell stories, and the stories he wrote in elementary school later became an inspiration for his novel The Land of Stories

.
Colfer also developed his talents in acting and singing by participating in high school productions. After graduation, Chris Colfer acted in community productions before landing his big role as Kurt Hummel in the TV series Glee. Originally, the character of Kurt Hummel was not in the plans, but screenwriter Ryan Murphy wanted Colfer on the show so badly that he scrapped another character to give Colfer the role.
In 2011, Chris Colfer was awarded a Golden Globe for Best Supporting Actor in a Television Series, the same role for which he was nominated for two Emmy Awards. This was a big year for Colfer as he also signed a book deal. Through this deal with the Little, Brown and Company publisher, Colfer published the series The Land of Stories in six installments. Currently, Colfer is working on making a film adaptation of his series.
4. Sloane Stephens
Sloane Stephens

is a born athlete, with both of her parents being former collegiate athletes. Her mother was a swimmer at Boston University while her father was a running back in the NFL. Although she didn't choose to do either of her parent's sports, Sloane grew to love tennis from a young age. It all started when she started going to the courts with her mother who played with her friends. After starting to play, Stephens excelled quickly.
Resulting of her skill, Sloane went to the Saviano High-Performance Tennis Academy, eventually becoming a pro player in 2009. She became the winner of the Junior French, Wimbledon, and US Open doubles when she was 18, making her the youngest player in the Top 100.
Although she qualified for the Olympic Games in 2016, she was unable to play due to a foot injury. However, she recovered quickly and went from No. 957 to No. 12 in just one year. Currently, she is a top 3 competitor and has won an ESPY for Best Female Tennis Player. Sloane is also known for her charitable giving through her non-profit, The Sloane Stephens Foundation.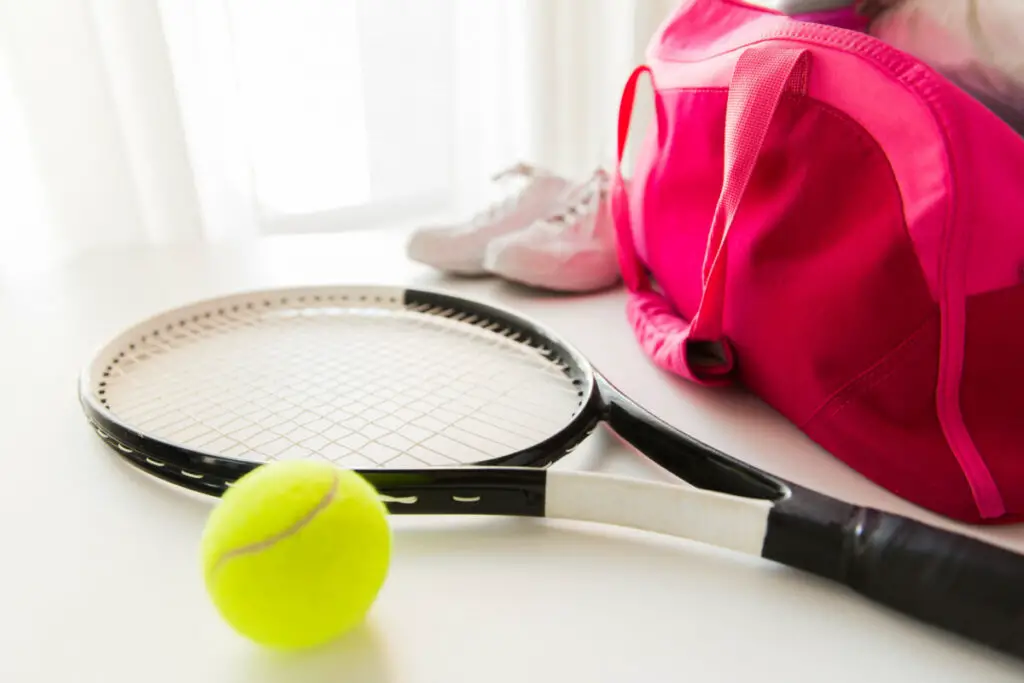 5. Audra McDonald
Audra McDonald

is a well-respected Tony Award Winner. Growing up in Fresno, the McDonald family was very musical, which helped Audra develop her talents. McDonald found success quickly after graduating from New York's Juilliard School. Just a year after graduating, Audra won a Tony Award for Best Performance by a Featured Actress in a Musical. She continued to excel earning three Tony Awards before she turned 30.
McDonald also participated in opera and acting. She sang at Carnegie Hall and with the London Symphony Orchestra. Regarding her film career, Audra McDonald played roles in TV series such as The Good Wife, Law & Order: Special Victims Unit, and the Good Fight.
6. Christopher Gorham
Christopher Gorham

was born and raised in Fresno, California. He attended the University of California Los Angeles and graduated with a degree in Theater. Gorham is a well-rounded actor being talented in martial arts, fencing, stage combat, and ballroom dancing. After graduation, he was an intern on the well-known show Baywatch.
Gorham

had his first big break when he co-starred in The Other Side of Heaven with Anne Hathaway in 2001. After his success with The Other Side of Heaven, he landed roles in TV series such as Popular, Medical Investigation, Out of Practice, and Relative Chaos.
Out of all his beginning TV performances, he is most well known for his role as Henry Grubstick in the series Ugly Betty. Gorham was nominated for a Screen Actors Guild Award for Outstanding Performance by an Ensemble in a Comedy Series.
Apart from this role, Christopher Gorham is also well-known for his roles in the USA Network series Covert Affairs. In the series, Gorham portrays Auggie Anderson, a blind special agent and love interest of the main character Annie Walker played by Piper Perabo. Gorham was also named one of TV's Sexiest Men of 2011.
7. Nicole Row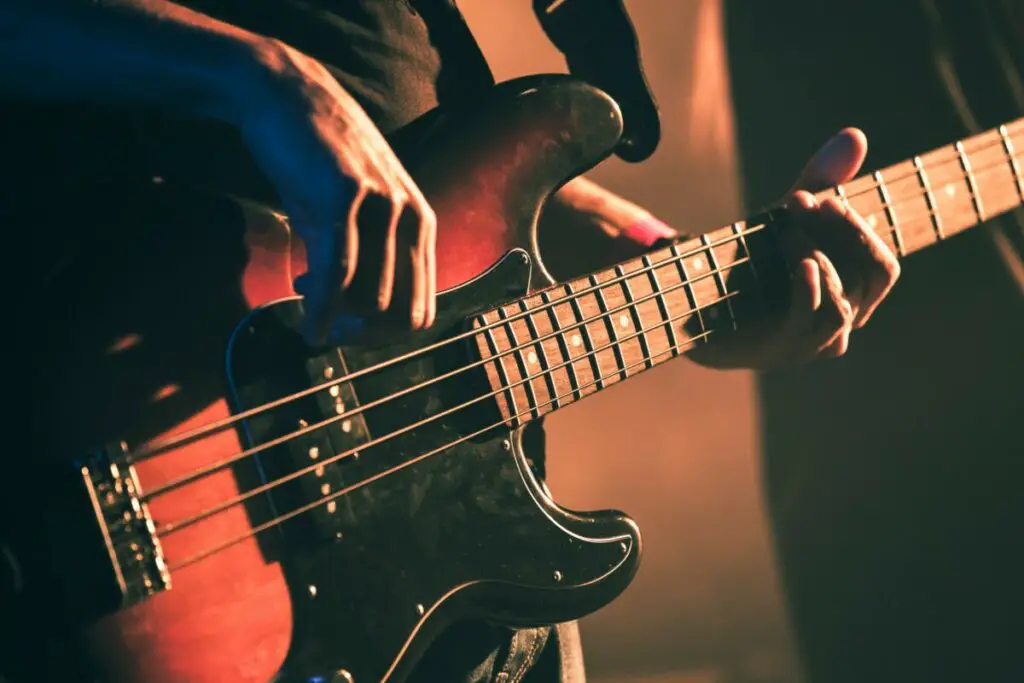 Although not a well-known name in music, Nicole Row plays for one of the most well-known bands today, Panic! at the Disco. The row has also played for many other big names such as Troye Sivan, Daya, and Ty Dolla $ign, as well as the entire Cyrus family- Miley, Noah, and Billy Ray.
The row was raised in Fresno, California, but spent time playing in casinos in Vegas, where their bandmate and the lead singer were raised. Nicole Row is enjoying her time as part of Panic! at the Disco, which has over 23.7 million monthly listeners on Spotify.
8. Carson Palmer
Carson Palmer

is a former NFL quarterback from Fresno, California. Palmer's father saw potential in his son due to his impressive size and strength at a young age and put him in classes with Bob Johnson. Palmer excelled and was receiving offers from top schools when he was just a junior in high school. After high school graduation, Carson chose to play for the Trojans at the University of Southern California.
By his sophomore year of college, Palmer was the starting quarterback of the team. Unluckily, he broke his collarbone in the third game of the season, which ended his playing time for that year. In his junior year, Carson Palmer was regarded as one of the top quarterbacks in the nation. Palmer ended his time at USC as a winner of the Heisman Trophy and the Pac-10's career leader for completions, attempts, and passing yards.
Palmer was drafted into the NFL in the 2003 draft and began to play for the Cincinnati Bengals. While a Bengal, Palmer and his team made it to the playoffs for the first time in 15 years. He was later traded to the Raiders for two seasons and then ultimately joined the Arizona Cardinals. Carson Palmer played his best season in 2015 and was named an All-Pro. Palmer played for one more season before retiring in 2018.
9. Aaron Ruell
Aaron Ruell

is a director, actor, and photographer who was born in Fresno, California, and works for the company Sanctuary in Los Angeles. In 2009, Shoot magazine named him "one of the emerging directors to know now". Ruell has directed countless commercials along with writing and directing Everything's Gone Green and Mary in 2005.
Despite his success directing, Ruell is best known for his role in the indie film Napoleon Dynamite. In the film, he portrays Napoleon's older brother Kipling's "Kip" Dynamite. Currently, Aaron is living in Portland, Oregon with his wife Yuka Ruell.
Related Topics:
If you like the article above, here are some other similar articles you should check out!
17 Reasons Not to Move to Fresno, California

13 Best Family Neighborhoods in Fresno, California

Is There Public Transportation in Fresno, California?